Comments section are mostly disliked only for the trolls and hate comments  and also for the sheer volume of comments. It is always going to embezzle away a good amount of your mobile data. There are different ways to Block the comments but it can be easily done on desktop browsers. YouTube is a great example. But if you have an iPhone, you don't have much freedom to control the flow of comments.
New Comment Blocker for iOS
There is a new iOS app on the block that can allow you to lock down comments on your default browser. The App name is called 'Shut Up: Comment Blocker', something that perfectly defines its functions. It is designed specifically for Safari, the default browser on iPhone and iPad.
The new comment-blocker app has become possible thanks to the new functionalities in iOS 9. The new mobile operating system from Apple has powerful content blocking features, which have already been used for blocking ads.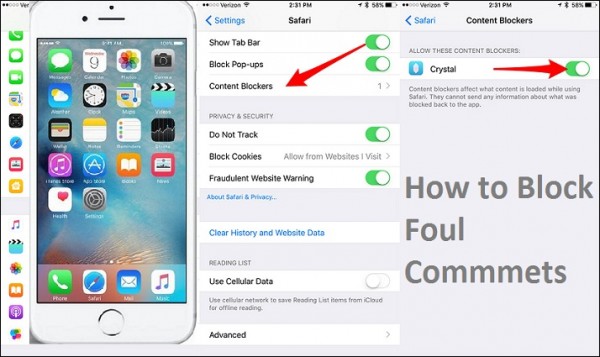 Procedures to Install Shut Up and Activate it on iOS 9
1. Open the App Store and install 'Shut Up'
2. Enter settings, locate Safari and open it.
3. Scroll down to find Content Blockers and open it
4. Look for Shut Up and make sure it is enabled.
'Shut Up' is a not a block-all app. You can choose the sites that should not be blocked. Open it and add all the sites you want exempted. But there are some sites for which the app keeps comments active by default, Facebook and Reddit are two of them.