Android devices are now out in market and lots of people have being using the device. I must confess am also among the lovers of Android devices but I noticed most apps usually auto start themselves and also they do connect to internet themselves while some do auto start themselves.
Most Devices have the firewall built in them to stop apps from connecting while some don't have this feature pre-installed but don't be panic you can read how to stop android apps from auto start and auto connecting to the internet.
To check if your Android device (most samsung, infinix and HTC devices have it) have this feature pre installed:
1. Go to your device settings, open all settings tab if you have two settings tab.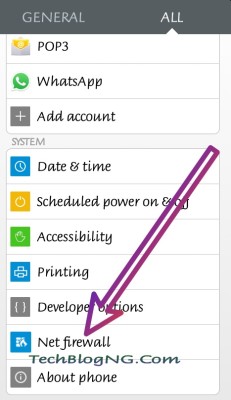 2. Scroll down and look for anything like Firewall, it's mostly Net firewall on Infinix Devices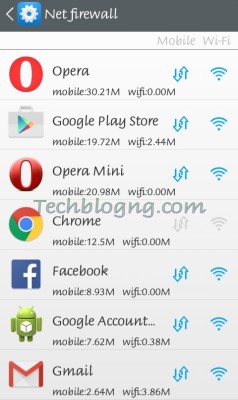 From the above screenshot the blue colour icons means active while the gray icons means not active. i.e you can see the Google Play Store, Facebook, Gmail and others have the blue icon displaying which means I allow them to connect to the internet. The Chrome app have gray icons which means have stopped it from connecting to the internet.
Did your device have the feature or not? How helpful is disabling apps to connect to internet? Expecting your feedback in the comment section.