Total Video Converter software can burn AVCHD, Blu-Ray, DVD, SVCD, VCD. It can also convert any format of video to iPod, iPhone, iPad, PSP, Zune, VCD, DVD, to any format video and audio.
This is a total solution for your Media Conversion. I have been using this software for about six months and found it useful that why am sharing it with you.
1- Download Total Video Converter Here
2- Install it on your PC and launch
3- After launch, it would ask you if you would use 30 days trial version or activate with the registration code.
4- To activate it for free use the registration code below or the one inside the file you download:
7B36841F-E8A05F39-54B3DABC-F468C7D9-4071007A-ABA0B78E-D6FF9ADC-2BB6A585-8C68CD2F-29A5E2C2-DDF14258-0E912F9C-43740295-E6D08DAD-DE1BDE99-B307EBBA
5- Now click on "New Task" as shown in the image below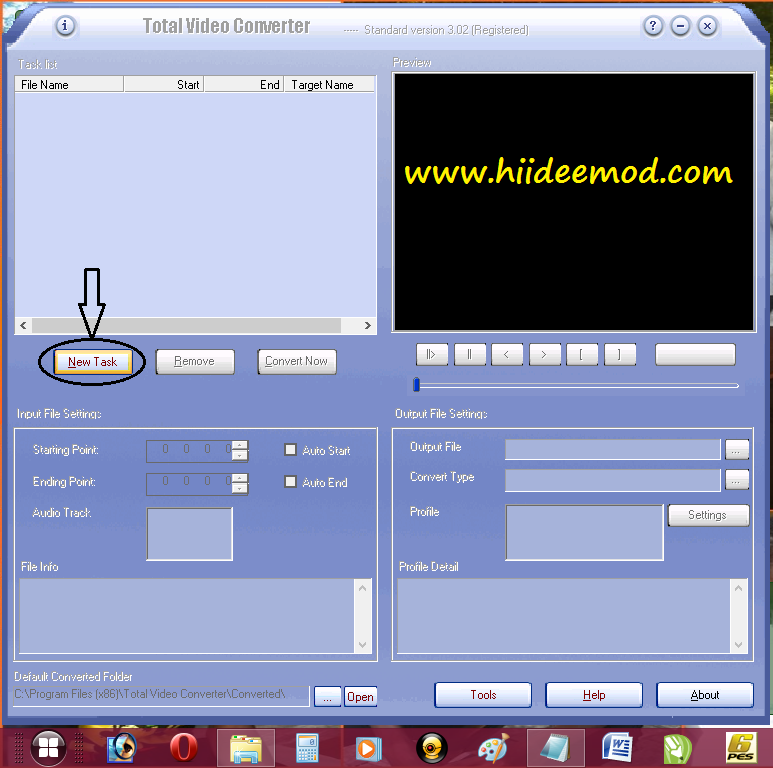 6- The next step is to choose the file you want to convert. Click "Import files" if the file is on your PC then if on a disc use Video or Audio options.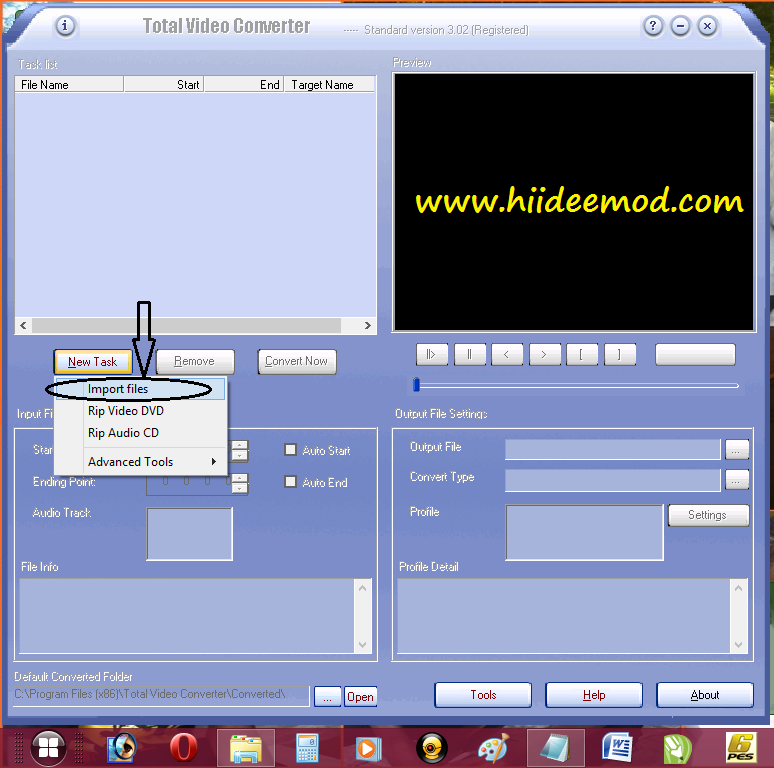 7- Choose the video or audio and open as shown in the image below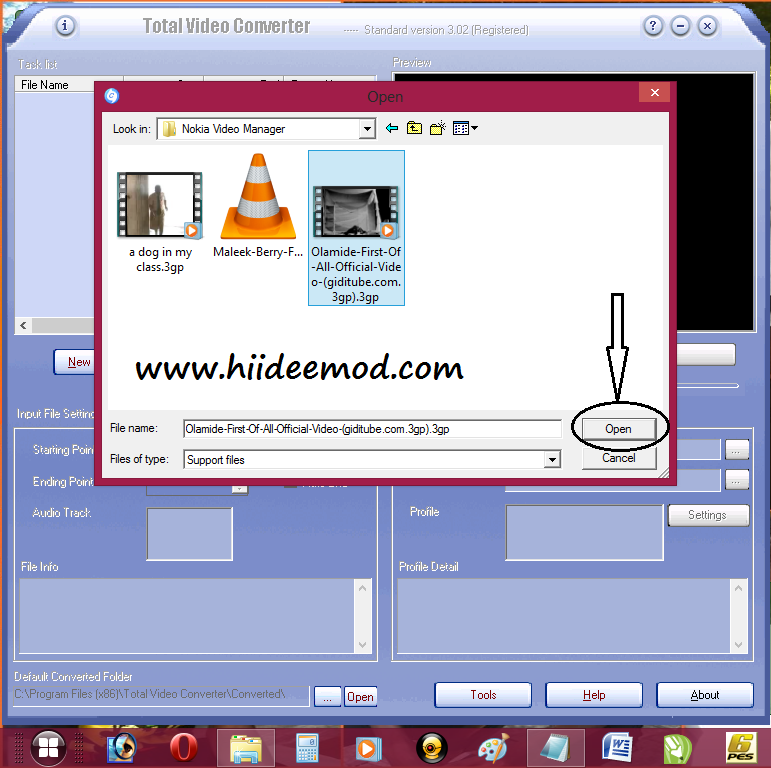 8- A new page show up as shown below and choose the format you would like to convert to.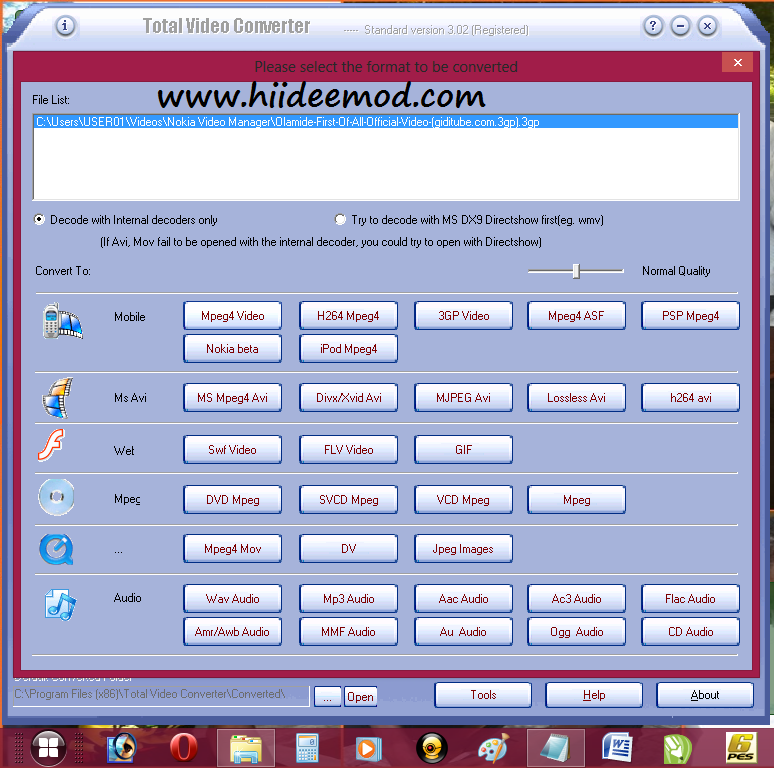 9- Click on "convert now" and the process would start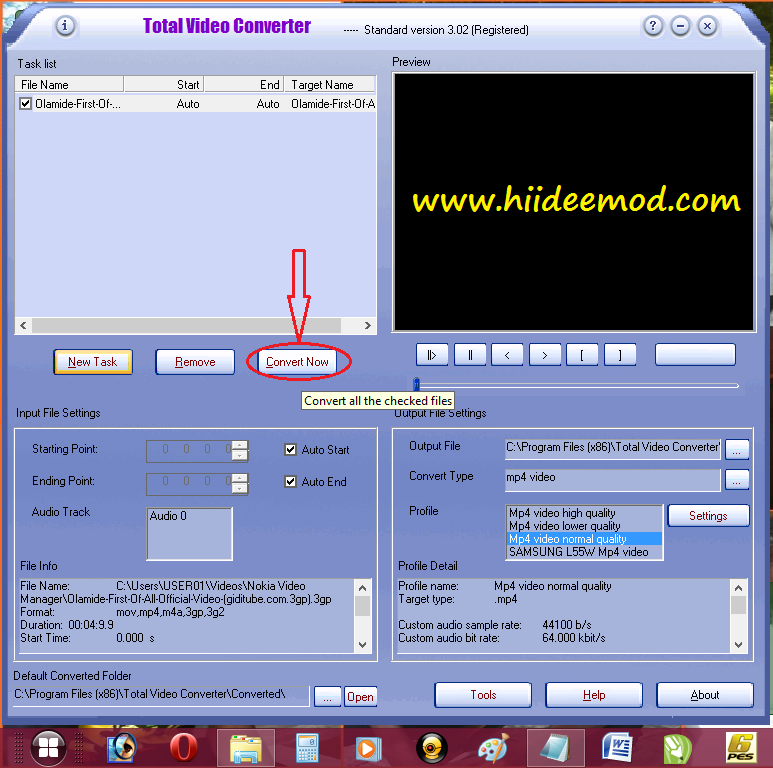 10- To open the converted file click on open at the bottom of the monitor as shown below.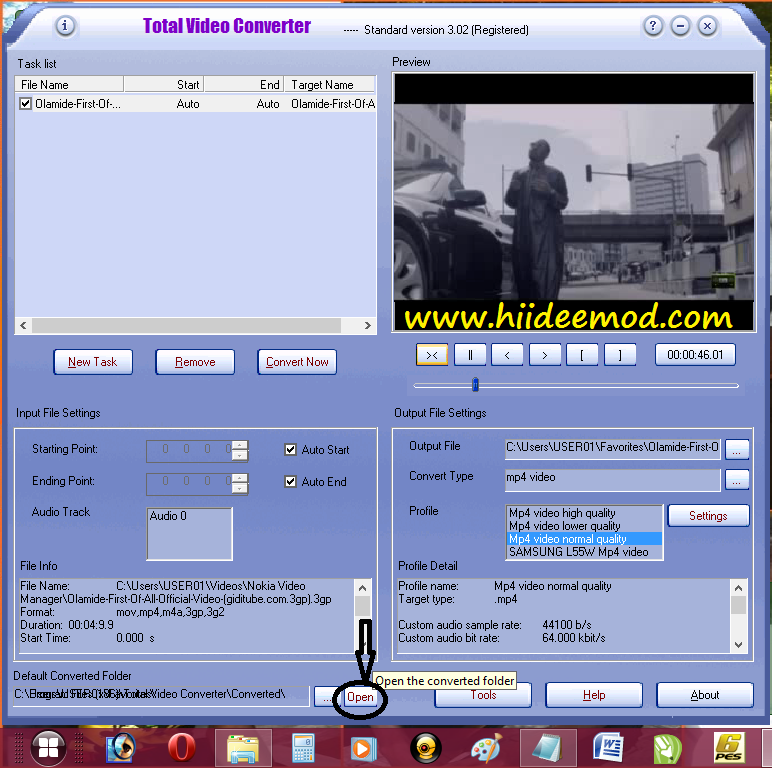 Now you are almost done. Share with your friends and give testimonies by leaving a comment below before you leave.