Have you ever recorded a screencast that really didn't really look very good? Although screencasts are essentially video recordings of what is on your screen, they aren't precise replicas – and there are several factors that can affect how they look.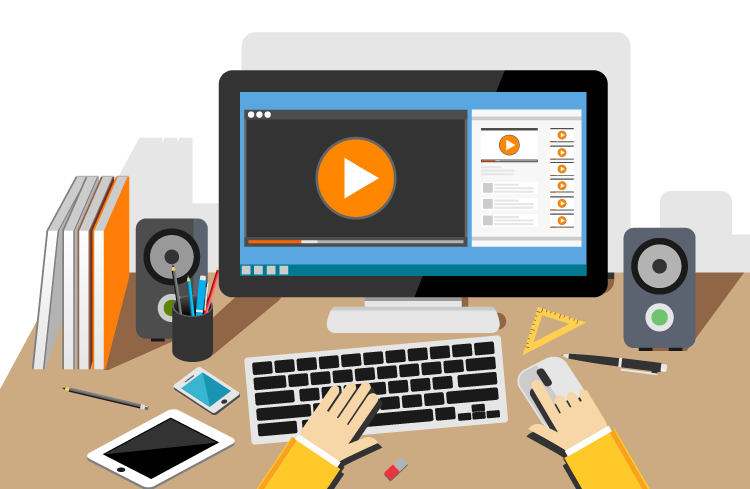 In most cases the reason why screencasts look bad is because a few common mistakes are made when they are recorded. As you can imagine avoiding these mistakes would be a good start:
Leaving too much clutter in the recording frame
Clutter never helps the appearance of any video, but it is especially common in screencasts. Typically the areas that tend to be the most cluttered are the desktop, taskbar, and system tray – as well as any stray notifications or pop-ups that can appear.
Before you record any screencast, try to clear as much clutter as you can to make the video look a lot cleaner and far more appealing. To do that you should identify the areas that are to be recorded, and do what you can to tidy them up by moving, hiding, or closing unnecessary elements.
The video resolution of screencasts is based on the resolution of the frame that is recorded. That is why recording in a small frame is a mistake, and will produce videos that have lower resolution and may not look very sharp or clear.
The best thing to do is to always try to record in as large a frame as possible. At times you may be able to maximize the program window or run some programs in full screen to enable them to be recorded in a larger frame.
Because screencasts record anything and everything that appears on your screen, they will capture instances of poor system performance as well. That can include any delays in loading apps, stuttering, or 'lag'.
Ideally you should test the system performance while recording, and optimize it if necessary. Every little bit helps, and sometimes a simple step such as closing unnecessary apps could make a world of difference.
Using the wrong encoding settings
Many screencasts actually end up looking bad because they are encoded with the wrong settings. If encoded in a lower resolution they won't look clear, and if the frame rate is changed they could stutter and look uneven.
The video bitrate is particularly important when encoding videos as if it is too low various types of compression artifacts may appear that could distort the image as shown at https://www.avnetwork.com/avtechnology/compression-artifacts-why-video-looks-bad.
To see how much of a difference avoiding these mistakes can make you can try Free Online Screen Recorder at https://screencapture.com/. It is a simple and user-friendly app to record screencasts that will let you quickly experiment with different approaches.
If you do avoid all the mistakes described above, your videos should look much better on multiple fronts. Not only will the overall video quality look good, but its composition and content should appear much more polished and professional as well.