Last week I formatted my PC, and I now need to install window back. I have Window 8.1 setup on a flash drive with me I tried booting from USB drive but no setup was detected. I searched for the solution and what I need to do is to write the setup into flash drive or into a DVD disk and make it bootable. Mostly when you purchase windows from Microsoft Corporation the downloadable file that would be forwarded to your mail would be in iso format but in case you have the setup splitted in files and folders below is a solution for you.
Before we continue you can check out these interesting topics:
– Useful Microsoft Word Important Shortcuts You should know
–  What You Need to Know about Corel Draw Pick Tool
–  How to Check Activation Status & Activate Microsoft Office 2013
Now I would like to give you the full Steps on how to make a bootable disk and write any setup you like into it.
NOTE: Before you can write setup into an Empty disk or USB drive you need to convert the setup to an iso image file format. So follow the link below to firstly convert your setup to image file.
Recommended: How to Convert Files & Folders to ISO File
But if you already have your setup in ISO format then continue with the procedure below:
How to Create Bootable Disk/Bootable USB Drive from ISO File
– Download Window 7 USB/DVD Download Tool.
– With the name you may think it would only works for window 7 but it's also compatible with Windows 8 & Windows 10.
– Install and Launch the Program. Browse and choose your iso image file. And then click on next.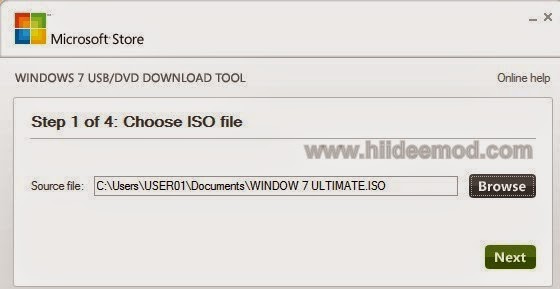 Must Read:How to Update Firefox and Google Crome Browsers to Latest Version Easily
– Here you are to choose your media type. That is choose where you want to execute the iso image file to for bootable use. Choose either USB device or DVD disc. Note that if you are using USB devices you must format it before using it and must be either a 4GB USB device or above.
– If you are using DVD make sure it's a blank DVD disk and put it inside DVD ROM but if USB device just plug it to your PC. I used 8GB USB FLASH DRIVE for my own process.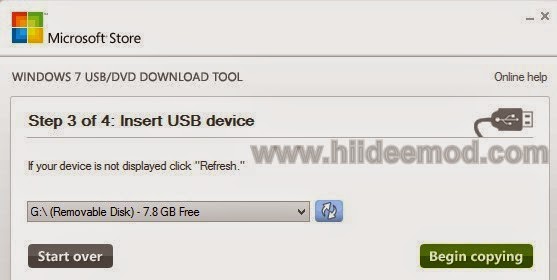 – After that choose your location and click on begin copying. If you are using a DVD disc just also choose your disk and click on Begin copying.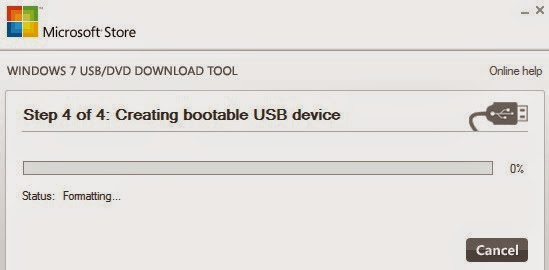 – Get a drink and chill till your creation is done.
Note that the Flash drive can later be formatted after use but the DVD disc cannot be used for another purpose again even if there's free space on it. Now you can boot your desktop/laptop from your bootable media.
How to Create Bootable Disk/Bootable USB Drive from ISO File/Setup Folder
There are instances you may have the windows setup inside a folder and not in iSO file format. This tutorial will help you with creating bootable medias from file or folders.
– Click here to download Zotac WinUSB Maker
– Run the Software after Download. Insert your USB Drive or Disk into your PC port or DVD.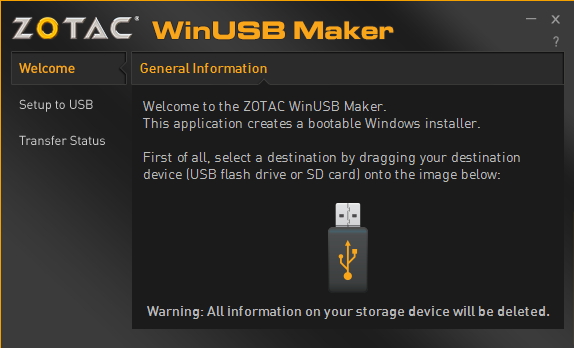 – Go to This PC or My Computer. Drag and drop your USB or Disk to the interface of Zotac Winusb Maker.



– It will now ask for Windows Setup. Drag and drop the Windows folder or windows ISO to the interface again.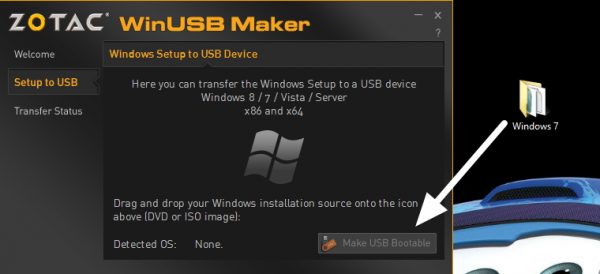 – Click on Make USB bootable for USB or Make Disc Bootable for Disc. There may be option like your USB will be formatted just click YES.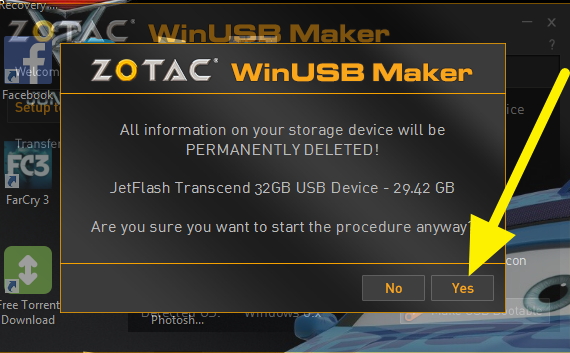 – Chill till everything is done. You will be provided with Success message when it is successful.