Every website nowadays has a mobile app.
A significant amount of user traffic is generated through these apps. Even if your WordPress website is very responsive on mobile devices and is doing well on small screens, you cannot rely on it by leaving a play store or app store application in place. App has its own smooth experience. The only problem with it is it is very expensive to make from scratch.
We have many solutions and plugins that can convert website into mobile app which is beautiful and responsive with almost half the cost you would pay to make an application on your own
In this post, we will give you a brief introduction about some of the plugins that convert website directly to the application but first, we will understand do you really need to do so. Do you really need a mobile application for your operations or business? Let us understand
Why do you really need an app?
The customized interaction and great user experience that applications offer are exceptional. It has increased the traffic manifold times.  While some people are satisfied by having a website which works on all kind of platforms efficiently, some need an application. Some can get away with only an interactive website in place but some do need an application. If you are a B2C company, you should have a mobile application in order to get more customers.
Now not every business needs an application. If you do not need user interaction with your brand, if you just need people to read, a website may be enough. But if your visitors can store something offline and you want them to interact with you all the time, even offline you do need to have a mobile application in place.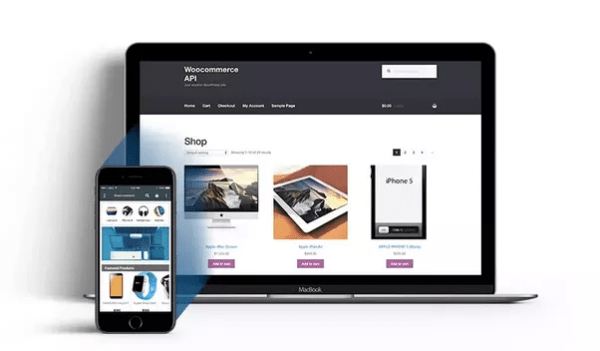 Now if you have made up your mind to build an application, make sure your website is mobile friendly on WordPress. This will help WordPress plugin to understand which parts are important and which are not. Which parts are to be shown and what are the parts user interacts with. So for this, it is very necessary to have a mobile responsive website. Also, take a look at google analytics of your website. This will help you understand the kind of people visiting your website. What phones and what operating system your current audience is using. What device they use to access your website. This can help you a lot with many decisions regarding the application.
Now finally here are our suggestions of plugins you can use in designing an android app –
Wapppress – It is lightweight and simple. It does not support e-commerce websites but it allows you to send auto updates to users and allow push notification.
It's simple and 3 step to create an app
Allow third-party scripts
Push notification and auto update
Will cost you 19 USD.
Web2app – it has analytics, pulls to refresh like android, auto update and list of features to choose from. It also has video tutorials to learn from and do the job.
Push notification
Hundreds of customized templates
Allow pop-ups and splash screens
Will cost you 19 USD.
Apppresser – It offers both Android and iOS apps. Developer friendly as it has a lot of customization features.
Push notification.
Comes with Facebook and camera extension by default.
Is very visual and a lot of tabs can be added.
Price starting at 19 USD per month
Mobiloud – It can convert all type of content, e-commerce and other websites into an application. Offer a wide range of services for both Android and iOS. It has Mobiloud news and Mobiloud Canvas. It offers best mobile application design service.
Allows you to send customized push notifications.
Can make native Android or iOS apps.
Compatible with almost every service.
Price starts at 69 USD per month. Even if you are a small businessman and cannot invest much to get a mobile app, you can use these cheap plugins to make a mobile app for WordPress website and explore the ever going digital industry. So with all the information, you can now make an informed decision what you should do and what not regarding mobile application development.