Today, I will be introducing a new software program for recovering datas from corrupt, damaged, deleted partitions as well as data on CD/DVD. This Software is known as MiniTool Power Data Recovery. Some people might have think deleted data's or virus-deleted data will be lost forever, but now I can boldly say that most lost files can be recovered, including deleted data and data saved in lost or damaged partitions.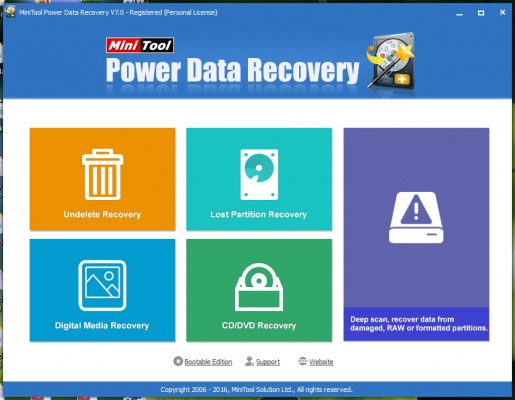 The software is available for computer running on both Windows and OS.
Download MiniTool Power Data Recovery
What Can I Do with MiniTool Power Data Recovery?
Like most data recovery programs, MiniTool Power Data Recovery can help us recover deleted files and recover file from deleted, lost, damaged and RAW, but existing partitions. The powerful features that can be found in the software are; scan and recover damaged media files, recover data from CD and DVD, digital media recovery, lost partition recovery, Undelete recovery as well and preview data recovery effect, when Windows can not boot.
Undelete Recovery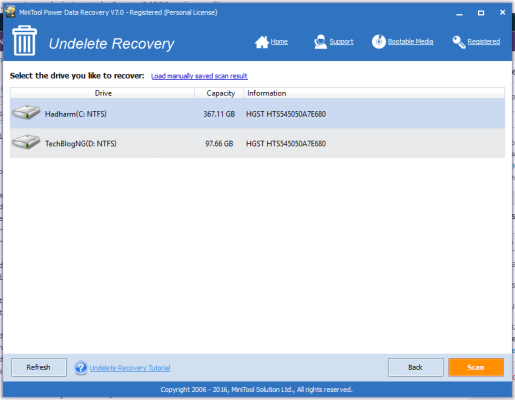 With the MiniTool Power Data Recovery you can scan your PC and recover deleted recovery. Just click on Undelete recovery and pick the partition you want to recover from the list of partitions shown to you. Then scan and wait till everything is done.
Lost Partition Recovery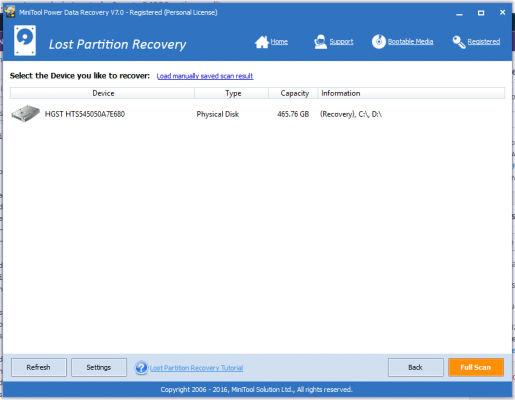 With MiniTool Power Data Recovery you can recover data from partitions which is deleted accidentally or lost when you are installing windows. Just click Lost Partition Recovery you will be shown the list of lost partition's. Just click on the one you want to recover and full scan.
Digital Media Recovery
There are some instances when you plug in your flash drive and notice all data's inside it disappeared or is corrupt. Then this is where digital media recovery is useful for you. By employing a digital media recovery feature, you would be able to pinpoint and recover lost media files like pictures, videos and audio, thus saving a lot of time and avoiding unnecessary work, for it only scans and displays digital media files.
In the Digital Media Recovery interface, all media files are classified and saved in different folders. We can make use of "Advanced Filter" to filter files by file name, file size, creating time, etc., which is quite useful when there are lots of scanning results or use "File Preview" to preview selected files so as to avoid recovering needless data, but our text shows it only supports viewing txt and image files or pinpoint data via "Find file".
Damaged Media Recovery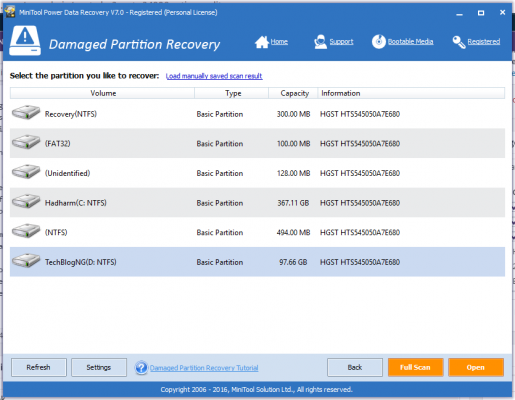 This feature is only for recovering media's from damaged, raw or formatted partition. This can be achieved by performing a deep scan of the recovering location.
CD/DVD Data Recovery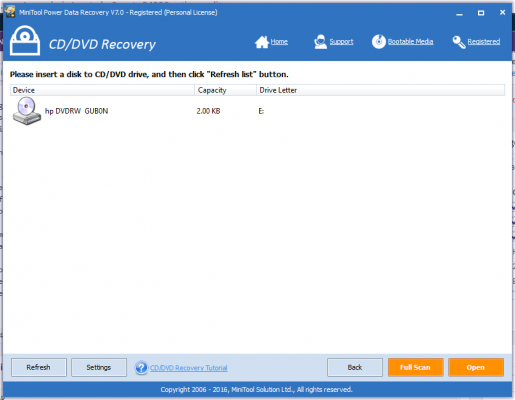 Some people may think it unbelievable to recover data from CD and DVD but CD/DVD Recovery module of MiniTool Power Data Recovery can really do this. It deep scans CD or DVD to recover deleted, erased, and formatted files.