As far as blogging or online articles are concerned its a bad idea to copy other peoples contents and publish it on your blog. Some days ago Enstine Muki, The Money Blogger updated a status on social network about someone copying his website content as published on his site, he provided the two links and I can see its true after checking both sites. But I think why does the Thief stole his article without permission and even if with permission there are ways it would affect him as well.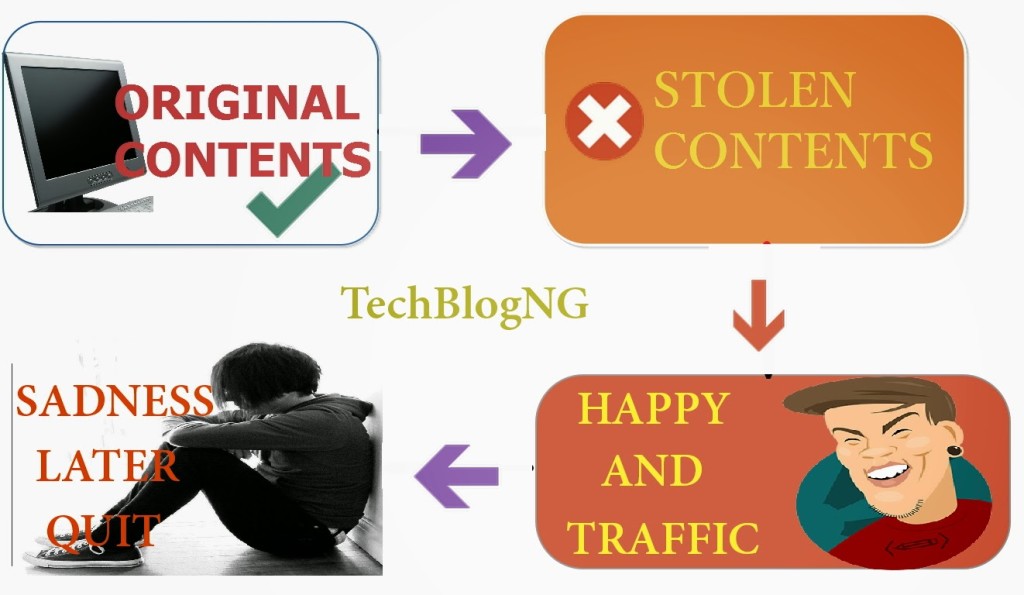 First, Copying website contents and re publishing on another blog of yours is illegal in international law. This law tells us that we don't have permission to re-publish others content. In case if you don't stop this you might be hit with international court cases and you'll ruin all your blogging dreams. So follow safety habits and continue blogging easier.
1. Gives Short Time Benefit
Yes, copied content may help you to rank at the beginning since you'll be stealing quality post of others. You'll begin to think that this is the easiest job ever. But keep in mind that it's a short term benefit and soon you will be caught. Stealed content may stay long on your blog and may not be noticed by your visitors or even the owner of the post, but never think you get rid of Google Algorithm: Google Panda. It will certainly hit your site. Remember, Google may even throw your site out of their lists and your blog might not be visible to the users only which means your blog SEO is gone and no more traffic from Google.
2.  Blogger.Com Blogs Deleted by DMCA
If you use the blogger platform just have it in mind that if you continue stealing contents your blog would soon get out the Digital Millennium Copyright Act(DMCA) for copyright violation because Blogger is owned by Google and Google has it's own DMCA system. I have witness one if not many good blog who got their Blogs deleted from Blogger due to copied content. Read more about Google Policies here and keep yourself intact.
3. Victim Blogs would No More be Visible in Search Engine Results
Although we have the Google Webmaster Tools to help you add your site to Google and Google as well as detected blogs that rank well and provide quality content and rank them but if your contents are stolen from another site, DMCA can restrict your blog from search results and it'll never give you a second chance. If the original content owner find your content then he will easily recognize it and thus report it as duplicate content at DMCA. If you find someone copying your content you can report it at DMCA.
4. Your Name and Respect Decreases
Probably if you are a type that steals blog posts just have in mind that your blog would soon be detected and your readers as well would be aware, and as from that time you would just see that you don't have advertisers anymore and you would also have reduction in number of your readers. Also you don't know how people will talk about you outside there.
5. Your Contents has No More Value and No sharing as Well
Since you are a type that keeps stealing other published contents, your content don't get any value in the market anymore even if not yet detected. Already the original content at original site will get much visitors and users will already have knowledge about the particular topic. Hence your content don't get popular among readers because readers would have expected to gain more to what they have learnt but once getting to the stolen content they would recognized they have read it before somewhere and then yours would serve less value to them. Even they might just close the tab of your site and you get your bounce rate higher than before.
Obviously the sharing of original and useful article is maximum. So when the same users land on your duplicate content they refuse to share the article since they have read it somewhere before. And without your articles being shared on the social media sites it automatically lacks visitors and rankings in case you don't know.
6. Less Search Rankings
I have already make it clear from point above, When your articles don't get social shares, your post couldn't rank higher in search results mostly Google #1 search results as well as other search engines. What happens is the original content is preferred by search engines, they get more shares, they will be unique which are some of the reasons for those articles to get 1st page results. On the other hand your blog will be hit by Google and tell me now How can your post rank in search engines? This will make your copy-paste work wasteful.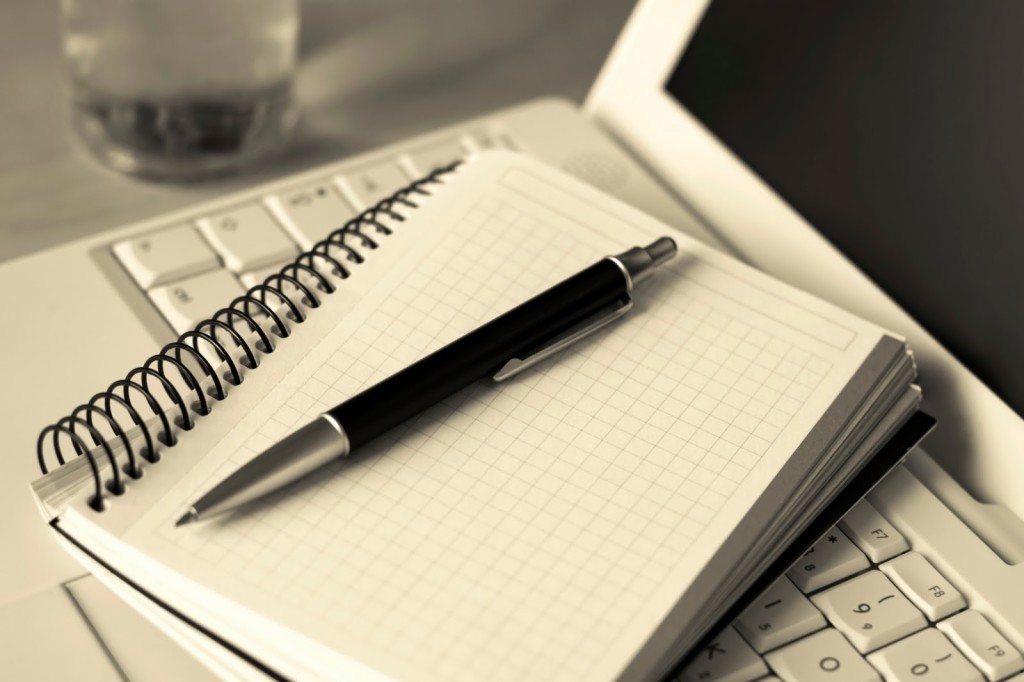 7. You Will Never Be A Pro Blogger
As we have professional bloggers out there do you think they do copy paste work to become a PRO, No they don,t. They work hard and give quality contents alongside with relevant images and some other things needed before they attain where they are now. But as incase of a Blogger copying other published content from Blogs/websites, you would find it hard to think about composing as you would have been used to copy copy work.

To be pro blogger you should have to design widgets, write articles that can attract much of the online users of the related field, contribute to some sites and help others, write guest post and lots more contributions. You may have seen articles by pro blogger which goes viral on social media sites, it gets popular and get search engine rankings. I know this is hard for newbies but try your best. Design one good widget and publish it. And then after you will see visitors flowing into your site. So blog with your creativity and skills and don't depend on others contents. It's advisable for Newbie Blogger to follow some blogs when you are young, gain knowledge and strengthen relationship with some pro bloggers who'll help you a lot.
For this we have a Great Community for you,
Aha!NOW Blog Community (ABC)
which is for helping bloggers and non bloggers, you can share your posts/articles there, interact with pro bloggers, share your problems and get them solved and you also have the opportunity to Guest Post there which would make you popular than you are before. What are you waiting for
Register Now
and go viral.
Finally, I would advise people doing this to stop as  blogging and writing quality content really needs some hard work. Anyone without Pro knowledge are unable to make it successfully. I know that some new bloggers want to blog but without sufficient Blogging knowledge and techniques you cannot attract readers. This is the main reason that most of the newbie blogger copy articles from other websites and publish as their own. Also its advisable to go into Niche you know you are good in and you improve from there.
Thanks for Visiting, Expecting your views in comment section.
Happy Blogging 🙂