There should be time for fun and vacation in every busy person's life. If you're someone who enjoys writing a bucket list of places to go during a holiday, I hope you don't forget to add Colorado to your list. Colorado is ideal for outdoor enthusiasts and those seeking adventure. However, you might find it hard to choose fun things to do because there are many exciting things to do in Colorado. This article has discussed ten fun things to do in Colorado.
Hike at the Rocky Mountain National Park
This is one of Colorado's tourist attractions. It is also one of the most visited national parks in Colorado is the Rocky Mountain National Park. It's no surprise that more than three million people visit the park each year. The park has breathtaking peaks, wildlife, and fantastic outdoor adventures.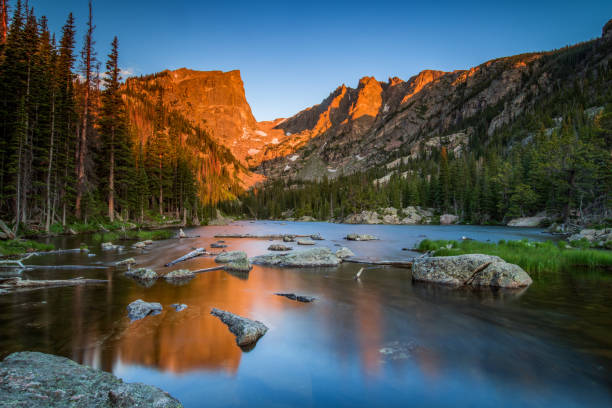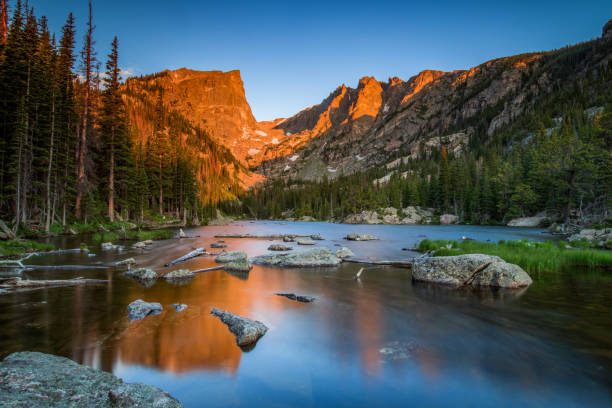 There are 355 miles of hiking routes in the park, and they range in difficulty from gentle lakeside strolls to strenuous alpine peak ascents. It's best to consult rangers at the visitor centers and backcountry office if you're new to the park. Further, there are short, flat trails on the east side of the park if you don't want to do much work.
Raft the Arkansas River
In Colorado, rafting down the Arkansas River is a favorite summer activity for many people. Arkansas River is one of the main rivers that flow into the Mississippi River. Many people think of ski runs and rafting when they think of this river in Colorado.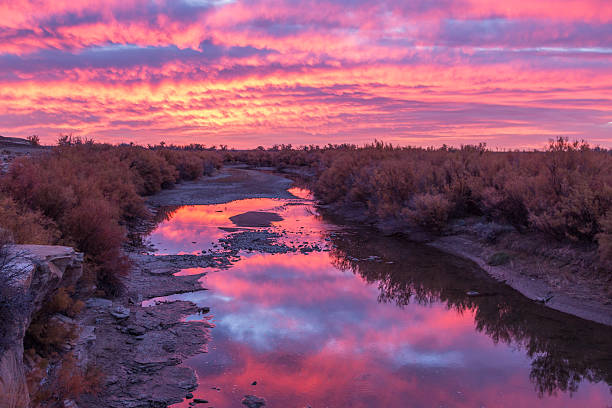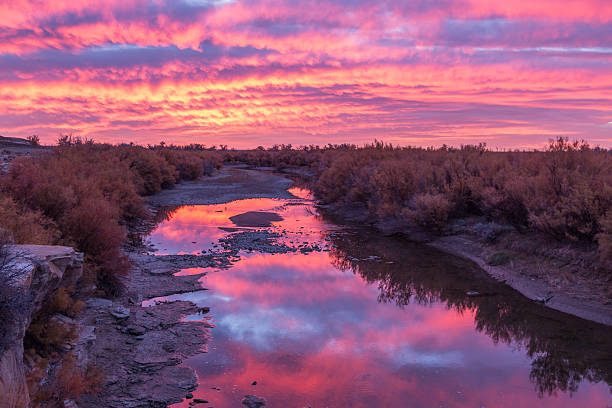 At the start of this half-day trip, the Arkansas River is at its source. Then you'll go down the river's rapids to the bottom, where you can see the Royal Gorge below. People who want to go rafting can choose the one that fits their experience.
Visit Garden of the Gods
Garden of the Gods is a free park in Colorado Springs. Visitors can walk around on easy trails that go through red rock formations. Hiking, rock climbing, road and mountain biking are some of the most popular things.
More than two million people go there every year, and there are 21 miles of trails to choose from. There are also summer running races and the Pro Cycling Challenge Prologue.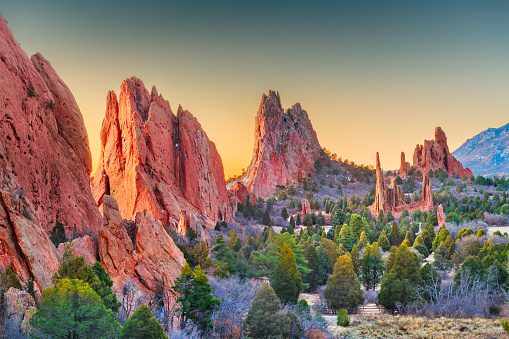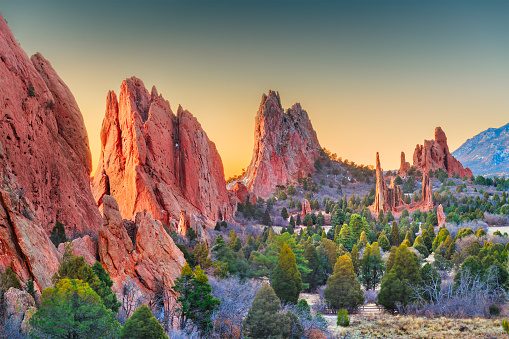 The route begins at the North Parking Lot, off Juniper Way Loop, and is the major parking lot. You can book a private rock climbing instruction if you want to do more during your visit.
Further, the Garden of Gods is a popular place for rock climbers. The reason is that it has unique and steep rock formations in the area. You can get an annual permit to climb on the City of Colorado Springs website.
Go to Breckenridge
Visiting Breckenridge is one of the wonderful things to do in Colorado. Breckenridge is a great ski town (one of colorado attractions where you can stay right on the slopes and ski all you want. People who aren't skiers can also go dog sledding, cross-country skiing, slide down the hill, and make snow sculptures if they don't want to ski.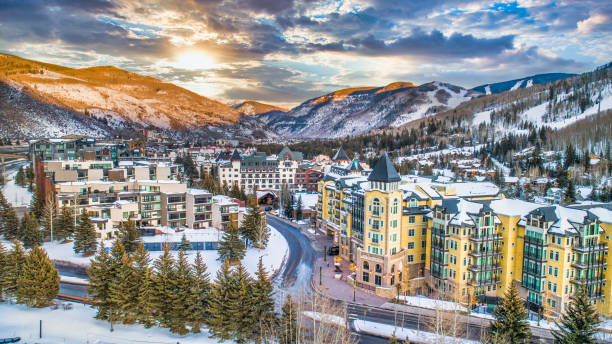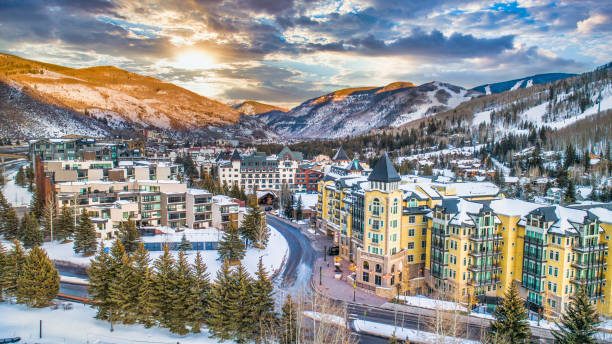 You can also visit one of the craft breweries or distilleries in Breckenridge for some great drinks in the summer. Breckenridge has a lot of the best things to do in Colorado.
Surf at Great Sand Dunes National Park
Southern Colorado is home to the Great Sand Dunes National Park and Preserve. It's famous for its huge dunes, like the Star Dune and the Medano Creek and the beach at the base of the dunes. A gorge on the backcountry Medano Pass Primitive Road leads to the Sangre de Cristo mountain range. While there aren't many places to surf in landlocked Colorado, you can still give it a go.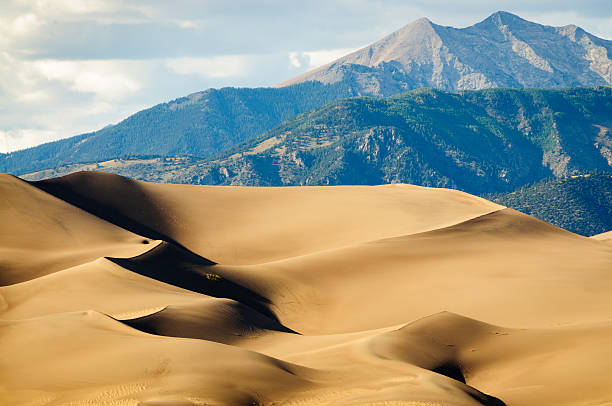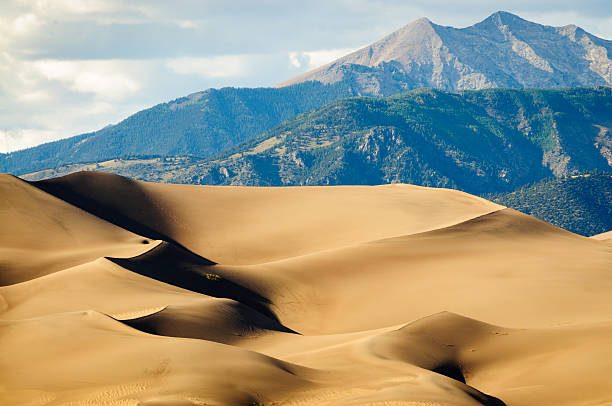 The Great Sand Dunes National Park and Preserve is a great place to surf down the huge dunes with a sandboard and comfortable clothes.
However, you should note that the park doesn't have places to rent boards. Instead, you'll have to rent from a nearby San Luis Valley shop. This rental store is 4 miles away, but it is the closest one.
But if you want to get a personal one, the best boards to buy are those made for sand. Snow sleds and snowboards will make it hard to slide because you'll be surfing on the sand.
Denver
The Denver Zoo is an 80-acre zoo in Denver, Colorado, United States. A part of its funding comes from the Scientific and Cultural Facilities District. It is the most famous paid attraction in Denver.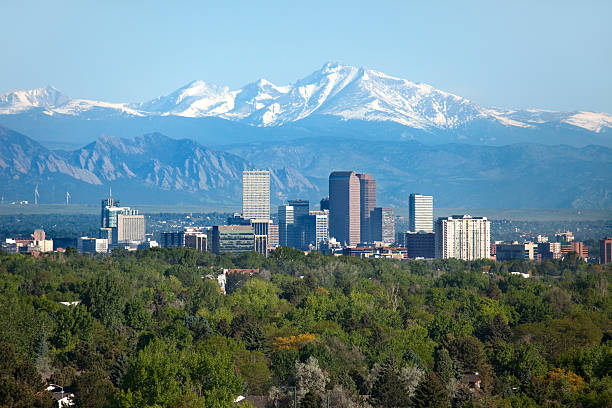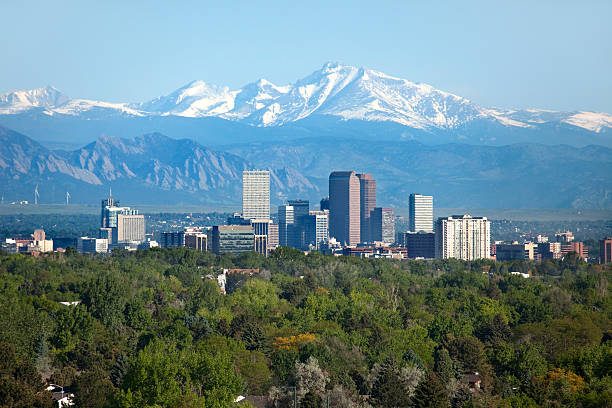 At first, an American black bear was donated to the people that started the zoo. There were no cages with bars at Bear Mountain Zoo when it was built. Instead, it used enclosures that looked like they were in the real world. Denver has a strong performing arts culture. The Arts Complex has a lot of theaters where you can see an orchestra, ballet, opera, and musical theater.
The structure is interesting to walk through because it has a vaulted skylight above. There are a lot of places to eat nearby if you want to eat before or after.
Visit Mesa Verde National Park
You wouldn't want to miss out on visiting Mesa Verde National Park when you visit Colorado. Mesa Verde Park is home to a collection of well-preserved cliff houses. The Ancestral Puebloans lived and worked there for a long time before leaving them in 1300. Though Rocky Mountain National Park gets more visitors, Mesa Verde is worth the experience.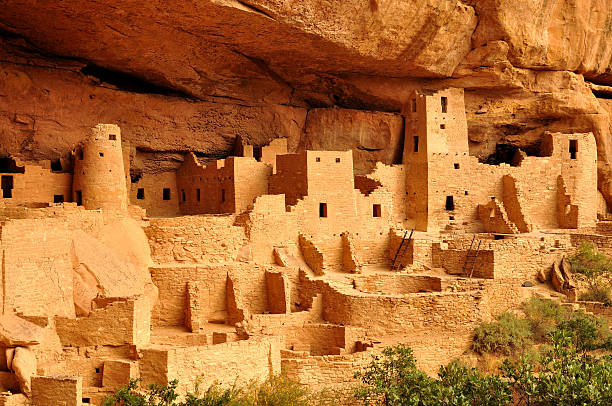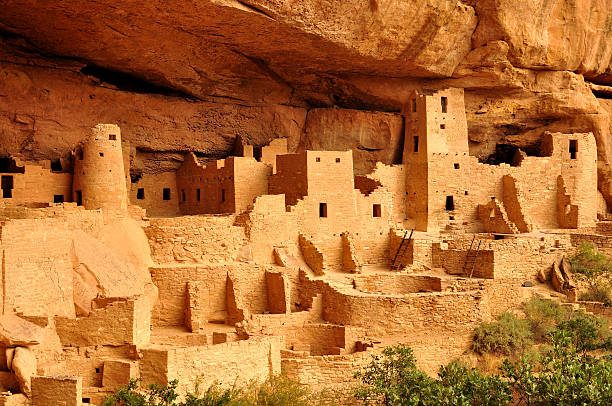 One of the fun things to do at Mesa Verde is to visit Cliff Palace. You'll have to walk through narrow hallways and climb a few stairs to get to 150 rooms in the palace.
Also, there are numerous hiking paths in the surrounding area. The Point Lookout Trail, which is only 2.2 miles out and back, is a favorite of visitors. It gives them great views of the park.
Go Skiing in Aspen
Aspen Snowmass, one of the country's largest ski resorts, is one of Aspen's most popular places to visit. The ski resort has a lot of chairlifts and 150 miles of terrain, making it a great place for skiers.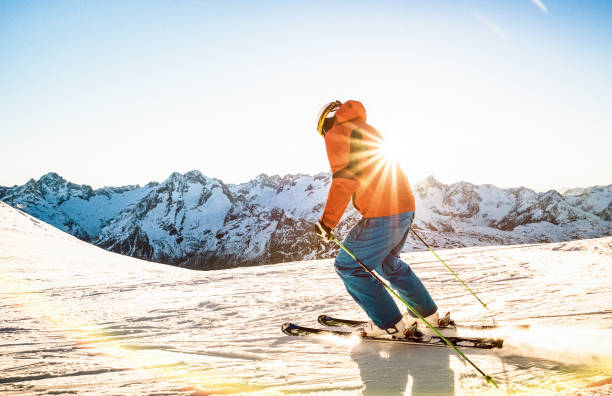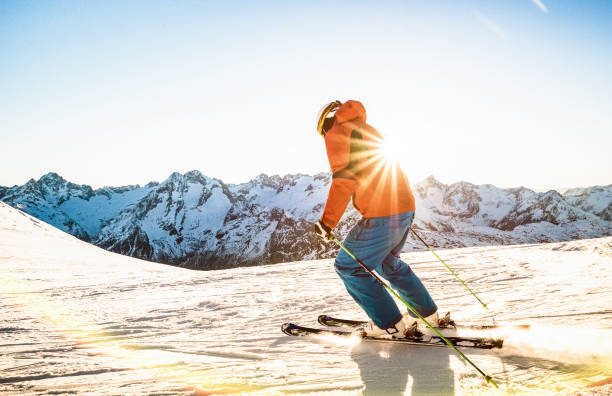 As a beginner, you'll find beginner trails there, so there's no need to worry. Research also has it that the instructors at the mountain resort are very friendly. There is a lot to see in Aspen's after-ski scene, even if you don't like to ski. There are bars, taverns, and restaurants in the town for skiers to go to after a long day on the slopes.
Go to Colorado National Monument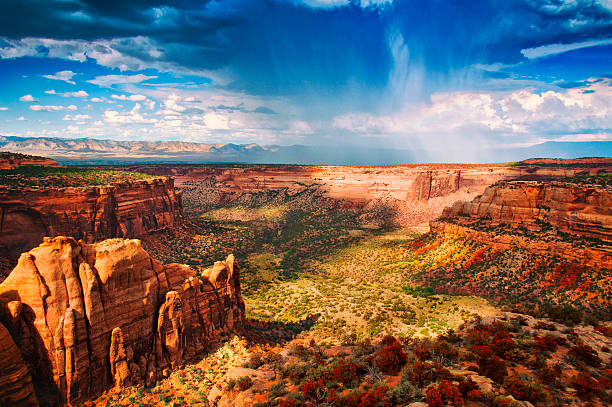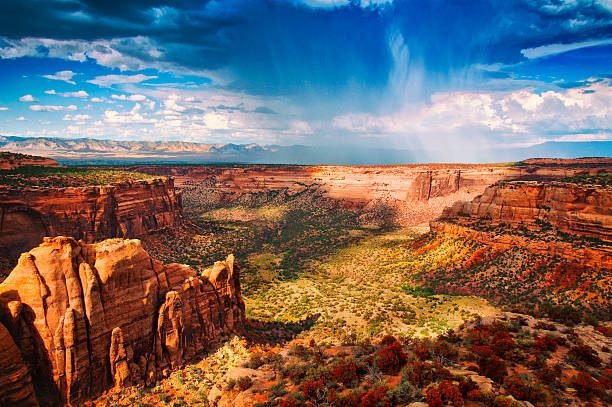 Colorado National Monument is a beautiful western landscape with tall rock formations. The red sunsets are very impressive because of the location. It is in Fruita, which is on the western side of the Rockies, and it is close to the town of Grand Junction. Also, it's a beautiful drive where you can look at the scenery and watch for bighorn sheep and eagles.
Drive Through the Trail Ridge Road
Take the high road if you want to enjoy your ride on Trail Ridge. Trail Ridge is more than 12,000 feet above sea level, and it runs from Estes Park in the east to Grand Lake in the west. It's about 50 miles long and the country's longest paved road that isn't broken up by other roads.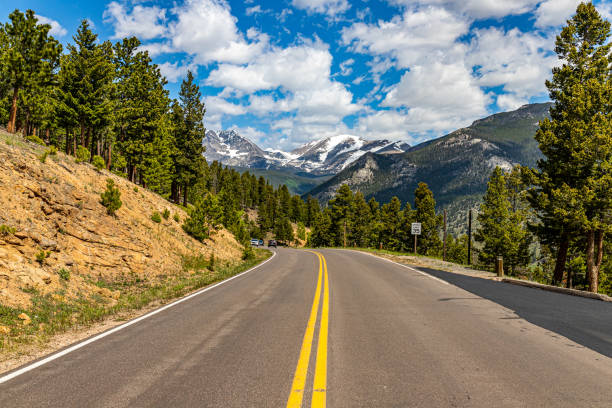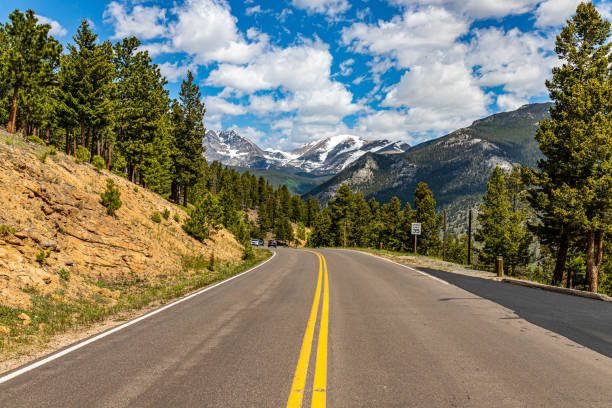 The road is well-kept, but that doesn't mean it's not scary. Also, turns and drops may make your stomach churn because they are steep and twisty. However, the sweeping views and wildlife sightings are worth the possible height-induced anxiety.
Pull-over areas have been set up along the road for people to get out of their cars and look at the scenery. So, give yourself about five hours to drive through this road when you visit Colorado.