Nusa Tenggara (Lesser Sunda Islands) is the chain of islands east of Bali in Indonesia. Though Nusa Tengerra happened to be a small area compared to the top big cities. But there is nothing small about Nusa Tenggara when looking from a tourism perspective. Nusa Tenggara is a region with rich cultural and natural diversity which you can never find anywhere else in the World. Nusa Tenggara islands are attractive places for everyone.
Right from Timor in the East of Nusa Tenggara to the West of Timor, everything naturally there is a group of islands blessed with white sand beaches, clear water as well as amazing coral reefs. The three crater lakes of Keli Mutu on Flores, which have different colors because of volcanic minerals, offer an almost surreal view. On the small island of Komodo, you can find the rarest species of reptiles. Let's look into the Nusa Tenggara Islands which would boost your confidence in adding this amazing location to your travel buckets.
Top Nusa Tenggara Islands for Fun
Komodo National Park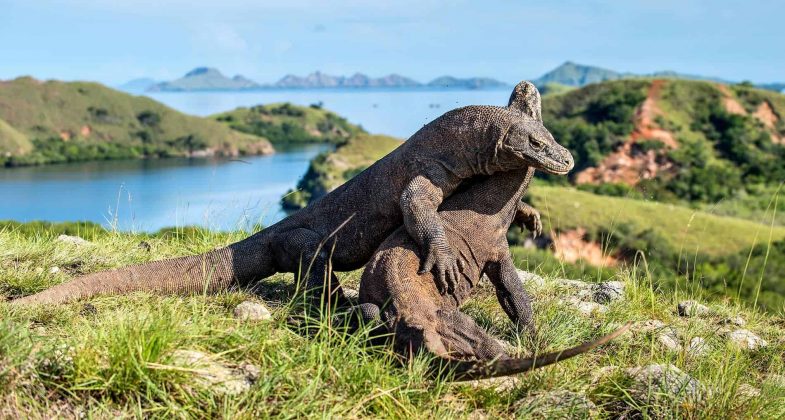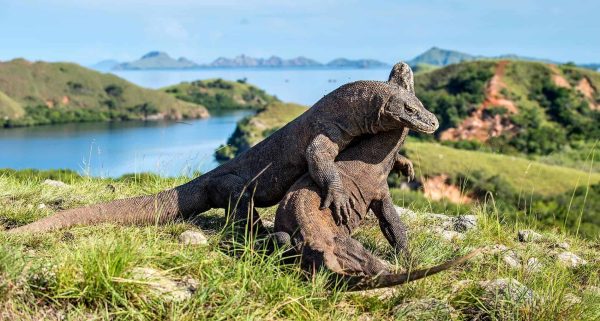 Komodo National Park is a national park in Indonesia located within the Lesser Sunda Islands in the border region between the provinces of East Nusa Tenggara and West Nusa Tenggara. The national park includes three larger Nusa Tenggara islands which are; Komodo, Padar, and Rinca Islands. Rinca Island, Komodo Island, as well as Padar Island, are the main islands of Komodo National Park. These three areas attract lots and thousands of tourists every blessed year. Treks on Rinca Island start from the ticket office at Loh Buaya. You also have the option to choose between three trails. The shortest trek takes 30 minutes. It is an easy, shaded walk that passes an artificial waterhole before ascending to a small hill with a view over the bay. The one-hour medium trek winds between dragon nests and out into the sunshine across an exposed savannah that is studded with lontar palms. For the best opportunity to see dragons and their prey, choose the two-hour trek past a permanent waterhole and across steep, exposed slopes that offer breathtaking views.
Padar Island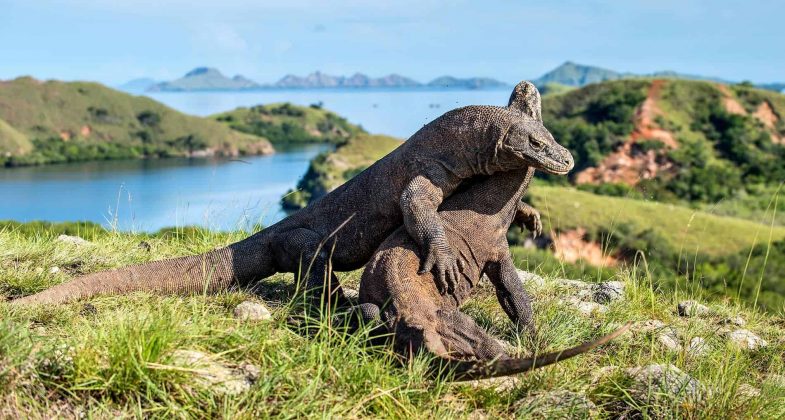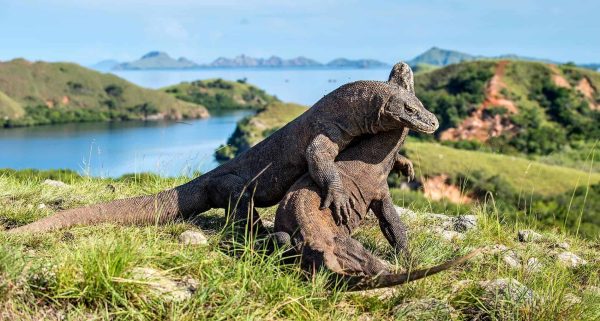 Padar Island is a good location to check out in Nusa Tenggara. It comprises of an extremely beautiful view of three beaches, the top of the beaches is an amazing selfie spot you would love to keep visiting. The hike is a bit steep but fun. When you want to go to Padar island, it is better to start early morning at around 5 am or before so you can have sunrise at the top. You will spend roughly one and a half hours hiking to the top of the Island depending on how fun you and your loved ones take selfies and have nice times while on it. To enjoy the tour you need to, wear comfortable shoes, pace yourself, take your time, take unlimited selfies, wear a hat for protection, take many breaks to drink, and breathe but don't stop until you reach the top. Once you get to the top, you will see three different bays, each with different colored sand (black, white, and pink). The top view is really beautiful and worth the hike.
Kalong (Flying Foxes) Island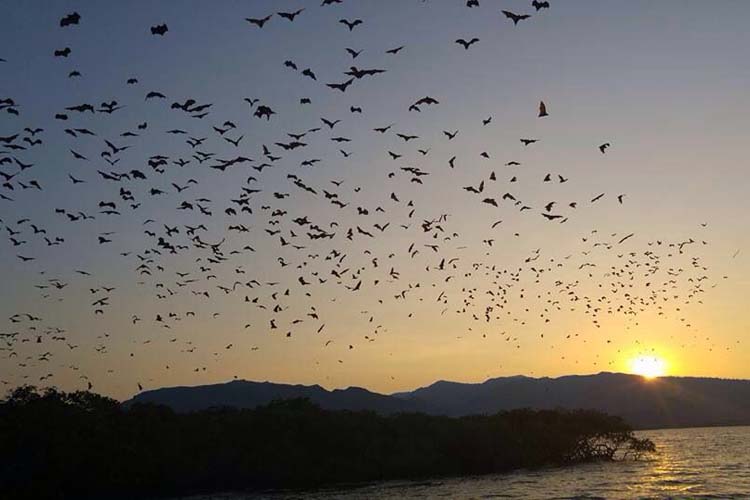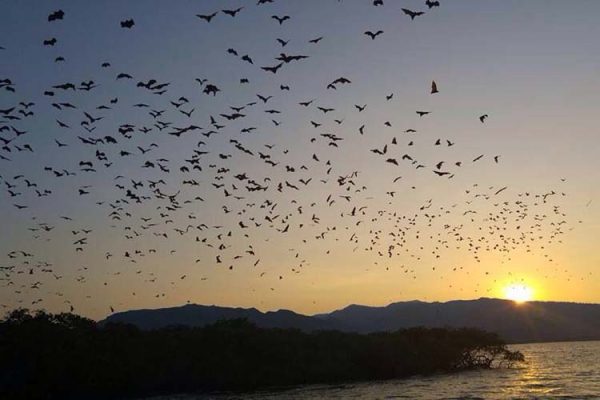 Kalong Island (Fruit Bat Island), is a low-lying circular island that measures about 500m across and also comprises a core of taller trees surrounded by dense mangroves. Watching hundreds to thousands of Flying Foxes emerge from Kalong Island and fly overhead towards Flores to feed on their favorite fruits was definitely one of the things you will enjoy about this Island. You need binoculars or a good lens for your camera on this Island. The best time for you to visit is late in the evening when the bats are flying out to search for food at night. The view of the sky when it turns orange at sunsets and bats are filled with the sky is an amazing experience you can't miss in Kalong.
Kelor Island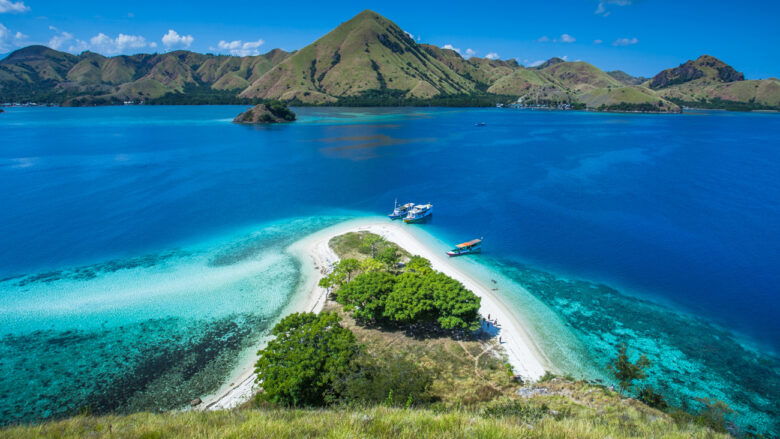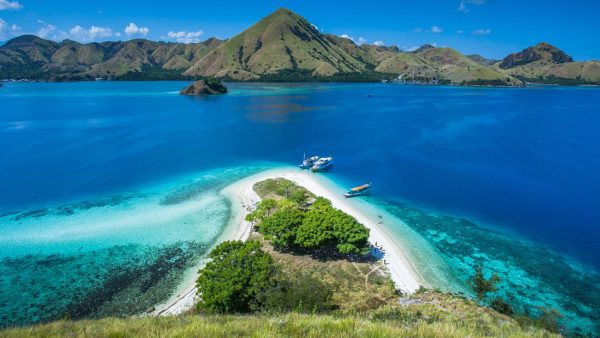 Kelor Island is a beautiful location to visit and take great pictures of the surrounding areas but it is quite difficult to approach. It is a steep climb for whoever is ready to take their time to climb up. The hill is really steep, the stones are really sharp and the sand is not stable. You can swim in the crystal clear waters and enjoy amazing moments.
Lombok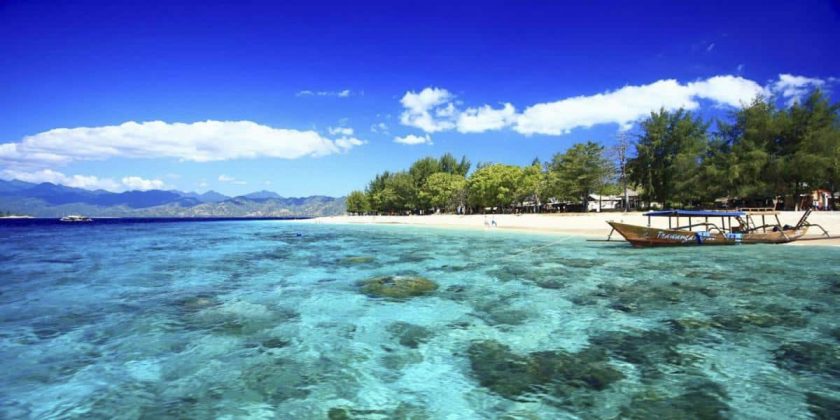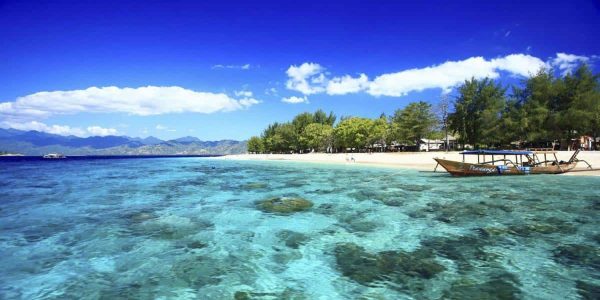 Lombok is an Island located East of Bali and West of Sumbawa. It is well-known for beaches and surfing spots, particularly at Kuta and Banko Banko (in south Lombok). The motor-vehicle-free Gili Islands (Gili Trawangan, Gili Air, and Gili Meno), off Lombok's west coast, offer more beaches, and reefs for diving and snorkeling, and a sea turtle hatchery.
Other Nusa Tenggara Islands includes; Kukusan Island, Ternate Island, Awololong Sand Island, Kepa Island, Rinca Island, Kanawa Island e.t.c.