Whatsapp is one of the top chatting apps been used worldwide. Recently Whatsapp added a new backup feature allowing users to backup chat messages and media to Google Drive. I think this was brought up because of most phone storage space and sd card is not safe. They can encounter any problem at any time which may lead to losing backups on it and some other important files. Then WhatsApp thinks of a more secure place to save backup which led to the introduction of the Google Drive backup feature. This has to make a backup on WhatsApp easier.
NOTE: This feature is mostly for smartphones.
How to Backup Whatsapp Chat Messages & Medias to Google Drive
Start your WhatsApp App then;
1. Tap on MENU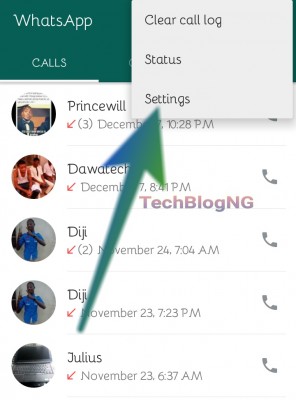 2. Tap on SETTINGS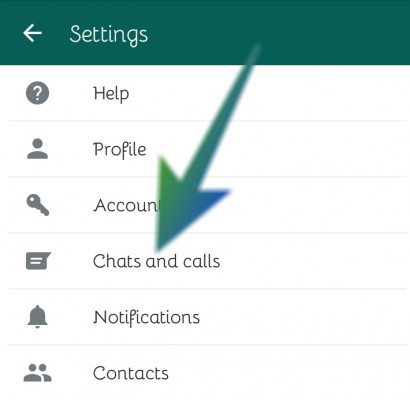 3. Tap on CHATS AND CALLS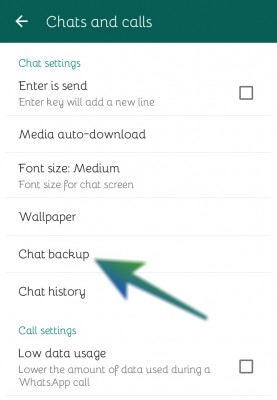 4. Tap on CHAT BACKUP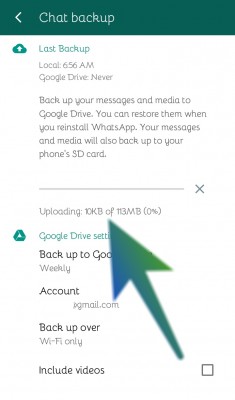 5. You would now see information about last chat backup and followed by Google Drive settings for chat backup.


6. Setup your Google Drive settings and choose your backup email and allow access.
7. Then go back to the top and tap on BACKUP.
8. Chill and keep watching till your backup starts and it would end soon.