No.1 A10 outdoor smartwatch is another cool outdoor sports smart watch with 3-proof function. 3-proof refers to waterproof (IPX7), dust-proof (IP6X) and drop resistance, this design is perfect for outdoor sports, you can fully enjoy the great outdoors. Moreover, a decorative compass is the wonderful part of the A10, with a generous feeling of outdoors. The smartwatch is built with Resin as case material and Band material. No.1 A10 outdoor smartwatch features a round face LCD display touchscreen of 1.2 inch with resolution of 240 x 240 pixels which display sharp and clear graphics.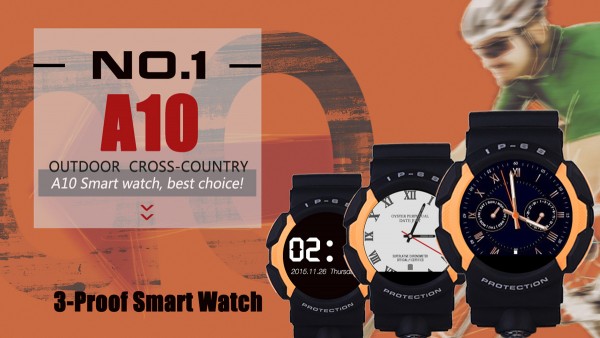 The smartwatch is also built with MTK2502 chipset which makes it more faster while in use. It also features the Bluetooth 4.0 for connecting to any Android 4.3 and iOS devices 7.0 above.
You also have a Li-ion battery Battery capacity of 300mAh which can last longer while on standby use.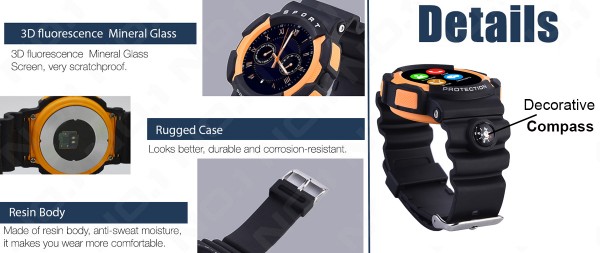 Features of NO.1 A10 3-proof Outdoor Smartwatch
Make calls, see messages, sync call logs / contacts / time / temperature: Your smart phones assistant, let you make calls and messages more convenient; Sync time and temperature on the phone, more easy to know this.
Heart rate tracker (ECG display), pedometer: Monitor your heart rate, support ECG display, let you see heart rate more intuitively; Real-timely record sports status, let you make reasonable exercise plan.
Automatic wake-up the screen: While you hand up the watch, screen will light. (Set in setting- Motion- Wake-up gesture)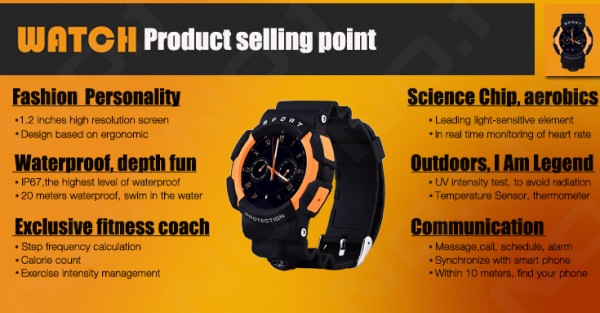 Price of NO.1 A10 3-proof Outdoor Sports Smartwatch
You can buy NO.1 A10 smartwatch from BUY for only $55.68 with free shipping.