It is almost half of 2018 and the New Year started with many new updates and up gradation in the world of search engine optimization. Many have already identified the exact trends that emerged this 2018 and some really struggle to find them out. To all those who haven't witnessed these SEO trends of 2018, this post is just for you all.
It is obvious that search engine optimization and its strategies vary very often. It is because the search giant offers various strategies day to day in order to make search results better for its users.
Now let us have a look at the recent trends of Search Engine Optimization that we may adapt it to our optimization techniques so that we may rank better in search results.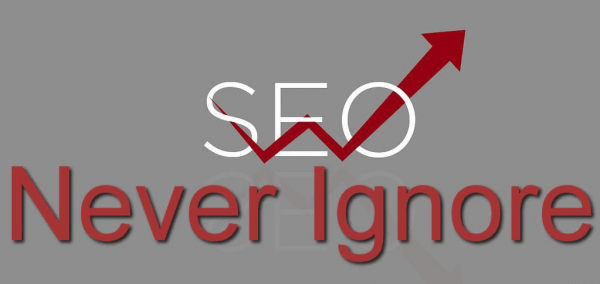 Let's Get Started!!!
Mobile first search:
As people have started to engage highly with smart devices, they barely find time to make use of desktop devices. It is high time that the online world needs to switch to such smart devices which users prefer when compared to other desktop devices.
Google is trying to prioritize mobile first index than ever before. The ultimate cause behind the priority is people often make use of these smart devices to handle websites and applications. This has put the websites to switch to mobile responsiveness.
Understanding the need of users Google has started to recommend website users to switch to mobile responsive websites. This indeed is an emerging SEO trend of 2018.
User Experience:
User experience is the second main thing that every website owner needs to notice. More than giving you users what they need, it is good that you provide them efficient ways to use them. Yes, I mean the user experience. Though you have awesome content and offers on your website and still your users are not able to move across your website, then what is the use of building such informative website.
It is highly recommended to make sure that your website has good user experience that your users may find it more comfortable to navigate. Any website that is poor in performance is forbidden in the search results. So, if you wish to rank high on search results make sure to have proper website performance or user experience.
SSL Certificate:
The other most important ranking factor of the search engine is the SSL certificate. Moreover, SSL certificates are highly recommended for e-Commerce websites. If you are owning a e-commerce website the foremost thing that people expect from you is data security which can be obtained through cheap SSL certificate..
If you wish to have your customers by your side make sure to purchase an SSL certificate for your website. This not only build authority but builds trust on your website, which obviously is a ranking factor.
When people trust you, that you protect your customer's data or information, they automatically return to you for your service. In case, if your customers come to know that your website is not secured using SSL certificate, then they will not return to you for your service.
Voice search is trending across:
In this fast-moving world, people try to find things that work instantly. And one such is their smartphone. Smartphones are getting much better than ever and good advancement is the voice search.
Initially, Apple launched its efficient SIRI to handle things much better. Later, the search giant also included the same in its upcoming inventions and thus voice search became more popular among users.
But there is one drawback about the voice search is, earlier when users attempt to use long tail keywords on voice search it was not able to drive in results. Now, experts have started to work on the following and voice search is expected to take a fleet this year.
So, it is recommended to mend your website for voice search that it may rank on most search results.
Content still heads:
Content is so called the king and still, it is. No matter how many decades pass, content will still position it's thrown in the search engine. It establishes its authority on search engines.
Every single website needs to be content oriented no matter what genre they are into. Always make sure that you put in relevant and informative content on your website. In case, if you aren't able to generate quality content, I would suggest you to outsource a content development company to generate you quality content.
On the other hand, content is the essential resource that helps you to rank better in search results. Google evaluates any website through its content. Websites that hold good content ranks higher on the search results. So, if you wish to rank in search results you need to generate enough unique and quality content.
Page loading speed:
Page loading speed is the other important factor that makes your website more attractive to your customers. When someone is landing on your website to get information and if your website keeps loading for a long time, then the user would get frustrated and will leave your website shortly.
That is why it is essential to check and maintain the loading speed of your website. Google also values websites that load much faster, as it is one of the important factor that allows your customer to visit your website often.
Website loading speed is taken into Google's consideration. With loading speed in mind Google has also come up with the fast loading mobile pages functionality which is so-called the Accelerated mobile pages (AMP) this indeed helps mobile users to drive in fast loading content on their devices. The AMP involves the loading speed as the major factor. Thus, most website has already switched to the newest version of mobile pages to get hold of their ranking status.
All the above-mentioned strategies are tried and tested on websites and most of them are already in existence. People have started to implement them in order to take hold of their ranking position on SERP results.
If you haven't engaged your website in any of the above-mentioned SEO strategies then try to implement them immediately. You would find a great difference in your website ranking position. If I have missed any of the valuable points do let me know through your comments.