Feedburner is a web feed management service that helps you deliver your site updates to
your fellow readers. Once your readers subscribe to your updates they would be notified once you add a new post on your site, this is pretty good. But now Feedburner added the feature to be able to send your updates also to your social network followers.

With this Feedburner feature, you saves time of sharing your blog posts to followers on each social networks as soon as you posted on your site. Once you completed the below guidelines, the connected social networks would be full of your site latest updates and your followers would easily visit your sites for the new updates. I have been using this service and found it very useful.

Setting Up Feedbuner to Share Posts automatically to Social Networks
1. Log in to
Feedburner
. You would be provided with list of your feeds as below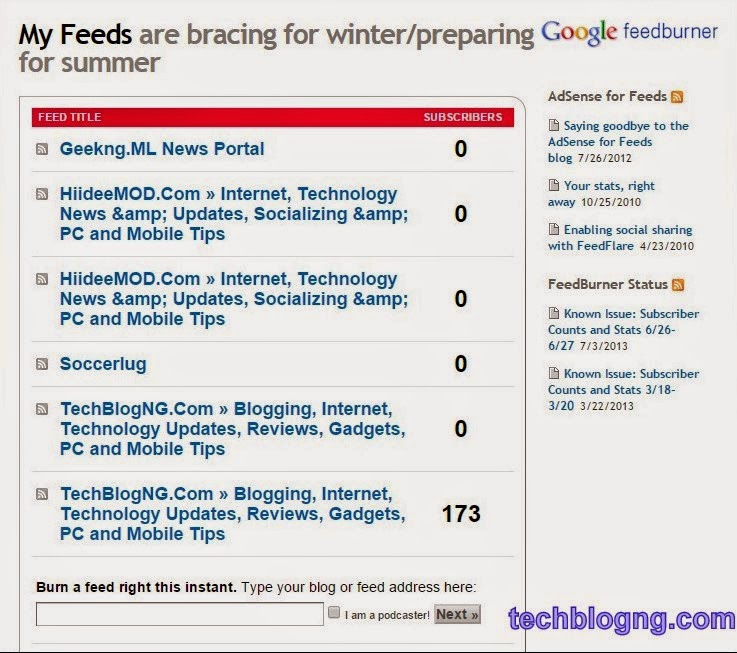 2. Click on the feed you wanted to connect your social networks to. You should have the new page as below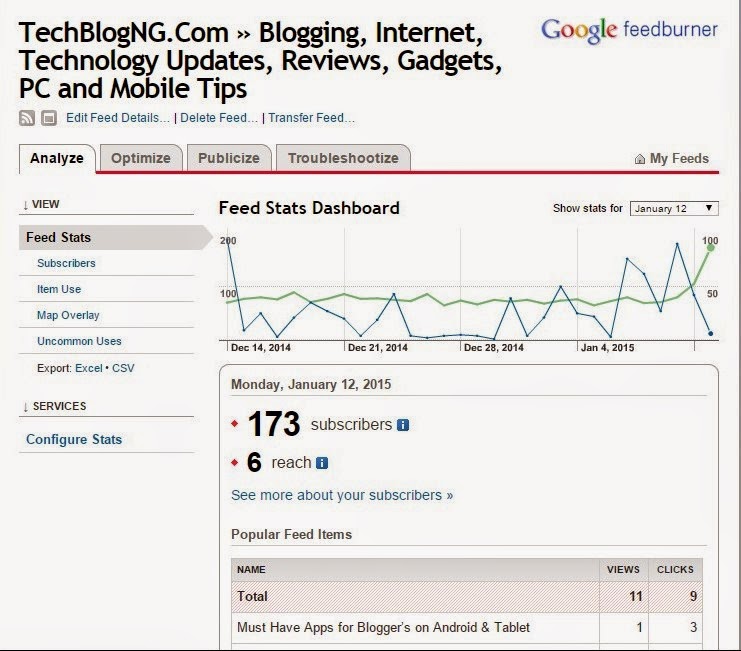 3. Click on the "Publicize" Tab and you would have something like below image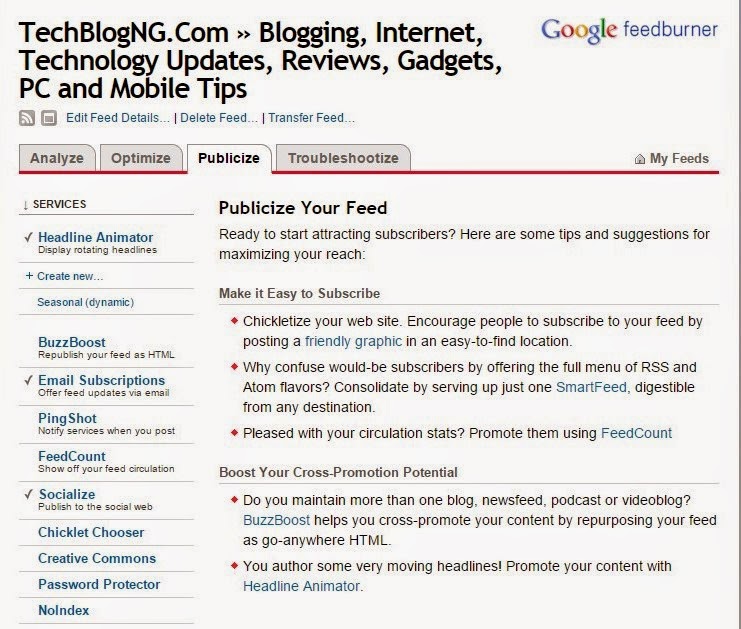 4. From the list of services at the left hand side, look for Socialize and Click on it to reveal the social networks configuration.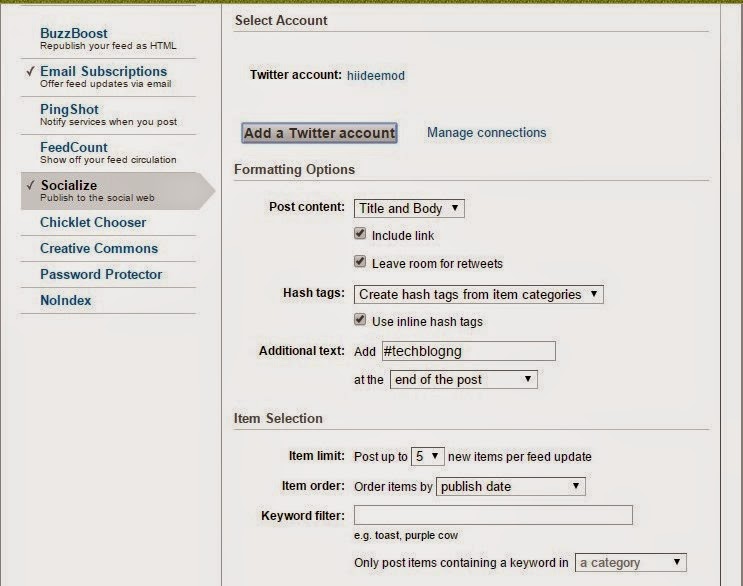 // ]]>
5. Here you should add your twitter account and also click on manage connections > connect an account, to connect other social networks.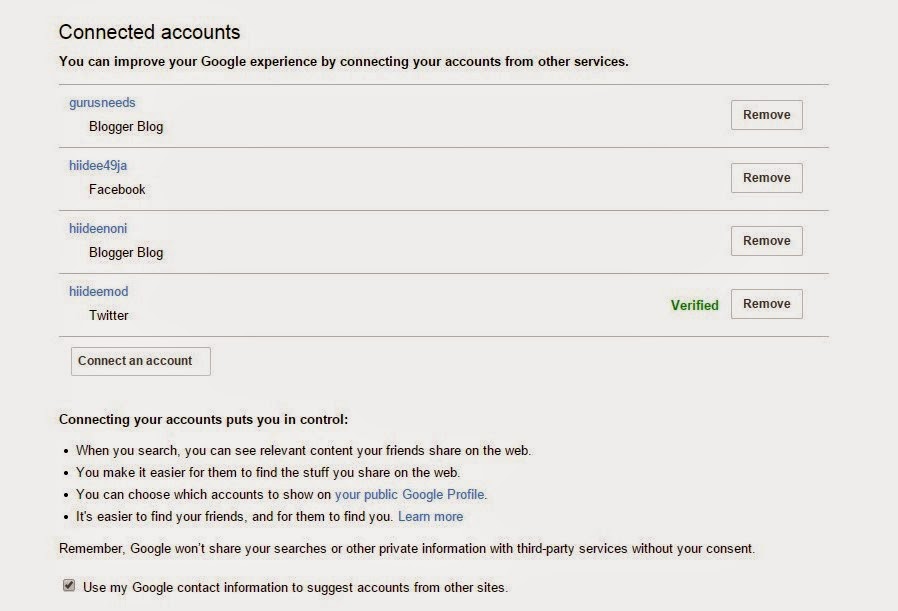 6. After connecting all accounts, now it is time to configure how your updates would looks like on social networks. Just configure the formatting option in the Socialize tab visited earlier in step 4.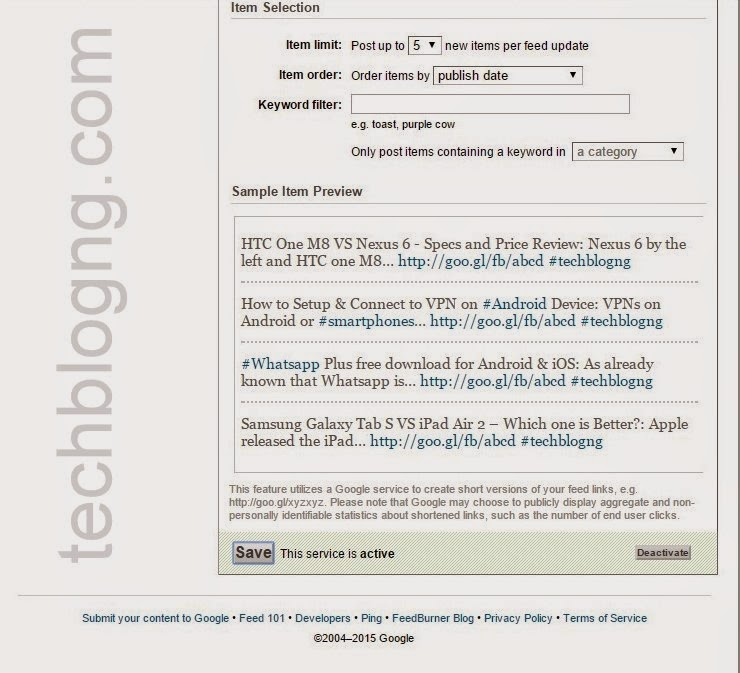 7. After formatting you would be provided with preview of how the updates would looks like on your social networks as in the image above. After done click on Save and the service would be active.
From now on your updates would be delivered to your followers on social networks.
Incase any problem just add a comment below