Android devices are one of the most used devices by over 70% of all people around the World. As a result of the popularity, the Android Market has been flooded with tons of Mobile Apps specially design for different purposes. Those Apps can help make your life easier and more fun that you think. Most Business and Companies now recognize that their business can grow more with Android Apps and their future releases should be designed to be compatible with these types of devices. And if you have no idea of the kind of smartphone to buy, check which is the best smartphone for you to purchase?
Below is the list of our handpicked Useful Android Apps showing the range and the power of free ones in general. These apps can turn your Android phone into a stronger and more helpful device that you will have expected. The below list of free Android apps can help you with one thing or the other. I wouldn't say that any of these Android apps are critical for your survival, but they will assist you in doing most things as well as having fun.
Top 10 Useful Apps You Should Have on Your Android Device
Facebook
Facebook has been the best social network so far. There is an official App for the best Social network, Facebook. With the Facebook Android App, you can connect with your friends, share updates, share photos and videos, meet and interact with new friends from anywhere around the World, Play games and use your favorite apps, share every moment's of your life to FAFs and lots more. The Facebook App is available for free on Playstore and supports from Android 2.2 Froyo up to latest Android.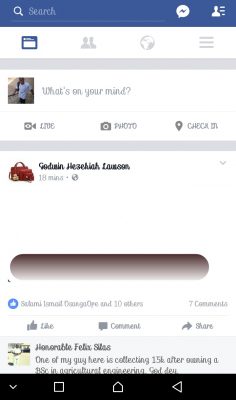 Download/Full Info
2. Chrome
Without browsing with a smartphone, I will say the phone is just useless. So with Chrome you can surf/browse to any website you like. Chrome has been the best browser on most devices with great features like data saving, voice search, translator (for translating web pages to different languages) as well as synchronizing across devices. With Chrome you can Browse fast on your Android phone and tablet. You can minimize and continue from where you left off on your other devices with tab sync, search by voice, and save up to 50% of data usage while browsing with Chrome. Chrome is a free App and available on Play Store for Android 2.2 to the latest.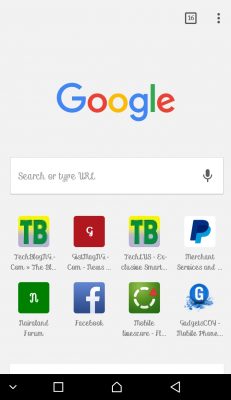 Download/Full Info
3. ES File Explorer
ES file explorer is a great application to manage your files. You can cut, copy, paste, rename, and compress files/folders from any storage location to another. ES file explorer also has Built-in viewers and players for various file types; images, videos, music's as well as other documents. ES File Explorer also has a file browser, system file access (for rooted devices only), task killer, application manager, multi-threaded download manager, cloud storage client (compatible with many cloud services) as well as full FTP Client. ES file explorer is available on Playstore for devices running Android 1.5 Cupcake to the latest version.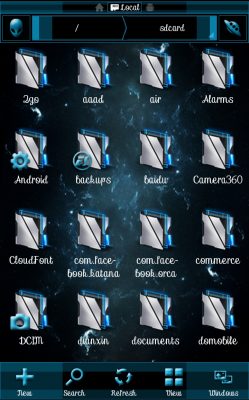 Download/Full Info
4. WhatsApp
Whatsapp is well known to be the best chatting/messaging App. With WhatsApp App and your phone's internet connection, you can message and call (voice and video calls) your loved ones. Whatsapp also supports group discussion, and the app only consumes little data. Whatsapp is available on playstore for free and works on all Android versions.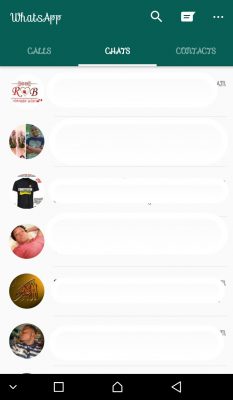 Download/Full Info
5. DropBox
Dropbox is a software application that enables you to synchronize your files online and across multiple devices. Dropbox works across multiple devices, and all files will be stored on secure servers which you can access via the Dropbox website or make use of their official App. Dropbox also offers file sharing feature, you can share files with its unique URL. You can then share via Email or send the link to your intended recipients. If you need to share a whole folder, then Dropbox can deal with that too. Dropbox will keep your file secure on its server till anytime you want to recover it. Dropbox works on all Android devices running Android 2.3 Gingerbread up to latest version.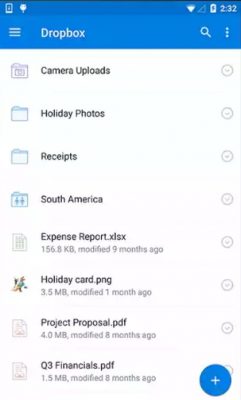 Download/Full Details
6. TouchPal
Have you been dreaming about a good Android keyboard before? The perfect solution is making use of Touchpal. TouchPal Emoji Keyboard is a free keyboard app for Android devices that helps you to fast input over 800 emoji, GIFs, Emoticons and text faces conveniently, supports customizable keyboard themes to make it look gorgeous. It also delivers best next word prediction and more features. You also have the clipboard for copying text and saving words. Touchpal is available for free on playstore for devices running Android Android 2.3 Gingerbread up to latest version of the OS.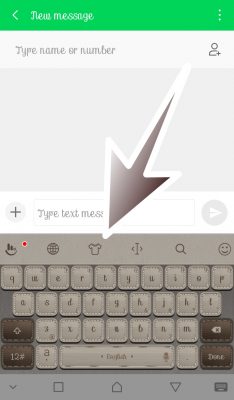 Download/Full Info
7. Tapatalk – 100,000+ Forums
Tapatalk App will help you to connect wth your online discussion forums from the comfort of your Android device. Instead of going to the browser and typing the URL, tapatalk will help you load the forum posts. You can also post quickly with unlimited Photo and Video. Instant push notifications are also available to get you connected. Tapatalk will forever change the way you interact with online forums on your Android devices. The Application is available for free on playstore for free all you need to do is just download it and get started.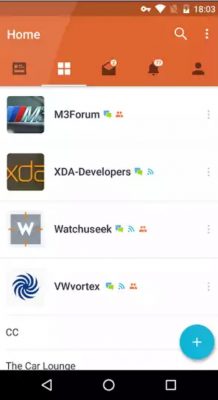 Download/Full Info
8. WPS Office + PDF
Most of the Android devices always comes with WPS Office pre-installed on it but if you don't have it the perfect time to get it is now. WPS Office is all-in-one free office suite app focusing on helping Android users to create, view and edit office documents anytime and anywhere on Android phones and tablets. WPS Office+PDF has own over 600 Millions users worldwide till now. SO you can now open Microsoft word documents, excel stylesheets, pdf files and other once you have WPS Office installed on your Android device. You can also use WPS Office to convert all office documents (word, text, excel, powerpoint, androidDoc) to PDF files. WPS Office App is available on Android play store for free.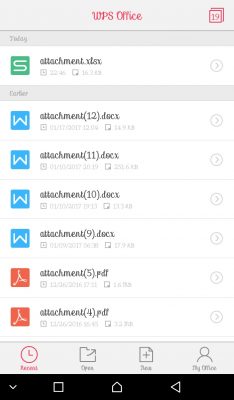 Download/Full Info
9. Airdroid
With Airdroid App you can manage your Android device from your Windows, Mac or the Web wirelessly for free. You can play music and videos, copy files or documents, install apps to your phone, manage your contacts, manage your photos all from the comfort of your Computer. The App doesn't need an extra software on your PC. A web browser will do the work. Airdroid App is available for free on Playstore for devices running Android 2.2 Froyo up to the latest OS.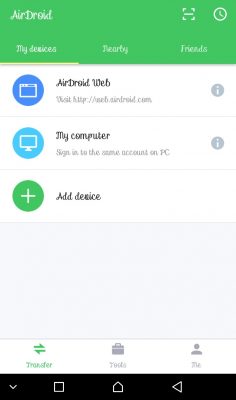 Download/Full Info
10. MX Player
MX Player is a powerful video player with advanced hardware acceleration and subtitle support. With MX Player you can watch movies/videos of any formats along with subtitles. You can zoom in and out easily by pinching and swiping across the screen when watching videos. MX Player also supports multi-core decoding, as well as kid lock to prevent misuse of the device when your kids are enjoying a video on Android device. MX Player is available on playstore for free with tons of ads, but there is a premium version without ads.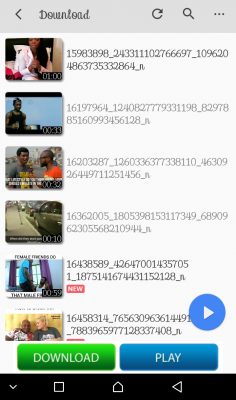 Download/Full Info
Other Android Apps includes:
– Polaris Office
– Google Keep – Notes and Lists
– Pocket
– Firefox Browser
– Opera Mini Browser
– SwiftKey Keyboard
– Buffer
– Musicxmatch for music lovers using Android device.
– Photowonder for selfie lovers
Above are the list of best Android Apps, did you have any other App you think should be on this list? Kindly make use of the comment section for discussion about it.