We keep seeing and witnessing technology updates almost everyday but as this technology keep improving smartwatches would later have top features smartphones have. We have variety of smartphones and smartwatches worldwide, today I would be introducing to you a new, cheap and affordable smartwatch from the Mifone Chinese company. The new smartwatch is Mifone W15 Smartwatch.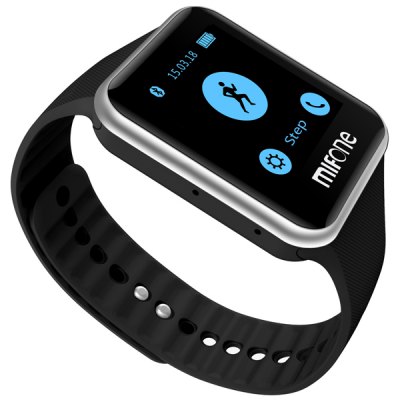 Design and Display
Mifone W15 features fashion design, it's thin, soft and comfortable. The outer surface with fine lines and oblique grid texture, takes into account the permeability problems of inner intimate contact between the strap and wrist skin, the wavy and concave-convex design is employed to guarantee the maximum effect of permeability.
Mifone W15 is gifted with a 2.5D curved sapphire touch screen which has make the smartwatch to become the representative and high-end products in mobile phone industry. The stereoscopic effect of the screen and phone body is much stronger. When you sweep your finger over the 2.5D screen edge, what you feel is no longer the traditional feel of stopping abruptly, but soft and smooth transition.
The Sapphire Touch Screen: Initial contact with W15, remove the protective film, put flat the watch, screen up, drop a drop of water on the screen, then you can see the water would instantly formed a three-dimensional spherical drop of water, let W15 watch tilted about 10 degrees, drop of water will instantly disappear. Many people will ask questions: Why watch at the same price, dripping water on the screen is scattered, but W15 can really form an instant three-dimensional spherical drop? The reason is that the glass surface has been coated with sapphire which is the world's newest advanced processing technology.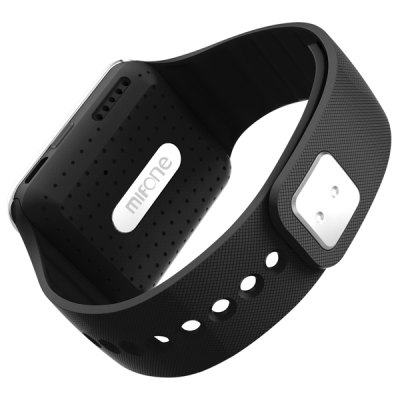 Hardware and Storage
The smartwatch is built with a strong Mediatek processor, Mobile U disk function, internal storage of 128MB and 64GB of RAM for faster operations on usage. There is a built-in MP3 music player that can play directly without connecting with a phone.
Also, there is Global universal standard Micro-USB charging port which is convenient for changing.
Other features includes; 3D gravity sensor gyro pedometer function and call reminders, phonebook sync, Bluetooth communication, recording, alarm clock, stopwatch etc.
Battery Life
Mifone W15 is equipped with 405mAh high-capacity batteries, with Seiko protection board for double protection, it supports 0 volt charging. Both the ultra-thinness and high-capability are ultimately realized, and time of endurance is significantly improved.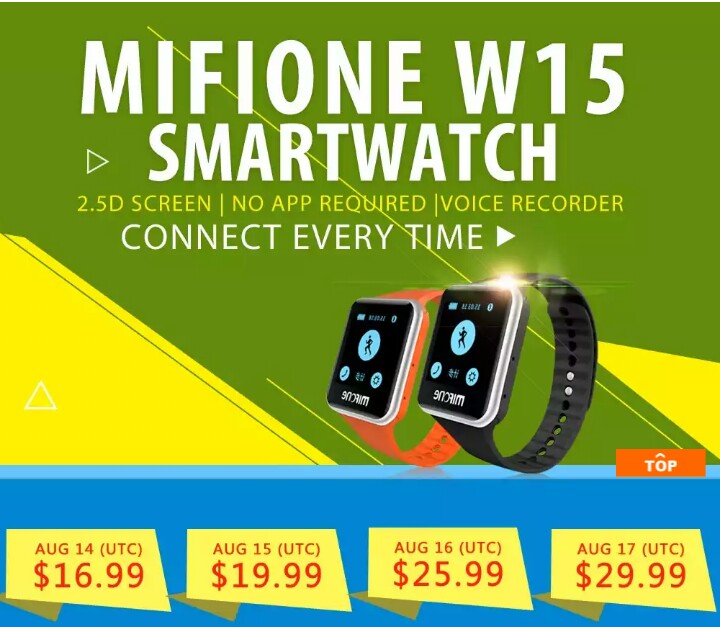 Price
The smartwatch is available on Gearbest and they deliver worldwide for free. The smartwatch is available on gear best for a price of $65.55. There's a bonus activity going on for this smartwatch on Gearbest, you can buy this smartwatch for lesser price on daily basis as stated below:
– August 14th for $16.99 USD
– August 15th for $19.99 USD
– August 16th for $25.99 USD
– August 17th for $29.99 USD.
BUY MIFONE W15 Smartwatch NOW