If you are the kind of person who enjoys using your brain to solve puzzles and crack riddles, then Nawgin is the game for you. With oodles of trivia, it's a social cognitive training game that pits you against your friends to see just who is smarter. Whether you like Sudoku, Trivia Crack, or Lumosity, the odds are high that you will deeply enjoy this fun and exciting game even more. Because of its impressive quiz questions and mind games, you will find yourself feeling more and more like Einstein with each spin of the wheel.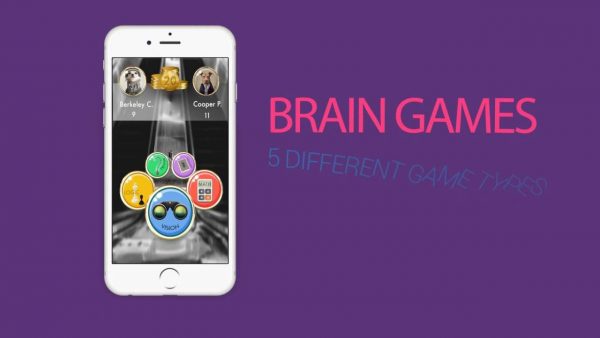 What is Nawgin?
This social game is a way for you to test your mental merit against that of your comrades. It is oriented around competing to earn rewards and to increase overall intelligence. When you download nawgin, you have the perfect opportunity to showcase your pristine intellectual prowess to all of your friends and family.
How does Nawgin Work?
When you enter the cognitive battlefield through the iOS app, you are encouraged to start a new game. The challenger can either be a random stranger or a person you know, but either way, you'll be testing your mental agility. There are five categories of intellect that nawgin uses to determine who out of the two is smarter, and through a series of trivia questions, puzzles, brain games, and the like, you will find out what your true mental competency is. The game allocates chips on a daily basis that you are able to wager on matches. When you win, you can cash out your chips for real prizes.
What will nawgin test?
The five categories nawgin uses to determine cognitive worth are logic, vision, memory, trivia and math, each of which has its own special mini-games to put your abilities to the test. Each game is dynamic and intriguing, enabling you to see where you rank amongst all your friends. Whether you consider yourself a whiz kid or an average Joe, with these brain wars you can increase problem-solving skills, enhance focus and memory, improve math and trivial knowledge, and settle your personal left vs. right brain vendetta. You have yet to peak, and you can now elevate your knowledge to the next level. Fit brains are good brains, and this game can help you reach your mental fitness goals by letting you have fun with friends.
https://www.facebook.com/nawginapp/
Tweets by nawginapp