Every single social media outlet out there requires their users to be at the very least 13 years of age in order to create an account. Yet, this rule of sorts is not that strictly applied. Even an 8-year-old today can create a Facebook or Twitter account by merely faking their date of birth. Since these portals do not really ask for documents of proof, it can prove to be a bit of a hassle for parents, especially ones that have forbidden their children from joining such social media networks.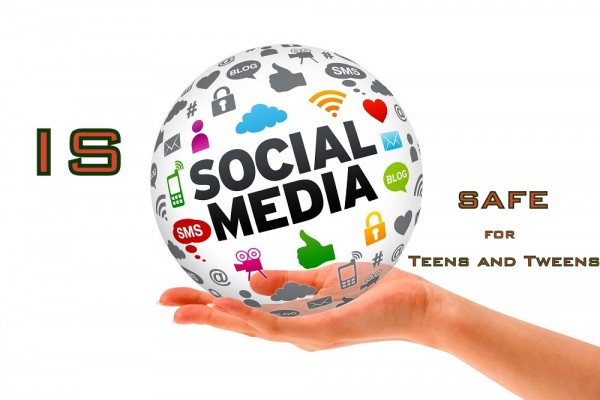 Why are Parents Right to Stop Them?
It would be wrong to say that parents always know best, especially in this time and age where a number of factors no longer give room to youngsters to grow into responsible adults. When such "man-children" to put it crudely, become parents, not all their decisions are necessarily the best decision for their children, even though those decisions come with care.
With that being said, it is a good thing if parents stop young children from using social networks not only because these children are too young to handle the freedom provided by social media networks properly and such freedom is something that ill-informed teens and tweens exploit in the worst ways imaginable.
[clickToTweet tweet="Is It Even Safe For Teens and Tweens to Use Social Media?" quote="Is It Even Safe For Teens and Tweens to Use Social Media?"]
Teen on Teen Hate
Let's take this scenario into consideration, last year, one of the most famous people in the music industry and member of the British boy band One Direction, Harry Styles, posed an image of a gloved hand on his Instagram page along with a very motivational quote. It seemed likely that Mr. Styles liked that picture a lot and thought that the picture went beautifully with the quote and decided to post it for his fans. It is worth mentioning here that Harry Styles was 21 at the time and wouldn't have been aware of what the picture entails. Little did he know that the picture was protected by copyright. When the photographer who owned the picture called Harry Styles out on it, the photographer's Facebook page was flooded with hateful comments in a way that could very well be categorized under cyber bullying. And this time, the people behind this relentless cyberbullying were young girls between the ages of 11 and 16. Just like Mr. Styles, these girls did not know what copyright infringement was and how it could affect Mr. Styles. Thankfully, the people behind the popstar knew the stakes and the image was taken off of Instagram.
In this instant, the victim of cyberbullying was a grown man with kids of his own who did not lash back but calmly explained how the thing Harry Styles did was wrong and why it was his right to call him out on it. If this was something that had occurred between teens and tweens i.e. peers, the entire thing would have turned into a virtual bloodbath with both sides participating in acts of harassment, slut-shaming, body slamming, racism, hate speech and even cyber bullying making it one of the prime reasons why tweens and even should not be granted unlimited access to the internet and social media networks.
Online Predators
The second primary reason why youngsters and young adults should not be let loose on social media is because of the countless faceless monsters that lurk online. They can be anyone from a boy faking interest in your teenage daughter to a peer who seemingly cares about and is sympathetic towards your daughter's or son's feeling, when they would, in fact, be doing it all to curb some carnal desire of theirs. Look at what happened to Amanda Todd and Megan Meiers. Amanda was 15 years old and by that time she had tried committing suicide thrice and had succeeded the third time, while Megan was 13. These girls were too young to go through what they did, courtesy of social media networks.
In Conclusion, when all has been said and done, all that really matters is how Social Media affects your Child's life. While the best thing to do is forbid them from using it at all, but then again, today, if your child wants to be accepted by their peers, they need social media accounts. This makes social media a necessary evil of sorts which is why, if you relent and let them create a social media account, you need to be on your guard. Whether follow or friend them online or use parental monitoring app to provide you virtual assistance, you have to do it. Not only is it the right thing to do, but it is also your duty as a responsible parent.