BitLocker Drive Encryption was firstly introduced in Windows Vista but was fully working on Windows 7 as well as the latest Windows. It is a Program mainly for computer users to protect their confidential data's. Protecting sensitive information is critical for most users and enterprises. When users, enterprises or companies want to protect their data(s) from their friends, rivals or protect their financial figures from media, BitLocker is the best tool they need.
In most cases, Encrypted File System recovery (EFS) and Encrypted NTFS recovery are very useful if a hard drive crash or some data get corrupted due to a virus attack, software, BIOS changes, hard drive changes, or any other hardware changes occur. Therefore if you need Encrypted EFS or NTFS you have to setup the BitLocker for maximum security.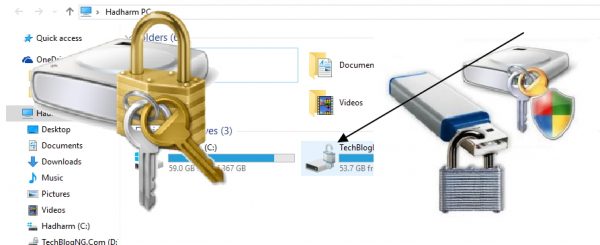 Hard drive encrypting on a computer will ensure that data's in the drive are not accessed without a password. The BitLocker program has already been created by Windows and it is pre-installed in most version of Windows starting from Windows 7. You can set it up for your removable drives, flash or external hard drives as well as computer drives. Once you have set it up, no one will have access to any of your files even when you lost your removable drives or external hard drive, or your laptop itself unless they had your password.
Setting Up BitLocker Drive Encryption Security on Windows
Since we have discussed the importance of the BitLocker Program, the next thing is to set it up on your drives. As I have said earlier you can set it for either computer drives, flash drives or external hard drives. I will be using my laptop which Windows 10 is installed on it to complete this tutorial. Let get started now:
1. Press Window button on your keyboard or move your mouse to the bottom left of your Monitor to click on the Window icon.
2. On the popup, click on Settings on the Start Menu.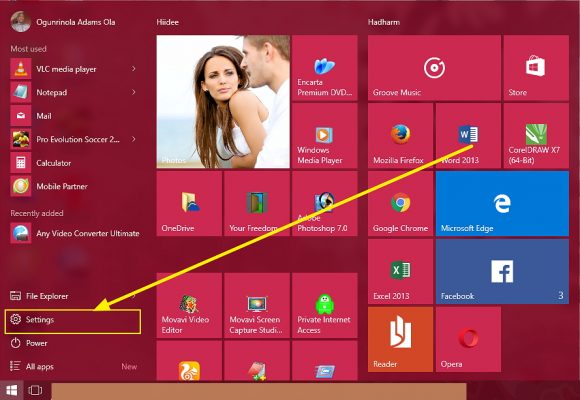 3. Now on the Settings Page, Click on System.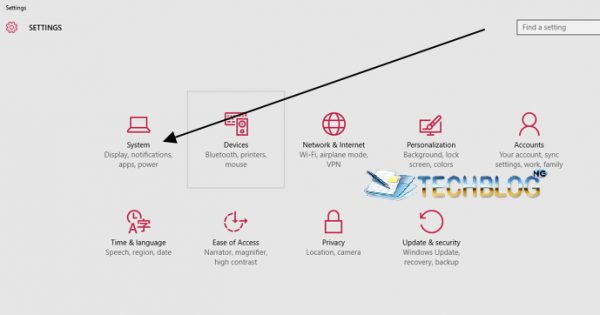 4. Another page shows a list of menu on the left-hand side. From the list of menu, click on About which is the last one. One the about page, Scroll down till you see the Related settings, and click on Bitlocker settings in the sub-section.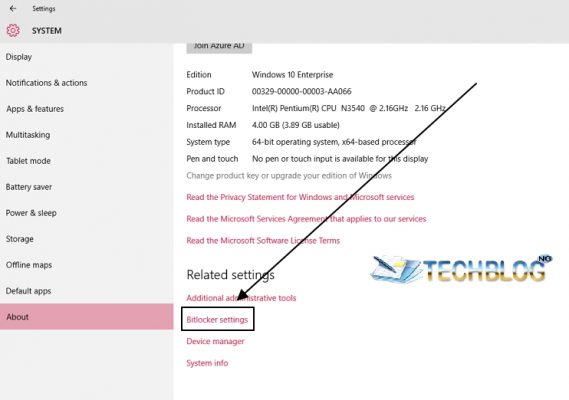 If you are using another version of Windows 7, 8 or 8.1 you can get to BitLocker settings page from Control Panel >> System and Security.
5. On the BitLocker Drive Encryption Settings Page, locate the drive you want to activate BitLocker on. In front of the drives you will see Turn on Bitlocker click on it to get started.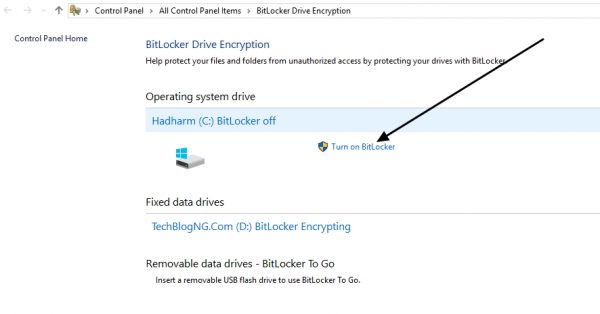 6. A popup comes up asking for how you want your drive to be secured. You have two options which are either making use of a password or using a smart card. Using a password should be okay. Click on Next once you are done with the password.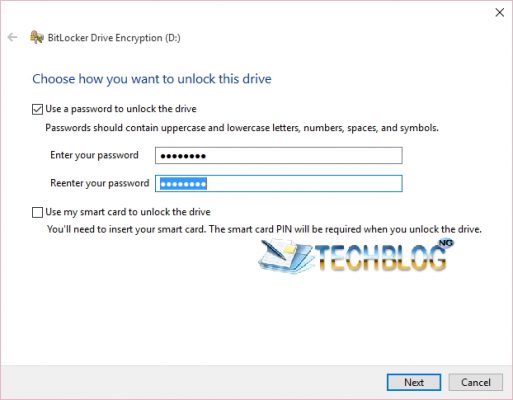 7. Next page is about, how to back up your recovery key. There are many options for recovery key backup but I will advise you to use either saving it to a Microsoft account or USB Flash Drive. Click on Next once you are done with this.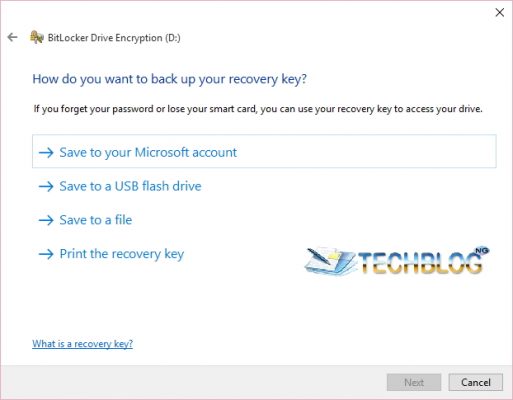 8.  Next page is to choose how much of your drive to encrypt, there are two options for this. The first option (encrypt used disk space only) is for a new drive which is empty and the second (encrypt entire drive) for a drive which already has data's in it. Choose the option that suits your drive and click Next.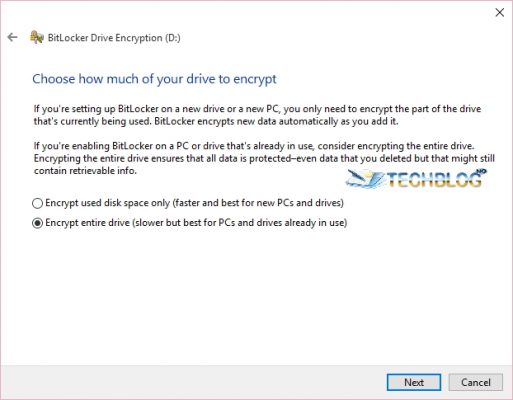 9. The next page will ask that Are you ready for the encryption, just click on start encrypting.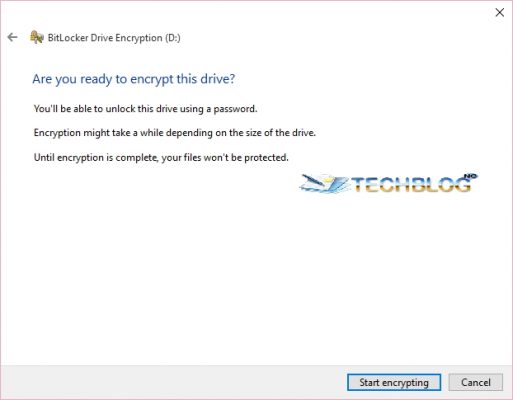 10. Encrypting will now start and a popup will come up to show the progress. Once 100% done restart your Computer and that is all.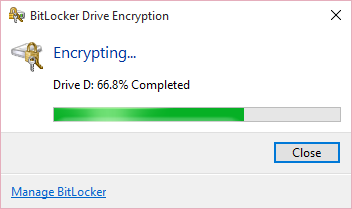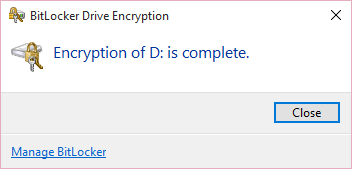 Below is a video to guide you in setting up BitLocker Drive Encryption Security on Windows.