It is circulated all over the marketing world that videos are no longer just a marketing tool, it's the powerful marketing tool that is deployed by successful business around the globe. Previously it was said that the future of marketing is going to be video marketing. Well, that future is here already, but unfortunately, many start-ups are yet to jump on the video marketing bandwagon.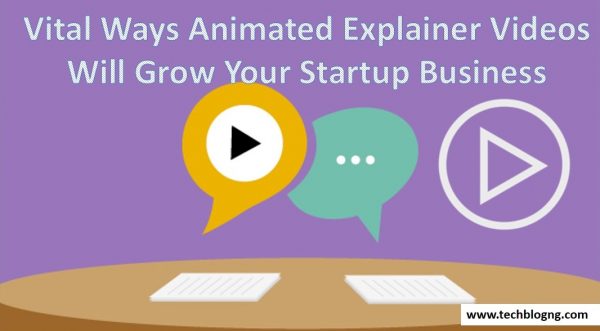 Why Your STARTUP Business Needs Video Marketing To Compete Favourably
It is crucial for every start-up to start implementing video marketing strategies on their website landing pages as an analyst has predicted that over 75% of internet traffic in 2017 would be video based. As a start-up, if your business has not started using video for its marketing campaigns or you have not perfected plans to switch over, I'll show you why you need to reconsider that decision.
Easy to understand: visitors to a website are often very impatient and usually do not have the time to evaluate how you differ from your competitors or why they should take your offer. With the help of an explainer video, you can showcase your company's unique selling points, and why its product/service your company should be taken seriously by your prospective clients.
Affordable marketing: It cost up to $100000 or much more to place a TV commercial and this amount which may not be easily available to your start-up company. An explainer video cost much less and is as effective as a TV
Increased ranking: Google loves videos! The presence of a video on your website will make it 50X more likely to appear on the first page of Google search results. Your start-up on the front page of search engine results means more unique visitors leading to an increased conversion rate.
More time spent on your website: An average visitor spends about 48 seconds on a website before deciding if to purchase an item or not. An engaging animated video would grab the attention of a visitor, holding them spellbound, thereby helping them make that decision to buy from your start-up.
Animated explainer video is not only a fun way to present your business; it's a unique way to showcase your business too. As a result, it will help you stand out from the competition and increase visitor engagements, leading to sales!