Applock not Working is common nowadays so if you have the problem we will help you get it solved. Let's talk about Applock first; AppLock is just an App that can be used to lock SMS, Contacts, Gmail, Facebook, Gallery, Market, Settings, Calls, and any app of your choice, with abundant options, allowing protection of your privacy. AppLock can also hide pictures and videos. AppLock empowers you to control photo and video access. Selected pictures vanish from your photo gallery and stay locked behind an easy-to-use PIN pad. With AppLock, only you can see your hidden pictures. We will discuss how to open app lock when it is hidden and the solution to applock not working in this post.
CHECK ALSO: How to Know Your Computer Windows Version, Is it 32-bit or 64-bit?
How to Open Applock When it is Hidden
– Kindly open a browser on your smartphone and visit domobile.com/applock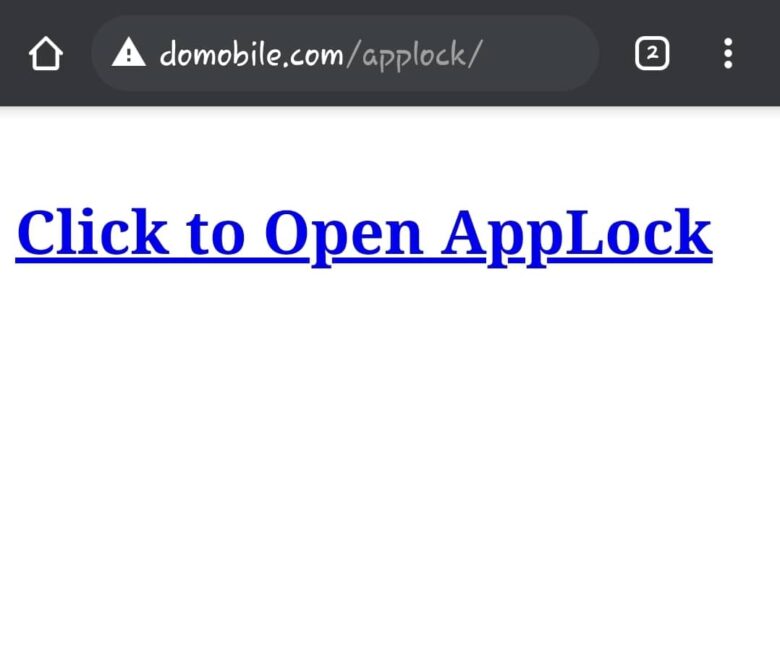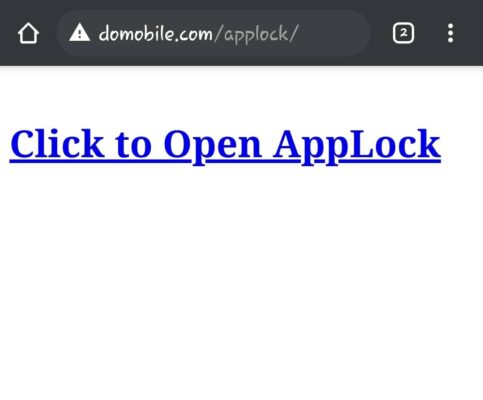 – A page like the one shown above will come up. Just click to open hidden app lock. The application will open and ask for your security password for you to gain access to it.
Alternatively, you might have activated one of the below three options in the app lock settings. Kindly locate the apps on your smartphone and tried opening them.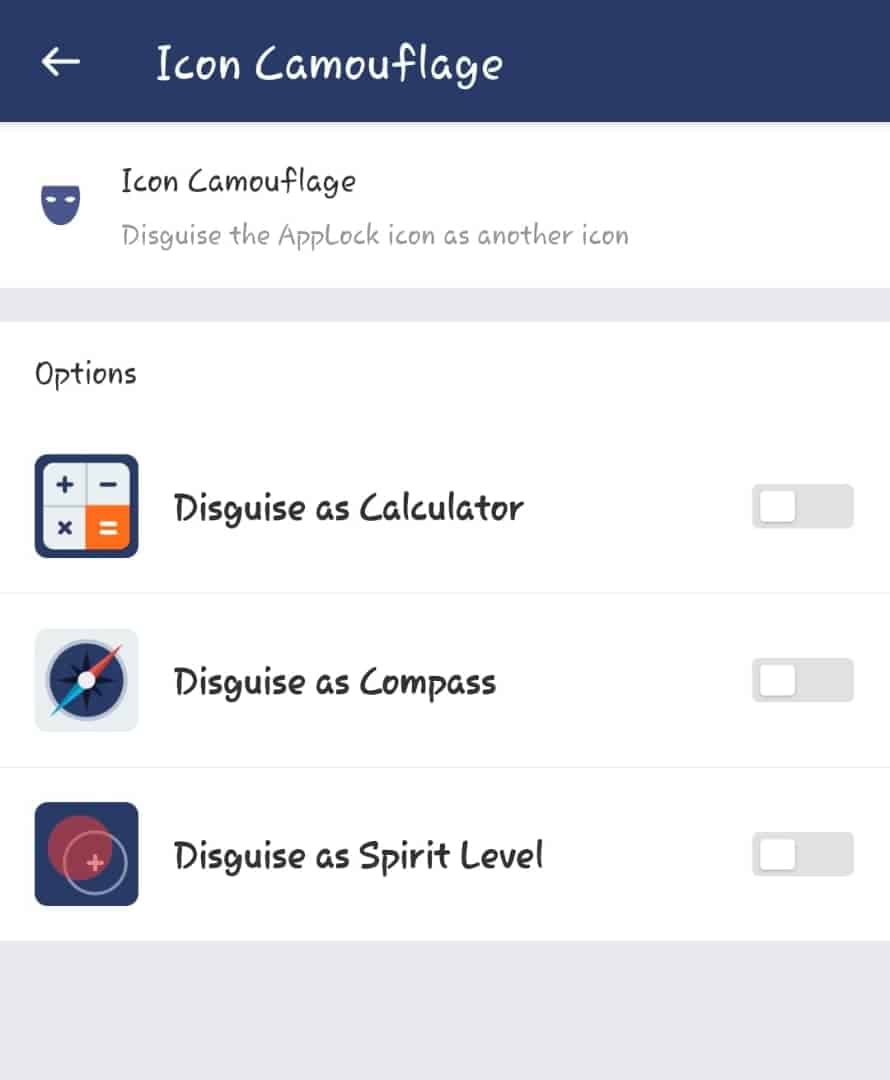 But Most Android Users complain of Applock not working on their device after they upgrade to the new version of Android OS. Some also complain of the Applock not working on their new Android smartphones. I have also experienced this problem when I upgraded my Samsung and I found a solution to it.
Though there are different problems that can cause non-working of the Applock on your smartphone below steps mostly fix it;
The solution to "Applock not Working" on Android 4.4, 5.0, 6.0 & 7.0
What I simply do was to go to my device settings —> security —> Apps with usage access and enable AppLock.
RECOMMENDED: Solutions to Android Device Not Connected with USB on Computer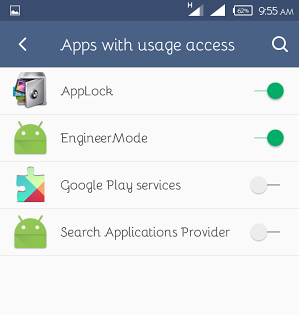 There has been an update about Applock not effectively working on the latest Android OS. If you are having any problem with Applock working on Android just go to your device settings >> Accessibility and turn on Applock under services.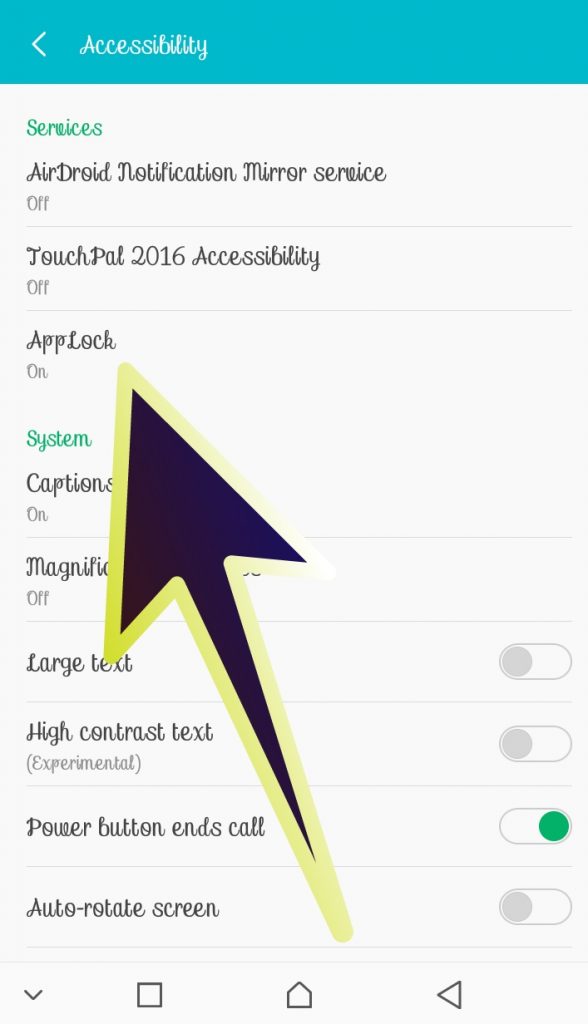 MUST-READ: Laptop vs. Smartphone vs. Tablet: Which is Worth the Money?
A friend also complains that Applock got disabled when he cleared recent Apps off. If you are also experiencing that you need to add Applock to the forbidden list of Apps to be closed. You can do this with either battery doctor or Du Battery Saver App. There are some phones that come with the System Manager App pre-installed, If you have it pre-installed then just open it and go to App settings to add Applock to the forbidden list of Apps to be disabled.
More Tips For You
– Must-Have Applications on Your Android Device
– How To Use Your Mobilephone Up To Its Full Potential
– Top 5 Latest Motorola Mobile Models You Should Checkout
– The Best Freeware for Your PC and Other Devices
– Best Browsers for Android Smartphones & Tablets
– 5 Quick Tips to Make Your Smartphone Charge Faster
The solution to "Applock not Working" on Android 8.0 Above
I recently switched to Samsung Galaxy S10 Plus and installed Applock failed to work perfectly. Here is how to solve Applock not Working on your Galaxy or Android 8.0 and higher Android OS smartphones.
– Go to Settings >> Apps and locate the menu bar at the top right. Yours might not be top right since we have different Android devices. Just choose Special Access from the menu list shown after clicking the menu.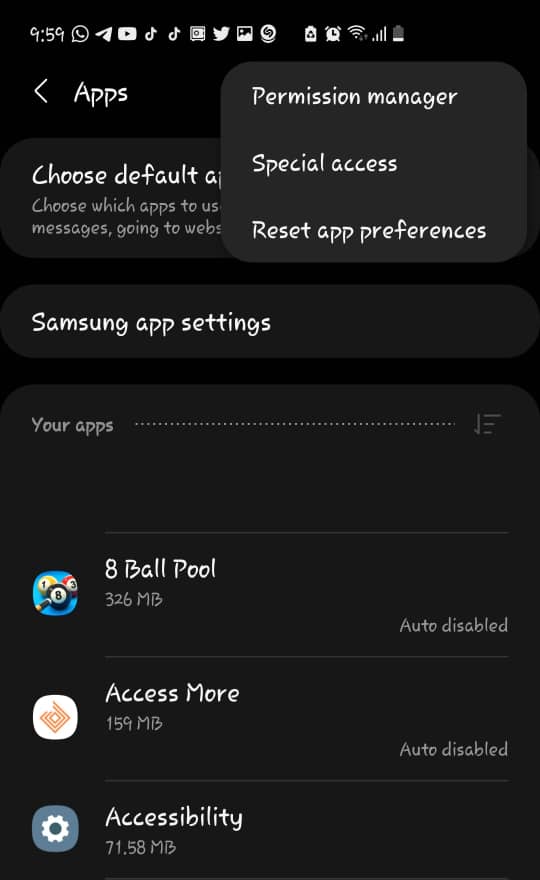 – On the Next screen choose Usage data access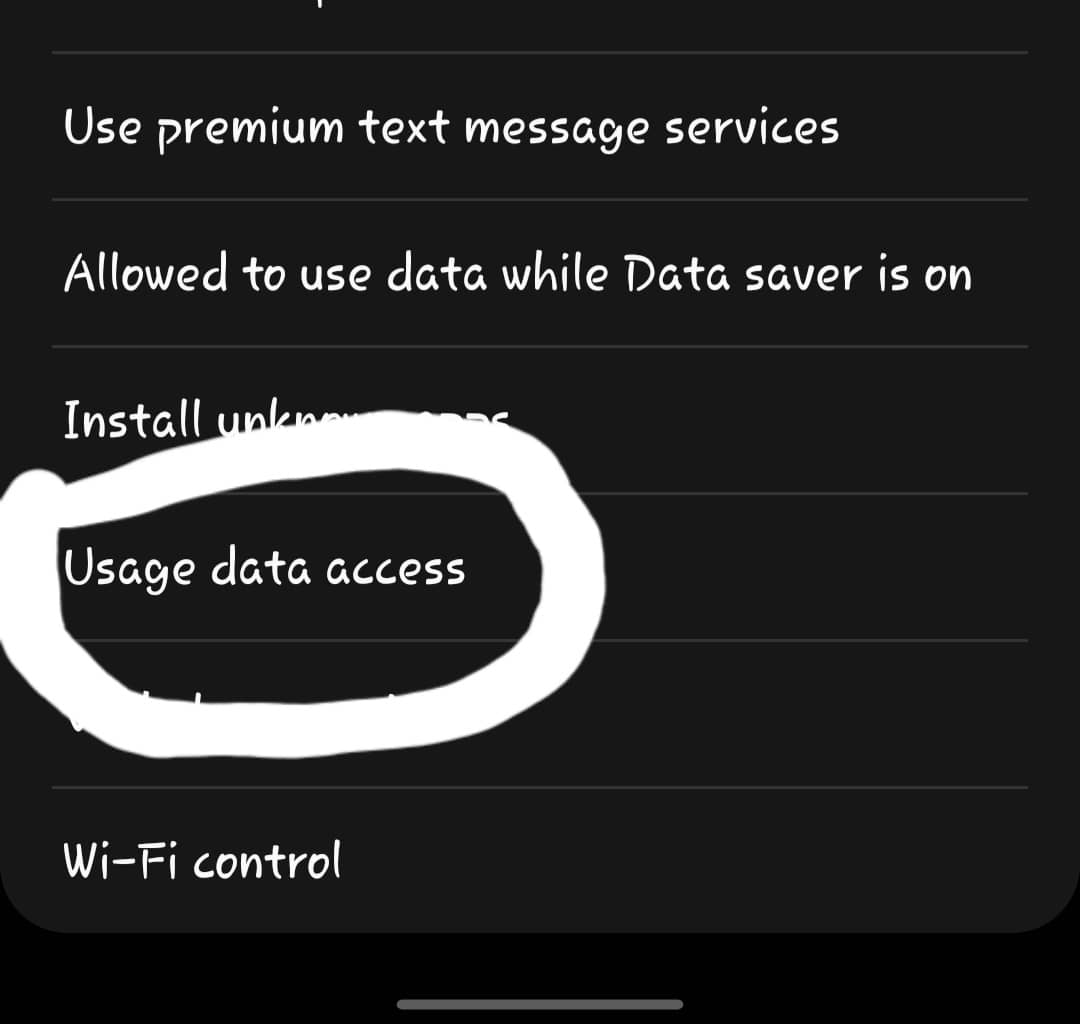 – Now confirm if Applock is allowed. If not kindly allow it for data access.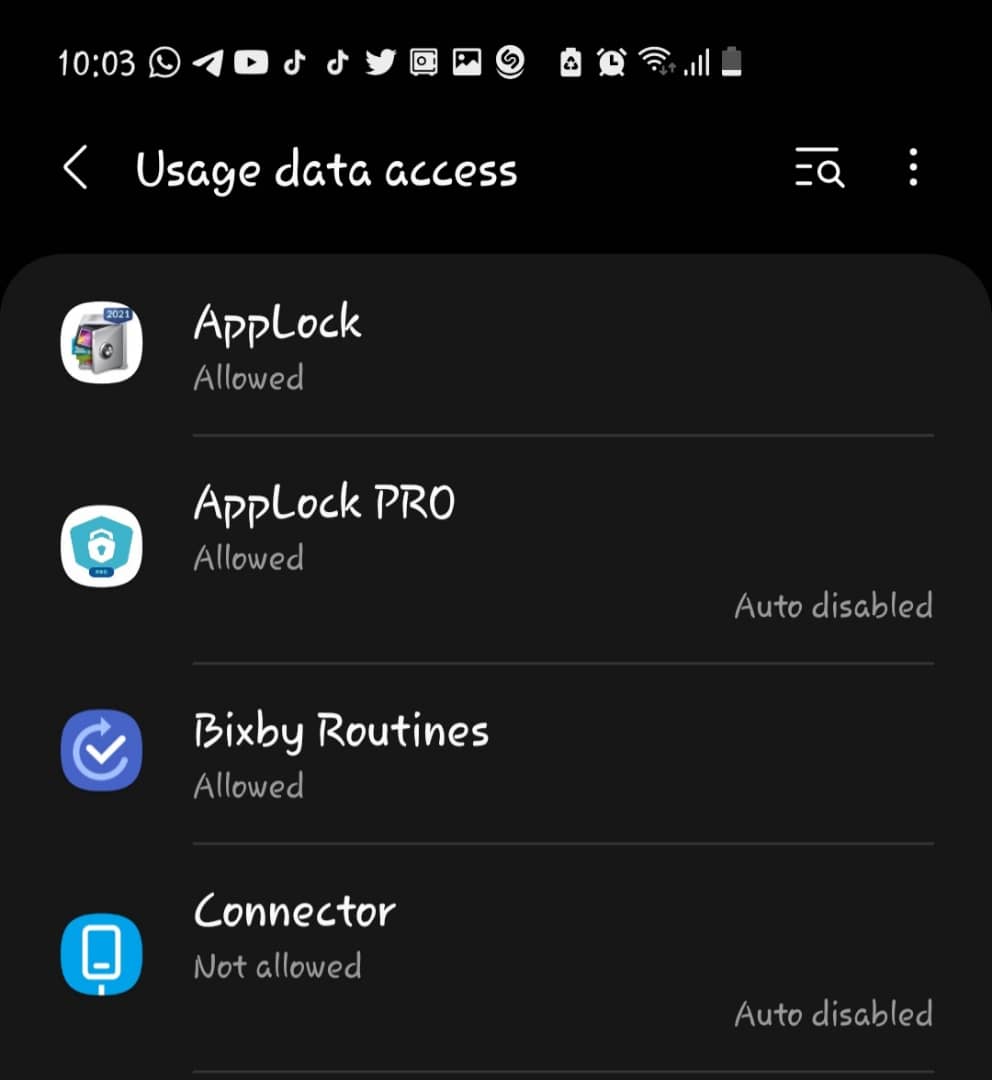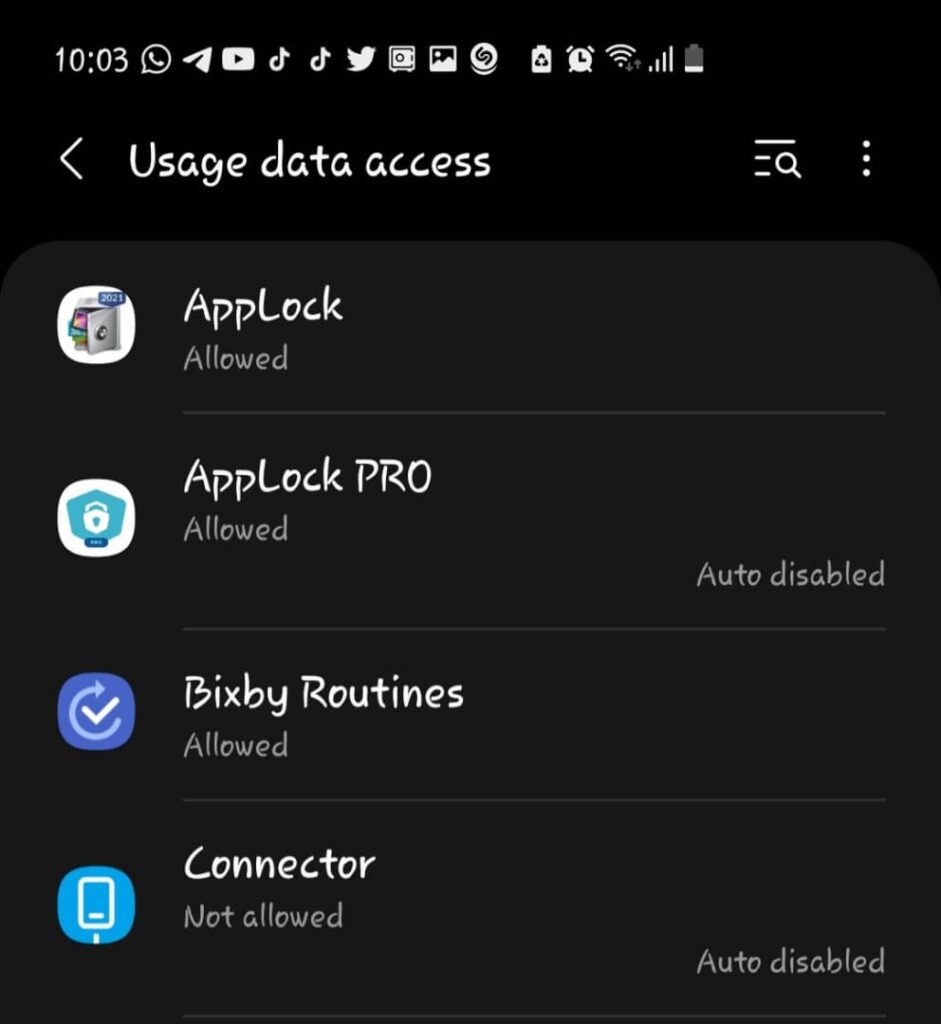 Some users complained about Settings been locked by default once the Applock is installed: The settings lock is just to secure your App from been uninstalled by anybody. But to disable it just go to the Applock. Disable settings from the list of locked apps and it should work fine now.
Are you still unable to find any solution to none functionality of Applock on your Android device? or You have any questions to ask about the app lock or security of your android phone? You can simply drop a comment below and I would reply as soon as possible. Don't forget to share the post with your loved ones.