We all like free stuff, and software in particular feels good to get without paying because there's no physical "thing" to hold once you've paid. Thankfully, there is no shortage of developers willing to put out apps and programs for free. Some are even large companies hoping to bring something great to device users.
The acquisition is frequently easy enough. Once you know what to look for, it can be as simple as visiting the app store for devices or visiting their website on a PC. From there you only have a few steps:
Download and install the app/program

Configure what settings you want

Decide whether you want premium "extras" or just the free version
There are other third party sources to get most of these programs from on PC, but it's still much safer to just visit their homepages.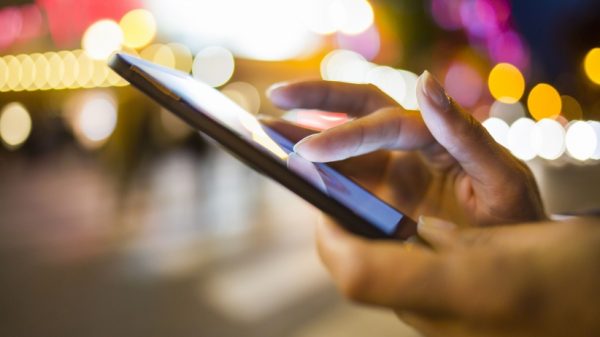 Security Software
Speaking of safety, think about security suites and anti-virus software. I see users regularly paying for said services and not receiving the protection they deserve. Little do they know that free and effective anti-malware apps exist that just about anyone can grab in a few short moments.
One such app is Avast, which is available for both your home PC and for mobile devices. Similar services are available for no charge from Panda and AVG, so long as you aren't using their services for commercial purposes. Malwarebytes is also a good choice.
Like most modern freeware services, these apps all possess "upgrade" options to buy into other extended protection services. They aren't generally worth it unless you're in need of some serious security (businesses take note). Even if that's the case, private users are better off paying for a Virtual Private Network than for "more coverage."
LastPass is another underutilized free app you can use to improve everyday security. Having all of your stored passwords encrypted allows you to use one secure master password instead of having to memorize dozens of different passwords for each service you access. It also beats having "always logged in" type services enabled, which are a security nightmare.
The Mozilla "Trifecta"
For PC users, there's no better combination for safe, ad-free browsing than using Mozilla Firefox with a couple of select add-ons. Besides Mozilla being free and open source, it has access to the fantastic services of NoScript and Adblock. Individually they're nothing too special, but together they're a force to be reckoned with.
Adblock works by blocking ads from websites, but it also allows you to whitelist websites you want to support and to enable ads selectively as necessary to make pages function better. You can also visit Adblock's page to pick up "subscriptions," which are essentially lists of black and white listed pages other users put together to make things easier for you.
NoScript works by disabling JavaScript functions. While that may be inconvenient at times, you can selectively enable and disable sources from running their scripts. This allows you to bypass many annoying ads and screens. It also protects you from malicious scripts by never running them in the first place. Take note that while NoScript is an excellent service, your PC will no longer be very usable by anyone else unfamiliar with it.
By far the best part of it all is being able to watch YouTube without ever seeing an ad. That might just save me an hour each week.
SwiftKey Keyboard
As keyboard apps go, SwiftKey is my favorite and arguably the best. Not only does it make touch keyboards more attractive and customizable, but it also makes them easier to use. The predictive text is shockingly good, sometimes anticipating nearly an entire message. As with any good keyboard app, it makes use of the Swype feature if that's your preferred method of typing.
WinRAR
WinRAR is an absolute must-have free program. It is almost essential for dealing with compressed files, and it has a free license that never expires. After thirty days or so, it always asks if you'd like to purchase the software, but it continues to work indefinitely even if you say no. One wonders at times how WinRAR ever makes any real money, but we love them anyway.
VLC Media Player
For those of us that aren't streaming everything, having a good media player on our PC is critical. The default programs aren't very good and have very little in the way of customization. VLC, on the other hand, supports nearly all media files and is highly versatile.
Anything not natively supported can be run with the right codec pack. Volume comes with a much higher maximum setting than you'll typically find and subtitle support is some of the best you can get if you're watching foreign material.
VLC has been around for a long time, but the company recently updated it with more modern features. These include support for podcasts, streaming and other free television sources.
MiniTool Power Data Recovery Free Edition
Besides being a mouthful, MiniTool is a great piece of software to have at your command. It takes advantage of how files are "deleted" on PCs and helps you recover lost files. Ordinarily, a deleted file is simply invisible, waiting to be overwritten by new files. With services such as MiniTool, you can view deleted files and restore them as long as they haven't already been overwritten.
As you can imagine, there are tons of other great free apps available for different platforms. Do you have a favorite that's not on the list? Share it with us in the comments.