As time goes by you will notice that your Mac starts to slow down gradually. While this is perfectly normal, in many cases it is also reversible and there are a number of ways in which you could speed your Mac right back up again.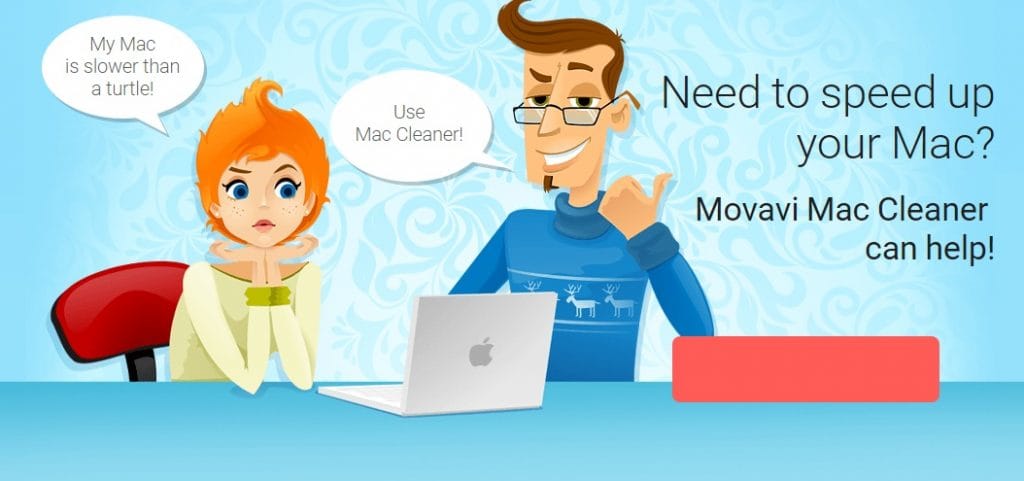 If you want to try to increase the speed of your Mac, here's a few things that you should do:
If your Mac's hard drive has too much junk and unnecessary files on it then that could be slowing down your Mac. To fix this you need to clean them up periodically – and Movavi Mac Cleaner will let you do so easily. As soon as you launch it the app will automatically scan and detect any junk on your hard drive then let you delete it all with a single click.
Remove startup items that aren't needed
By default your Mac will launch certain items every time it starts up – and these can consume system resources and slow it down. While it is possible to remove startup items manually, Movavi Mac Cleaner will give you a far easier way to do so by simply using its 'Startup Optimization' feature and disabling any items that you don't need.
Clear items from your desktop
Having a clean desktop can help boost your Mac's speed – so clear any items that are on it and also remove unnecessary icons from the dock. If you want to keep the files that are on your desktop rather than deleting them you could move them into a folder located elsewhere instead.
Uninstall unnecessary apps
Odds are you have some apps on your Mac that you don't use at all, and are just sitting on your hard drive and eating into its space while affecting your Mac's speed. It would be best to remove any unnecessary apps, and Movavi Mac Cleaner's 'Uninstaller' will let you do so while ensuring no leftover files remain. It can also detect leftovers from apps that were uninstalled in the past and remove them too.
Every time an update for OS X is available, you should install it on your Mac. Each update comes with various fixes and performance improvements, so installing it on your Mac will ensure that it is operating optimally while also increasing its overall security.
For older Mac, it is likely that a lack of RAM is partially causing it to slow down. Unfortunately, if this is the case then your only real option in the long term is to add more RAM. If you know how to do so – great, otherwise be sure to ask an expert as you will need to make sure you have the right type of RAM and also open up your Mac to install it.
All of these steps should help you to increase the speed of your Mac, and if you want more details you can head over to https://www.movavi.com/support/how-to/mac/how-to-speed-up-mac.html. As you can see Movavi Mac Cleaner will help you to speed up your Mac in several different ways, including by cleaning out junk, uninstalling apps, and removing unwanted startup items.
On top of that, the built-in antivirus and firewall in Movavi Mac Cleaner will protect your Mac from viruses and malware that could slow it down further. All in all, if you're interested in making sure that your Mac is operating optimally then having it up your sleeve is certainly going to prove worthwhile as it will be an invaluable tool to optimize your Mac's performance and boost its speed.