Who is a Blogger? A Blogger is a person that is Blogging while Blogging includes skills like Search Engine Optimization, Social Media Marketing, Writing, Editing and Publishing Posts, Designing and maintaining a Website. Mostly, Bloggers publish their posts using a Computer but this computer cannot be carried from place to place and can even develop a fault at any time. When it develops a fault then the mobile phone should be able to replace it for some while it would be repaired. This is why I have put together some top blogging apps for you.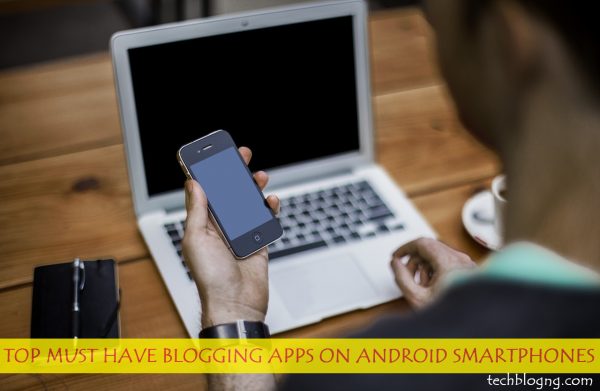 Below are more topics you would like to Read About:
·How to Add Your Website URL to Google for more Traffic
·How to Add Featured Images to WordPress Posts
·The Best & Cheap Web Hosting Companies You Can Trust
·SEO Tips to Beat Your Competition in Local Search
Blogging is also easier on mobile phones like that of computers but it can be done by making use of some applications. Below are the names, importance and download links of the applications you as a Blogger should have to successfully blog on your Android/Tablet Smartphones.
Top Must-Have Blogging Apps on Your Android Devices
1. WordPress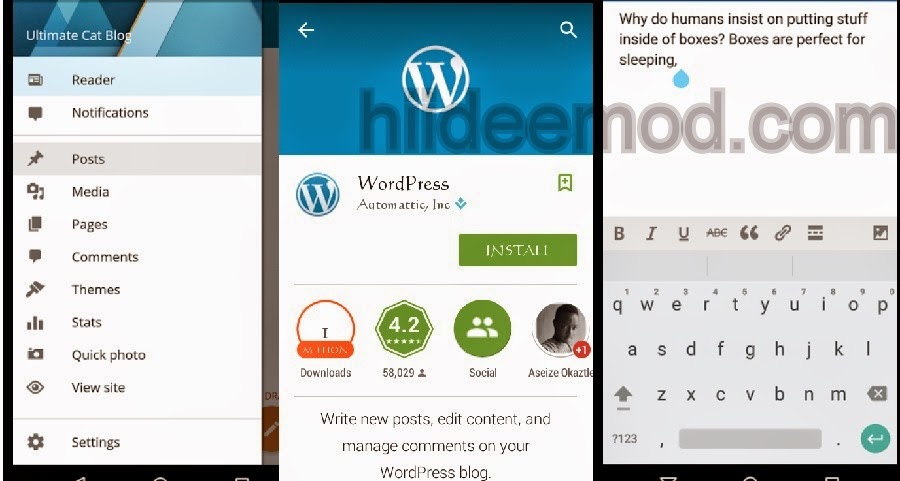 DOWNLOAD WORDPRESS APP
WordPress is one of the blogging platforms which is popularly known and mostly used by Bloggers. An App named WordPress is designed for Android users using the WordPress platform to blog. The WordPress App makes it easy to create and consume content. It makes it easy to write, edit and publish posts to WordPress sites. It also allows checking of blog stats i.e. visitors visiting the site. Am also happy to inform you that the App supports both wordpress.com (i.e. blogs registered on wordpress.com) and self-hosted WP Blog ( a platform blog hosted on another server but making use of WordPress Script). What are you waiting for download the App now and you would find blogging fun.
2. Blogger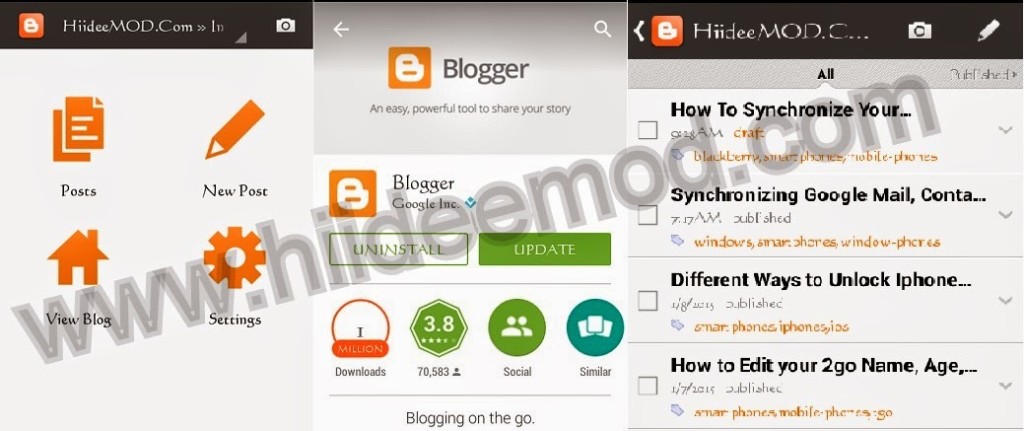 Blogger is one of the platforms which is popularly known and mostly used by Bloggers. It is hosted by Google and people having a Google Account have access to sign-up on Blogger to own a Blogger blog. Due to the popularity of the Blogger platform, Google created an App (Blogger App) to be used on Android devices (most used smartphone by over 80% of people around the world) to make blogging easier on Android smartphones. With this Blogger App for Android you can:
·Compose a post that can be saved as a draft or publish it directly on your Android Device
·As well edit your existing posts and view lists of your posts
·Embed an image from the gallery or take the picture directly from the app
·Adding labels and Location is not left out.
3. Google Docs / Notebook
DOWNLOAD GOOGLE DOCS
Google Docs is an app just for creating and editing documents on Android phones or tablet. With the app, you can open any document shared with you or the existing one you have on your phone. You can as well open, edit and save Word Documents. I love the application just because I saved documents there like draft posts and it also automatically backup while typing and no work would be lost in case anything happens to the Android device. The notebook can also be used to take note of urgent information.
4. Adobe Reader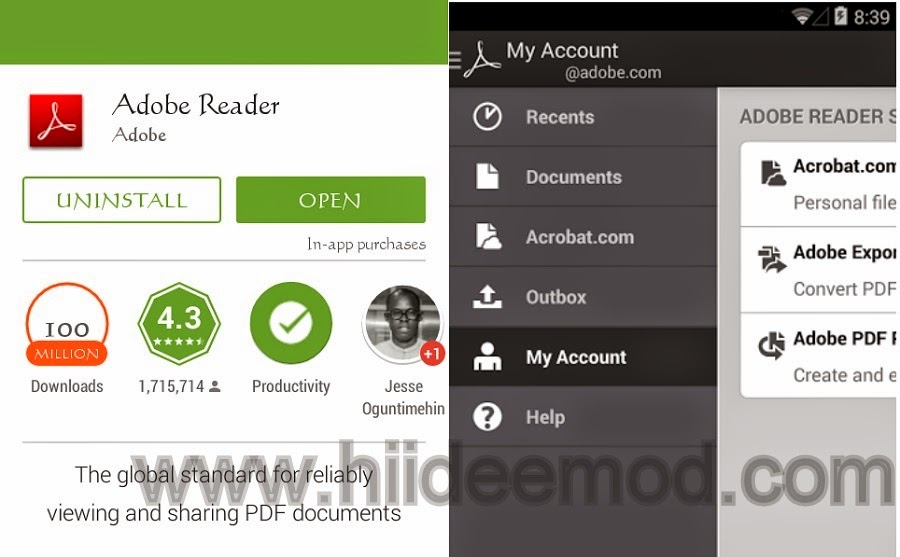 DOWNLOAD ADOBE READER
Adobe Reader is just for opening PDFs from emails, the web or any app that requires it. It is useful for bloggers to view PDF documents received.
5. Photo Editor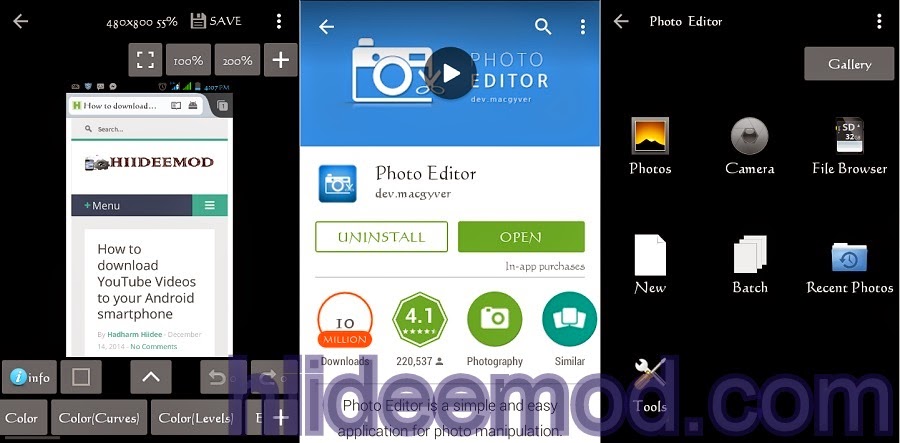 DOWNLOAD PHOTO EDITOR
This is also one of the good blogging apps. This is a great application for editing images you want to attach to your blog posts. It has many features like drawing mode, adding text (i.e. transparent website name on images), easy rotation, crop and resize feature, edit with the touch and pinch to zoom interface. This app is really great and very useful for a blogger who knows the importance and understands the features.
6. Dictionary.Com or any other Dictionary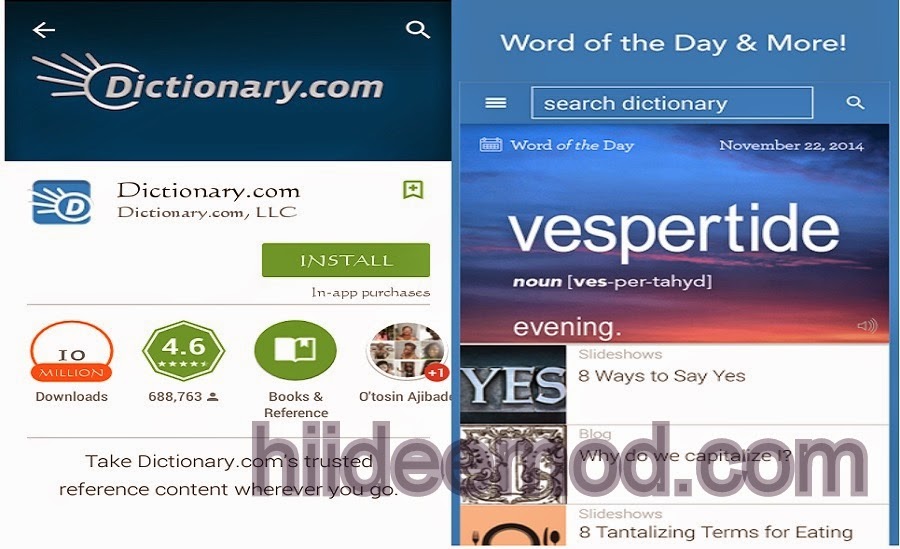 DOWNLOAD DICTIONARY.COM
This is just for checking the spelling of words and the meaning of words needed when writing a blog post as it has a suggestion feature to auto-correct spelling for you.
7. Tumbler
A Tumblr blog, or microblog, is more popular among bloggers than a full-blown blog. A short paragraph containing a quotation, a video or a photo will be easier to submit. You can submit material, schedule posts, view and reply to messages using this software designed for Tumblr bloggers. You can manage several Tumblr blogs with this app. Tumblr blogs of contacts in your address book will also be displayed, so you may begin following them.
8. Google Drive
Bloggers can save all types of documents, including Word documents, Excel spreadsheets, photos, audio, and video, in the Google Cloud Drive. Google cloud drive is free to use. It is used for simply saving photos. The app will also sync the photos across numerous devices that are linked to your Google Account. Bloggers can access their files from anywhere once they've synchronized their data. A blog article that is half-finished on your laptop can be continued on your phone while you're commuting.
9. Flip Board
Flipboard's Android app is fun. Facebook, Twitter, and Google Reader feeds can be viewed in a stunning flipping style. In addition, it consolidates and curates significant news pieces for individuals who are too busy to read everything. It will provide you with fresh ideas for your next blog post as a blogger to use this app and browse through interesting news articles each day.
10. Facebook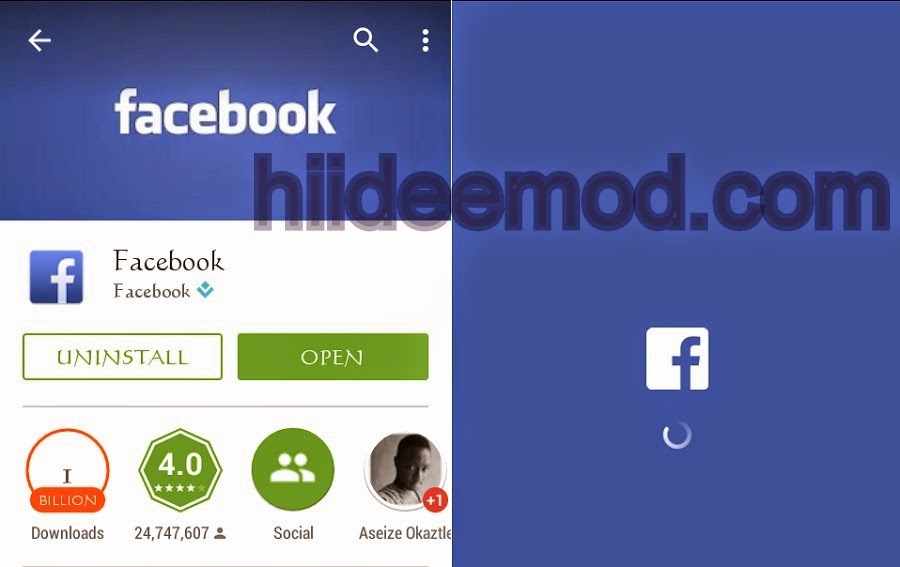 DOWNLOAD FACEBOOK
Some people said Facebook should not be one of the blogging apps but that is a capital NO. After you have published your blog posts. Next thing is to send your post to your social networks which Facebook is one of them. The Android Facebook App is easy to use and you would enjoy sharing your blog post shared to your favourite readers.
11. Twitter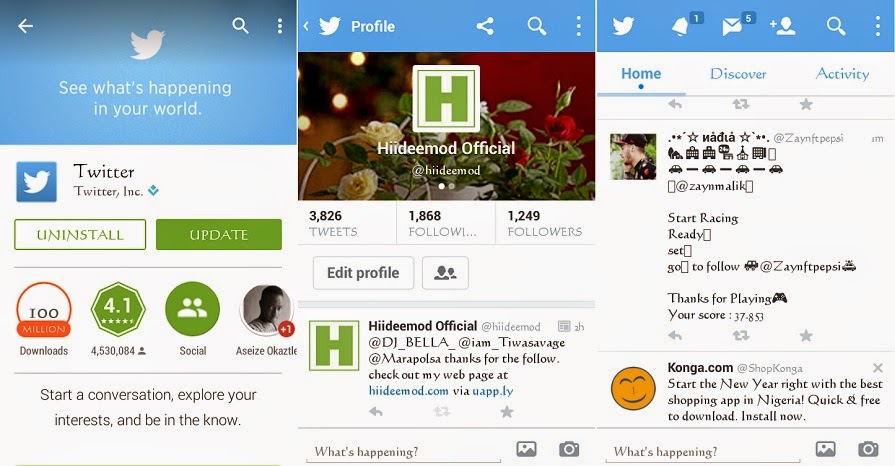 DOWNLOAD TWITTER
Twitter is a social network where you connect with people, express yourself and discover more about all the things you love. If probably you have gathered followers interested in the niche of your blogging then it would be great for you to tweet your blog posts to them probably to increase your website traffic. Also, some tweets would be of importance to you to create a new blog post and you would be updated.
12. Pinterest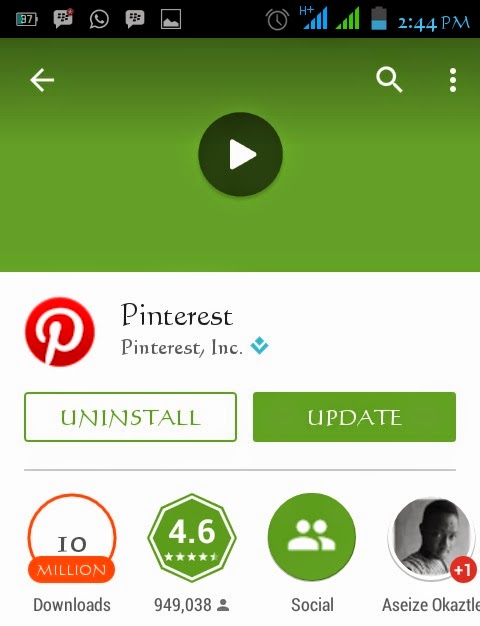 DOWNLOAD PINTEREST
It is also a useful app to pin your posts to your Pinterest followers.
13. LinkedIn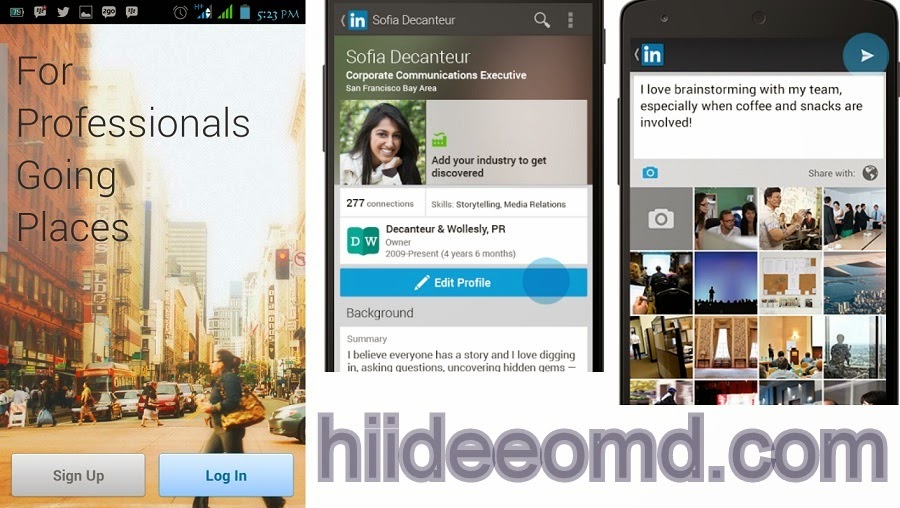 DOWNLOAD LINKEDIN
Are you a LinkedIn user? Install LinkedIn now to easily build your personal brand and share your blog posts to your LinkedIn connections. With this application, you can be connected with professional networks of huge members around the world. Reading of latest news from your connections is also not left out. Once you updated you profile you can get jobs on LinkedIn but you would follow companies you're interested in. Keep contributing to LinkedIn groups you joined and you would gain new visitors from there.
14. Instagram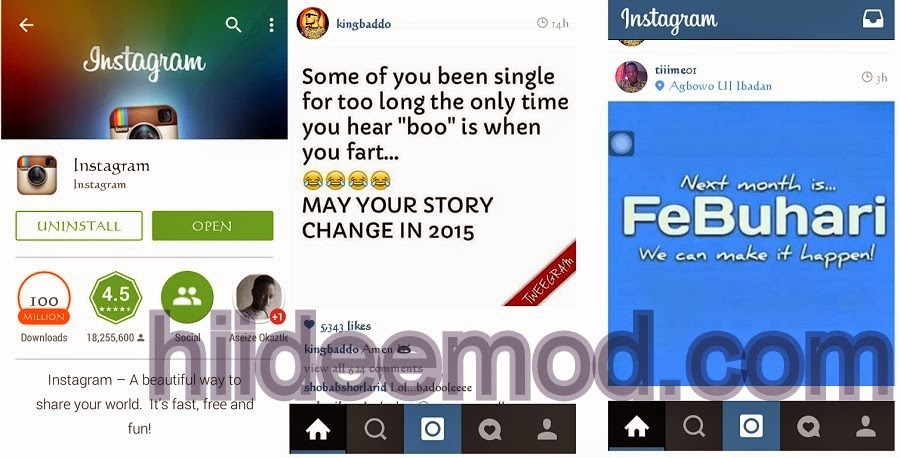 DOWNLOAD INSTAGRAM
This is a great blogging app to access your Instagram account and share photos and videos with friends and followers in a photo feed or send posts directly to your friends. You get followers when you shared the types of photos they like and you would see comments. This is most common and useful for entertainment and news Bloggers.
15. Google Analytics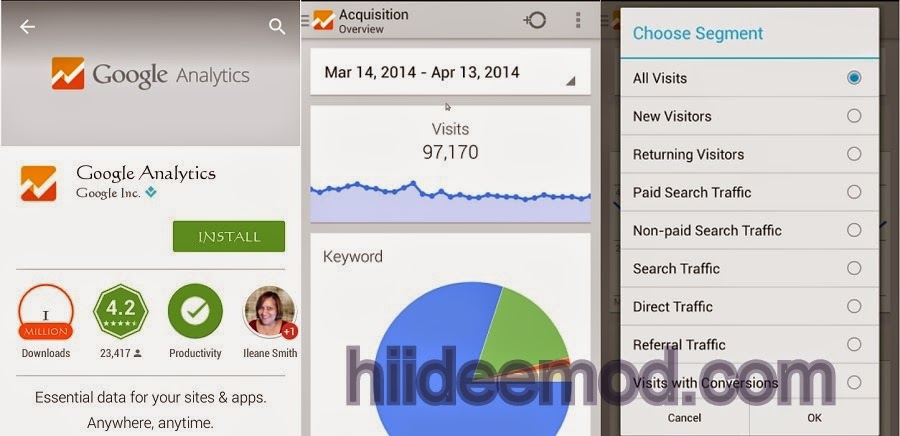 DOWNLOAD GOOGLE ANALYTICS
Have you connected your Blog to your Google Analytics Account? The Google Analytics App is one of the essential blogging apps that would show your website analytics data anytime and anywhere you are. So you would know who visits your sites, Most search keywords and pages your visitors view your blog. You can also check your traffic sources and understand your audience using this app. All these features make it one of the essential blogging apps.
16. Google Chrome / Firefox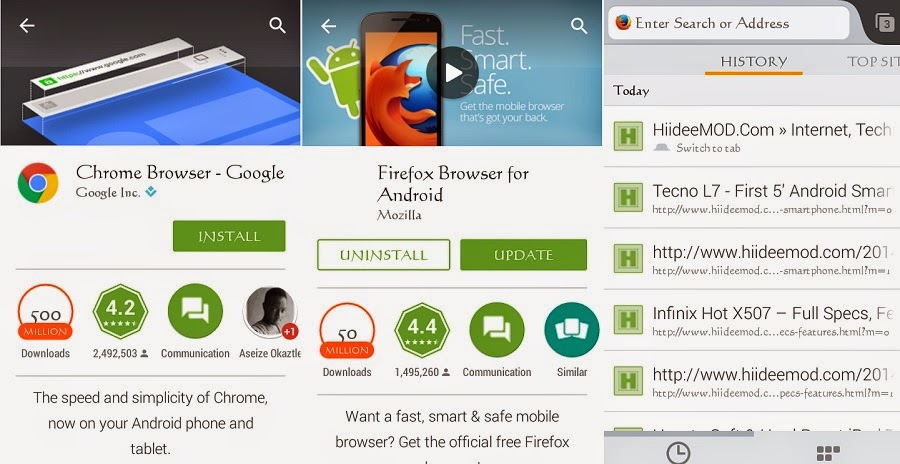 DOWNLOAD CROME | DOWNLOAD FIREFOX
These are great browsers for your Android smartphones, they allow you to browse fast and search the web at blazing speeds. Google chrome has the Voice Search feature and can translate web pages making it easy to read in any language you like. The browsers also save data.
Are you a Blogger and there is a useful Application you have not mentioned above. Don't hesitate to share it using the comment section below.
Share this with other fellow bloggers.