When Apple let us in on the first looks into the next generation of iPhones, we didn't expect anything less than awesome. The company has been building up the iPhone X for a while now, in celebration of the 10 years since its first appearance in our lives. The iPhone 8 is no joke either, with upgrades to some of the biggest complaints with Apple phones, including the camera. The iPhone X edition is raising the bar when it comes to smartphones. It's many features include a fully glass-encased body and an impressive 5.8-inch borderless display using Retina Full HD True Tone technology. One of its biggest software will include the facial recognition technology that Apple promises is the future of the otherwise stagnant tech of smartphones.
unlock iphone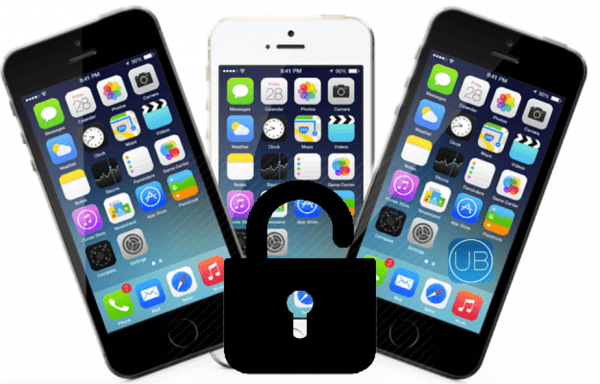 All of these extras come at a steep price, of course, with the cheapest iPhone X available for $999 at retail price. It no longer comes as a shock, however, since many Apple phones are already being sold close to that price point. Even so, it doesn't take away the fact that most people can't afford to fork out that much for a phone. This is when unlocking comes in handy, making iPhones not only more affordable but also more available.
Why are iPhones locked?
Most phones that are purchased through a carrier are tied to the particular carrier network. This prevents users from switching SIM cards so easily, possibly to utilize cheaper phone usage plans. This also prevents users from easily switching to a different network while still under contract with another.
Locked iPhones only work with the network it is tied to, so it can get pretty expensive if you were to travel abroad. All US carriers charge ridiculous amounts of money for any subscriber to use their iPhone outside of the country. iPhones may also be particularly locked by your carrier for this very reason; this will allow their companies to capitalize on the travel industry, making sure that their subscribers pay the extra in order to use their phones at other places. Of course, there are always loopholes into this, and unlocking your iPhone is one of them.
Reasons to unlock your iPhone
There are many reasons why you should unlock your iPhone, whether you are looking to travel or not. Unlocking iPhones is definitely not a new idea, and people have been doing it for many years to save money and to increase their phones' utilization. Here are the reasons why unlocking your iPhone can be beneficial:
1. You can use international or any other SIM cards when traveling in order to avoid roaming charges and save yourself tons of money on your bill.
unlock iphone
2. You can also just switch SIM cards between any other GSM carriers to avail of better data or talk plans. Again, it's all about saving your self some money.
3. An unlocked iPhone costs up to 300% more than one that is tied to a network. Many people are unable to procure contracts with the big name carriers and are therefore unable to use iPhones. Purchasing an unlocked iPhone solves this problem. If you're in the resell business, you can easily make yourself some profit just by unlocking iPhones.
The best way to unlock an iPhone
Since the inception of the idea of unlocking, many providers have come up with their own process to unlock IMEI. However, we recommend that you use only the most reliable website to do your iPhone unlocking. Many people have used iphoneIMEI.net and have found it to be the best in the bunch. iPhoneIMEI.net has literally unlocked millions of carrier-locked iPhones out there, and their process have proven to be the most effective in the industry.
How to unlock your iPhone
1. First you'll have to check the compatibility of your phone. iPhoneIMEI's website provides a list of US carriers they work with. All you'll have to do is choose from their list, and you're ready for the next step.
unlock iphone
2. Next is to just pay the fees. Unlocking prices will depend on the carrier you're signed up with. You can check specific prices on any website you choose to unlock with before you proceed with unlocking your iPhone.
3. The rest is taken care of by the website. If you encounter any issues, you can contact their customer service department directly. Feedback from emails usually only takes less than one hour, so you're guaranteed fast and reliable service. Using unlocking websites is easy and can be done at the comfort of your own home. Unlocking an iPhone has never been easier than this.
unlock iphone