Few brands can match up to HP's lineup of business-class laptops and the ones that actually do, are sort of limited in one way or the other. Whether you're seeking a capable workstation or lightweight travel device to keep tabs on your business while on the move, you can always rely on the leading brand to keep your IT needs covered. The best part, though, HP offers a wide range of business-class laptops falling under the popular ProBook, Elite and ZBook models. If you are in the market for a durable laptop with extra security features to keep your IT department productive, here are some of the options you want to consider.
Reviewing the Best HP Business Laptops
HP laptops are quite popular with businesses and this can be attributed to their highly customizable nature or perhaps, their affordable price tag. The bottom line is, business-oriented laptops differ greatly from, say, studying devices. Here are the top options you want to consider in your quest for finding the best device for your business. Enjoy!
HP Spectre x360 BUY NOW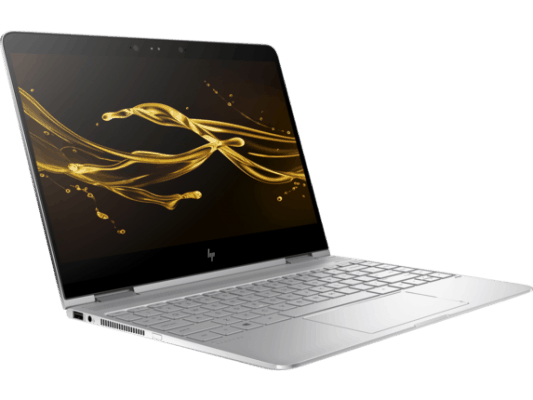 The x360 might just be the brand's most valued gem and it's not that hard to see why. By just looking at it, you can tell that it is something special. On the surface, this device is quite easy on the eye thanks to superior craftsmanship defined by an ultra-thin chassis that's lighter and smaller than conventional models. However, don't let the thin frame fool you into underestimating its capabilities.
When it comes to the specs, the x360 is a monster. It features glossy HD displays, full seventh-generation Core i performance, and a whopping 10 hours of battery life. Oh, did I mention that it can function both as a tablet and laptop? As if that's not enough, this beastly hybrid only weighs in at 2.8 pounds. Unlike most two-in-one devices, the HP Spectre x360 actually comes with an Active pen at no extra cost to sweeten the deal for you.
At $1050, this device seems more of a bargain than a luxury. You get the Windows 10 Home OS right from the box with an option of upgrading to Windows 10 Pro at only $70 extra. In a nutshell, this is one of the best business-oriented laptops on the market and if ROI (return on investment) ranks high on your list of priorities, there's virtually no better place to look. The fact that it allows you to upgrade everything right from the CPU to the ports just serves as a plus for your IT department.
HP EliteBook x360 G2 BUY NOW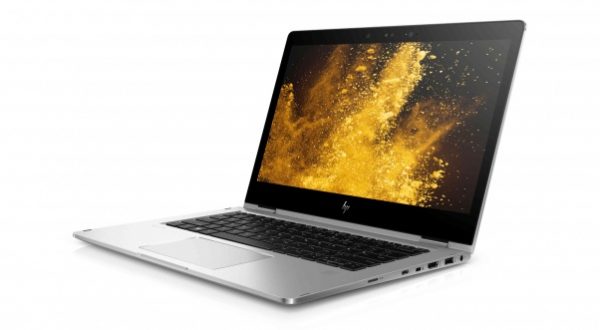 Similar to the device listed above, the G2 is a two-in-one beast that can be used both as a tablet or laptop depending on your preference. For the non-geeks wondering about the common 360 tags, it refers to the flexible 360-degree hinges that can be folded for use as a tablet – now you know.
The G2 packs all the premium features you can expect from a laptop of its calibre – two USB 3.0 ports, a touch screen complete with an inclusive stylus, smart card reader, headphone jack, Thunderbolt 3, microSD card slot, HDMI output, and Kensington lock slot just to name a few. As a business-oriented device, the G2 simply works at making life easier. For instance, it boasts a dedicated keyboard key that allows you to answer and end Skype business calls. Moreover, you get a separate key serving as a shortcut to your Outlook schedule.
At $1240, it is certainly not the cheapest solution out there, but what else would you ask from a sleek monster designed with one of the longest battery life in the niche? Overall, the G2 is your safest bet if you are in the market for a performance-oriented device that you can use even while on the move.
HP ZBook Studio G4 BUY NOW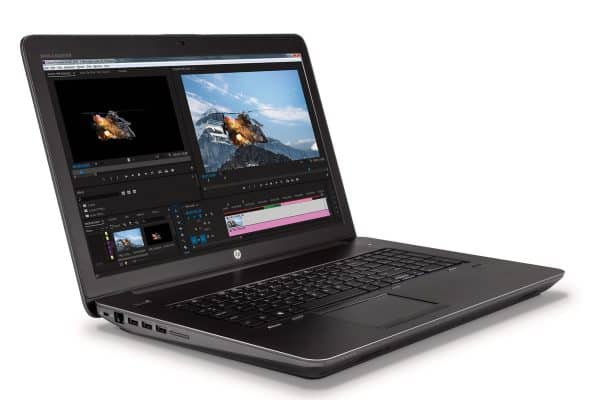 The ZBook Studio G4 stands out not only because it is the first actual laptop on our review, but also for being the most powerful device we've reviewed thus far. Besides, it is a Workstation laptop designed for, well, use at the workplace. While most HP workstation laptops aren't usually the best travel companions due to their heavy chassis and unimpressive battery life, they are the most powerful and hence, ideal for businesses.
The HP ZBook G4 is certainly no exception, but it features a handful of essential features you may find helpful as an IT specialist. It boasts impeccable graphics, powerful processing, and sleek aesthetics – all at a great price. Just in case you are wondering about the specs, how about the fact that you get a robust 15.6-inch display enhanced by Nvidia Quadro M1200 graphics, a vibrant Intel Xeon processor, 32GB of RAM and a comfy keyboard for those putting in extra hours? Additional features include two Thunderbolt 3 ports, HDMI output, and two USB 3.0 ports.
In a nutshell, the G4 is a great option for those in search of a powerful device for use strictly at the workplace. It certainly justifies its position among the best laptops for businesses considering you only have to part with $1354 to own one of these.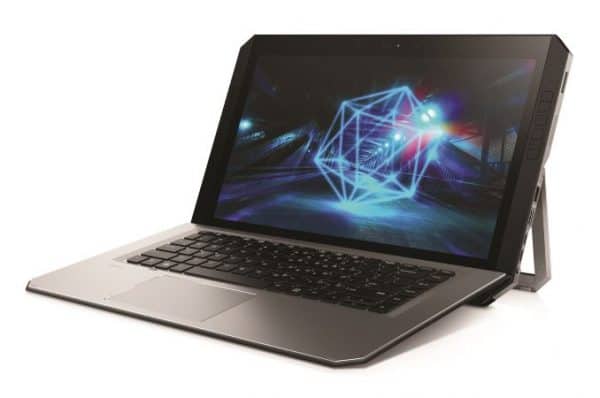 HP has a knack for consistently manufacturing some of the best products in the niche and the ZBook x2 is certainly no exception. If you are looking for a sleek device that strikes the perfect balance of style with functionality, this is what you've been looking for.
At just under $1750, this is certainly not the cheapest option around, but you should get more than your money's worth when it's all said and done. The detachable device sports a fancy 14-inch, 4K Matte display complete with a thoughtful Wacom stylus intended for creatives. The specs are equally impressive considering you get 2TB of storage that should more than enough for your business, 8th Gen quad-core processors, 32GB RAM and an Nvidia Quadro GPU to ice the cake
In short, it packs more than enough power to handle all your video applications, photo editing, and gaming – if you have to. At slightly over 4 pounds, it is not the lightest portable HP laptop around, but if you are searching for a do-it-all monster that you can use while on the move, there's no better option than the ZBook x2. All in all, this is one of the best HP laptops, period.
How to Choose the Best HP Laptop for Your Business
Unless you are a geek, finding the perfect HP business laptops to serve all your IT department's needs can be sort of overwhelming. Here are some of the features and specs to look out for when shopping for an HP business-oriented laptop.
Portability
While the portability of a device can be a deal-breaker for some, it is totally a non-issue for others. If you travel regularly and have to keep tabs on your business while at it, sacrificing some screen size and keyboard size for a lighter device would certainly be in your best interest.
Hybrid vs. Conventional Laptops
For those in the dark, hybrid laptops – also referred to as convertible laptops – are basically laptops that double up as tablets. With some, you can completely detach the screen from the keyboard while others have 360-degree hinges that allow you to fold the keyboard inside out for use as a tablet. This is a paramount feature to consider when shopping for a business laptop. In most cases, the conventional laptops are usually more powerful and durable, while the hybrids are sleek and light – your choice.
Memory and storage
While in search of good HP business laptops, the memory and storage of a device should rank high on your list of priorities and for a good reason. In regards to memory, you want something you can rely on meaning a laptop with 2GB of RAM won't suffice. Instead, go for HP laptops with more than 8GB of RAM or something, well, more like some of the products above boasting 32GB of RAM.
As far as the storage goes, it actually depends on what you intend on doing. For instance, businesses that do a lot of video editing should go for devices with tons of HDD capacity ranging in TB's. On the flip side, small businesses with nothing but basic files and documents to store should be just fine with HP laptops featuring mid-range capacities of 256 to 500GB.
Battery life
Another major spec to consider in your quest for finding the perfect device to complement your business needs is the battery life. Similar to portability, the battery life of a laptop can be a deal-breaker for some and a non-issue for others. For business travellers, laptops boasting more than 10 hours of battery life can serve as an ideal.
The long and short of it is, HP has more than enough laptops to serve your business interests. The listed products above feature some of the most exclusive specs intended at pleasing IT departments and businessmen alike. As you may have gathered, there is something for everyone from beastly workstations to light hybrid devices suited for travellers. In a nutshell, you could do a lot worse with products other than the above.