Looking for a free and safe way to download and activate Microsoft Office 2016 for lifetime? Tired of searching for product keys online? Look no further!
» This guide will show how to download, install, and activate Microsoft Office 2016 without a product key or crack using the Command Prompt (CMD) in a simple step-by-step method.
» If you have already installed MS Office 2016 on your PC, you can jump to the section on how to activate Microsoft Office 2016 for Free.
What is Microsoft Office 2016?
Microsoft Office 2016 is a set of computer applications that includes Microsoft Word, Microsoft Excel, Microsoft PowerPoint, and Microsoft Outlook. It is released by Microsoft Corporation on 22 September 2015 for Windows and 9 July 2015 for macOS. Office 16 comes under the Microsoft Office productivity suite. Microsoft Office suite lineup is considered to be the best application software for PC which is popular for completing word-processing tasks in MS Word, presentation slides in MS PowerPoint, and spreadsheet management using MS Excel. It offers different operations including the ability to create, open, save, edit, manage, etc. simply by using all Microsoft Office applications.
Microsoft Office 2016 is one of the most widely used and accepted applications in the world. This is due to its reliability and ease of use. Additionally, MS Office comes with support for various languages.
Microsoft Office 2016 is the latest version of Microsoft Office. It is a successor to Microsoft Office 2013 and the predecessor of Microsoft Office 2019. Microsoft Corporation is an American multinational technology giant which is one of the Big Five IT companies alongside Google, Amazon, Apple, and Meta. Microsoft Windows and Microsoft Office lineup are the flagship products of the company in the early days which contribute huge success and popularity of the business and its services across the world.
Application Software(s) in MS Office 2016:
MS Word
MS Excel
MS PowerPoint
MS Publisher
MS Access
MS Outlook
OneNote
Different Editions of Microsoft Office 2016 Available:
Microsoft Office Professional 2016
Microsoft Office Standard 2016
Microsoft Office Home And Student 2016
Microsoft Office Professional Plus 2016
Microsoft Office Home And Business
How to Download Microsoft Office 2016 for FREE
It is easy to download any edition of Microsoft Office 2016 directly from Microsoft website or servers for free. All you need to do is follow the simple steps shown here. This method will allow you to Download Genuine and Official Image file (.img) of MS Office 2016. It also allows you to select from the All Different Editions of Microsoft Office 2016. We will advise you to download Microsoft office professional plus version because it has all the features in other versions.
To access Microsoft servers you need one single free software tool called "HEIDOC".
Heidoc software provides all free download links (both image file and install setups) Of various Microsoft Products. The downloads also include Windows 7,8,10,11 and Microsoft Office 2010,2013,2016,2019 directly from Microsoft Servers so you don't worry about downloading malware or virus-infected files from the internet.
1. Download and Open Heidoc Tool (Download button is placed at the end of this post).
2. Click On "Office" tab from the top corner by the right.
3. Choose Office 2016 and select the edition as Office 2016 Professional Plus and your desired language.
4. Click on Download and wait till the download is completed.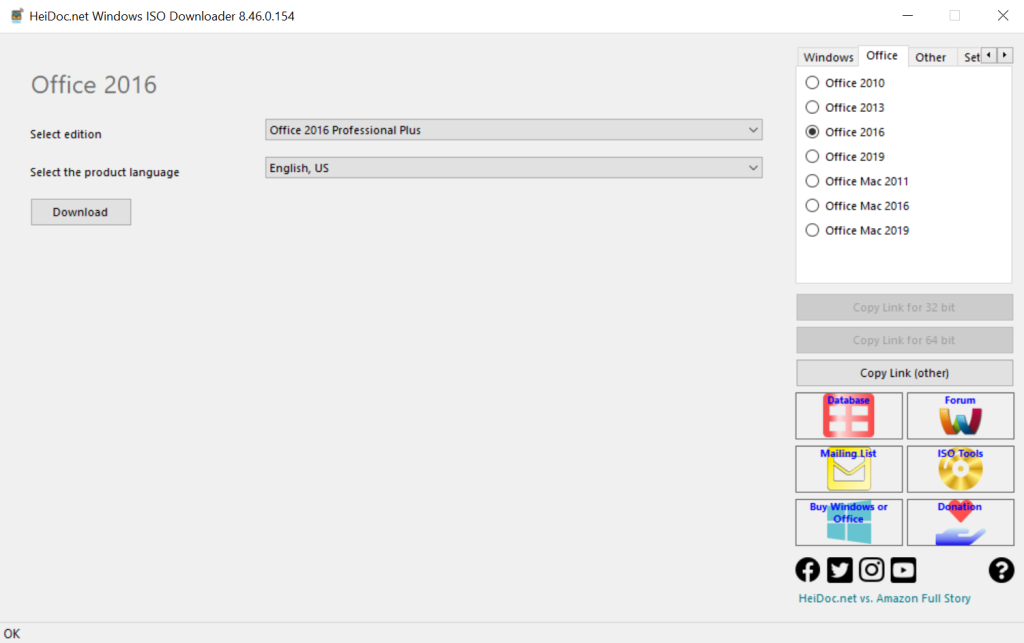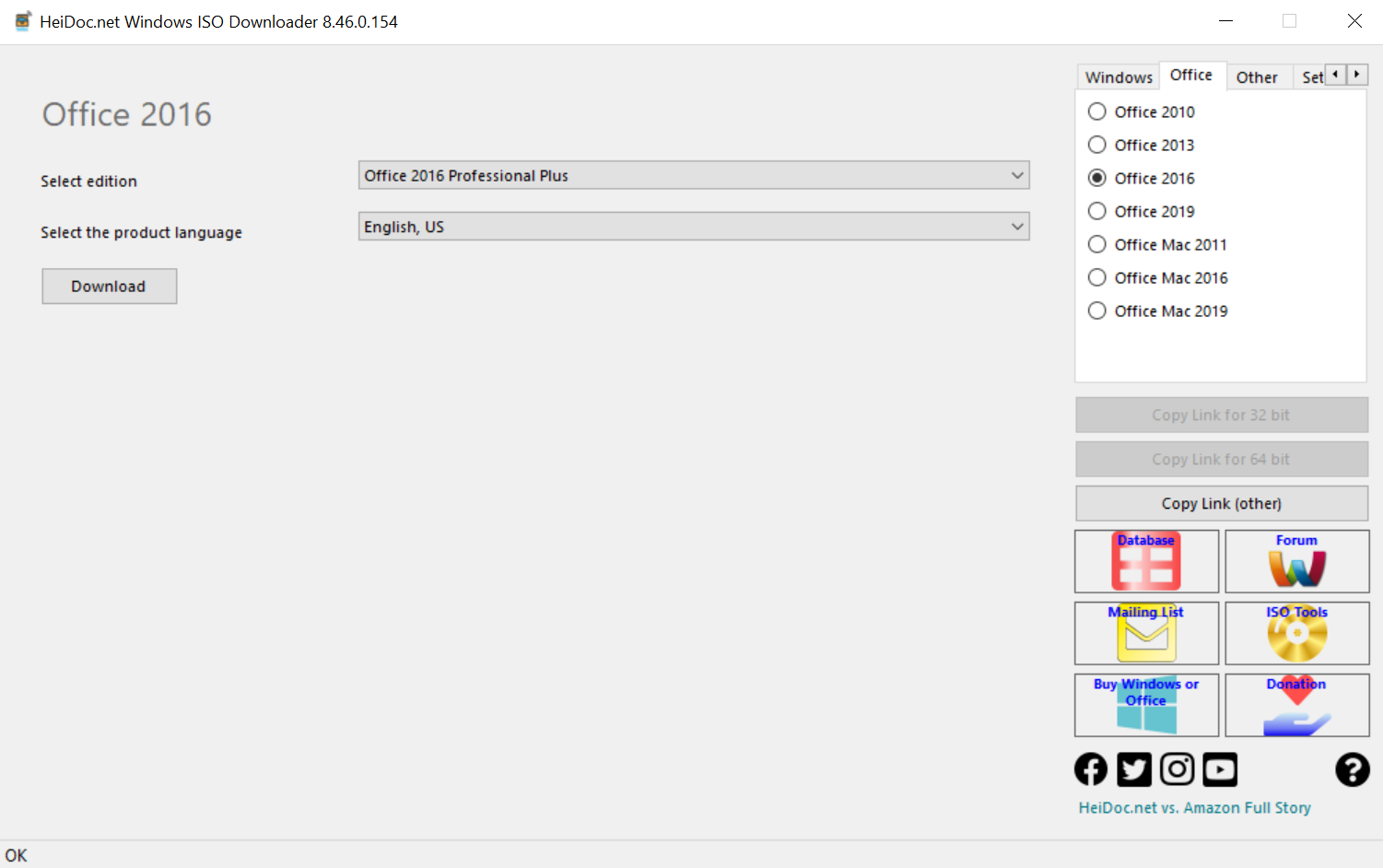 How to Install Microsoft Office 2016
Installation of Microsoft Office 2016 is the simplest thing you should know right now. It is not a big deal if you have been installing software yourself in the past. It is as easy as installing any basic software on a PC. All you need to do is locate the downloaded iso file of MS OFFICE 2016 and double-click on it. Click on setup and just approve anything that comes your way till the installation is completed. Any attempt to decline or disapprove any option might break the installation.
How to Activate Microsoft Office 2016 for Free
Activating Microsoft Office 2016 is essential if you want to use any of the MS Office applications. If you go to the "Accounts" tab, you will see a message saying "Activation Required." To activate Microsoft Office 2016, you can either purchase a product key or try one of the many free activation methods. There are many methods to activate Microsoft Office 2016 free without product key.
In this article, we are sharing the easy and safe method today for activating MS Office 2016. We'll show you how to do it with the help of 'Command Prompt (CMD),' and it is still working till today.
For better understanding and successful activation, we are dividing the activation procedure into 5 easy steps that need to be followed one by one.
Don't worry, these steps only require copy-and-paste efforts. Follow the steps carefully, and you will surely be able to Activate Microsoft Office 2016 for FREE (Any Edition).
STEP 1: ACTIVATE INTERNET ON YOUR COMPUTER
Make sure you are connected to the internet.
STEP 2: RUN CMD AS ADMINISTRATOR
Click Start Button > Search CMD > Right-click 'Command Prompt' > Run as Administrator.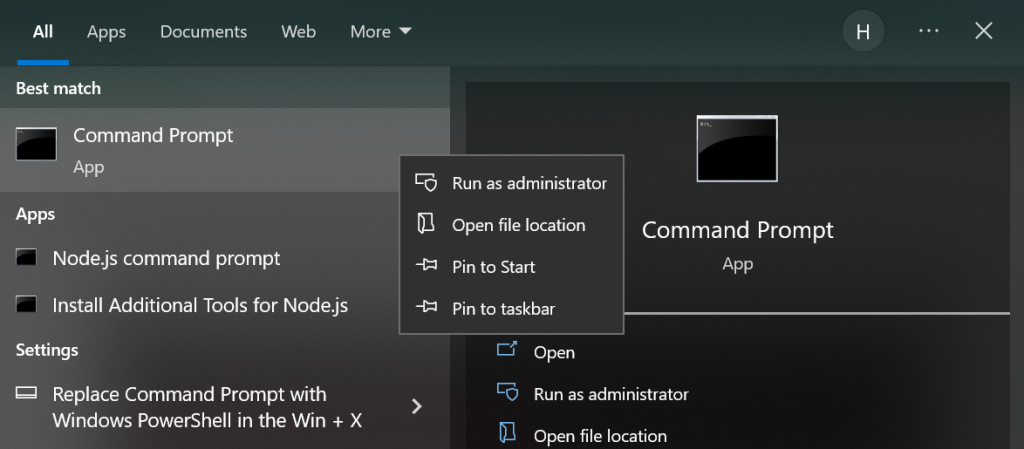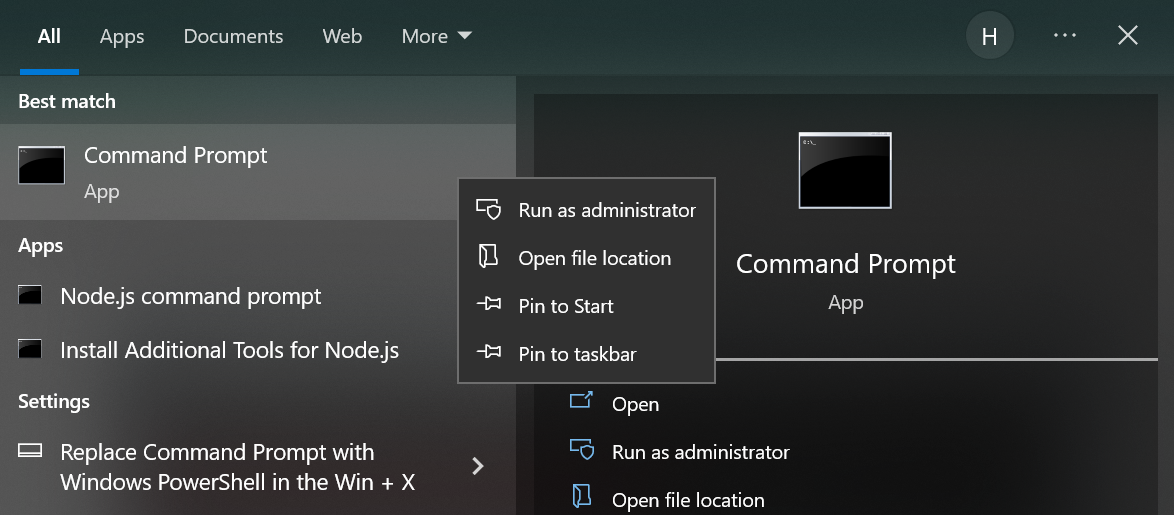 STEP 3: CHANGE CMD DIRECTORY TO OFFICE16
When you run CMD as admin, Default directory will be: C:\Windows\system32>
First you need to find "Office16″ folder on your PC.
Open My Computer -> Local Disk(C:) -> Program Files -> Microsoft Office.
Note: If your 'Office16' folder is in 'Program Files' then copy First Code.
& if it is in 'Program Files(x86)' copy Second Code.
Copy one command based on 'Office16' folder location and Paste in CMD and Press Enter Key.
First Code: (If you can't copy locate the download button at the end of this post to download a text file containing all the codes).
cd /d %ProgramFiles%\Microsoft Office\Office16
Second code:
cd /d %ProgramFiles(x86)%\Microsoft Office\Office16

STEP 4: CONVERTING MS OFFICE 2016 TO VOLUME LICENSING
Now copy and paste the 'Volume Licensing' code below into CMD then press Enter key.
This will convert your current MS Office 2016 for Volume Licensing Activation.
Volume Licensing:
for /f %x in ('dir /b ..\root\Licenses16\proplusvl_kms*.xrm-ms') do cscript ospp.vbs /inslic:"..\root\Licenses16\%x"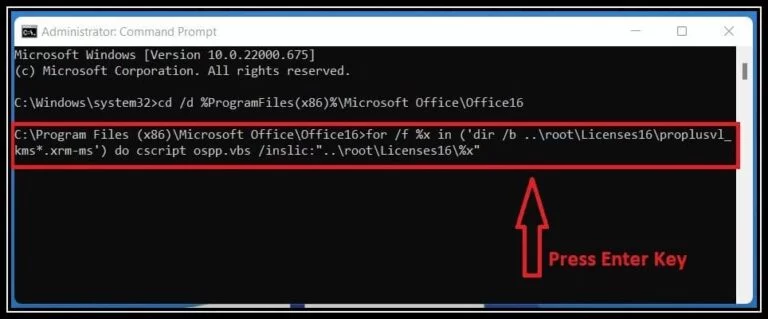 STEP 5: ACTIVATE MICROSOFT OFFICE 2016 USING PROVIDED COMMAND
After Converting MS Office 2016 for 'Volume Licensing', proceed further.
Copy 'Activation Command' and paste it into CMD.
Wait for few seconds and it will stop at (cscript ospp.vbs / act).
Then press Enter Key and Wait.
You will most probably see 'Product Activation Successful' message. But if you see any ERROR, Paste the code again and press Enter Key again (Repeat the Activation Step).
Activation Command:
cscript ospp.vbs /inpkey:XQNVK-8JYDB-WJ9W3-YJ8YR-WFG99
cscript ospp.vbs /unpkey:BTDRB >nul
cscript ospp.vbs /unpkey:KHGM9 >nul
cscript ospp.vbs /unpkey:CPQVG >nul
cscript ospp.vbs /sethst:kms8.msguides.com
cscript ospp.vbs /setprt:1688
cscript ospp.vbs /act

You will be provided with a Product Activated page when checking using Microsoft Word or other office tools.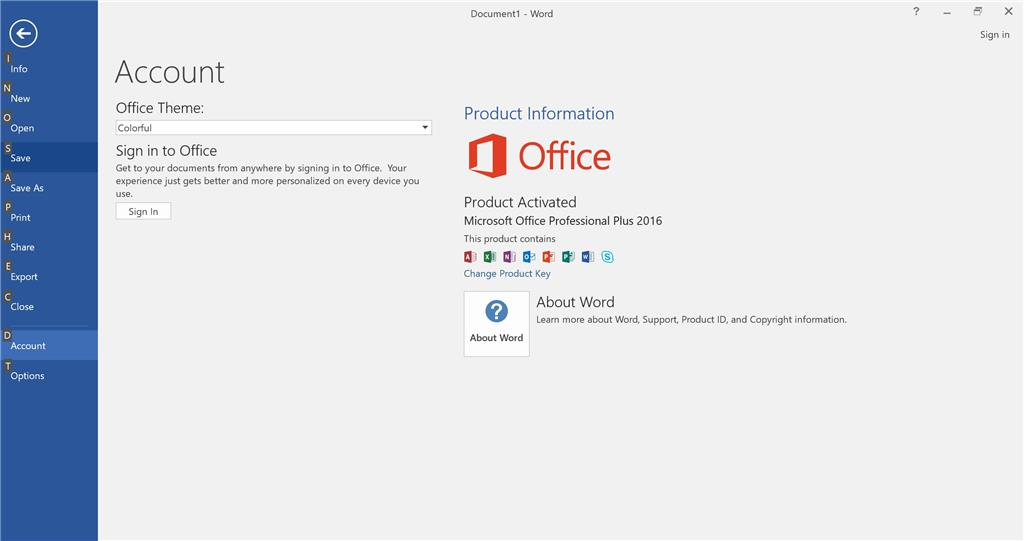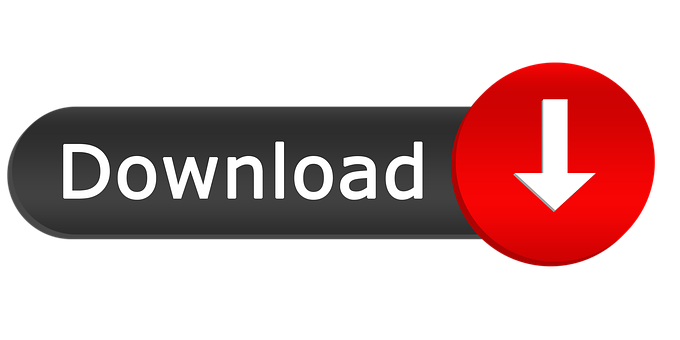 Credits: Heidoc, Wikipedia, Microsoft, BestPCGuide
Note: This article is collection of different web resources that are available on Google Search Pages, We do not promote Piracy, Hacking, Cracking or any Illegal Activity. All Tricks, Commands Used in this article is created and managed by KMS Systems.
Kindly E-Mail support@hiideemedia.com before any DMCA Complain.