Most people often assume that Google won't be able to track their location if they turn off the local history feature on their phones. This, however, is a false narrative. Google will still be able to track your location as long as you use any Google app such as Google maps. As per recent AP investigations, the findings are; by turning off the local history facility, it only prevents Google from establishing a timeline of your location. Nonetheless, Google will still be able to track you. The information on Google's support page turned out to be contradicting.
It appears that where you go, Google goes. Turning on your location usually gives Google an opportunity to ping your location. Thanks to the Cell towers surrounding you or the Wi-Fi hotspots that you use. The rate at which Google locates you occurs within minutes or even seconds. This, therefore, guarantees that it will always have an accurate clue of your current location. It gets far much worse when you use your Google maps to navigate. Google becomes able to pinpoint not only your current position but also where you have been.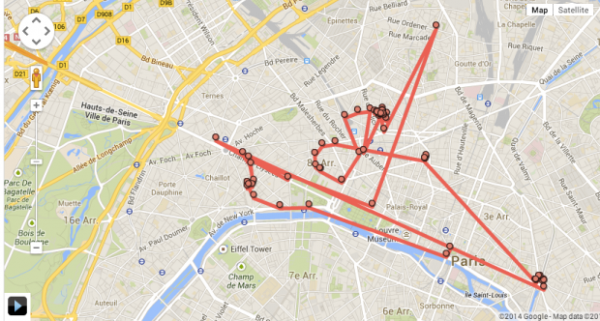 Are you wondering if there is a solution to stopping Google from tracking your location? Well, every problem always has a solution. In this article, we will show you the ways on how to stop Google from accessing your location. The procedures below need to be followed carefully for optimal results. As much as beneficial Google is, it does have some downsides. It can penetrate your privacy, something which you just can't risk.
Switch Off Location Tracking for Android Devices
Android devices make it very easy for Google to trace you. It's because this is a device that is carried everywhere and at all times. Does it mean that you leave your phone behind so that Google doesn't trace you? Probably not. Follow the steps below.
1. Launch the settings menu on your Android device.
2. Scroll down to Google Settings and click on Google Account.
3. Look for Data and Personalization, click on it and then go to Web and App activity.
4. At the top right side of the screen, turn this option off.
5. For the final step, proceed to Local History and then toggle it off.
By doing this, your Android device won't be tracked by Google.
Switch Off Location Tracking for Mobile and Desktop Web Browsers
The procedure described below is for the popular web browsers such as UC browser, Firefox, Google Chrome, Opera Mini amongst others. Note that, the steps to be followed are similar but may vary amongst different browsers.
1. You will need to open the following link myaccount.google.com
2. Once the link opens, you should then log into your Google Account by feeding in the username and password.
3. Locate Personal Info and Privacy then select Go to My Activity.
4. Look onto the left side of the navigation bar. There you will see the Activity Controls. Find the Web & App Activity and turn it off.
5. For the final step, you can then do the usual. That is, turning off the Location History.
Final Thoughts
The above two procedures will be able to keep you safe from Google's tracking mechanism. As mentioned earlier, turning the History Location off is sufficient enough to keep Google from tracking you. For people with iOS devices, the procedure is far much the same as the one above, despite the settings menu being a little bit different. To get rid of everything, you will navigate to settings then personal content and click on delete all. To stop the tracking when you are not using Google maps, you will have to navigate to settings, then location services. There you can select Google Maps to only track your location only when you are using it. Doing this is quite advantageous because your phone will be able to remember the locations that you have been to.
For you to prevent Google from tracking you, kindly follow the instructions above carefully. As a result, you will be able to enjoy peace and freedom at any time knowing that Google isn't monitoring your location. Another alternative is using a strong VPN which will keep your IP and location private. You also need to be careful when granting apps permission to access your location. It's still a mystery why Google always makes an attempt to track your location despite people denying it from doing so.