It is a competitive world of business, every Enterprise endeavour to be in a leading position and logo design tips cannot be skipped. The enterprise whether it is small or makes use of distinctive and impressive marketing strategies to attract target customers. Apart from all other things one of the vital things in building a successful brand is the company's logo. It is often a company's first impression that can impact a customer's purchase decision and brand perception. In simple terms, a logo is a design or icon which identifies your company. The logo is an indispensable part of a company as it is a visual cornerstone of a company's brand. We need to talk about the features of a good logo before talking about logo design tips.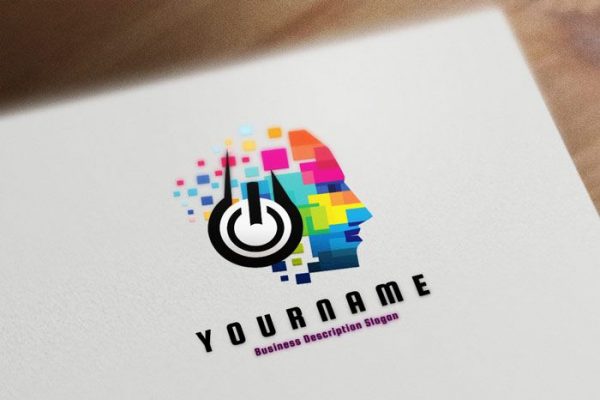 Importance of a Good Logo for Your Business
• Good logo design help customers to identify your company.
• It has to draw the attention of your customers to your company products and services
• It helps to differentiate your company from the competitors
• Recognizable logo goes a long way towards building brand loyalty
• Facilities in marketing and your message consistently everywhere
A company logo is intended to be the face of the company. It becomes the solitary visible manifestation of the company within the target market. It is something that can either make or break the brand image among the target customers. For this reason, a well-designed logo is an indispensable part of every company as an effective and powerful marketing strategy.
If you own a business then it is imperative to have a professional logo that provides the important information and values of your business that allows customers to identify the company brand.
The logo defines the brand's uniqueness and gives your target market a visual component, which becomes the identifier by which your brand is acknowledged.
Your logo should draw the attention of your target customers, through a design that is either visually appealing or establishes that the business provides an excellent product and service as per their expectations. It is a competitive market with n number of comparable products offered by different companies and it may be a simple effective way to differentiate your product and services from the others.
Logo Design Tips for Your Business Boost
For creating a unique logo for your business there are a few imperative elements that you must consider.

Check Also: 5 Ways to Recognize What Technology Your Business Needs
• Design Simple logo
A logo design must be simple and clean it does not simply mean a lack of intricacy. It must not include the elements that confuse and must versatile, memorable, and demonstrate modernity.
• Memorable and Strong Design
Use the right and unique combination of colours and fonts for creating a logo that is visually appealing and so that the target audience can easily recall it after a glance.
• Versatile
The logo must be designed thoughtfully so that it can be used in a number of ways and can be easily readable in a different context.
• Be distinctive from Competitors
Every business has its unique identity and therefore your Logo must communicate about your business. While designing you must not be creative and do not get inspired by the competitor's logo design. The purpose of the logo is to represent your company brand therefore, it is essential to create a distinctive and compelling logo that easily grabs attention.
There are many companies that offer their service in designing Logos for business. These companies have a brilliant team of professionals who follow a methodical procedure to create an elegant and visually appealing logo design.
• The professional understands and interviews the clients to get the design brief.
• Conduct research focused on the industry and competitors
• Conceptualize the logo design concept focusing on the initial idea
• Revise and prepare the final presentation

Check Also:
– 5 Actionable Strategies to Make Your Website More Effective
– 4 Tech Tools That Every Small Business Needs
However, there are many free online tools for creating logos that are accessible but it is always better to avail the service of a professional logo designing company for getting an impressive and attention-grabbing logo that truly represents your business.