Purchasing a used iPhone online (eBay and others) or from a friend is an excellent way to save some bucks. However, purchasing a used iPhone comes with a new set of concerns. Aside from the fact that it may be broken or locked to a specific network, you must also be cautious not to purchase a stolen iPhone by mistake. I once made the mistake of buying a stolen iPhone just because I forget to check the blacklist status. I later end up destroying and disposing the device off because I can't keep a stolen item in my vicinity.
Before you spend any money on a used iPhone, read this tutorial to find out if it is a stolen apple device or not. We will go over everything you need to know to keep yourself safe.
What will Happen When You Purchase a Lost iPhone / Stolen iPhone?
Most of us don't want to buy or own a stolen phone or lost device since it raises a moral quandary. Nothing will happen to you of course but there are plenty of other reasons why a stolen iPhone is a terrible buy.
The previous owner might be using their Apple ID account to track the location of the stolen iPhone instead. Or he or she might have reported to customer service about the missing device. Not only do you have to be concerned about the police officers eventually arriving at your home and taking the mobile device away from you anytime without refunding any money you spent on it. You will also have to face the consequences if the owner decided to press charges.
Also, if it is a stolen ios device, the security protections built into it may render it utterly useless to you even if it works fine when you are buying it.
How to Check iPhone IMEI Number
iPhone IMEI number can be found in a variety of places, including Settings, on the actual device, in the Finder or iTunes, and on the original product packaging box. This number is useful to identify your device. Even when contacting Apple for help, they need to identify your device using this IMEI number. To check your iPhone IMEI number you need to follow the below steps;
Unlock or Open your iPhone device and Tap on Settings.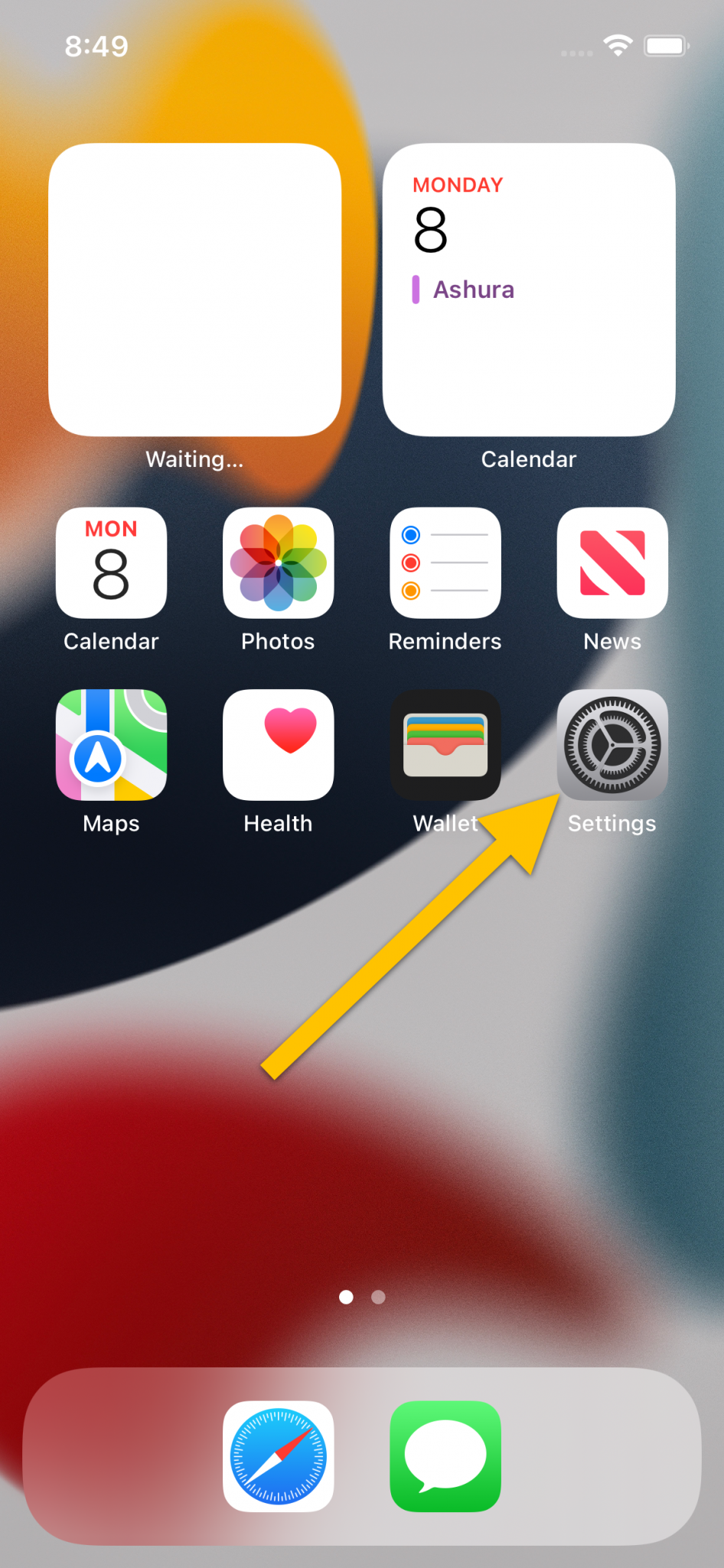 Then Scroll down to General and tap on it.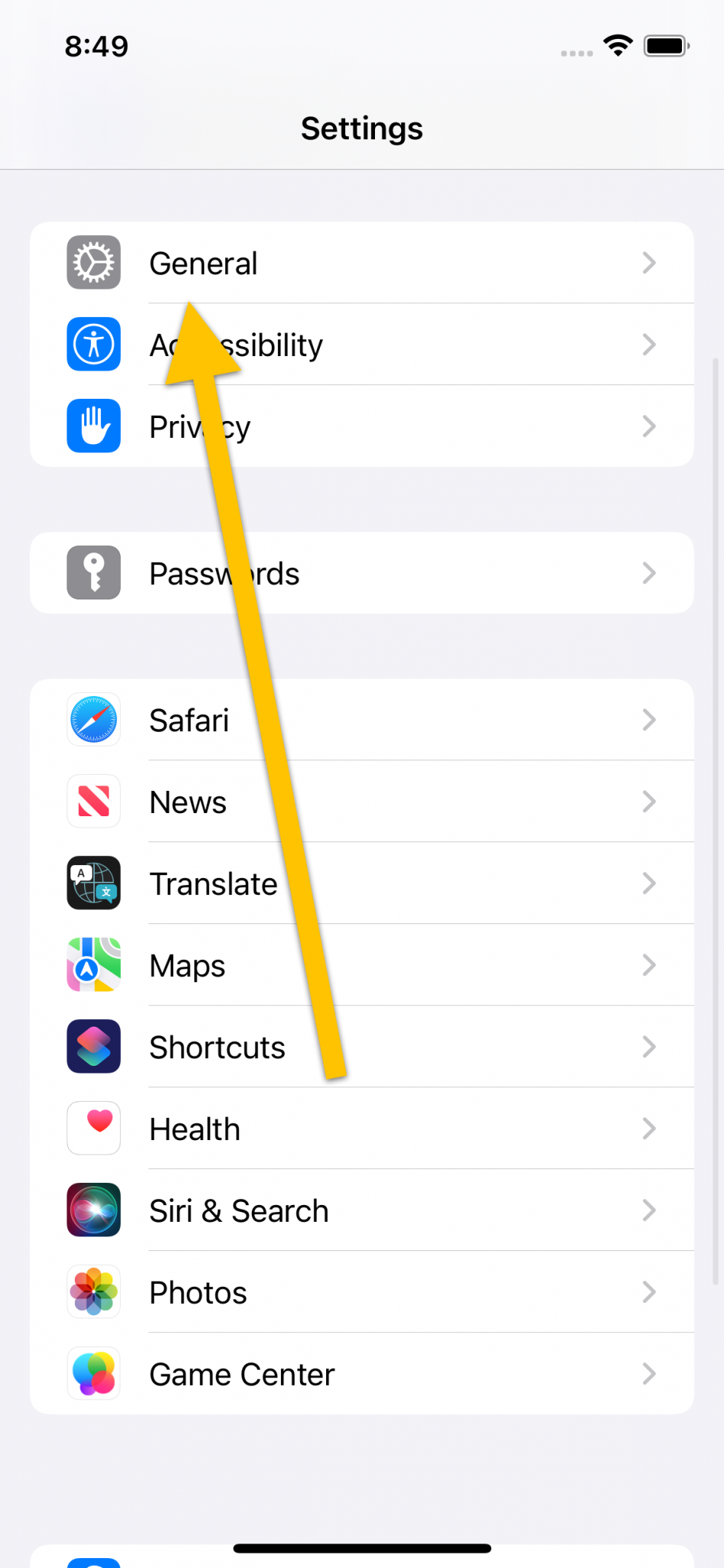 And lastly, tap on About. The About page will be shown as seen below and it will reveal your iPhone IMEI number to you.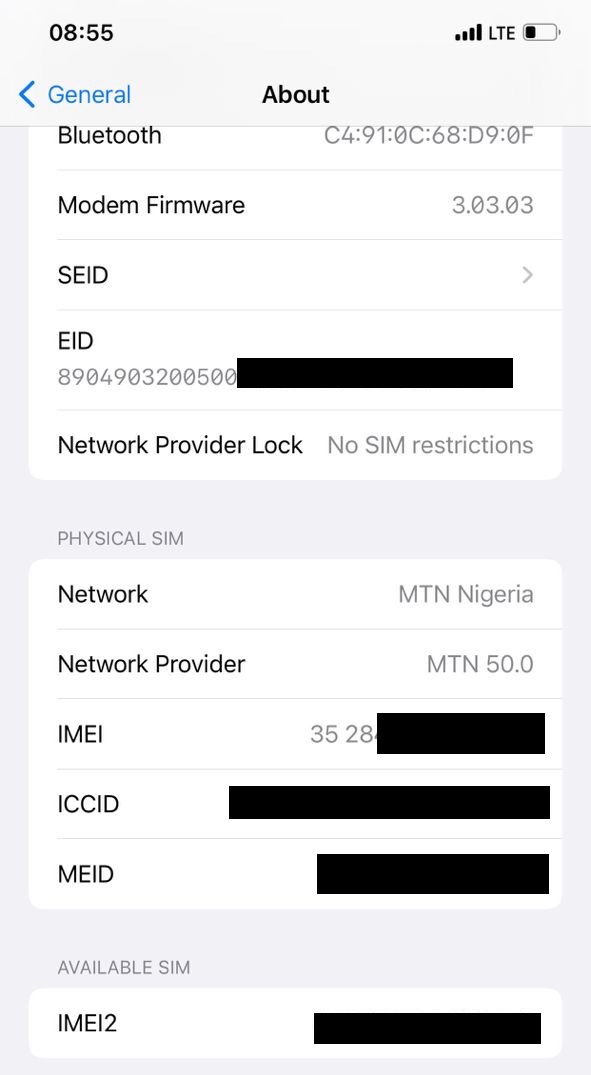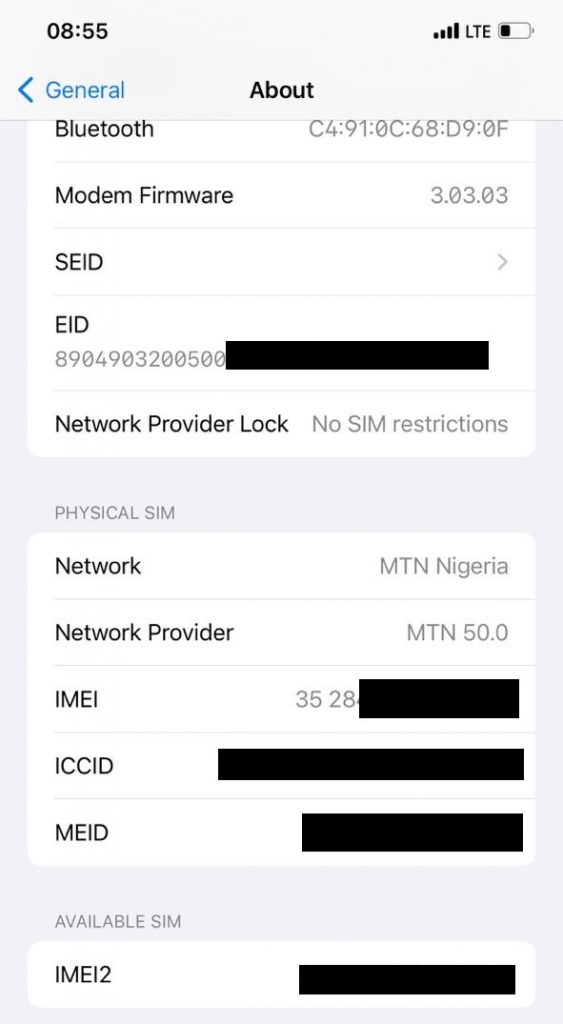 Scroll down on the About page and find the IMEI number at the bottom of the page. Click to copy it or write it down somewhere. If you have 2 IMEI numbers on the page just copy the first one.
Alternatively, you can get the IMEI number by dialing *#06#. Now move on to how to check your iPhone blacklist status section below.
How to Check If the iPhone You are Buying is Stolen or Not
Visit imeipro.info in your browser and scroll to the IMEI input section.
Input your iPhone IMEI code/ IMEI number and tap on Check (a sample is shown below). Before tapping the Check button, check the I'm Not a Robot box. The website will also display the status of the iPhone Find My iPhone and iCloud.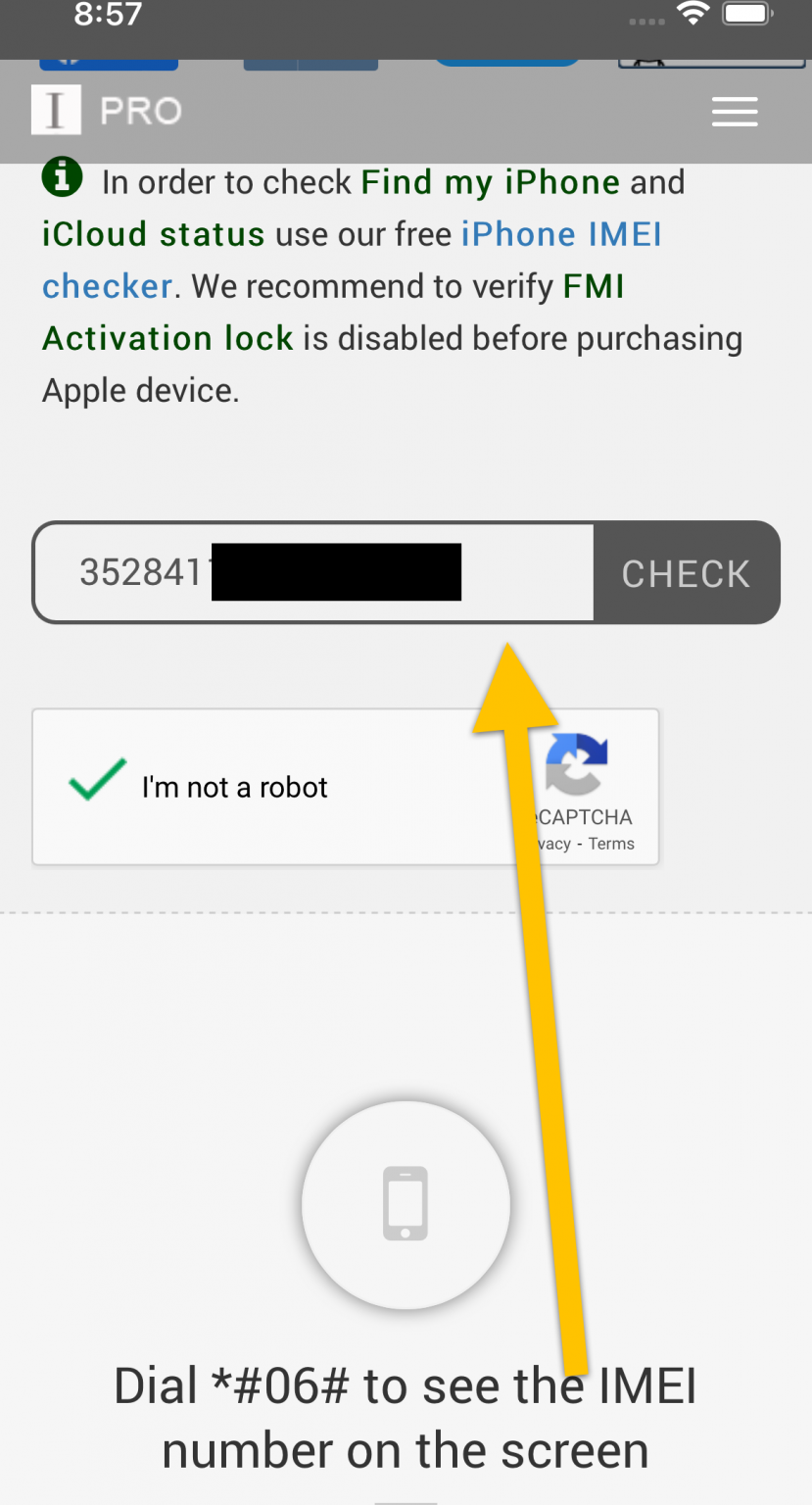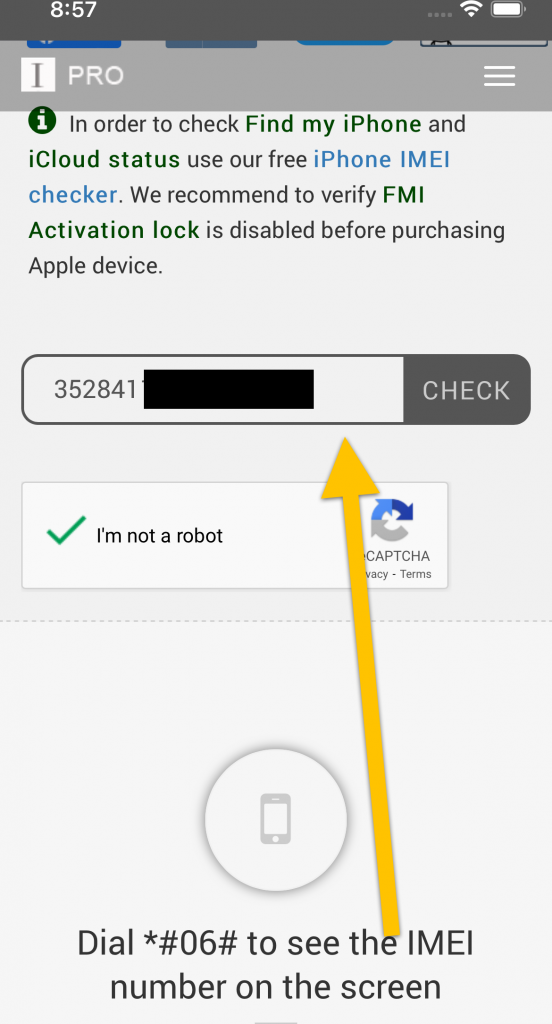 If your blacklist status is Clean as shown below then you can buy the device. Otherwise, you will have to bear the consequences that come with a lost or stolen device.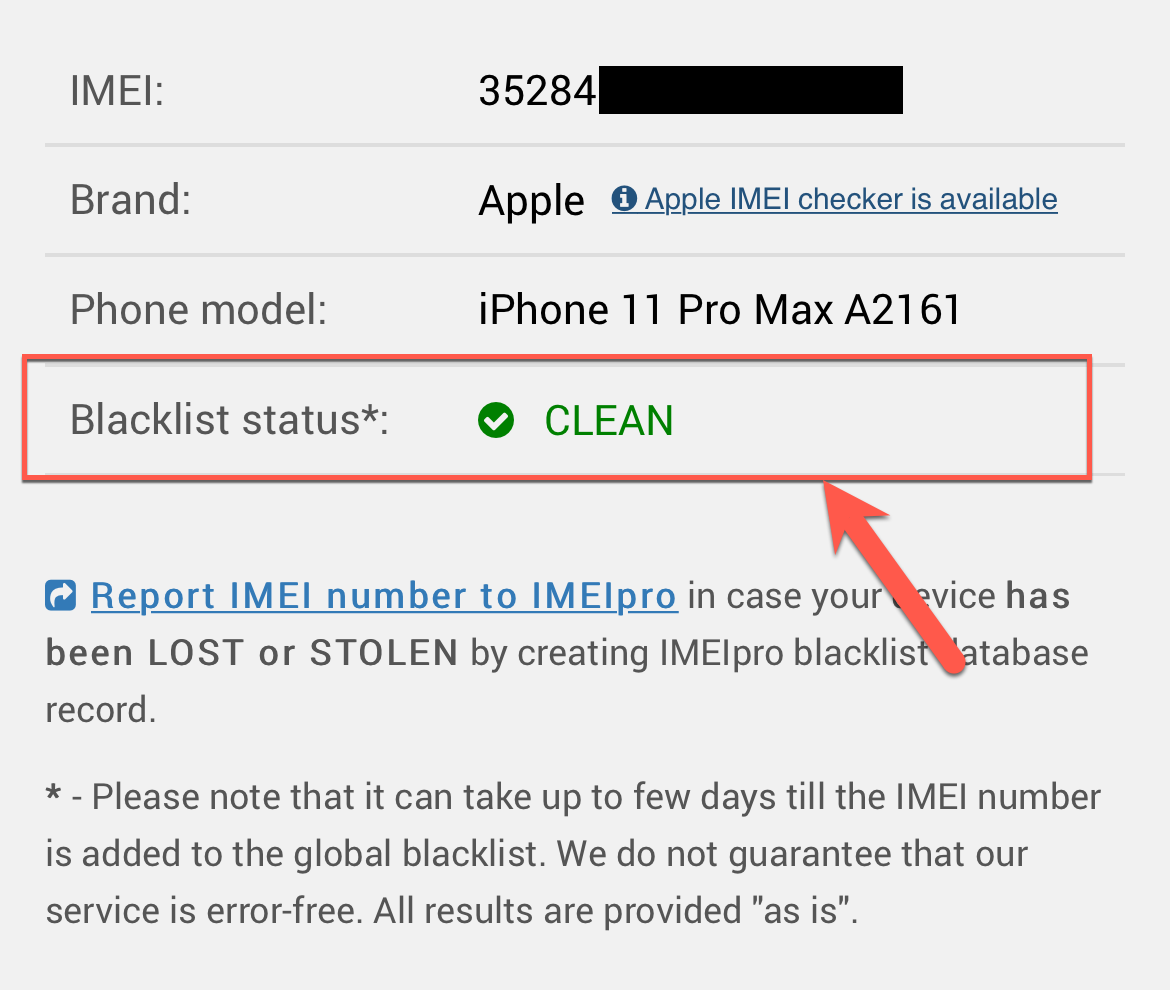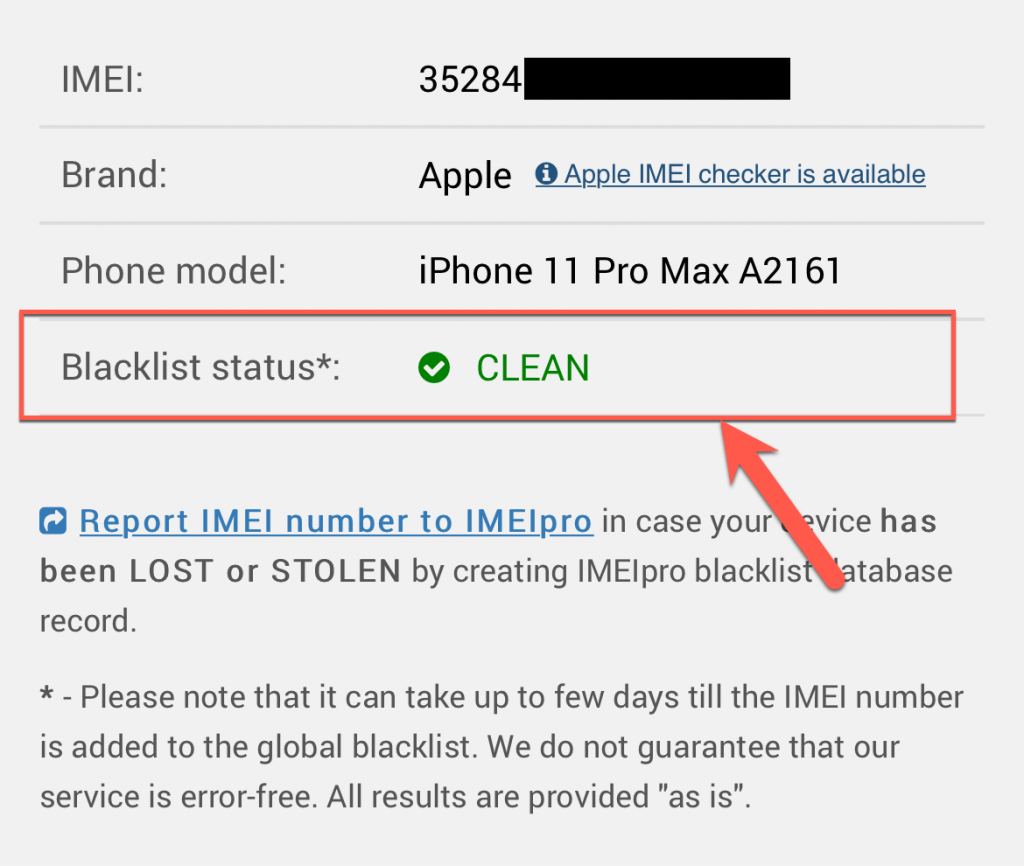 More Topics you can Check: