Hearing about Headset and Theatre System Bluetooth connection to smartphones and any other device is not a new thing as far as the latest technology is concerned. Anytime a new technology comes on the scene, it is a safe assumption that there may be bugs in the system or there will be connection settings for the system to function properly in which headset and theater system are no exception. Knowing what some of the common problems are and what to do about them should be the only thing in mind. You can check our list for best music player apps.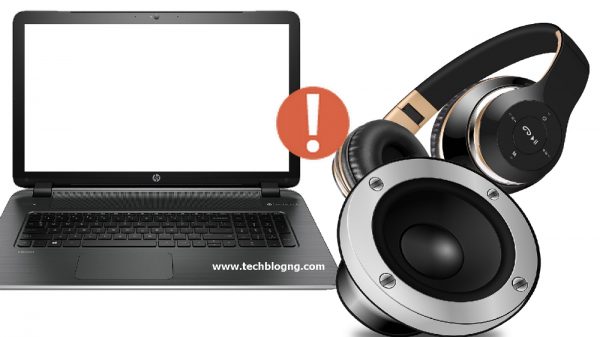 Connecting your phone or any other device to a headset or theater system is not a problem. But the problem lies when your device get connected and media's are not playing through the headset or theater system. Actually, this problem doesn't happen in most cases. But if you find yourself in this type of mess and you don't know the way out here is the perfect solution for you.
In case you have any issue with your PC, check out full maintenance checklist for your Computer/PC Optimum performance.
Solution to Media's Not Playing Through Bluetooth Headset/Theatre System
1. Get Your Headset connected to Your PC and play any media file.
2. If the media plays through your headset or theater system then you have no problem. But if it plays through your PC speakers and not headset or theater system then move to step 3.
3. Open your PC Control Panel (Move your mouse to bottom left and right-click or press Windows button and search for Control Panel).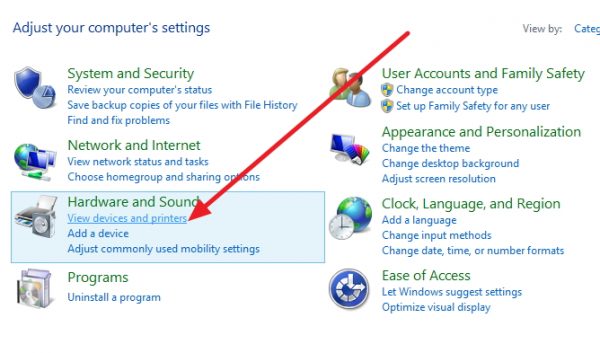 4. Under Hardware and Sound click on View devices and printers.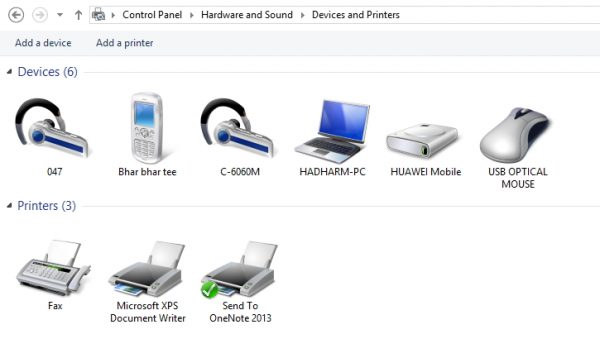 5. While on devices and printers tab, locate the connected headset or theater system, right-click on it and go to sound settings.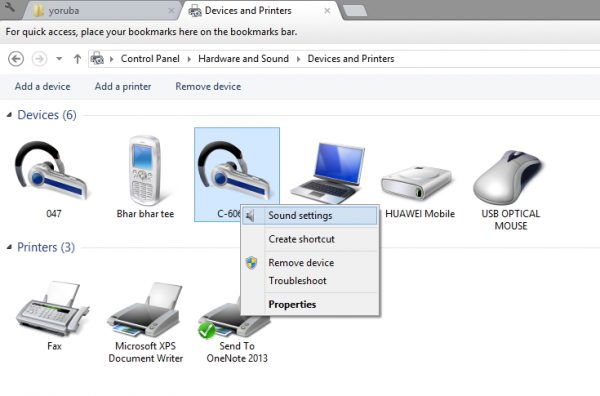 6. A new tab show up, just locate Bluetooth A2DP Stereo Audio under the Playback tab.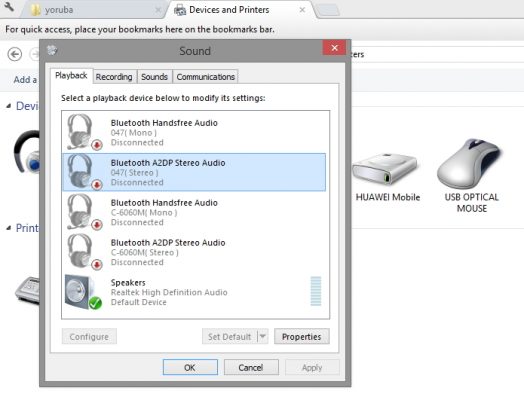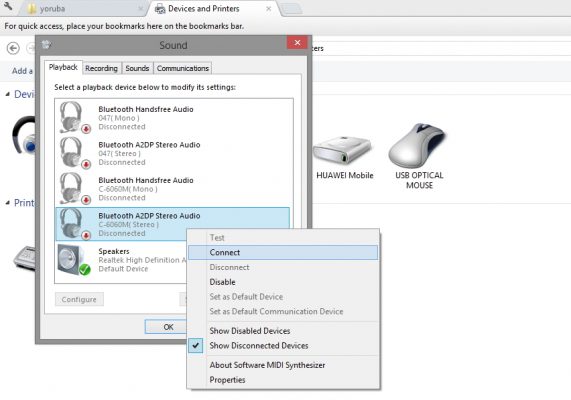 7. Right-click on Bluetooth A2DP Stereo Audio under Playback and connect it.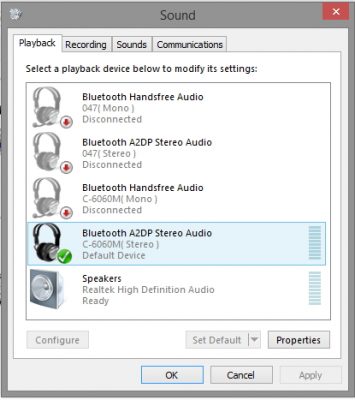 Now your headset or theater system should be working fine with your computer / PC.
Some Other Articles we have for you:
– Essential Things To Look for When Buying a Laptop
– How to Choose a Good Monitor
– How to Choose an Action Camera – Seeing, Setting, Shooting, Sharing
– Laptop vs. Smartphone vs. Tablet: Which is Worth the Money?
– Why Your Computer Needs More Than an Antivirus