When your computer is used to store tons of useful data and settings, it becomes important to keep its performance intact. Here, it includes a lot of steps and precautions that you should take to keep your system performing well. It starts with taking care of your system hardware to avoid troubles caused due to malfunctioning of hardware. Next includes keeping your system software up-to-date. While there are a lot of apps & tools available to this automatically still manual intervention is needed at certain points. So, if you are wondering what the steps should be taken care of, here we have discussed a computer maintenance checklist both for Windows and Mac systems.
Check This: Optimal Solutions for Your Freezing Computer Browsers
Note: Before you perform any maintenance step on your system we suggest you should back up your important data on the external drive, on cloud servers, or anywhere else that suits you.
=> For None Techie Computer Users, Click Here to Know to How to Maintain Your Laptop
Hardware Computer Maintenance
The computer maintenance checklist starts with checking out your device peripherals and hardware. It includes looking for wear & tear, dust issues, wiring issues, and other related issues. If you are not sure what to do next, then get prepared with these things first.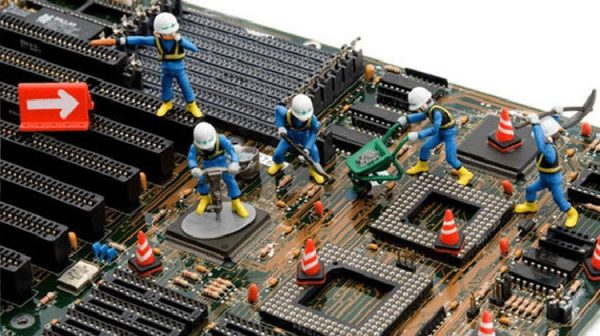 Before you start
Before you start cleaning out your system hardware for any possible performance issues then look for these things first:
Make sure you have turned off your system and unplugged it.
The area where you are going to clean your hardware is flat, clear of clutter, and large to avoid unnecessary troubles.
Arrange all necessary equipment and tools like a screwdriver, bolts, compressed air, cotton swabs for cleaning, microfiber cloth, cleaning cloth, soft brush, etc.
Now once you have arranged all necessary tools and put all things in place, you can start the maintenance and cleaning of your PC. Remember, these steps will work similarly for both Windows & Mac.
Check Also: How to Fix no Internet Error on Mac, Windows, Android & iOS
Power Supply Unit
Here, you can use a soft brush to remove excess dust and debris from a built-in fan. You can also convert AC power to DC power for internal components if needed.
Motherboard
To clean the motherboard, you can use compressed air and a soft brush to gently clean the dust off. You should blow from the inside-out not directly against the motherboard as it can cause unnecessary trouble.
Computer Fan
A computer fan helps you regulate your system's internal temperature. To clean this, use compressed air and a soft cloth.
Monitor
To clean the monitor, you can use microfiber or other soft cloth to gently wipe down the screen. You can use water if needed but avoid any chemicals or alcohol.
Mouse
This tiny thing performs one of the most crucial tasks on your system. To clean this out, first, remove the ball (if present) and use a clean cloth to wipe away dust or debris build-up.
Keyboard
To clean the keyboard, you can use a cotton swab, compressed air r soft cloth. You can do this every week as it easily attracts a lot of dust.
Software Maintenance
Now once you have performed hardware maintenance, next is to take care of your system software. To do this follow these steps.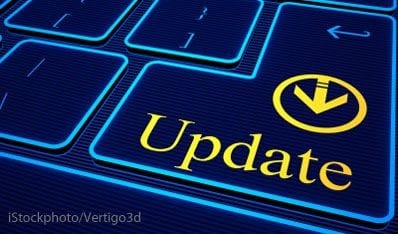 Software Update
Windows: To update software on Windows, go to Settings > Update & Security > Windows Update. Here select Check for Updates. It will help you update your software automatically.
Mac: To update the software on Mac, open App Store, and click on the Updates tab in the top menu. Here, you will see the Software Update – macOS Sierra. Click Update and wait for Mac OS to download & install all updates. Reboot your system and you will have the latest Sierra version installed on your Mac.
Disk Defragmentation
Note: If you have SSD installed on your system, it doesn't require defragmentation.
Windows: To defrag disk on Windows 10, search "defrag" in the search bar on the taskbar and select Defragment and Optimize Drives option. Select the drive you want to optimize and click on Optimize button to instantly defrag your disk.
Mac: To defrag Mac or not is a debate for another day. We only suggest you use third-party quality software to defrag your disk if needed. It will deliver instant and effective results.
Registry Cleaning
Windows: Registry cleaning is an important aspect f overall system maintenance when it comes to Windows systems. To do this, search and select "regedit" in the search bar on the taskbar. Click Yes on the confirmation window to open Registry Editor. Here, you need to tweak settings carefully to edit the Windows registry. We suggest you should not mess around with the registry editor if you have no idea how to do this.
Note: Registry cleaning is required only in Windows systems.
Conclusion:  While apps & tools help you keep your system performance intact automatically, manual intervention assures that not a single important aspect is left while checking for the overall health of your computer. The above-mentioned checklist covers all basic aspects of basic computer maintenance that help you deal with various performance issues. Here, points like regular software updates and up-to-date security programs are some very important aspects of your system security & performance.
In addition to the above-mentioned steps, if you know more such steps to keep your system performing well then feel free to comment below.