Are you trying to recover Gmail password without using a recovery email/phone? If YES then read on. Gmail is one of the first services that Google ever offered and is now one of its most popular. Almost everyone who has a Google account use Gmail for sending and receiving emails. In addition, there are countless suggestions available on the internet for enhancing the usability of Gmail in general. On the other hand, if you forget the password to your Gmail account, regaining it can be a living nightmare. Regaining access to your Gmail account after forgetting your password can be a challenging and time-consuming process.
It is important to note that Google provides various ways for you to recover GMAIL Password. If for some reason, you are unable to access your Gmail account, you have a number of options available to you. However, these stages call for confirmation via email or text message.
Therefore, you will only be able to benefit from this if you have previously provided Google with your phone number or recovery email ID. There are some users who do not add either of these details to their Google accounts. You shouldn't worry because it is not too late to get back into your account. The negative aspect of this is that it will be a procedure that requires a lot of time. In this tutorial, we will discuss the steps necessary to recover your Gmail password even if you do not have access to the recovery email. You can also give it a try if you have authenticator issues with your account.
How to Recover GMAIL Password without Recovery EMAIL & Phone Number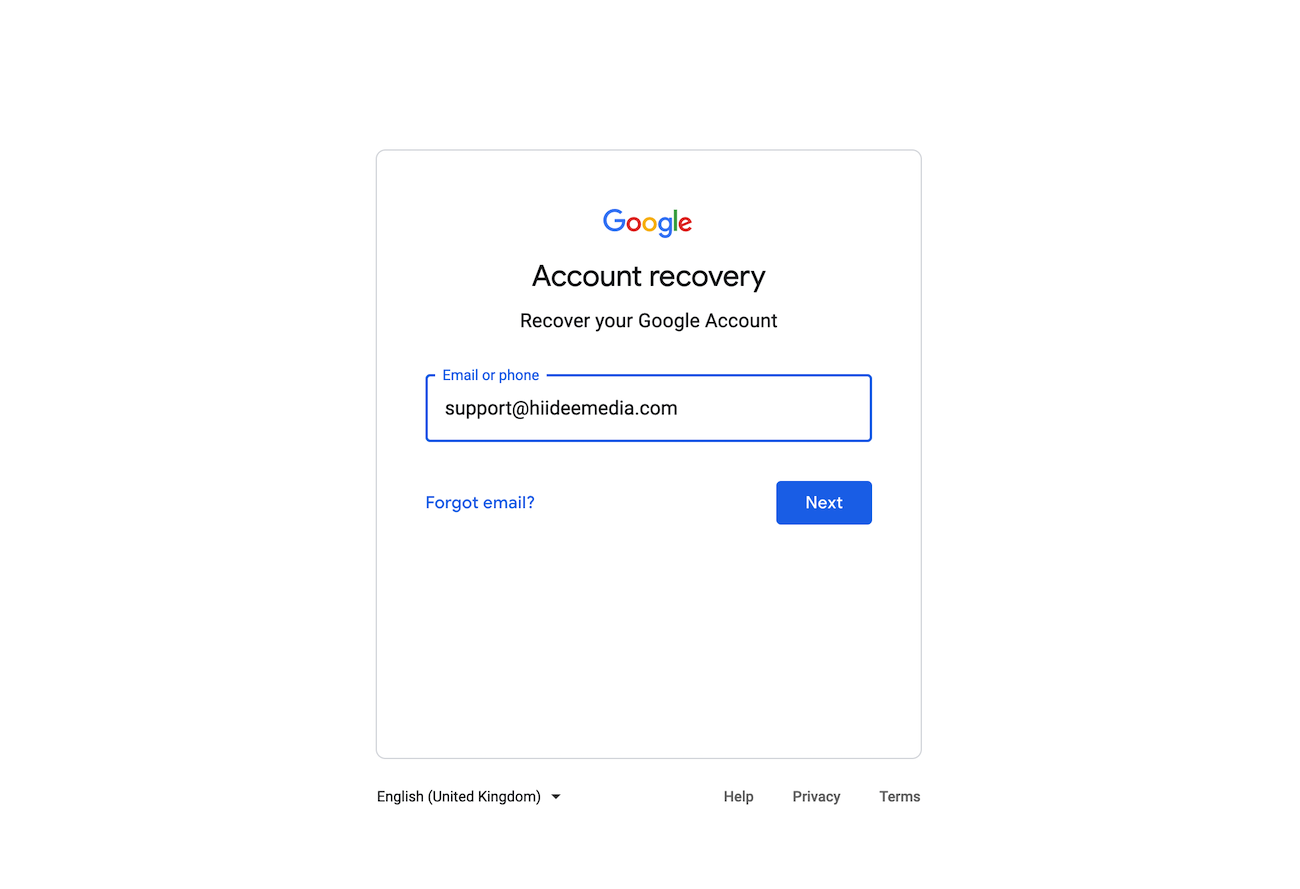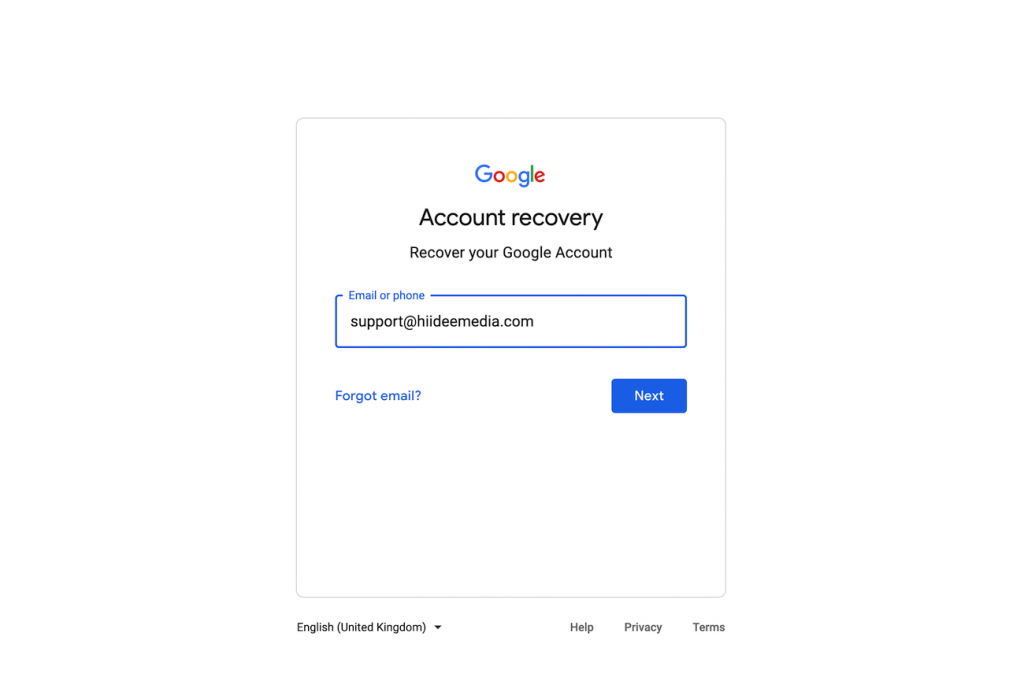 Put in your Gmail details for the system to locate your account. You will be prompt to enter any password you have ever used with your Google Account.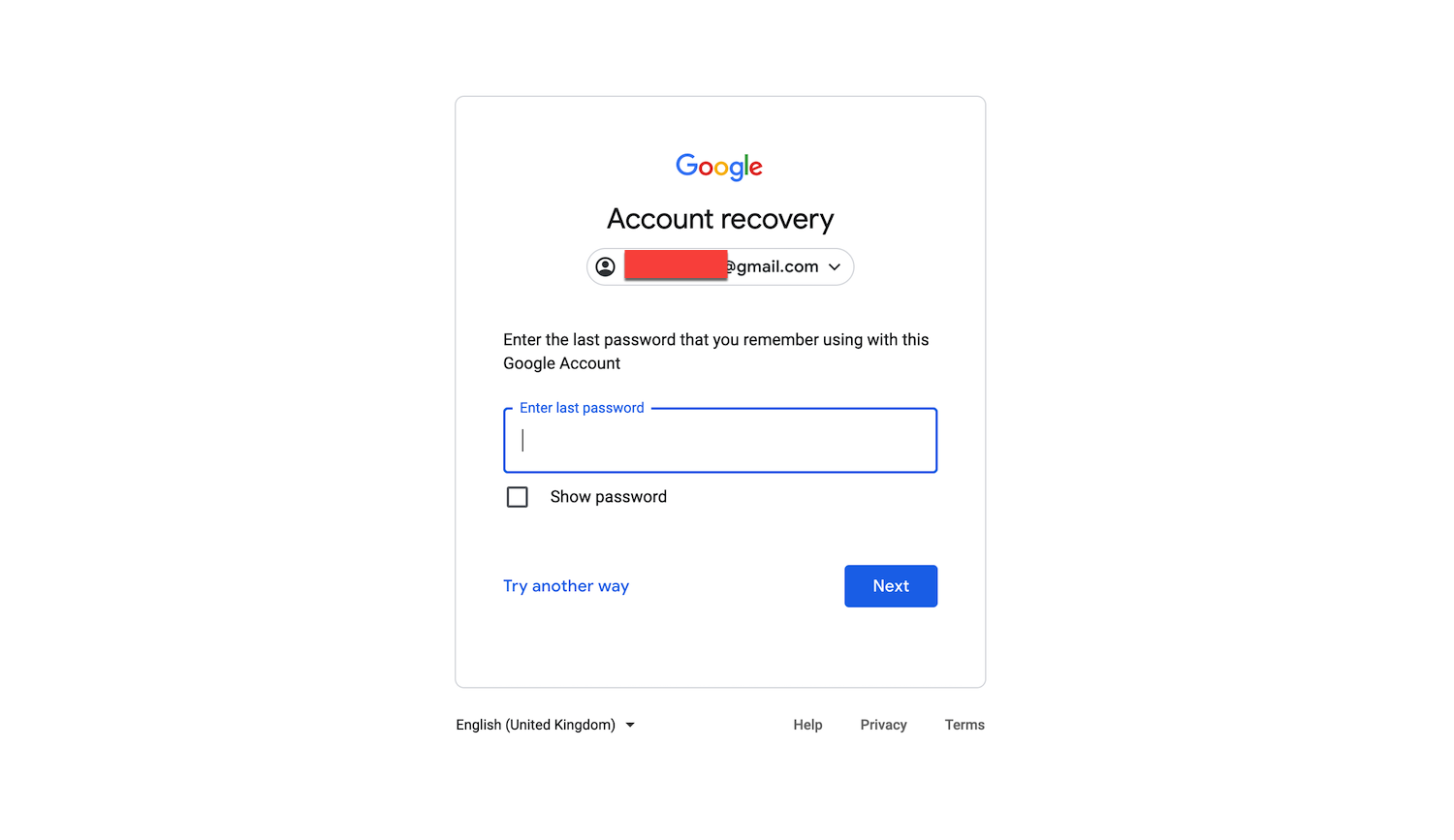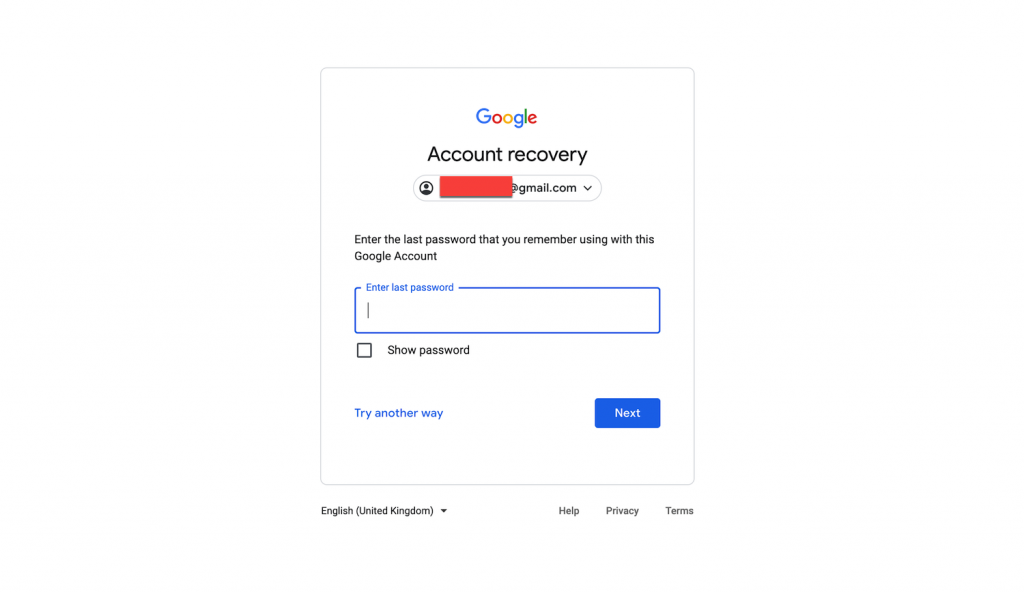 Click on Next.

How to Recover GMAIL Password

Here you will be provided with a few options. The options depend on the options you activated on your Google account. The options may include; "Enter your password", and "Get verification email on recovery email". You will also have the option to "try another way to sign in" on this same page.

The option to "Try another way to sign in" is what you need to select.

If you have signed in with the same account on any other device, you will be notified of this activity with a notification. So, you have to confirm your identification by selecting the "Yes" button. After this, you will be logged in automatically.
How to Recover GMAIL Password
But if you didn't log in to another device, the Google system will ask you a few questions about your GMAIL account. Maybe your date of birth or your first mail instructions or your full name. These instructions are random. In my own case, the system asks for my date of birth and the month plus the year I registered my account.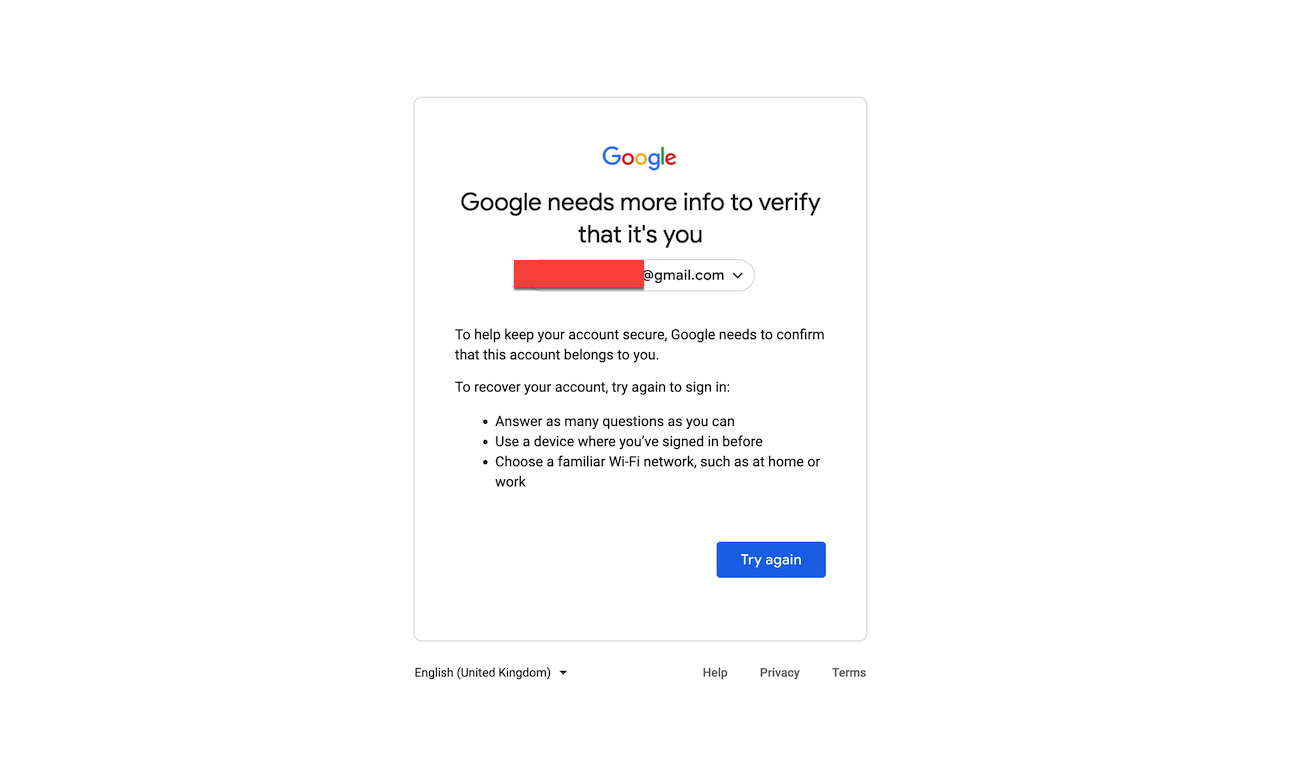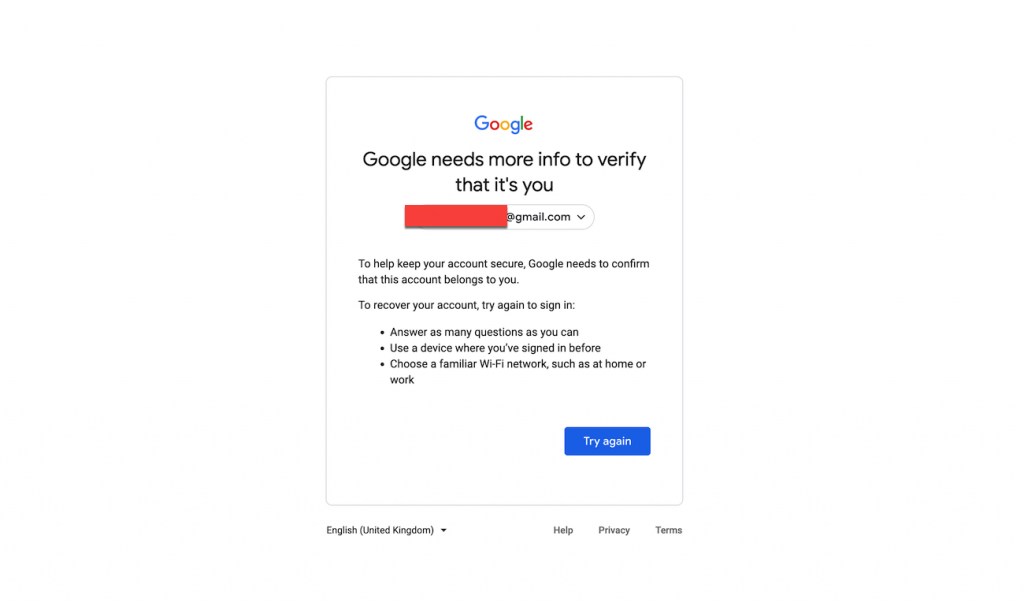 After that, you will be given the option to enter an email for a password reset link. Just make sure the information you provided is correct and be rest assured Google will send you a password reset link.
After three days, Google will send you an email with a link to reset your password using the email you provided above. Google requires a period of three days to determine whether or not the account belongs to the user. If, after waiting for 72 hours, you still have not received the email, check the "spam" or "junk" folder of your email client. In most cases, it will take three days for you to get an email containing a link to reset your password. However, in order for this to work, at least one of your devices must be logged in with the same Gmail account that you use. This might be either your laptop or desktop computer or even your mobile phone.
Simply open the email that contains instructions on how to reset your password, and then click the "Get started" button. Now, to change your password, you need to follow the steps that appear on the screen. However, after a week, this password reset link will no longer be valid. Therefore, before the time limit has passed, you need to ensure that the password has been changed.
You will be able to add a recovery email after you have entered the new password. If you forget your password, this will allow you to regain access to your account. Visit the "My Google Account" tab to add a recovery email to your account. Select the Personal info tab, and fill in the required fields with your email address and phone number. You can add all of this information to the Contact info section. Also, if you want to delete or amend your contact information, you can do so by following these instructions.
That will be all about how to recover Gmail passwords easily. If you have any questions or information, you can use the comment section. Also, don't forget to share this post.