SEO ranking is highly dynamic. If you use any simple SERP rank checker, you will realize that the relative importance of keywords changes always. Moreover, the relative rank of sites varies over time as a result of various effects. It is because of these reasons that you need to find out what your competitors are doing concerning their SEO performance. To do this, you must carry out a comprehensive SEO competitor analysis. The following are eight simple steps that you can use to analyze your competitors' websites.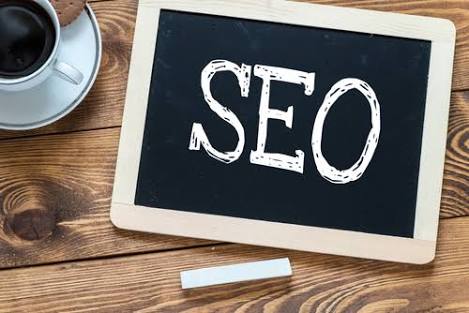 1. Do keyword research
People use various keywords when searching for specific information. Interestingly, the way that users type in various keywords in their search engines is related to what they would like to have. For you to understand how you compete with other websites, you should analyze them based on various keywords. You can use keywords that are related to 'how to' as well as those which relate to comparisons. At the end of this stage, you should have a comprehensive list of all the keywords that are found on your site as well as those of competing ones.
2. Find out the key competitors
Key competitors are companies that offer products that are similar to yours. Also, such firms target the same market that you would like to access. Although traditionally, competitors are firms that are near your premises, in the current digital age, the issue of physical proximity does not determine competition. You can use some of the primary keywords that you have identified in the first step of the process to search for key competitors.
3. Find out what keywords your competitors use
The main keywords that your competitors use can help you understand why they rank higher than your website. It is easy to find out the main keywords of competing websites by studying the sites using advanced SEO analysis tools. Such tools usually help you to analyze sites and identify the distribution of various keywords. Alternatively, using free SEO analysis tools, you can study competing websites to evaluate their primary keywords.
4. Group the keywords according to their meanings
Once you have identified the primary keywords of the competitor sites, you are ready to categorize them. Categorizing keyword is usually done by considering the topics to which the terms are related. If, for example, you realize that some keywords say a similar thing by in different ways, then you can group them. Keywords that talk about the benefits of a product can be put in one group while those that relate to the features of the product can be placed in another. 
5. Analyze the backlinks of your competitors
The backlinks of the competing sites usually show their essential strengths and weaknesses. For example, if a site has high-quality backlinks, then you can conclude that part of its SEO strength lies in the links. You can effectively analyze the SEO competitiveness of other websites by carefully studying their backlinks. Use some of the standard SEO analysis tools to identify and study all the links that your significant competitors have developed over time. 
6. Analyze the performance of the competing sites
For you to understand how well or poorly the performance of your site is, you must determine that of major competing sites. Using a useful SEO analysis tool, you can determine the performance of the competition by looking at their bounce rates, number of views and the level of authority of their domains. You can also look at other measures such as referral traffic and the nature fo their home pages. By looking at these metrics, you can effectively peg the performance of your site. 
7. Analyze the content of competing sites
Content is an essential indicator of the quality of any website. Good websites usually have content that has been written for the web. Such content is concise, has clear instructions and is based on helping readers make specific decisions. Thus, as part of the process of analyzing your competitors, you should look at their content to determine how useful it is. 
8. create a checklist for all the critical issues
Once you have analyzed the content, links, and performance of competing sites, you can create a comprehensive list of all the critical issues. Such a list usually contains critical steps that you need to take to address the shortcomings of your website concerning the competition. Therefore, the list forms the basis for your strategy to address the weaknesses of your site and capitalize on its strengths.
In summary, analyzing competing sites is a complex process. you need to look at the keywords of the competition and examine how they are important. You should also use a good SEO analysis tool to look at the performance measures and content of the other sites. Using the information, you can effectively find out how your site competes with others.