In today's digital age, having a strong online presence is crucial for the success of any website or blog. Search engine traffic is often considered the most effective way to generate targeted traffic and attract new visitors. However, despite the potential benefits, many website owners struggle to rank high on search engines and fail to establish a steady flow of traffic from them. The reason for this is simple: inadequate SEO work. Proper search engine optimization (SEO) is essential to ensuring that your website or blog posts rank high on search engines and attract the traffic you need. There are two primary factors to consider when it comes to optimizing your website or blog posts: on-page SEO optimization and off-page SEO optimization.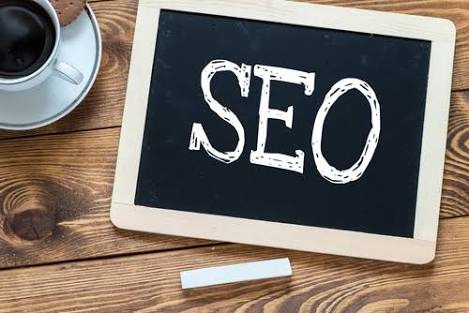 But today's article would be explaining how to go about On page SEO optimization for more traffic.

When we talk about On-page SEO, this simply means optimizing our content for our target keywords. This includes the use of proper heading, keyword placement, content quality, and many other factors which I would discuss here. This On-page optimization would help to write more search engine-optimized articles and you would really engine the steady flow of traffic to your blogs or websites.
READ ALSO: How to Add Blog/Website to Google Search Engine for Fast Index
Doing SEO optimization of the post simply means following a certain set of proven methods to rank higher in search engines. But ranking in Google and other search engines isn't only considered with the On-page SEO score, but also putting factors like Social media votes, backlinks, domain authority, and many other off-page factors into consideration.
Today, the main goal is to explain how to optimize our article both in a natural and smart way, so that search engines can easily pick the target keyword (Focus keyword), and thus, instead of ranking for an irrelevant long-tail keyword, we will get more targeted visitors.
To rank any post higher on Search Engines, we need to put keyword research into consideration, so you need to find a keyword for your next post, which is going to be a perfect example of an on page SEO optimized post. You can use the Adword Keyword Research Tool or the Google Insight tool for keyword research. Once the keyword matter is settled head over to the post title section below;
1. Blog Post Title Settings On-Page SEO
The title of your blog post is a crucial factor for on-page SEO, and it can greatly influence the visibility and ranking of your content in search engines. In fact, it's often considered the most important element for optimizing your web pages for search engines.
When creating your blog post title, it's essential to include targeted keywords or phrases toward the beginning of the title tag. This helps search engines understand what your content is about and makes it easier for them to match it with relevant search queries. However, avoid stuffing the title with too many keywords, as this can be perceived as spammy and negatively impact your ranking.
Another important aspect to keep in mind is the length of your blog post title. Ideally, it should be no longer than 65-70 characters with spaces. This helps ensure that your title isn't truncated in search engine results, which can make it less appealing to click on.
Additionally, it's important to use simple, easy-to-understand language in your title. Avoid using jargon or complex terminology that may confuse or intimidate your audience. Instead, aim for clear and concise wording that accurately reflects the content of your post.
By following these tips, you can create a blog post title that's optimized for search engines and appealing to readers. This will help ensure that your content gets the visibility and engagement it deserves.
Read Also: Why Commentluv is Important for WordPress Blogs
2. Post-Permalink Structure On-Page SEO
Permalink plays a crucial role in determining the ranking of a web page in search engine results, making it a key factor in on-page SEO. A well-structured post permalink is one that is short, simple, and devoid of special characters such as symbols, brackets, commas, and conjunctions. This not only makes the URL more user-friendly but also makes it easier for search engines to crawl and index the page.
In order to optimize your permalink for SEO, it is recommended that you include targeted keywords toward the beginning of the blog post URL. This will not only help search engines understand the content of the page more accurately but will also make it easier for users to decipher the topic of the page from the URL.
In addition, it is best to avoid using special characters in your post URL, as they can create confusion and make it difficult for search engines to properly index your page. Instead, you should stick to using alphabets and numeric from 0-9 in your URL structure, and use dashes to differentiate two strings in the URL structure. This will help keep your permalink clean and easy to read and improve the chances of your page being ranked higher in search engine results.
3. Headings Tags On-Page SEO
Header tags, also known as heading tags, serve as useful tools for emphasizing different headings, sub-headings, and important points within a blog post. To optimize your content for search engines, it's important to use header tags such as h2, h3, and h4, as they help structure your content and make it easier for both search engines and readers to understand. It's worth noting that h1 tags are typically reserved for the main title of a blog post and should only be used once per page or post. This means that there's no need to use an h1 tag within the body section of your blog post.
Furthermore, it's important to avoid repeating header tags within a single post, as this can negatively impact your SEO. Repetitive use of header tags, such as using h2 or h3 multiple times, can confuse search engines and make it harder for them to understand the structure and hierarchy of your content. This can lead to lower search engine rankings and reduced visibility for your blog post.
In summary, header tags are essential for structuring and organizing your content, but it's important to use them correctly to avoid any negative impact on your SEO. Use h1 tags only once for the main title of your post, and use h2, h3, and h4 tags for sub-headings and other important points. Avoid repeating header tags within a single post, as this can harm your SEO efforts.
4. Checking Keyword Density for On-Page SEO
To optimize your website's ranking on search engine result pages (SERPs), it is essential to maintain an appropriate keyword density. It is recommended to keep the keyword density up to 1.5%, which is considered an ideal range to avoid keyword stuffing and improve the readability of your content. This is particularly evident when using the Yoast SEO plugin on WordPress, which helps to analyze and optimize your content for search engines.
It is crucial to include your main keyword in the first paragraph of your blog post as it signals the topic of your content to both search engines and readers. Similarly, using the main keyword in the last paragraph reinforces the content's relevance to the topic. However, do not overuse your main keyword as it may negatively affect the readability of your content and potentially harm your website's ranking.
In addition to using your main keyword, you can also highlight important keywords and phrases within your blog post using formatting techniques such as bold, italic, and underline. This not only helps to draw attention to the relevant information but also makes it easier for readers to skim through your content.
Remember to prioritize providing valuable and informative content to your audience while optimizing for search engines. Balancing these factors will help improve your website's ranking, attract more organic traffic, and ultimately drive conversions.
5. Meta Tags
Most website owners are lazy in adding meta tags they only want search engines to pick this automatically from their posts which is a bad idea. It is better to add unique and relevant meta keywords and meta descriptions to each blog post. While writing meta keywords/descriptions you should lay more emphasis on using your targeted keyword.
Your meta description should be a short summary of your post, easy to read and understand, and should not be more than 160 characters including spaces. You should write user-friendly meta description tags for better Click Through Rate (CTR) in search engines.
6. Images Optimization
The addition of images in blog posts is a good practice of on page SEO, the images give more explanations to the posts and make it more understandable. The availability of images makes our blog content more interesting and attractive. These images must be of small size and medium size to reduce the page loading time as website speed is also one of the on-page SEO factors. These images need to be optimized for better rankings, this includes adding a title and alt tag to the images.
When adding the title and alt tags, the focus Keyword of the post must be added. It would help to make your blog post more focused and targeted. In short including targeted keywords as part of the image name, image title, and image alt text is very important.
Recommended: The Ultimate Checklist to consider before Publishing Your Post
7. Word Count in a Post
It is rare seeing a blog post of 300 words at the top of search engines. When you search for any keyword on search engines the top posts would be posts of many words sensibly written and well-formatted. As a writer, you should try to draft blog posts carrying a minimum of 1000 words, but if possible write long and well-researched blog posts while targeting highly competitive keywords in your niche. It is better to analyze other posts on the target keyword and see what you are missing to determine if your post is better than the post ranking on the first page of Google or not.
I have learned that the minimum word count for good SEO-optimized articles should be 1000 words and above but ideally keeping more than that would give more room for indexing on the first page.
8. Content Linking
While writing new blog posts, it is advisable to link to other blog posts on your website related to the topic you are writing about. This is to be done when necessary and not just by linking posts that are not related at all.
Apart from linking to your own blog posts, it is a great idea to link out to external websites if you feel adding the links will help your blog readers find more relevant information about the topic you are currently writing about.
While linking out to external websites, only link to trusted websites only. And if you have doubts about the authority or popularity of the website you are linking to, you can use the nofollow tag to avoid passing page rank and search engine rankings to bad neighbors.
Conclusion
The implementation of effective On-Page SEO techniques can significantly impact a website's ranking and visibility on search engines. By strictly adhering to the recommended best practices, website owners can increase their chances of appearing at the top of search engine results pages, attracting more traffic to their site. Some of the key strategies to consider include optimizing page titles and descriptions, using header tags appropriately, creating high-quality and relevant content, optimizing images and videos, and ensuring proper internal linking. By consistently employing these techniques and monitoring their performance, website owners can stay ahead of their competition and achieve their desired online visibility and success. Therefore, incorporating these On-Page SEO tips into your website's optimization strategy can significantly enhance your website's online presence and search engine visibility.