Social media has opened a lot of opportunities to conduct one's business. It has helped reach a wider audience and a more segregated market with minimal budgets. Just as trends change, people's preferences towards a social medium changes as well. It used to be MySpace first, then Facebook and now there are multiple social sites. Each site serves a specific purpose and grows in popularity as and when it gets traffic from interested target markets.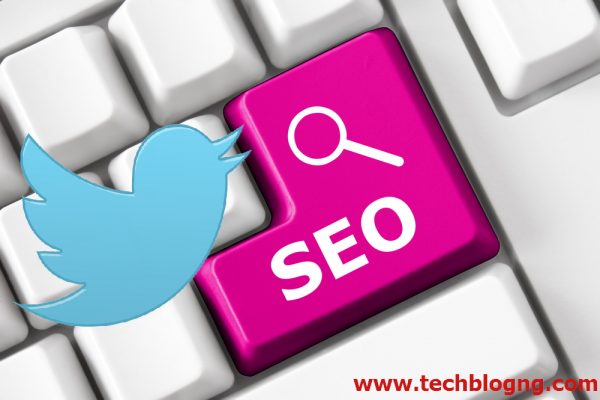 Twitter is mainly used for written expressions. This social media site is the way that the new generation is communicating with each other. Within 140 characters or less, millennials are making their voices heard. Any cause that a person thinks should be acknowledged or heard about starts trending on twitter. Anyone who wants to benefit from Twitter to promote their business or their product can take the help of SEO. Doing so makes your chances of being noticed a lot more leading to increased turnover and sales. SEO itself is pretty simple, and anyone with the basic knowledge of keywords and promotional tactics can have command over this tactic. Even a student looking to earn a few bucks in a part-time job can benefit from this business. It can definitely give any student the opportunity to start early payment on their loans.
Using the right keywords:
Twitter has made keywords even easier by adding a hashtag to it. You can put multiple words each with its own hashtags and it will be considered as a separate entity with separate search results. When someone searches for the word that you have hashtagged, your post will appear in the results as well. If you are using twitter trends, your tweet will be able to garner a lot more attention.
If you are promoting a product or your website on your link, all you have to do is put the link in the tweet and it will display a preview of the product as well. You can also use "retweets" and "favorites" option to your advantage and analyze which type of hashtags are working for you. Twitter analytics will help you compile that data.
Profile Bio Optimization:
Not just your Tweets should be optimized for SEO, but your bio has to be at par with your tweets. Any bio that has keywords fit for search engine optimization can be easily displayed in the top results. You can change your name to optimize your profile for better search as well. The bio can include hashtags, a link to your profile and any detail that will summarize your career justifiably.
Twitter also supplies a "verified" badge. The badge gives an edge to the owner of the profile, as compared to other profiles. Its visibility in search engine improves. But these badges are handed out by twitter, to people who already have a good following of users and are professionals in their field. So to earn a badge you have to start from the bottom.
Images for Gaining the Top Spot:
The images that you are uploading on twitter also have a chance to be featured in search engine results. This specific feature starts giving substantial results when you have posted the photo with a caption that has valid keywords. Even the original name of the photo that you have posted in your tweet matters, which is why you have to name the photo using keywords. It does not mean that it will be the only factor for SEO, but it does play a role in the whole optimization mix. The profile picture that you have uploaded to your account has the same SEO feature.
Use Embedding:
If you are using twitter as your main business handle, then it is wise to embed twitter with your other profiles. Google gives you the developer code to use so that you can embed your link in the site that you desire. It can help drive web traffic to your profile thus increasing your followers on twitter. The number of followers then determines the profile's importance with respect to its searching capabilities in search engines.
The approach that you take with your tweets and profile will end up helping your profile reach the top in a search engine. You should work the keywords in an efficient way and know when to use which keyword. The combined effort can make your profile stand out in the search engines.