A USB cable is the fastest and most straightforward method for transferring data between an Android phone and a Personal Computer (PC). By connecting both devices with a USB cable, you can easily transfer large files, even those that are several gigabytes in size, without requiring an internet connection.
Moreover, using a USB cable to transfer photos and videos is a reliable way to ensure that your data remains safe and secure. Unlike wireless transfers, a direct USB connection eliminates the risk of data loss or corruption due to interference or weak signals. Additionally, since the transfer is conducted offline, you can be sure that your private data stays private and doesn't get intercepted by unauthorized users or hackers.
Many users encounter problems when attempting to transfer data between their Android phone and their PC using a USB cable. In some cases, when the phone is connected to the PC via USB, it fails to recognize the device and only shows the option to charge the phone. Other times, the phone starts charging immediately without any notification or option to transfer data. If you are experiencing this issue, don't worry! This article provides helpful solutions to fix the problem.
The good news is that these methods are applicable to all Android smartphones, regardless of the device's model or brand. However, the options in settings may vary depending on the Android version or user interface (UI) skin. In the following sections, we will outline four effective solutions to resolve the issue of smartphones not connecting to a PC via USB and charging only.
The question you should be asking yourself now is how do I get my computer to recognize my phone now? No worries we have a lot of solutions for you. By following these steps, you can easily fix this common problem and transfer your data without any issues. With a little bit of troubleshooting, you can enjoy seamless and uninterrupted data transfer between your Android phone and your PC.
Is your smartphone new? Here is an Ultimate Checklist of Things to be Done to a New Smartphone for you.
Solutions to Why is My Phone NOT Recognized by My Computer
1. Enable USB Debugging
To ensure successful transfer of files from PC to mobile via USB cable, the first step is to enable USB Debugging. However, before you can access this option, you need to enter Developer Mode. Follow the steps below to activate Developer Mode and enable USB Debugging.
Open the Settings on your Android smartphone.
Tap on About Phone.
On this page, you can access all the information about your phone. To enter Developer Mode, simply tap on Build Number seven times (Note: Some devices have Build Number placed under additional information of the About Phone). Once you have done this, a message will appear on the screen confirming that you have successfully entered Developer Mode.
Go back to Settings and select Additional Settings to locate the Developer Options.
Locate USB Debugging on the Developer Options page and turn it on.
Congratulations, you have successfully enabled USB Debugging on your smartphone.
After enabling USB Debugging, remove the USB cable and plug it in again. This should display your phone's name, allowing you to transfer data. If the name doesn't appear, check the notification panel where you will find an option to switch from charging only to file data transfer.
You can also Check: How to Effectively Save Your Smartphone from Low Storage Space
2. Update Driver Software Via PC
It is common for the driver necessary to detect a smartphone when it is connected to a PC via USB to be either outdated or missing. However, you can easily resolve this issue by following a few simple steps.
Connect your smartphone to your PC.
Head to your file explorer, right-click on This PC, and select Manage.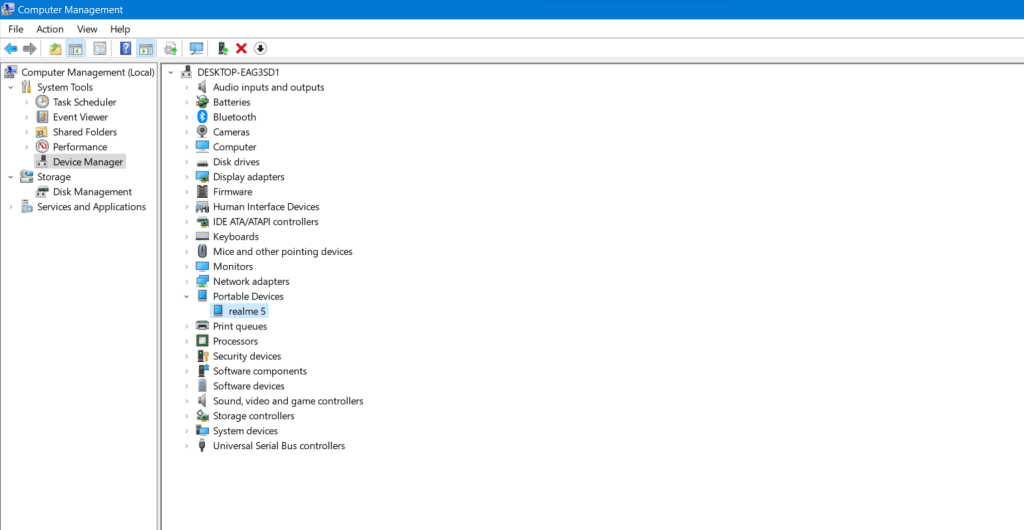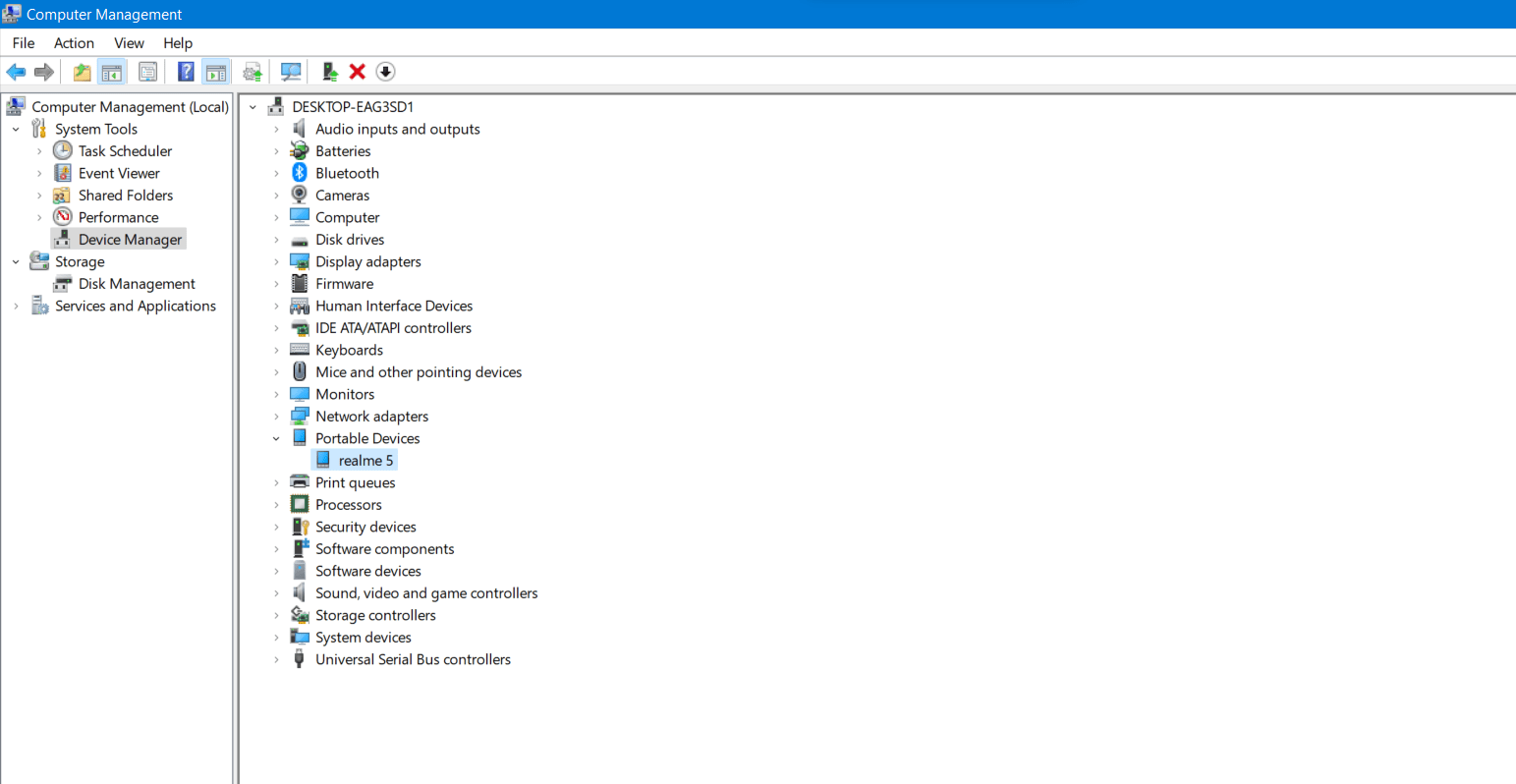 Select Device Manager.
To locate your phone name/Android, select Portable Devices from the list of options that appears and expand it.
Right-click on your phone name.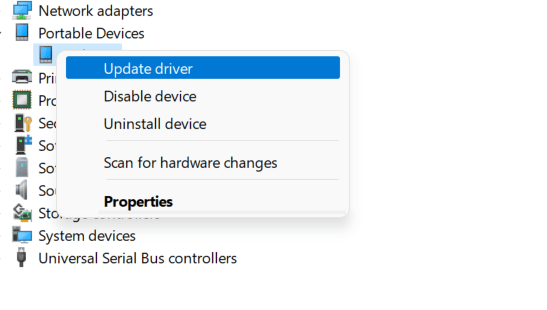 To update the driver software for your device, simply click on "Update Driver Software" and select the option that says "Search Automatically for drivers".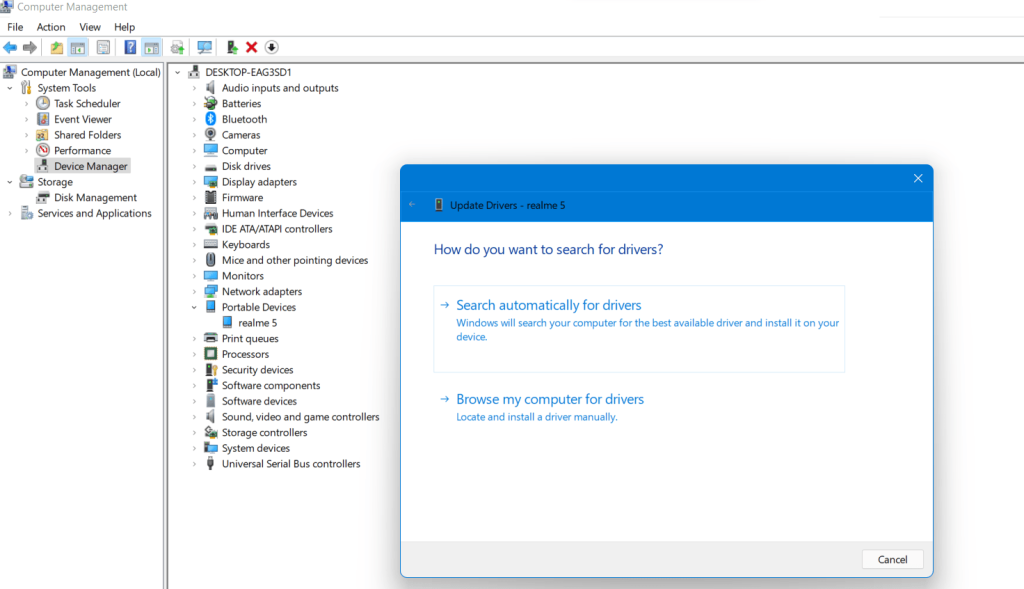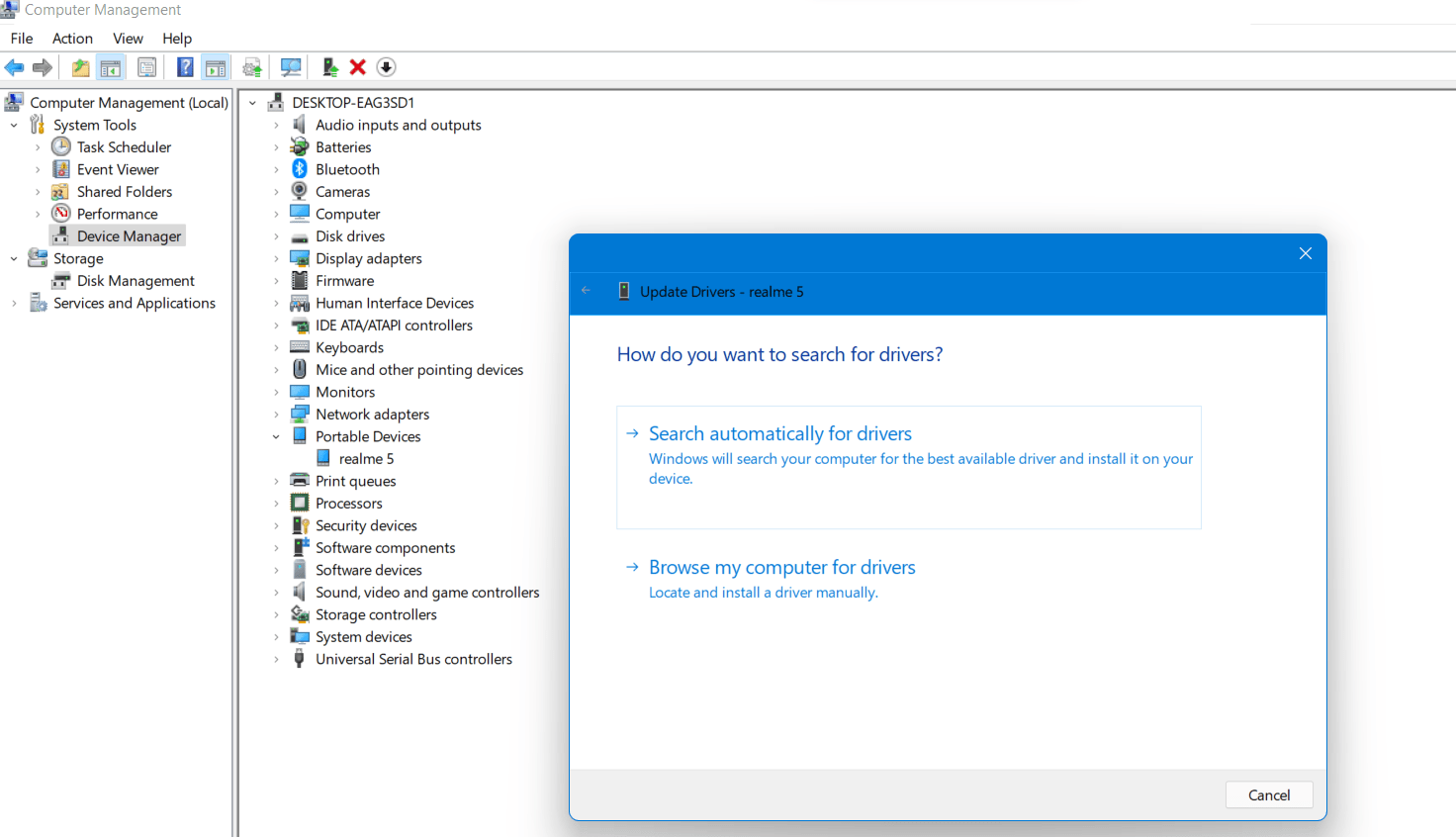 Once you have updated the drivers, the next step is to reconnect your phone to your PC via USB. This will allow your PC to recognize your phone as a new device and establish a stable connection. Be sure to use a high-quality USB cable to ensure fast data transfer and avoid any connection issues. Once your phone is connected, you should be able to transfer data between your phone and your PC without any problems.
RECOMMENDED: How to Install MTK Android USB (VCOM) Drivers on Windows PC
3. Clear Other USB Devices on PC
Connecting multiple devices to a PC over time can lead to a situation where your smartphone is not recognized. The underlying reason is that your PC stores information about all connected devices and installs corresponding drivers for each one. Over time, this can lead to a build-up of drivers, making it difficult for your PC to recognize your smartphone.
To resolve this issue, you need to remove all the previously installed drivers for your smartphone and let your PC install them again. This will clear any conflicting driver information and allow your PC to recognize your smartphone as a new device. Additionally, removing unused drivers can help improve the overall performance of your PC and free up valuable storage space.
Reset the USB Ports on the PC
In some cases, solutions to why is my Phone not Recognized by my Computer might be because the USB port is not be working properly. To resolve this, you can reset the ports.
Press the Window button and Search for Device Manager. Another option is to right-click on the Windows icon in the taskbar and choose "Device Manager" from the menu that pops up.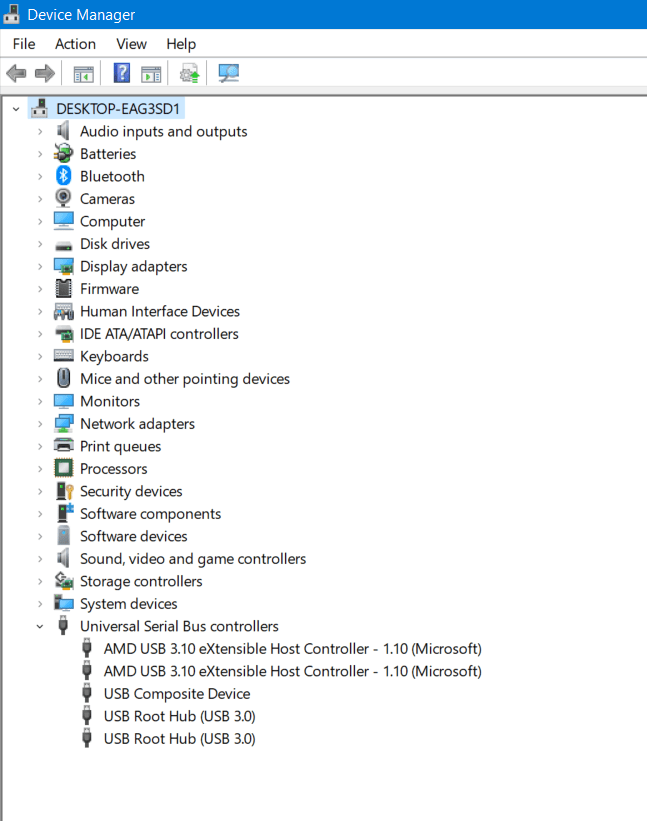 Now expand the USB Serial Controllers, which will display a list of USB controllers. Right-click on each USB controller and select "Uninstall" to remove the device. Repeat this process for all controllers.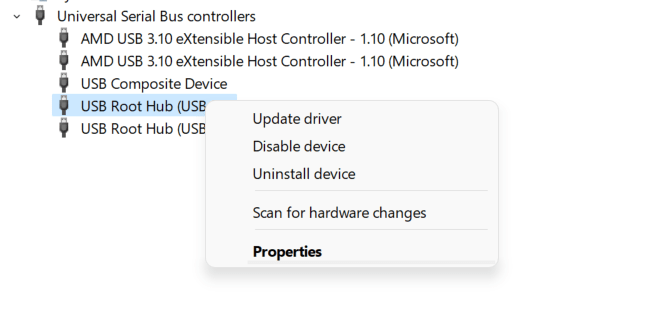 Once you've removed all old drivers, restart your PC and connect your smartphone again to reinstall the drivers. This should resolve the recognition issue and allow you to transfer data between your smartphone and your PC with ease.
4. Restart Your Smartphone
Sometimes, simple methods like restarting your phone are the only solutions for certain issues. Let's face it, we all restart our phones when we encounter a problem. Likewise, you can attempt this method which may prove to be effective if none of the above methods works.
Separate the phone and PC by disconnecting the USB cable.
Press and hold the Power Button until the device shuts off. Then, power it on again.
Restart your Laptop/Desktop/PC as well.
Re-establish the connection between your phone and PC using a USB cable.
How do you change USB from charging to transfer?
Frequently, unexpected problems arise and interfere with our work. However, these are the most effective and reliable methods that can resolve the problem of smartphones charging only when connected to a PC. If you are still experiencing the issue, please contact us by leaving a comment in the section below. Additionally, kindly inform us which method worked for you.
Related Tags: why won't my pc see my phone, why pc doesn't recognize phone, why my samsung phone is not detected by computer, my phone is not recognized by computer, how do i get my computer to recognize my phone, why my pc does not recognize my phone, why my pc won't recognize my phone, why my pc is not detecting my phone, my samsung phone is not recognized by my computer