Most Android users usually have this problem, but if you have not encountered this problem that means you have a large phone memory space and an external sd card of large memory as well, but the post is still useful for you in case you later encounter anything of such.
It was just like a surprise on my device with 1GB free storage space and still receiving insufficient storage space while trying to install an app from the play store and also same while trying to use my device Camera, but later on, I found a solution to this and my download and selfie-taking was successful.
More Tech Tips For You
– 4 Cheap 4G Smartphones You Can Buy Under $75
– Duplicate Files Fixer: Free Android App to Delete Duplicate Files Easily
– Solutions to Android Device Not Connected with USB on Computer
– Understanding Dual Core, Quad Core, Hexa Core, Octa Core & Deca Core Processors
How to Fix Not Enough Memory on Installing Apps from Playstore
1. Go to System Settings and Tap Storage.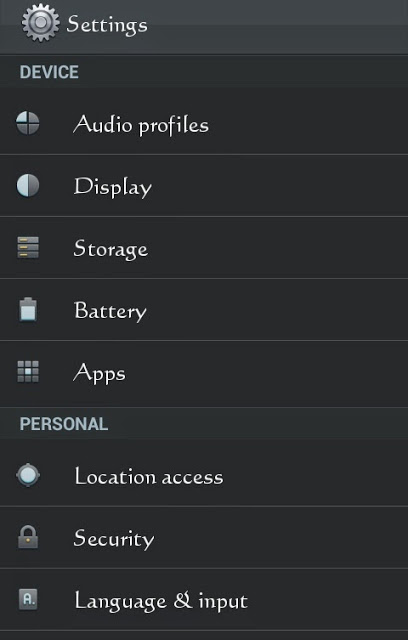 From storage menu, you can view your storage Disk left or unused space and those you have used as well.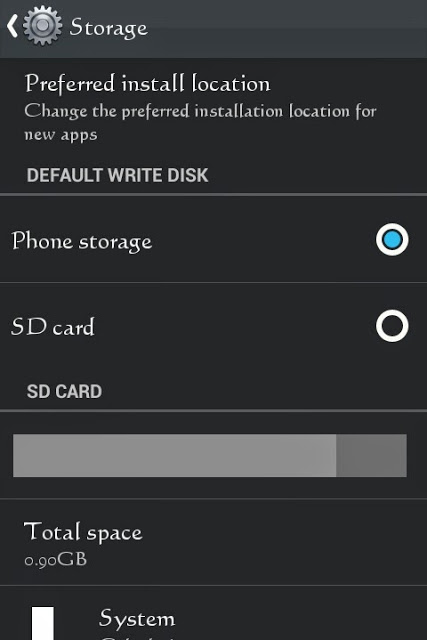 2. Tap on Preferred Install Location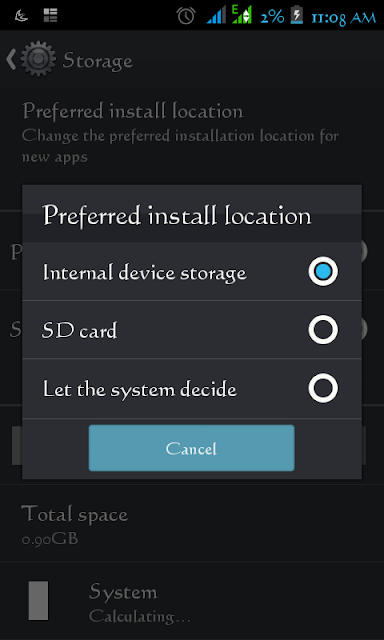 3. Now choose the disk where you have free storage or let the system decide.
It is advisable you choose the Let system to decide as the system would auto-download to where there is free space.
How to Fix Not Enough Memory While Downloading Files.
There are also sometimes when you would try downloading files, and you would receive not enough storage space, but you may have free space on other storage. I mostly encounter this using my Camera when my sd card slot is full, so it gives info to change storage space. To fix this if you also encounter this just:
1. Go to system settings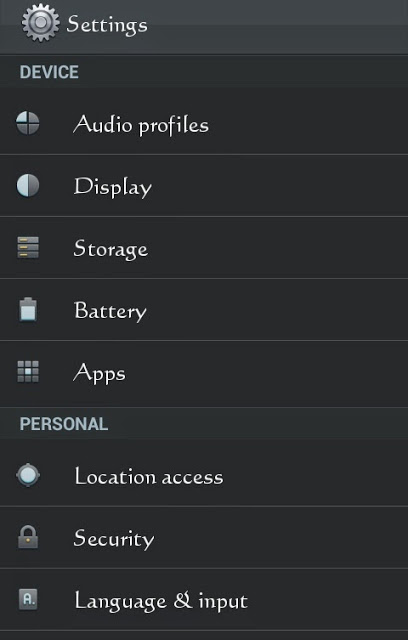 2. Tap Storage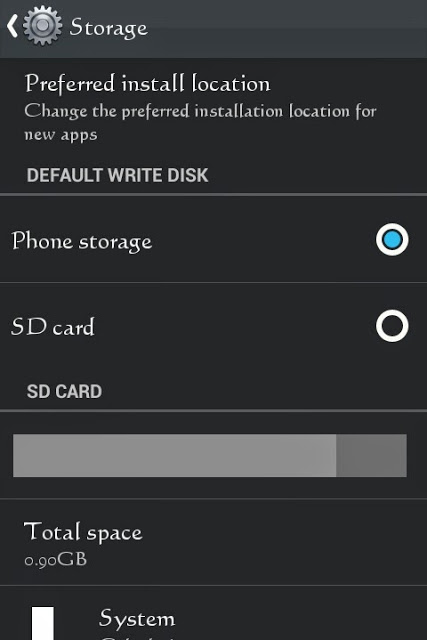 3. Change Default Write Disk to where you have free space. From above image, I changed my default write disk to Phone Storage just because my SDcard is full.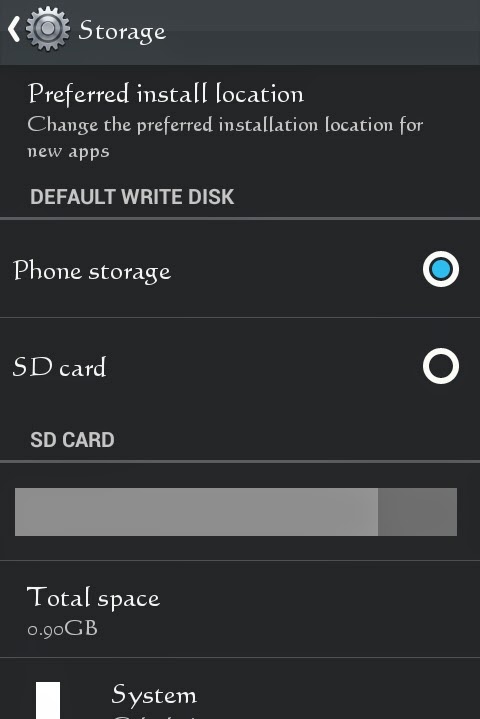 READ ALSO: How To Use Your Mobilephone Up To Its Full Potential
How to fix Not Enough Storage Space on Android
If any of the above didn't work for you, then try to clear your cache. You can do this by making use of the Cache cleaner app or manually.
By Using Cache Cleaner App
1. Download Cache Cleaner App from Playstore.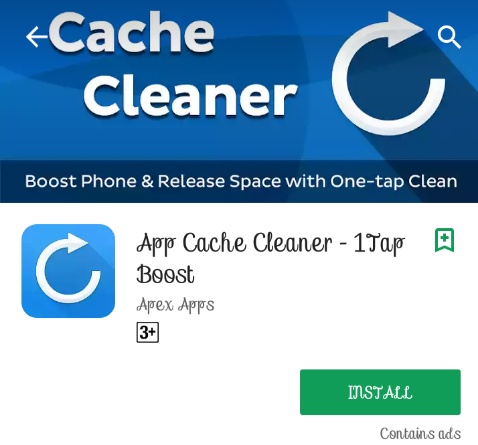 2. Install and Open it. Tap on start.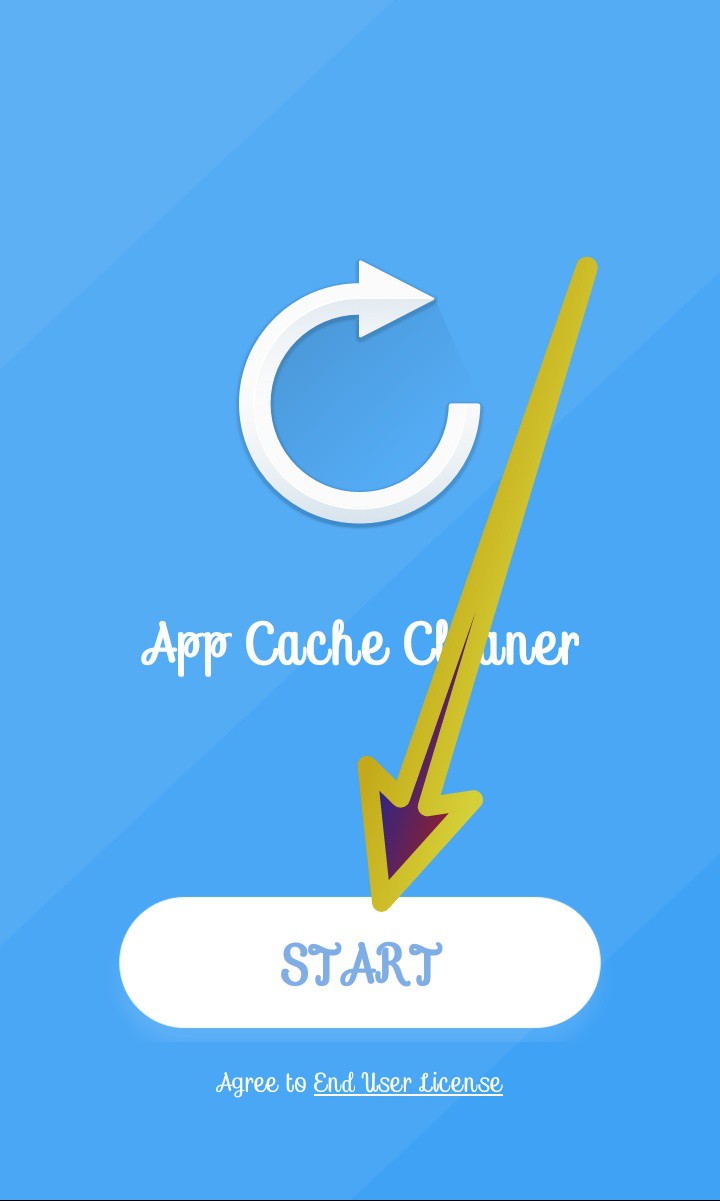 3. The app will scan your device and show you list of cache items.
4. Just tap on clear all at the bottom, but you can exclude some if only you need them.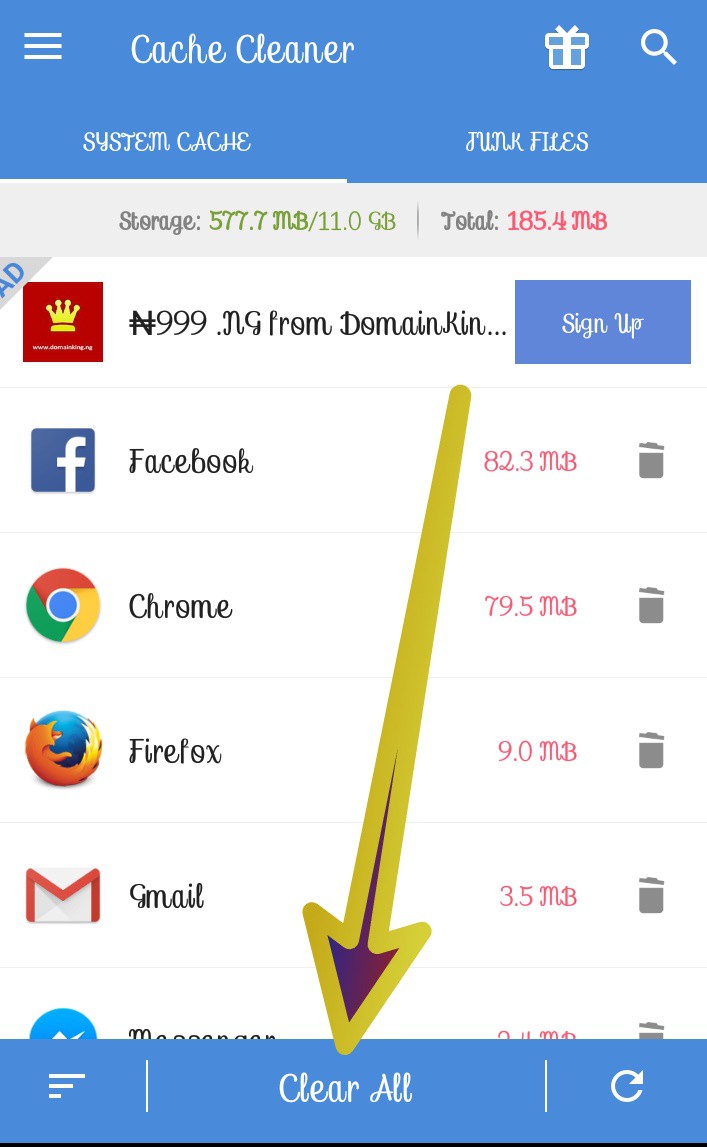 5. Go to junk files section too and do the same.
Manually Clearing Cache on Android Devices
There are instances the phone won't allow installation of the app also so you have the manual ways to deal with it. If you have many apps, the easiest way is to clear the cache of the top 5 apps you do use most. To clear the cache
1. Go to settings >> App
2. Choose the App you want to clear its cache.
3. Tap on clear cache and repeat for other apps. But on some latest Android, you will have to tap on storage before seeing the clear cache.
Feel free to use the comment section to ask any questions.