Are you using Android Device and you want to save your battery, read here ==>
How to save battery life on Android Device.
Have once thought is there a way I can switch off mobile data while my Android device screen turns off, but later I saw some smartphones which have the feature from the manufacturers. Was just feeling like why does my device don't have this feature, I then went on searching how to get this done but fortunately for me the application I can use for this is installed on my phone without noticing it can do the job for me.
Are you concerned which App this could be maybe you have it or not? probably you may have it or not but lemme quickly go straight to the point.
Must Read: Innjoo i1s vs Infinix Hot x507 – Which is the better choice?
Disabling Mobile Data while Screen goes Off Automatically on Android
1. Download and Install
DU Battery Saver PRO
either from
Playstore
or
Click Here to download free
.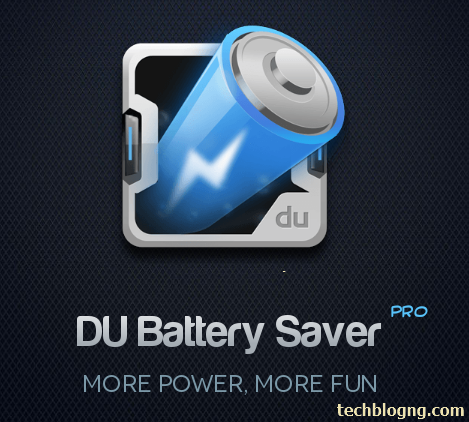 Are you concerned about what are the importance of using Du Battery Saver, let me gist you:
– Du Battery Saver is for showing your battery level on notification bar
– To savely charge your battery (healthy charging)
– It would monitor your battery usage for you and present outcome with a graph
– It tells you the correct duration your battery can last for
– It can automatically clear apps when screen is locked (for low memory devices)
– Allow to change modes according to battery level
– Alert you when battery is getting low and lots more.
2. Launch the App and you would have a page like below: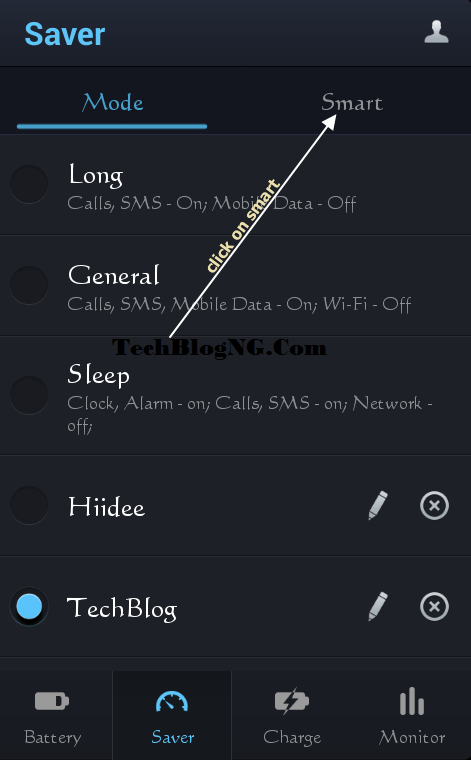 5. Now scroll till you see "Network Control"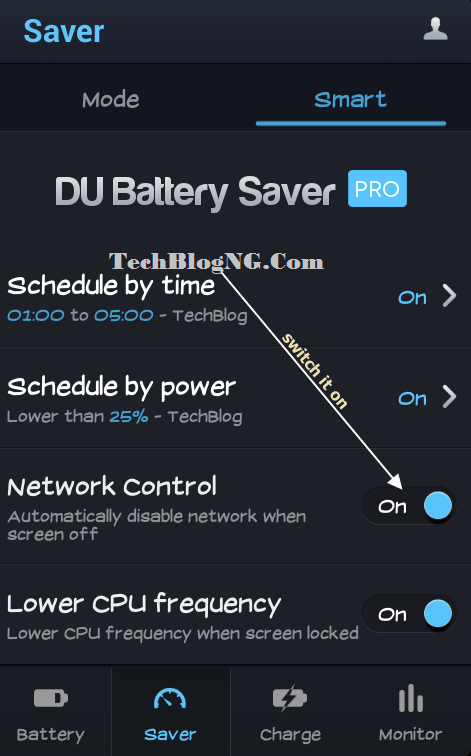 6. Switch it ON by tapping on it.
You can now turn off your smartphone screen and see as you have disabled your mobile data. once the screen is on back your Mobile Data too turns on also.
Enjoy and share with your fellow Android Lovers.