Yes it is Facebook Again, with a new update allowing desktop and other computer users to use its Messenger. If you don't have the app on your smartphone you are missing, get the app for
iOS
,
Windows Phone
,
Android
devices now.
The Messenger app for web will allow users to have access to chat service on desktop browsers. As at 2014, Facebook pulled messaging from the Facebook's mobile app and moved it into the standalone Messenger app. Last month, Facebook launched an initiative called Messenger Platform, which allows developers to build apps specifically for Messenger.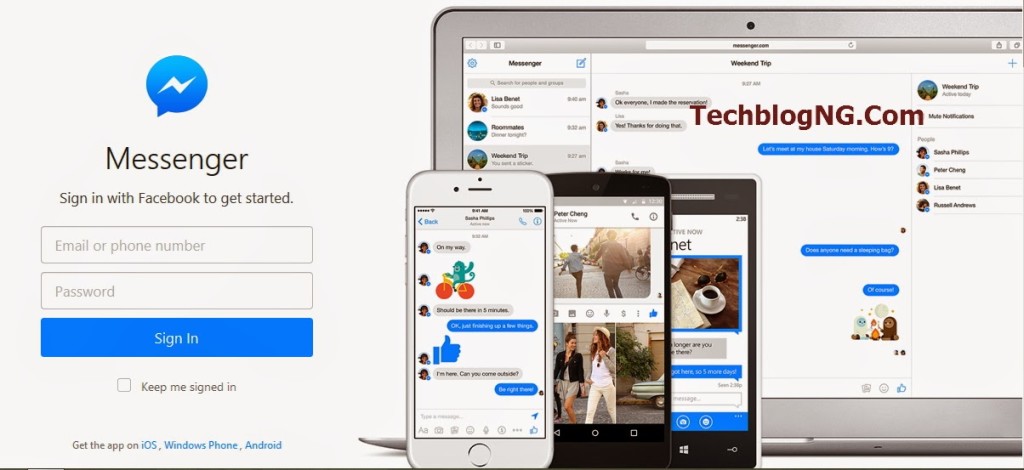 The latest move comes from Facebook after WhatsApp rolled out its PC version of its popular chat service as at January 2015. To get Started simply Visit Messenger.Com and sign in with your Facebook account details. The conversations you made can also be continued on a smartphone through the Facebook Messenger Mobile App, which already has about 600 million users.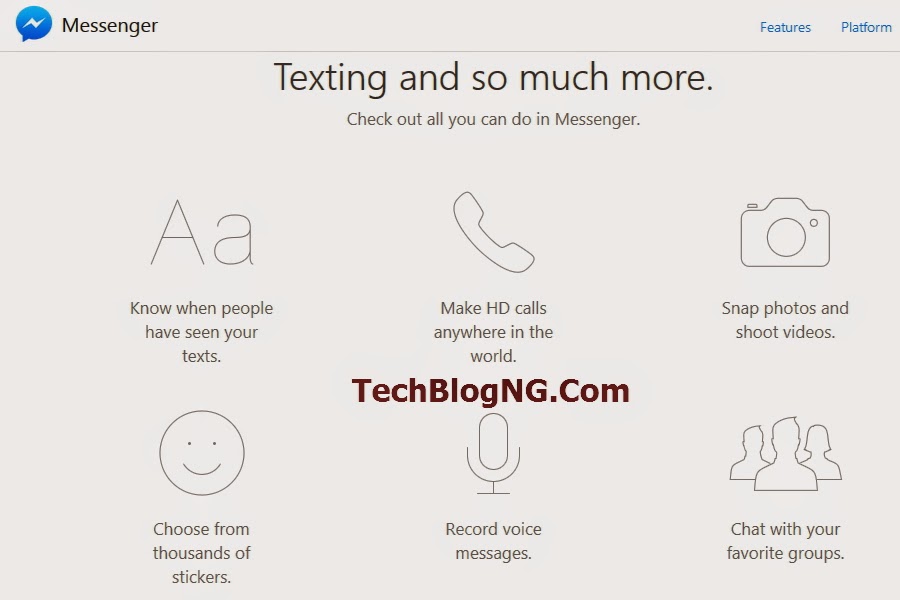 Features of the Facebook Messenger for Computer
There's an option to choose whether to get desktop notification when new messages arrived. This is a good feature to notify you when a new message arrive maybe when you are outside the browser but still working on PC.
Messenger.com
has the UI similar to the Messenger app.
Facebook Messenger Users can also send pictures, stickers, and the signature big thumbs up which the Mobile FB Messenger App also possesses.
However, the web app lacks some features like the ability to record and send audio messages, instantly send a photo from your web cam.
Want to know more about Facebook Messgener Features CLICK HERE.
Below are shots from my conversation while using the Faqcebook Messenger on my Desktop.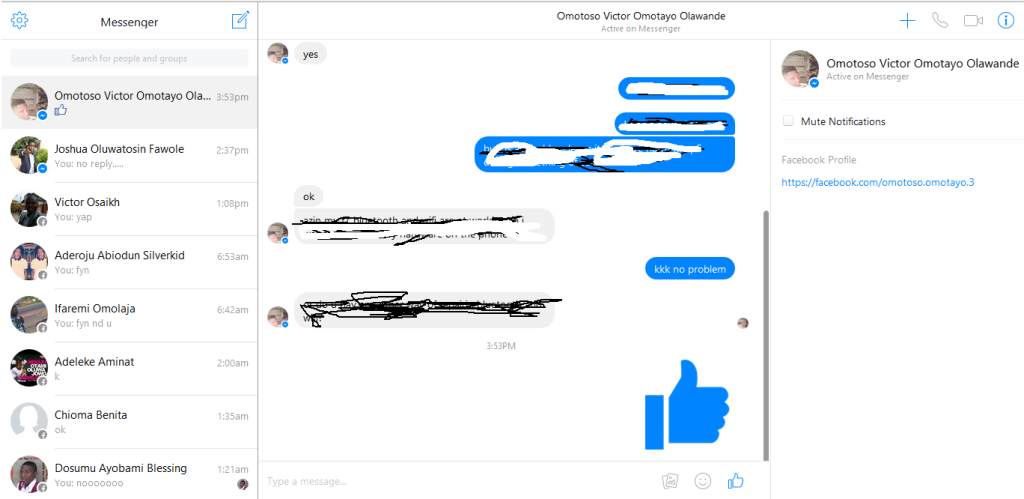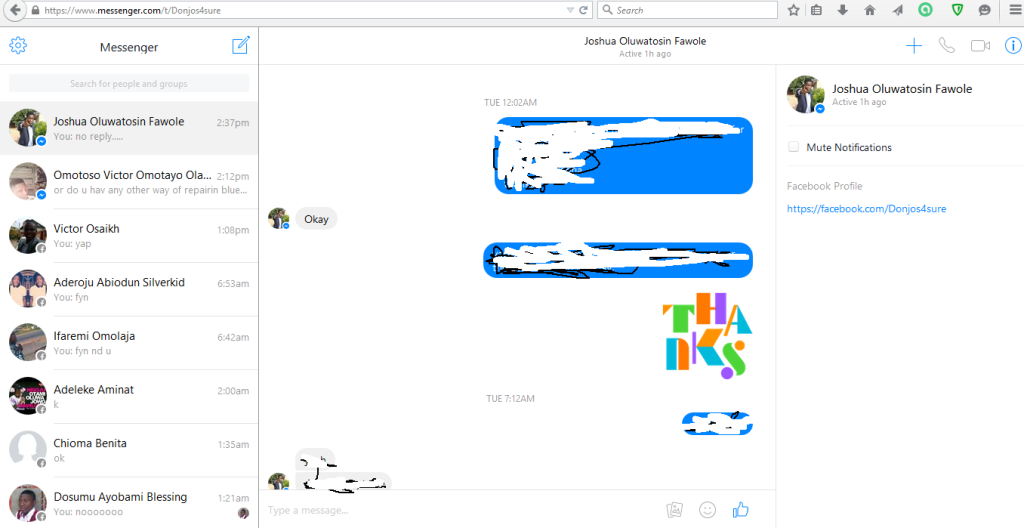 Conclusion
The update is cool and nice for PC users to start using messenger on PC but It would have been more preferable if Facebook can come up with a software or Messenger App to download and install on Computer and access messages from there just like the Mobile one instead of just opening browser before using the feature.