Thumbnail also known as featured image of a blog post is the image shown on main page of a blog website to give description of a blog post.
Below is a sample of post thumbnails in the image.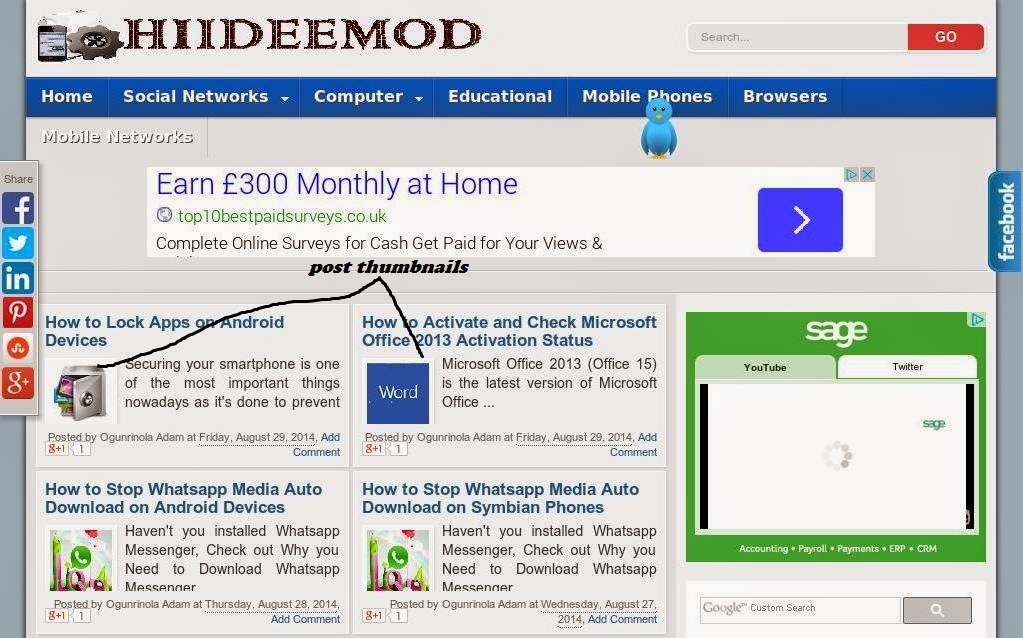 Must Read: How to add your Blog URL to Google Search Engine
Follow the simple procedure below to add post thumbnail to add featured image to your blogger blog post:
1. Sign in to
Blogger.Com
(it would just prompt you to sign in to your Google Account). After sign in completed you would be provide with Blogger Dashboard where you would see list of Blogs you have created. Choose anyone and a new page comes up.
2. On the New Page click on "

Create New Post

" Icon beside the Blogger icon as shown below.