The PDF – portable document file – has become a standard when it comes to dealing with digital documents. Its slowly rise begun in 1993 when it was invented as a type of document that will look the same on every device and every operating system. It has come the long way since then.
Now, we can't imagine using any other type of digital documents. The piles of paper on our desks are decreasing but the number of PDFs is increasing rapidly on all our devices. For efficient document management, you would need to have efficient tools that will help you when working with PDFs.
Luckily, now we have great capabilities of working with PDFs on our iPhones and iPads, too. And all thanks to PDF converter apps, that are capable of making PDFs from other files or vice versa. If you want to be efficient with handling these files, these apps can give you a hand.
1. PDF Converter by Readdle – Convert anything to PDF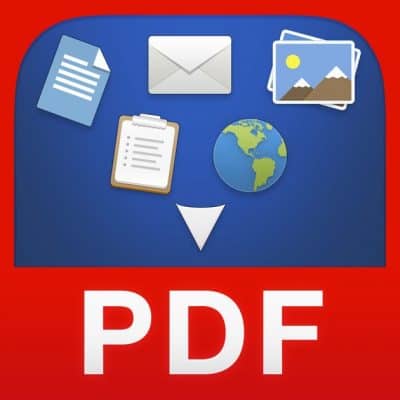 The best way to store files on your device is in a PDF file format. Some file types can be easily saved as a PDF, but some require an extra effort. This converter app will turn any file on your iOS device into a PDF. If you have a Word, Excel or Powerpoint documents you can convert it to PDF with ease. When installed, PDF converter allows you an "Open in" option, which will automatically make a PDF of these files. With the new extension, you can even turn web pages from Safari browser into PDFs. Just use action extension directly in Safari, which is available only on iOS 8 or higher. You can turn almost anything into a PDF with this app and those files will still look good as the original file.
Check out the app here: PDF Converter By Readdle
2. PDF to Word Converter-Convert PDF to Word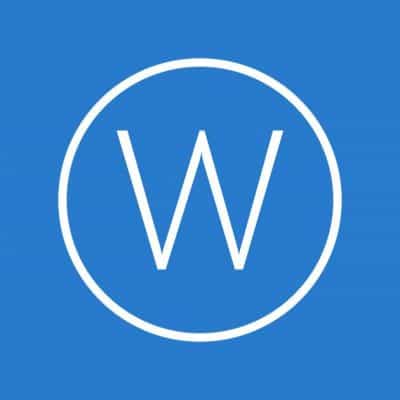 Editing a PDF has always been number one problem when using it. Even some small changes would require a lot of effort, which we usually aren't willing to put. And the good thing is that we don't have to. With PDF to Word converter app, you can convert any PDF to an editable Word document in just a few taps. This app has OCR engine, which will allow even conversion of scanned PDFs. You can convert any file that you have stored on cloud services like Onedrive, Google Drive, Box, Dropbox and iCloud. With some new updates, you can convert even Gmail attachments with ease, just sign-in from the app. If the PDF has text and picture in it, that won't be a problem for a PDF to Word app, because it will convert it accurately. Make changes to your documents the way you want.
Check out the app here: PDF to Word Converter
3. Scanner App – PDF Document Scan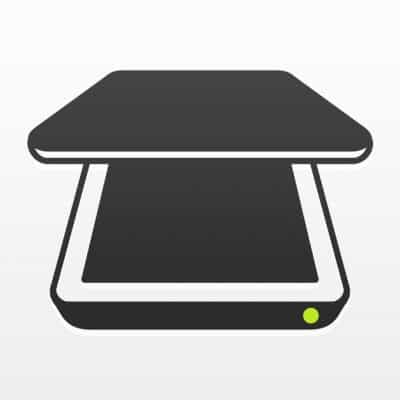 If you want to send a contract to a colleague or a client, you'd need first to scan the document and then send it. The scanned document would be in a PDF format, of course. But now, you can do this task without having a computer or a scanner, just use your iPhone. Scanner App turns your iPhone or iPad into a mobile scanner. Just open the app, take a photo, wait for the app to auto correct the perspective of the document and save it as a PDF. If you need to sign some document that is in PDF, you can also do that directly from the app. Just scan some other document with your signature and then you can insert it into a new one. With some advanced options, you can set the quality of the scan or share the document via Email, iCloud, Google Drive and others.
Check out the app here: Scanner App – PDF Document Scan
4. Speechify – Text to Audiobook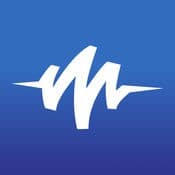 Today it is hard to take a sit and just read a book or an article that we want without some interruption. We are required to multitask on every step. With Speechify you can now turn any eBook, of course in PDF, or an article from a web page and listen to it as an audio file. You just need to highlight the text that you want the app to read and you can continue with your other tasks while listening to the text as an audiobook. The user can set the speed of speaking or an accent of the speaker, so if you are having problems with understanding the language this will come in handy. Also, this app can read your emails and social media too. If you stop the track on your iPhone just continue on your iPad or your computer.
You can check out the app here: Speechify – Text to Audiobook
5. PDF to Excel Converter – Convert PDF to Excel

If you are an accountant working with a lot of data, tables and numbers that are in PDF, you can feel like the data is stuck in it. If you try to do the copy-paste the data to excel, you will often get very bad results. That's why we have this useful PDF to Excel app that will allow you to extract the data from tables in PDF and convert them to Excel spreadsheet document. After the conversion, you will have your figures in tables like in the original file, with just one difference you can use them once again. The app can be linked with Google Drive, iCloud, Onedrive and Dropbox directly from the app. The conversion is performed on conversion servers, enabling the phone battery to last longer.
You can check out the app here: PDF to Excel Converter
Having seen in how many ways these apps can help us, can be eye-opening for some and reality for others. Whether you are looking to turn the file into a PDF or you are looking for a way to convert a PDF to some other file type, you'll find these apps very convenient. You can now unlock the full potential of your iPhone or an iPad and change the way you work with the documents.