The best sound equalizer tools for Windows offer abundant useful features to make your sound system perform tremendously. You can use these smart tools to perform various changes & settings to get the best user experience. Further, it works automatically to save your time & efforts. Let's discuss some of these tools in detail here.
Best Sound Equalizers for Windows 10
Bass Treble Booster
Use this one of the best sound equalizer tools for Windows 10 to cut bass or treble frequencies, boost bass or treble frequencies, convert to lossless audio formats like FLAC, Mp3, or WAV. Using this smart solution, you can strengthen (boost) or weaken (cut) the energy of specific frequency bands. In addition to that, you can use this tool to boost volume, build in preset EQ, drag & drop, and more. You can also use this tool to batch convert the files easily. It supports multiple input file types including WAV, WMA, OGG, Mp3, M4a, AIFF, and more.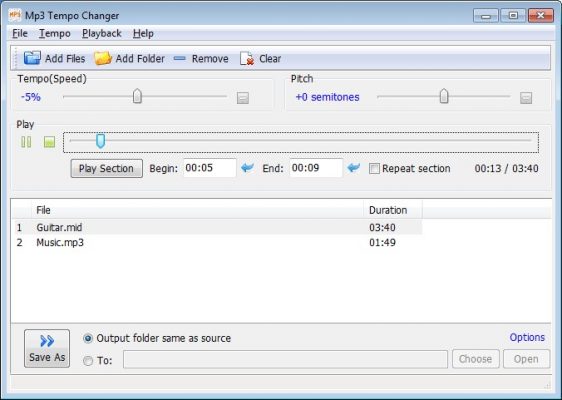 RTEQ
RTEQ helps you equalize files like MP3s and real-time audio signals. The sound equalizer for Windows 10 comes in two versions. A standalone version that helps you equalize real-time audio signals and a WinAMP plugin version that helps you equalize files like MP3s. It helps you equalize up to 300 channels with ease. It offers amplification from -Inf to +90.2db which helps you form transfer functions easily. Further, it offers a variable dynamic range that helps you fine-tune amplification range from -INF to +20dB or a more powerful amplification range from -INF to +90.2dB. For a more enhanced experience, it offers a dynamic equalizer where you get the chance to equalize dynamically for much higher qualitative sound. Its spatial resurrection feature allows you to widen the spatial effect of stereo music and with the variable quality feature, you can choose between the quality and processing power. In other features, it offers to support presets, supporting skins, saving files, regular updates, and more. Above all, you can download this useful tool for free at any time and make multiple copies as you want.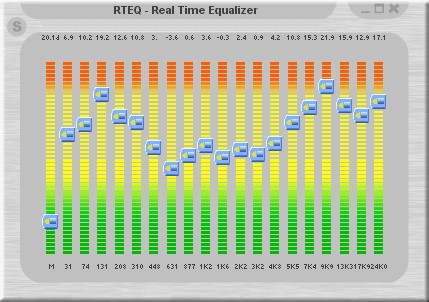 Graphic Equalizer Studio
Graphic Equalizer Studio is an advanced sound equalizer for Windows that offers abundant useful features. You can use its auto-correct feature to scan all chosen frequencies in the WAV file. It will help you determine the minimum and maximum amplitudes. Further, it will correct any variations by automatically decreasing or increasing the levels. Here, you will get a nearly linear frequency response and it will create more consistent sounding audio for the listener. Using this tool, you can fix the inconsistencies of applications like Internet radio stations and others. This tool offers an average and consistent degree of treble and bass for an improved experience. You can also use this tool to watch the minimum and maximum amplitudes.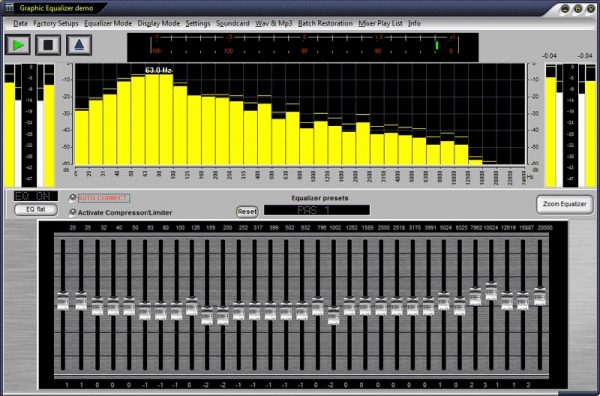 Here, you can use Q-Factor over 7-8 to create finer, softer, and more blended sound. In other features, it offers correlation meter, RMS level meter and peak level for the input and output, limiter, enhances & integrated compressor, DSP normalization of wave files, MP3 player & refresher, Q-Factor for fine-tuning, programmable frequency selection, sync to loop, automated real-time equalization and more. You can also use this as a batch restoration tool for all your MP3 or Wave files.
DFX
DFX offers superior sound quality with improved functionality. This sound equalizer for windows offers a new user-friendly and sleek design with enhanced features. It offers a highly intuitive and aesthetically pleasing experience to users while offering a lot of useful features. It offers a stunning audio spectrum with an emphasis on aesthetics and simplicity. You can personalize this tool with just a few clicks to fix the settings as per your preference. This powerful tool offers a lot of popular sound effects including ambiance, 3D surround, hyper bass, fidelity, and dynamic boost. You can even set the sound effects to match the various ambiances. It also offers a lot of other sound effects for an enhanced user experience.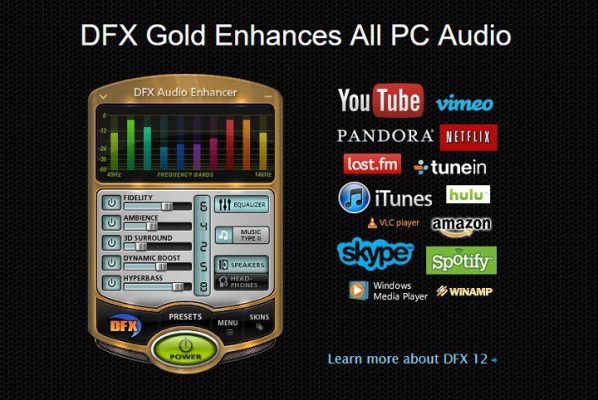 EqualizerPro
Equalizer Pro is one of the best sound equalizers for Windows. EqualizerPro offers a lot of useful features to make sound equalization effortless for you. It offers 10 band equalizers where you get more control over tone and pitch. Here, you can experiment with the bands, move them up or down, and feel the effect it makes on sound. This best music equalizer tool offers a bass boost effect that is an audio effect that amplifies the low frequencies of the sound. It helps you enhance your bass tone without masking it. It offers 20+ equalizer presets specially designed for popular listening modes. It also offers custom presets to use with your various programs. Here, you can create unique presets and save them for later use. In other features, it offers preamp volume controls to help you boost low tones and easy on & off switch. You can use this powerful and user-friendly tool for great performance.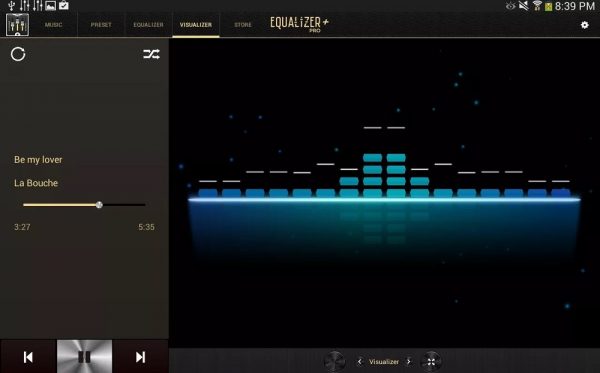 Using these sound equalizer tools for Windows, you can get the best results effortlessly. If you know more about such tools for Windows, then feel free to comment below.