Duplicate files are just files on a computer that appears more than once, there maybe some on your computer and you may not notice it. After I get to know how many duplicate files I have on my PC they are almost 1000+ which includes songs, videos, documents, files and lots more but I successfully deleted them once without stress and some more free space is added and I can as well see my computer performing more, better and faster than before.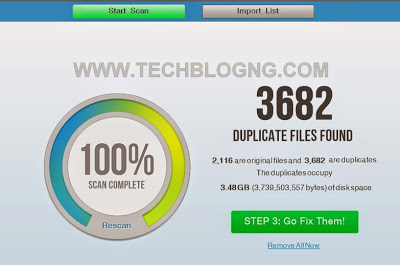 So its time to get your Computer/PC/laptop get cleaned up by following the below procedure:1. Download and Install Easy Duplicate Finder on your Computer, its available for Windows and MAC. Before downloading the software makes sure your Computer meet the requirements, For Windows PC: Any Window Version, 32 bit or 64 bit, CPU: 400 MHz or higher, RAM: 128 MB or more, Hard Drive: 5 MB of free space
For Mac PC: OS X 10.6/Lion – 10.10/Yosemite, 64-bit processor, A Mac with an Intel processor, RAM: 1GB of memory, Hard Drive: 64MB of free space
2.Launch after Install and you would have an interface as shown below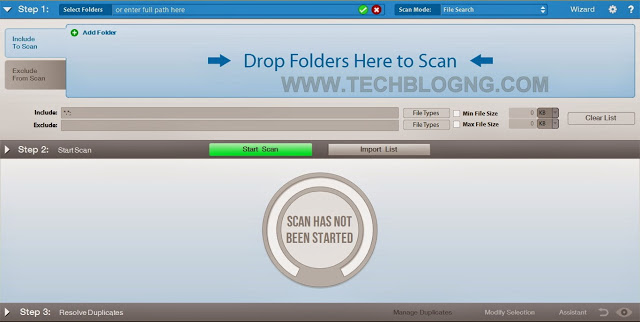 3. Select your Folders to Scan or Drop Folders in the section shown at the top as shown in the image below. It's advisable your scan your Computer C drive.
4. After selecting your Folder just click on Start Scan in Green Button.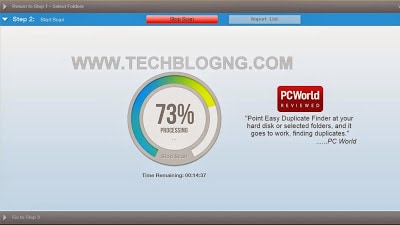 5. Just chill and relax till till scanning is completed, above is a scanning in progress and below is a shot shown after the scan is completed.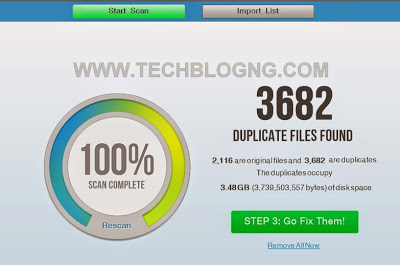 6. From the image above you can see I have 3682 duplicate files on my PC, to fix and delete the duplicate file just click on Remove All Now and another page shows as below.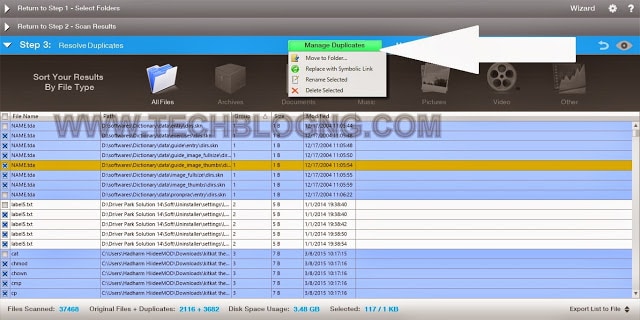 7. From the New page click on Manage Duplicates and Finally Click on Delete Selected.
Wait till all is complete and your Computer/PC is now cleaner than before.