After weeks of so much stress at your place of work or you are willing to cool off your brain, you might be planning to go on a vacation to somewhere serene and beautiful. I believe the beach is a very nice option. There are numerous beaches in the United States but we have some that are on the top of the list of best beaches. The considered features are pleasant waters, clean sand, and so on. I have compiled a list of the best beaches in the United States that would give you your desired satisfaction. Scroll down to learn more about the best beaches in the United States.
YOU CAN CHECK: How to Make Your Trip to Santorini A Memorable One
Best Beaches in the US
1. RACE POINT BEACH
best beaches in the us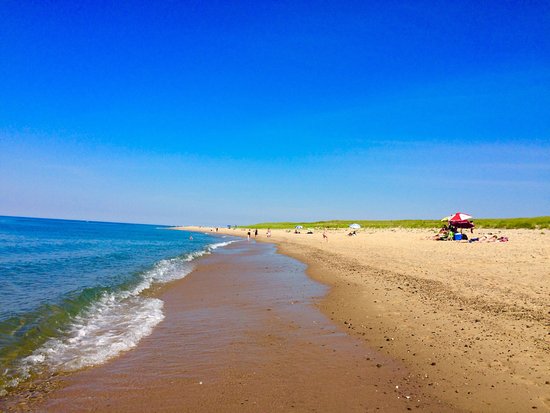 Race Point Beach is located at Provincetown, Massachusetts. This beach has seasonal toilets, showers and where to change your clothes. It is such a wide beach and dolphins can be seen offshore. If you are interested in surfing, swimming and skim boarding, then Race Point Beach is a nice place to go.
2. COLIGNY BEACH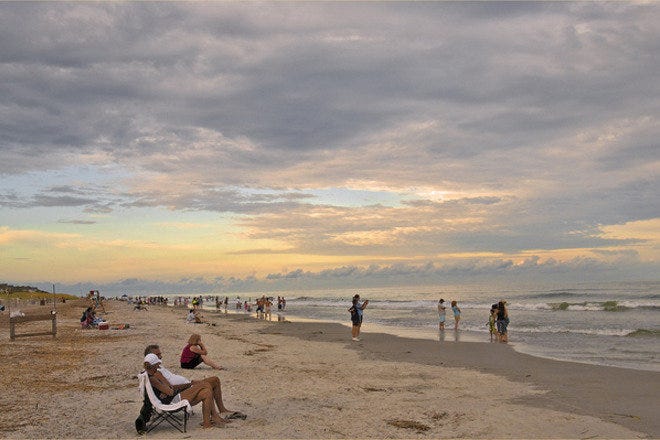 Coligny beach is located at Hilton Head, South Carolina. The best time to visit Coligny beach is around May to October. It is one of the most popular beaches in Hilton. Coligny beach makes your trip or vacation so easy because they have different facilities like bathrooms, a shopping center, perfect sand for riding bikes, free parking, and so on. It is such a great public beach. Make sure this beach makes it your list for your next vacation.
3. WAILEA BEACH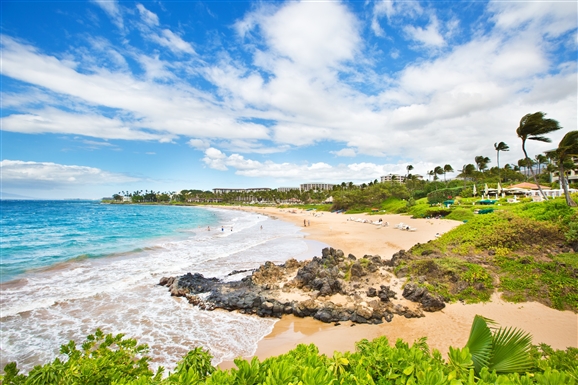 You can visit this beach at any time of the year. Its location is at Wailea in Maui, Hawaii. It is a public beach. It was formerly called Kahamanini. It is the least rough of all the beaches in Maui. It is a public beach, completely free. You don't have to bother about hygiene because they do a good job by keeping it clean always. A bonus: Sunbathing is free and it is surrounded by the most magnificent resorts.
4. CHERRY GROVE BEACH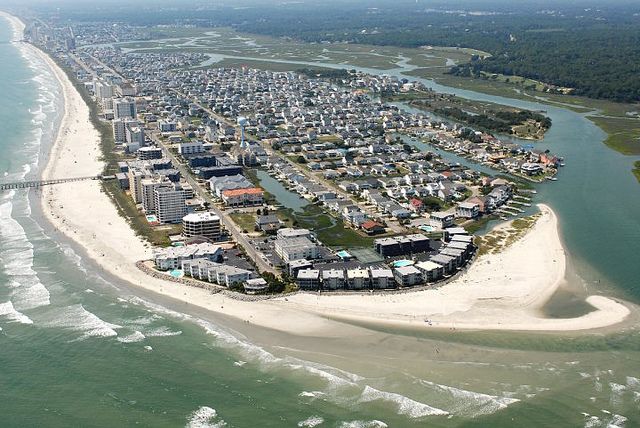 This beach is located in South Carolina. The best time to visit this beach is from May to October. It was built in 1950. In the past, Cherry Grove beach was named the best beach in South Carolina two times in a row but now, it is also known as one of the best beaches in the United States. Visiting Cherry Grove beach to explore its awesomeness would not be a bad idea.
5. DRIFTWOOD BEACH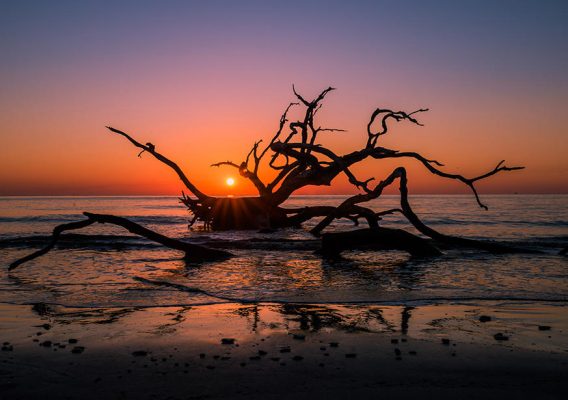 Driftwood beach will make you feel like you are in another world because of its awesome driftwood and trees. The best time to visit Driftwood beach is around March to September. The beach is a beautiful place for photography and most people use it for weddings. The beach is not easy to find and the parking space has limited space. Driftwood is perfect for a morning picnic, a warm afternoon and at night, you can gaze at the stars.
6. SIESTA BEACH

You can visit Siesta beach anytime, throughout the year. It is located on Siesta Key, Florida. Siesta beach is long and wide to the extent that mats were installed to enable the beach visitors to get to the shore. This beach's sand is white and soft, just like powdered sugar. You can involve yourself in jogging, volleyball, picnicking, floating on the calm waters.
7. CLEARWATER BEACH
best beaches in the us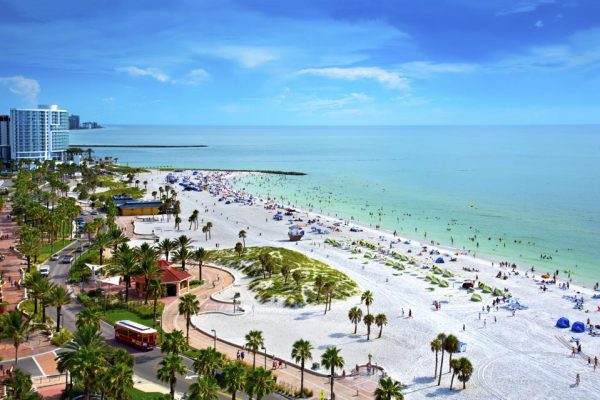 There is no season of the year you can not visit Clearwater beach. It is located in Clearwater, Florida. The sand at Clearwater beach is sugary and it is a perfect area for relaxing beneath the sun. Just like the name, Clearwater, the water at Clearwater Beach is crystal clear. Alcohol is highly prohibited at the beach. Swimming is allowed and people rarely drown because lifeguards are always on watch.
8. BEACH AT PANAMA CITY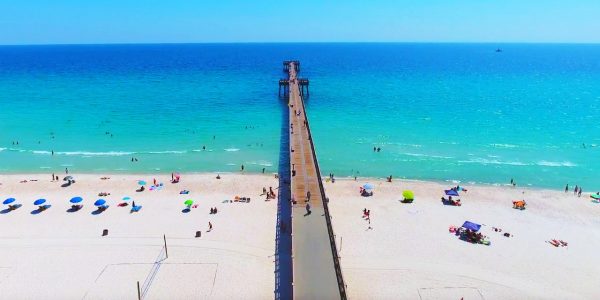 Panama city beach is located in Bay County, Florida. The beach is suitable for all ages. It is a vacation area, especially among residents of the Southern United States. Its features are white sand, clear waters. Surrounding the beach are restaurants that offer local and excellent kinds of seafood. You can visit any time of the year but the best time to go is during the winter season.
9. PENSACOLA BEACH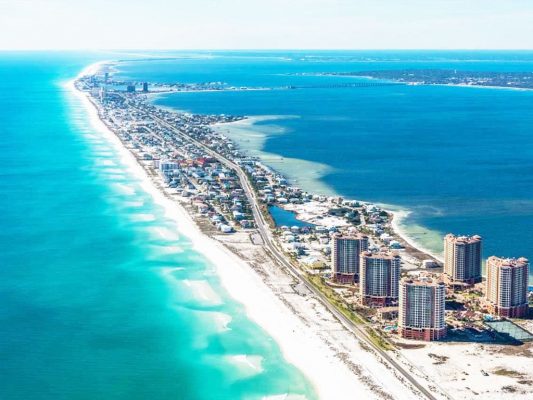 Pensacola beach's top attractions are its crystal clear water, warm temperature etc. Pensacola beach is just another Florida treasure. There are so many ways you can catch fun on this beach. You can take a walk, catch fishes, order seafoods from the restaurants around there.
10. HAPUNA BEACH
best beaches in the us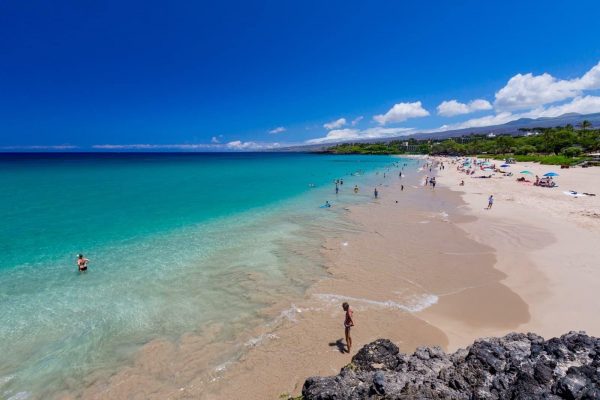 Hapuna beach's sands are golden, the waters are deep blue and it is impossibly beautiful. Hapuna beach is located in Waimea, Hawaii. It has been recognized as one of the Island's best beaches. The beach is perfect for swimming, snorkeling, bodyboarding, and sunbathing. There is enough space for parking. Food vendors, picnic areas, toilets, and showers are also available.
PICKS YOU MAY LIKE:
– Beautiful State Parks in New York
– Amazing Waterfalls in Thailand
– Top Ten Iceland Waterfalls to Visit Today
– Mesmerizing New Zealand Beaches – Our Picks
If you will ever be going on a vacation in the U.S, make sure to be visiting one of these beaches to make your whole vacation worthwhile!
Below is a Video from Mojotravels about Best Beaches in the U.S. You will enjoy watching it. Don't forget to share to your loved ones as well.