What do we understand by State Parks? A state establishes state parks in a country to preserve a location mainly because of its natural beauty, recreational potential, and historical interest. The purpose is to protect their unique ecosystems. By far, New York has the most states park. New York has about 1,416 state park sites. New York is a big city with buzz. New York has kept many of its remarkable landscapes within above 200 park sites. Most of these beautiful sceneries are available for public access with conservation efforts. New York State parks make the Empire State look so adorable. Let us talk about some of the beautiful state parks in New York.
1. LETCHWORTH STATE PARK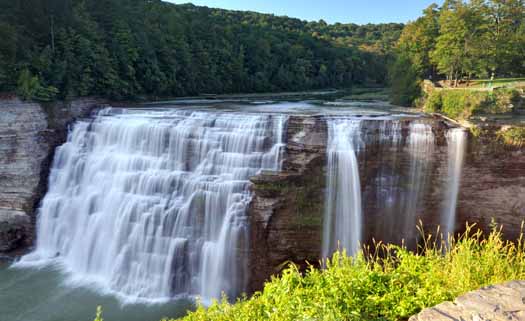 Letchworth state park is also known as "Grand Canyon of the East," is a soothing place to visit New York. This wonderful spot is filled with so many natural beauties that will leave your camera in excitement. The park has three waterfalls, known as the lower, middle, and upper falls. Letchworth offers a range of accommodation and a handful of fully-equipped lodges. It is one of the most impressive parks you can visit. You can enjoy many things at Letchworth State Park such as Hiking, Glen Iris Inn, Camping, Lower Falls, Grave of Mary Jemison, Middle Falls, Swimming, and so on.
2. CHIMNEY BLUFFS STATE PARK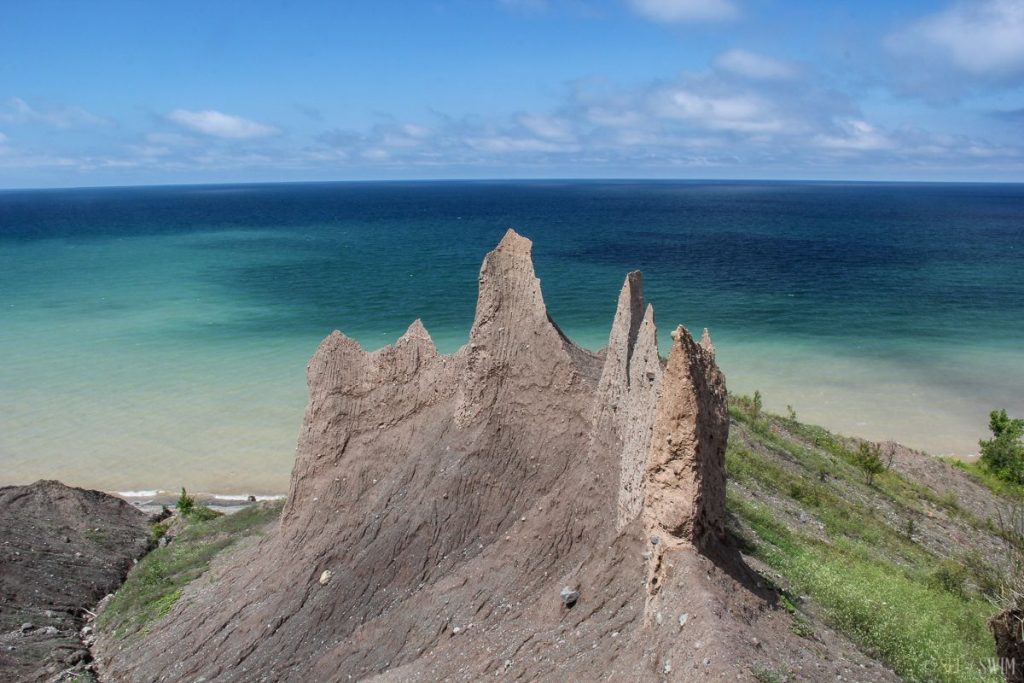 Chimney Bluffs State Park is the most dramatic landscape on the Lake Ontario Shore. Glaciers and severe weather conditions formed the park's rock formations. If your first aim is to access the bluffs and the lake, you should park at the end of East Bay Road. This won't be an easy stroll, but it is not difficult either. It only requires going through wave-torn pathways to get to the lakeside. The beach at the Chimney Bluffs is covered in stones of different sizes. You should view the bluffs from the shore because it is not safe to view them from above. If you want to enjoy a picnic, you don't have to worry because the park has tables for picnicking, even though they are under the sun.
3. POINT AU ROCHE STATE PARK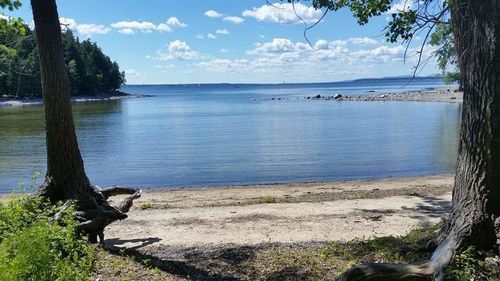 Point Au Roche State Park combines forested and open areas, most of the natural and underdeveloped. The Park happens to be situated in the eastern part of the town of Beekmantown. Point Au Roche is a wonderful family-friendly place in New York. The park has soft and sandy beaches. Visitors spend their summertime there, swimming, playing volleyball. Most visitors prefer fishing in or boating on the lake. If you don't want the lake enjoyment or you need some break from the water, you can take a bike journey to explore the wildlife area in different environments.
4. HUDSON HIGHLANDS STATE PARK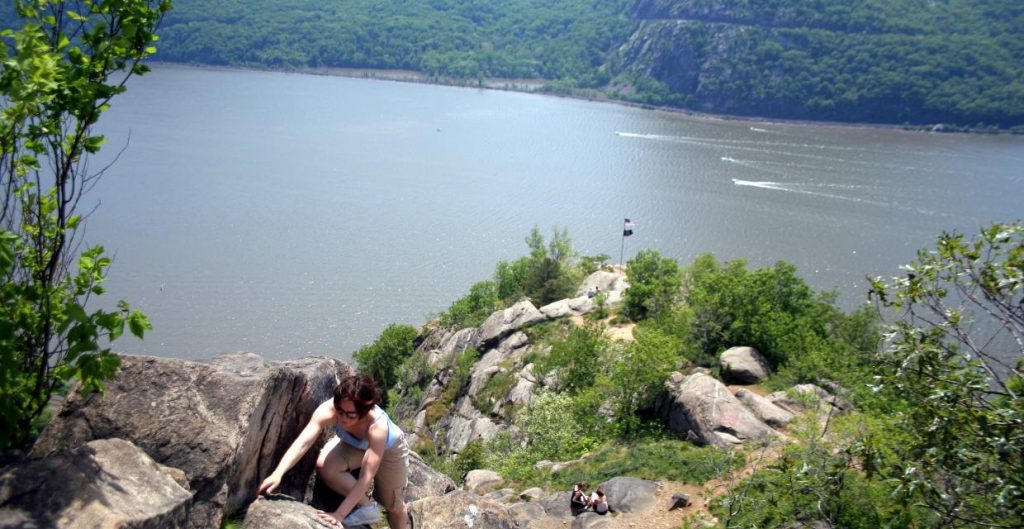 Hudson Highlands State Park is a non-adjacent state park in the United States. The cool Park is located on the eastern side of the Hudson River. There are about 28 trails in Hudson Highlands State Park. The Park has so much space for outdoor activities like fishing, hiking, kayaking, boating, and birding. Camping is not allowed at the park, and a maximum of two pets are allowed during the daytime.
5. SARATOGA SPA STATE PARK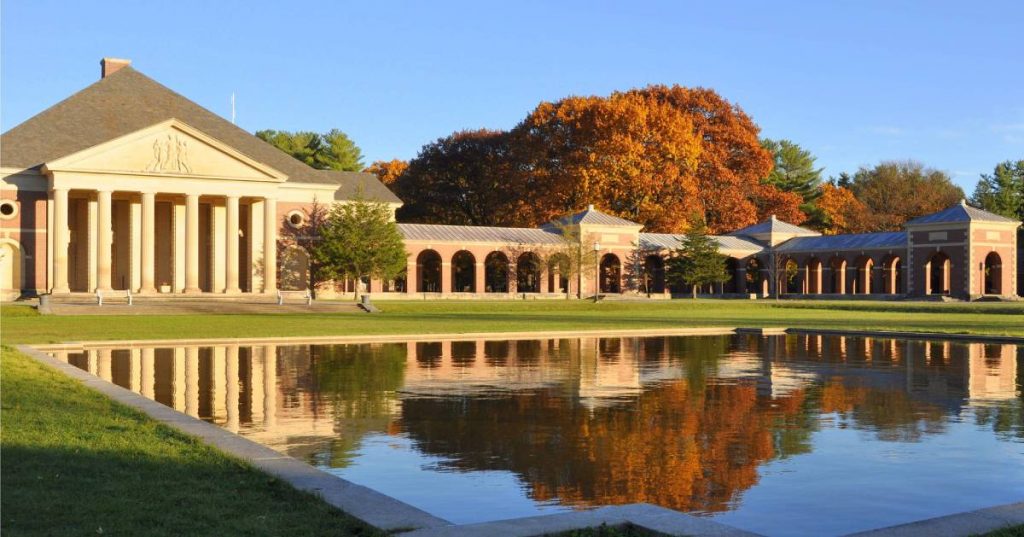 One of the most interesting facts about Saratoga Spa Park is that drinking the water, there is believed to heal whatever ails you. The Iroquois tribes believe that the water at Saratoga Spa Park has healing powers, like curing heartburn and diabetes. Even though there is no proof for all these claims, many people rush there with their water bottles. In addition, the park has classical buildings like the National Museum of Dance, Spa Little Theater, and the Saratoga Performing Arts Center.
6. ALLEGANY STATE PARK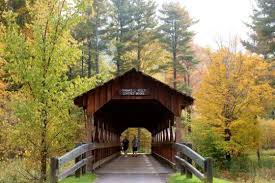 This park offers a sandy beach for swimming, kayaking access points. Allegany State Park is at Western New York, Cattaraugus County. This amazing park is divided into two(2) different sections: The Red House Area and the Quaker Run Area. All the activities of Allegany State Park take place around the Red House Area.
Thunder Rocks in Allegany State Park is made of bedrocks and is so impressive to watch and visit. It is not to be missed. Walking through Thunder Rocks is like walking into a fairy tale. Visitors are allowed to camp, swim, play tennis, fish and do lots of fun activities.
7. GANTRY PLAZA STATE PARK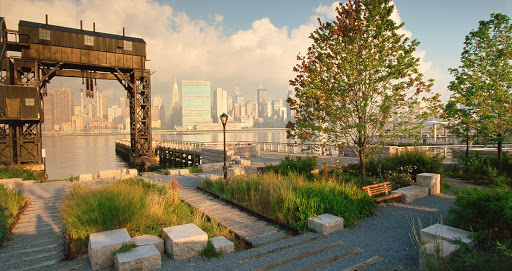 Gantry Plaza State Park is situated in Long Island City, New York. It is one of the smallest state parks but is more urban than you may have thought or expected it to be. Nevertheless, this park gives a wonderful view of the mid-town New York skyline. Though there are no big and wide waterfalls on which you can hike at the park when you fish off the pier, go to outdoor concerts, inhale the sweet scents of the gardens at the park, you will forget that you are in a town, at least for the time being.
All of the parks listed above are among the best state parks you will ever find in New York. I hope you will enjoy yourselves when you visit at least one of them someday!