Vancouver attractions are among the most beautiful places in the World. Vancouver is one of the most crowded and diverse cities in Canada. It's an excellent place to film because it's surrounded by mountains and has a lot of art, theater, and music. If you want to learn more about Vancouver's history and culture, you should visit the city's many different neighborhoods and visit its beautiful parks and gardens. Vancouver is a great place to go outside because it has a lot of parks and a pleasant climate that keeps the temperature stable all year. It also has a great cultural scene, great shopping, and great food. However, let us discuss the different Vancouver attractions in Canada.
Vancouver A

ttractions – Places to See and Fun Things To Do
1. Visit Stanley Park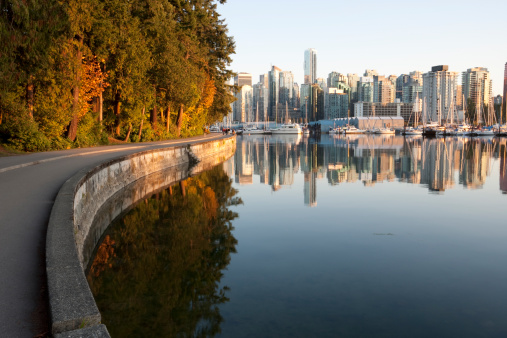 If you go to Stanley Park, Vancouver's first green space, you'll see a lot of space and beautiful scenery. It's one of the best Vancouver attractions if you want to spend some time relaxing while you're on a city tour. Most of it is in water. The whole coast placed just minutes from downtown Vancouver, as well as the trails inside the park, are stunning. Do you want to go with a guide? Or do you want to find out for yourself? Plan some fun things for the whole family to do at different places on Vancouver's west coast. Take someone you love out to dinner, play tennis, or golf with a friend in Stanley Park.
2. Vancouver Aquarium
The Vancouver Aquarium is among the excellent Vancouver attractions to see. It is a public aquarium in Canada, open to the public, in Stanley Park. An aquarium is where marine research, ocean literacy teaching, conservation, animal rehabilitation are done, and a big draw for tourists.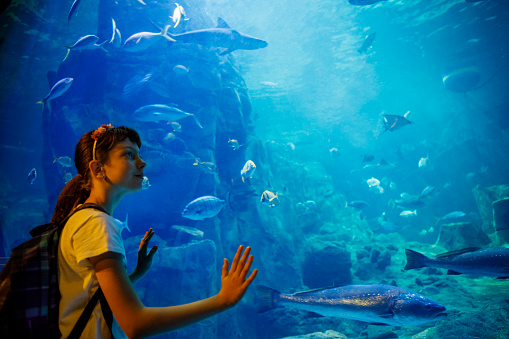 The majority of the exhibit focuses on animals and habitats found in Canada and its surrounding cold waters. Other parts of the show go to the tropics of the Amazon jungle, where snakes, sloths, and caimans can be seen. Most people who go to the Aquarium spend about 90 minutes to two hours there, but some stay longer. You can buy tickets at the main door. Due to limited space, it is best to reserve your tickets ahead of time.
3. Have fun at Chinese Garden
A garden in Vancouver, British Columbia, Canada called the Dr. Sun Yat-Sen Classical Chinese Garden is the first Chinese or "scholars" garden built outside China. It is at 578 Carrall Street and has a free public park and a paid garden. Vancouver's Chinatown is home to the first Ming Dynasty-style garden built outside China.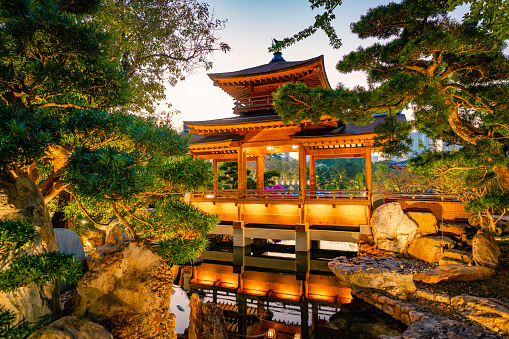 In Vancouver, you should go to Dr. Sun Yat-Sen Classical Chinese Garden if you want to see some of the best things this city has to show you. The Chinese Garden, built between 1985 and 1986, was based on the gardens of Ming Dynasty academics. Both Chinese and Canadian employees worked on the project, which took place between 1985 and 1986.
4. Explore Robson Street
Robson Street is another awesome place among the Vancouver attractions. It is one of the main streets in Vancouver, British Columbia, Canada's downtown, and the West End, and it runs from the southeast to the northwest. In German, these streets were called "Robsonstrasse."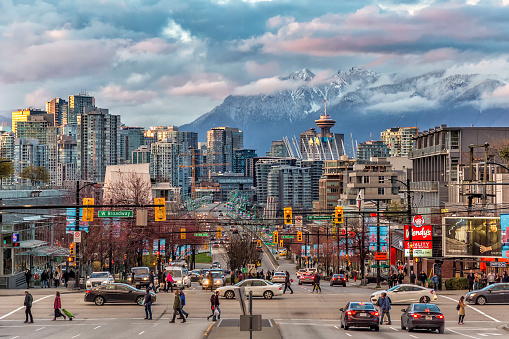 Robson Street has more than just high-end boutiques and pretty stores. There are also art galleries and places to eat that are casual and good, and there are many different types of food. Many street performers will entertain people shopping or drinking coffee on the sidewalk at night.
5. English Bay Beach
English Bay Beach, also known as First Beach, is the most popular beach in Vancouver's downtown area. It's on Beach Avenue between Gilford Street and Bidwell Street, and it is one of the most awesome Vancouver attractions to visit in West Vancouver. The beach is sure to please anyone who wants to relax, play volleyball, or see whales.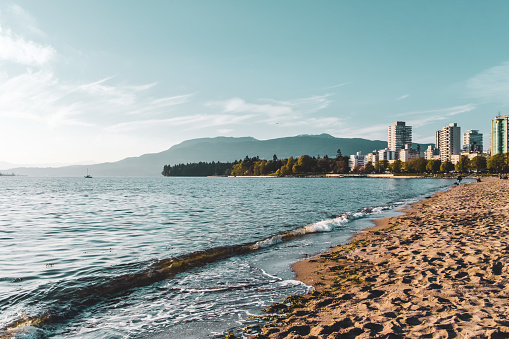 It has the Stanley Park Seawall on its east side and the beautiful English Bay on its west side. Swimming, sunbathing, volleyball, kayaking, and stand-up paddleboarding are just a few of the things you can do on the beach. The beach at English Bay is also one of the few beaches in the area that can be reached by people who are disabled.
6. Canada Place
With sail-like roof peaks covered in fabric, Canada Place is a beautiful sight among the Vancouver tourist attractions. It is on Vancouver's skyline. The building is brightly colored, with different hues representing Canada's diversity. In 1927, Canada Place was built to help the Canadian Pacific Railway and other businesses move goods across the Pacific Ocean by sea. Flyover Canada attraction is also around this vicinity.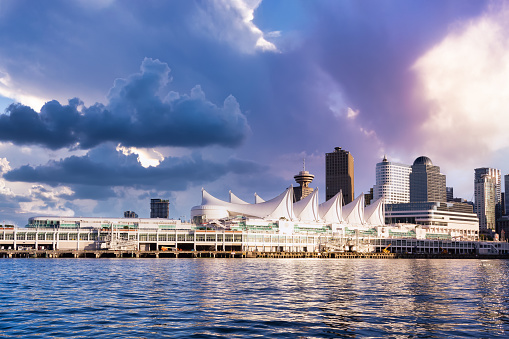 Today, the multipurpose building takes people on cruises to Alaska. The Vancouver World Trade and Convention Center and a well-known hotel are in that area. Canada Place, which is on the water, has changed over the years, and it was the Canadian Pavilion at the 1986 World's Fair. You also have Waterfront Station nearby which is a major transit hub with ferries departing for the public market at Lonsdale Quay in North Vancouver.
7. Granville Island
Vancouver, Canada's Granville Island is a small island used for shopping, and it is another beautiful location among the beautiful Vancouver attractions to visit. People live in Downtown Vancouver, but it's under the Granville Street Bridge, across False Creek from there. The island is home to 275 businesses and facilities, employing over 2,500 people and generating over $215 million in annual revenue.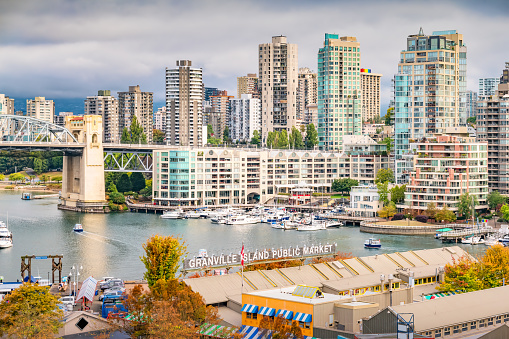 Every day, fresh food and fish are sold at a public market. Among all the Vancouver tourist attractions, attractions for all ages can be found all over Granville Island, from comedy shows to modern theater. Buskers will keep visitors entertained as they stroll through the market and around the boutiques.
8. Science World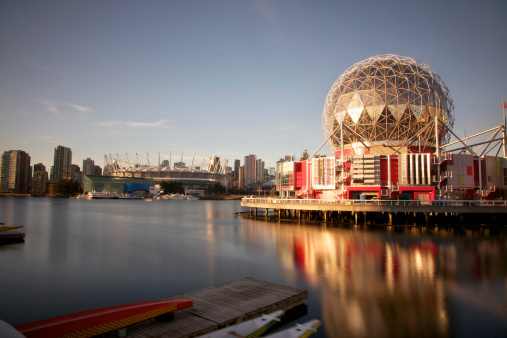 If you are interested in science at all, you'll have a great time at Vancouver's Science World. The museum has both permanent science displays and some fascinating displays that are great for a family trip. People can play with many of the exhibits, and there is also an OMNIMAX Theater on the site. This is one of the best places for kids to go in Vancouver, east of downtown.
9. Museum of Anthropology
We can't overlook the anthropology museum while discussing the fantastic Vancouver tourist attractions to visit. You must visit the Museum of Anthropology at the University of British Columbia if you want to learn more about aboriginal peoples worldwide, especially those in British Columbia called First Nations. Thirty-eight thousand ethnological artifacts and 500,000 archaeological artifacts are in the museum, which opened in 1949 and has been around for more than 50 years.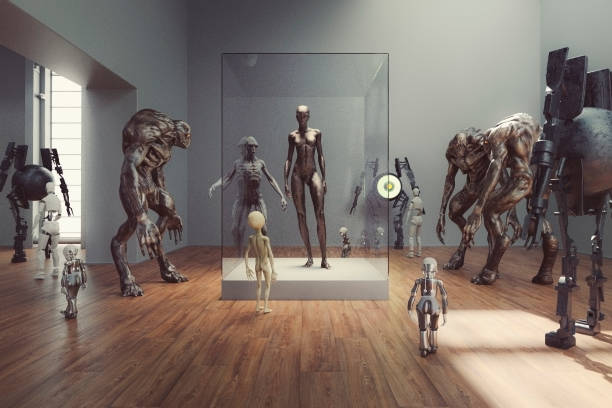 Large totem poles used by Northcoast Indians to tell stories, along with things that all indigenous people used in their daily lives, can be found in this place. The Museum of Anthropology is not just a public museum; it is a beautiful sight among the Vancouver tourist attractions. It is also Canada's largest teaching museum. However, it's hard to think of anyone learning in this beautiful setting with views of the sea and mountains, even though it would be hard to understand.
10. Grouse Mountain
Grouse Mountain is the last on our list among the Vancouver tourist attractions to visit. It is in the District Municipality of North Vancouver, British Columbia, Canada. It is part of the North Shore Mountains in the Pacific Ranges, and it can be found there. It's one of the most popular things to do in Vancouver all year long, and you can go hiking in the summer and ski in the winter.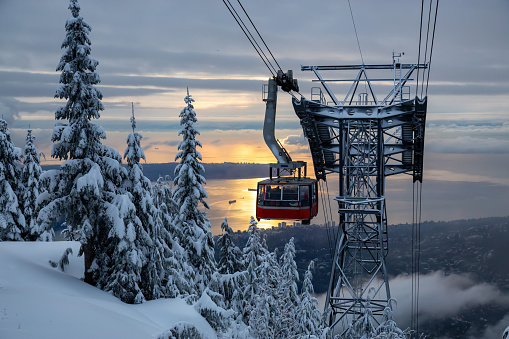 Visitors can go to the top of the mountain at any time of the year thanks to a tramway. They can enjoy breathtaking views and nature films there. There is also a wildlife refuge with bears, wolves, and educational events at the resort. A lumberjack show is also fun, where people can watch loggers chop, saw, and roll logs.
11.
If you're looking for a breathtaking view of Vancouver, look no further than Lighthouse Park. Located just minutes from downtown Vancouver, Lighthouse Park is one of the city's most popular tourist destinations. The park offers a variety of activities for visitors of all ages, including hiking, picnicking, and bird-watching. The Lighthouse park is just 20 minutes away from Stanley park. Both of them are situated in West Vancouver, Western Canada.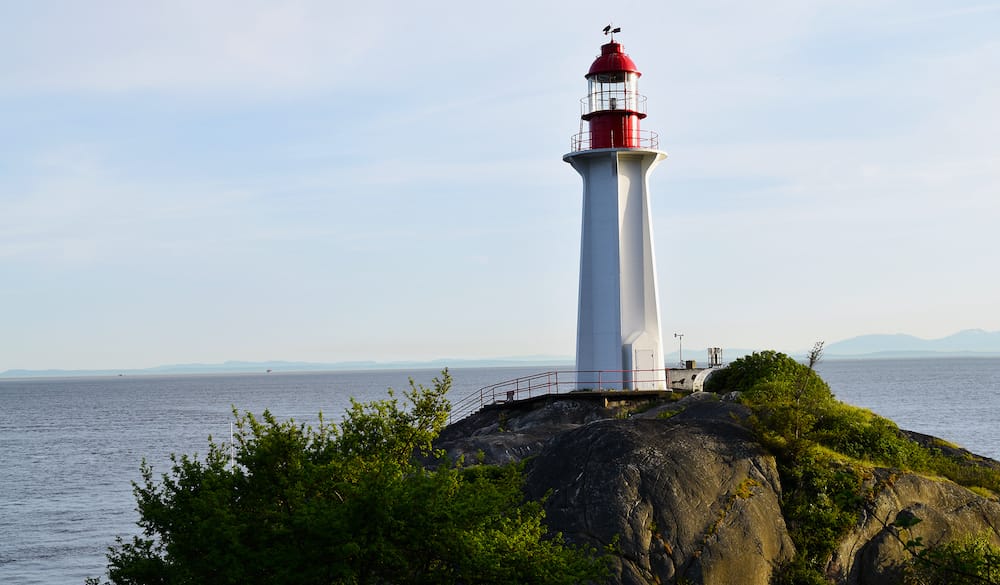 For those who want to explore the park's history, the Lighthouse Park Conservancy offers guided tours of the park's lighthouse. Built-in 1874, the lighthouse is one of the oldest in Canada and is a National Historic Site. The tours are a great way to learn about the park's past and get a close-up look at the lighthouse.
Whether you're looking for a day of adventure, fun on the main street of Vancouver, or a chance to relax and take in the beauty of Vancouver, Lighthouse Park is the perfect place to spend a day.
12.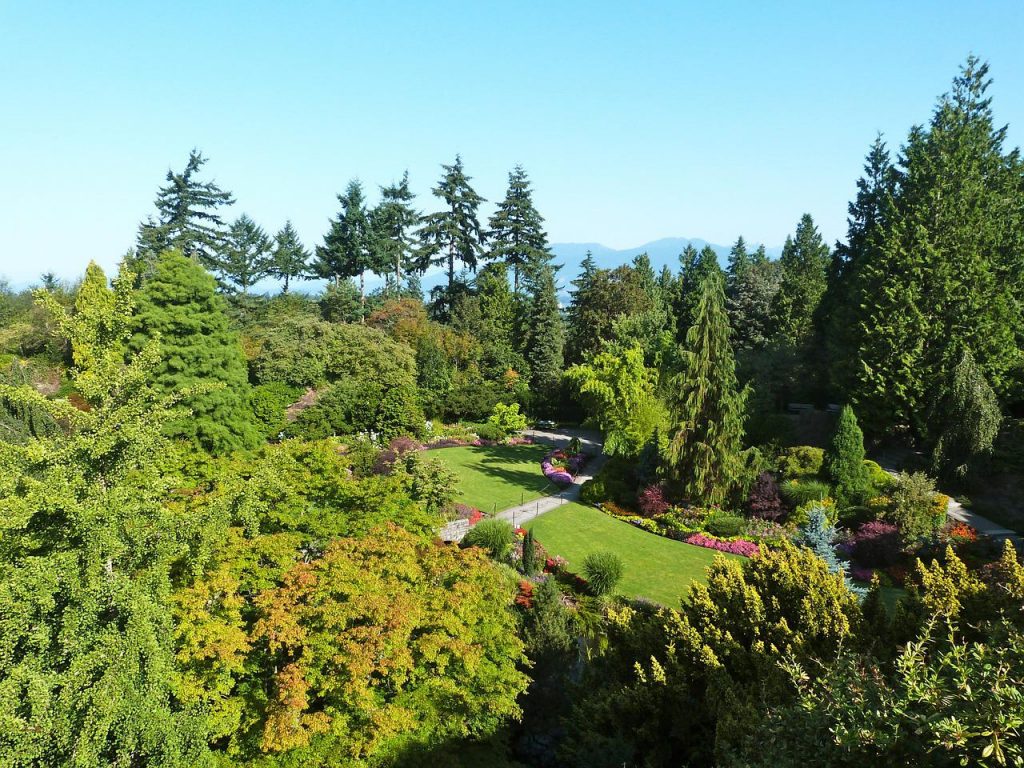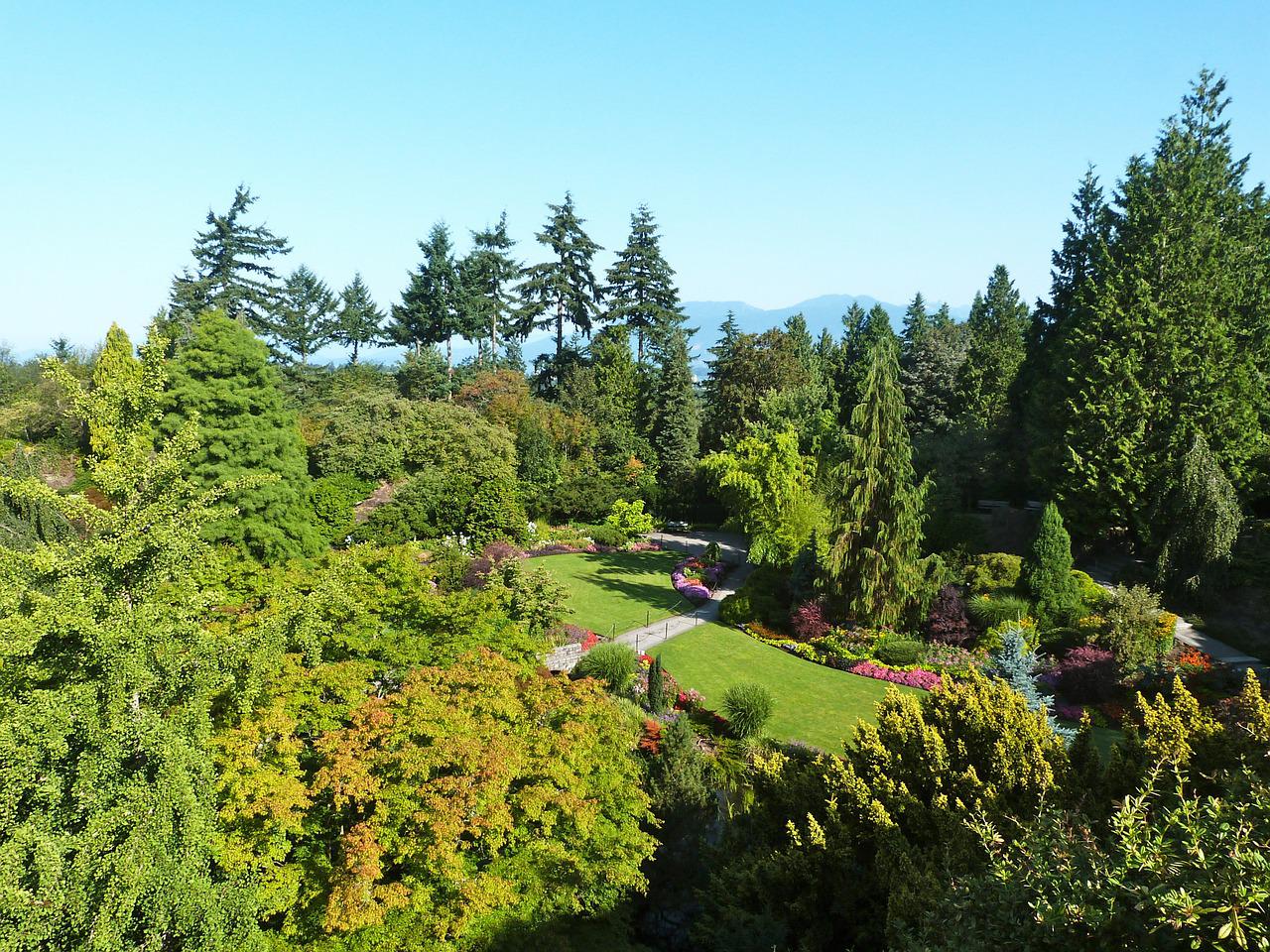 Queen Elizabeth Park is a great place to have fun and explore. There are plenty of things to do in the park, including hiking, biking, and picnicking. You can also go fishing in the park's many ponds and streams. If you're looking for a more adrenaline-pumping activity, you can go whitewater rafting on the park's river. Queen Elizabeth Park is a great place to spend a day or two, and you're sure to find plenty of things to do that will keep you entertained.
With all the fun things to do in Vancouver listed above, you will never get bored! You can visit the beach and play volleyball, or go on a hike in Stanley Park, Lighthouse park, and other parks in the region. If you like riding bikes and other things, you can check out Granville Island. There are a lot of things to do in Vancouver and you are guaranteed to have an amazing time. We hope you will enjoy your precious time in North America.