Each new addition to racing car games on Android sounds like good news for racing car games enthusiasts. In fact, game developers are coming with a pool of exciting features & functionalities to enhance user's gaming experience. Here, we have discussed top 3D racing car games for Android you should try this year.
Clash for Speed
This vehicular combat car racing game is designed to give you a nerve-wracking experience with powerful cars & weapons. This amazing game is full of robust features where it offers you advanced weaponry and customizable car options. Here, you will find 5 unique game environments, 15 pre-defined tracks, 8 upgradable cars, 10 types of deadly weapons, 5 on-road and 8 off-road obstacles, 10 original car stickers, 20 upgradable tires and more. One of its unique features allows you to draw your own 3D track to win the race. Here, more complex you draw the track more will be chances to win the trophies. Further, you can use these trophies to unlock other features in the game. This game is governed by an intergalactic character called Speed Hog who is highly addictive to speed & power. Above all, you can play Clash for Speed for free!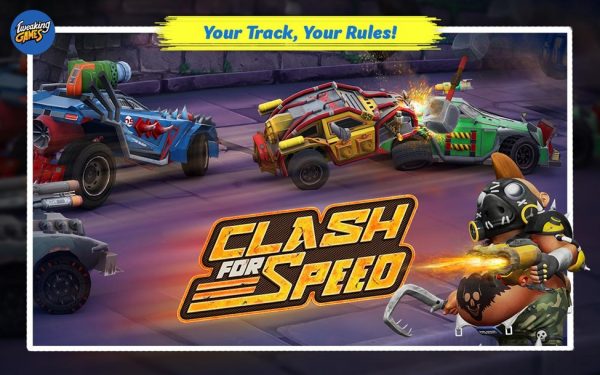 Download Here
Car Racing
Playing Car Racing game, you will get a chance to drive in the streets of Trip Island to test your driving skills. This mighty game offers 60 unique tracks with 2 race types to offer the best gaming experience. It gives you an opportunity to race against opponents in a realistic car racing environment. Further, it offers super-fast cars and dynamic racing levels that are supported with upgradable engines. Here, it offers some amazing cars that are designed for drift car racing on some of the world's best tracks. In other options, it offers multiplayer gameplay support, easy controls, custom body parts and more.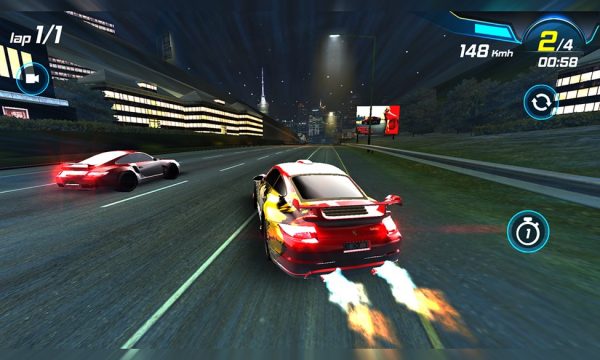 Download Here
Battle Car
This 3D car racing game is ruled by simple principle to kill or get killed. It offers abundant battle-ready vehicles and weaponry options to choose from. During the game, you will face unlawful men who were imprisoned in jail and you need to beat them to win the race. Here, you need to put your best efforts to win the race and be in the top position or you will be eliminated. To win the race, not only your driving skills will work but you also need to destroy your opponents by shooting and killing them. You can also beat them by hitting hard. Further, it offers features like the battle against road warriors, powerful racing missions, fully weaponized racing cars, HD graphics, stunning background sound and more.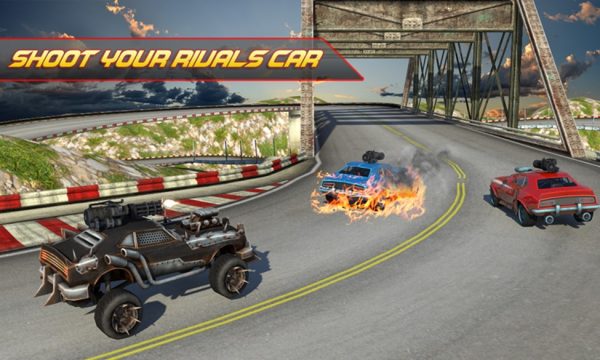 Download Here
City Racing 3D
This lightweight multiplayer 3D racing car game gives you chance to be the king of street racing. Here, you will find real cars and real traffic to sift through meticulously designed tracks with epic drift stunts. It offers supercars with easy controls and opportunity to upgrade cars with an upgradable turbo engine, colorful paints & stickers and more. You can enjoy this online multi-player racing game on your mobile in real-time. Further, it offers thrilling racing experience around the most bustling metropolis like London, Tokyo, Chicago, Paris, Chengdu, and many cities. It even offers you many racing modes to improve the gaming experience.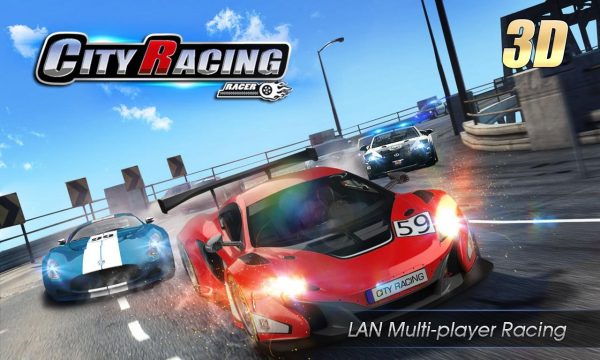 Download Here
Crazy for Speed
Crazy for Speed is a powerful 3D car racing game where you get chance to drive on world's most dangerous roads from Mountain road of Alps to a snow-icing road of Himalaya. Here, you will find fast supercar options from top manufacturers in the world. It includes a powerful sports car which can be painted with your favorite color and boosted with Nitro to hit the road. During the game, you can challenge the players from all over the world. In other features, it offers realistic physics & graphics, realistic sound effects, off-road tracks, numerous sports car options, driving license exam mode and more. Crazy for Speed is designed to give you an unparalleled racing experience.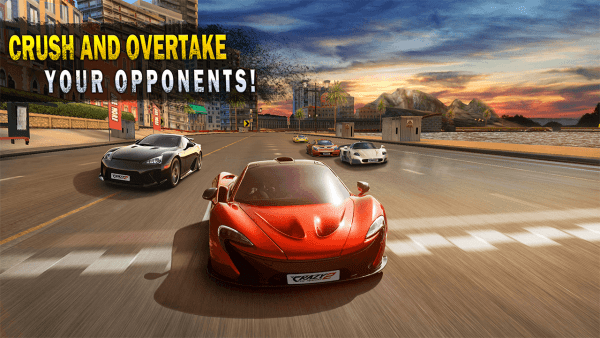 Download Here
With an increasing number of racing car game options on Google Play Store it becomes hard for gamers to choose best for them. Here, we have tried to fix that issue by selecting the best 5 3D car racing games for Android you can try. If we have missed on your favorite game, feel free to comment below.