Zürich is among the most visited towns in Switzerland, and it's known to be the capital with the highest standards of living across the globe. It is popularly known for being an international hub for finance and banking. Being a worldwide financial center, Zurich was ranked the third most expensive capital in the world in 2018 behind Paris and Singapore. Although most people who travel to Switzerland are on business-related visits, there is a lot more to the capital than stock exchanges and high rises. Located on the banks of Limmat River and Lake Zürich, Zurich city is a beautiful place complete with cobblestoned streets that makes it one of the most beautiful places to visit. If you are visiting Zurich, finding a place to stay is pretty easy. You can select from luxury or medium-range hotels to experience the beautiful city from a place of comfort. Here are some of the best hotels you can select when visiting Zurich city.
Dolder Grand Hotel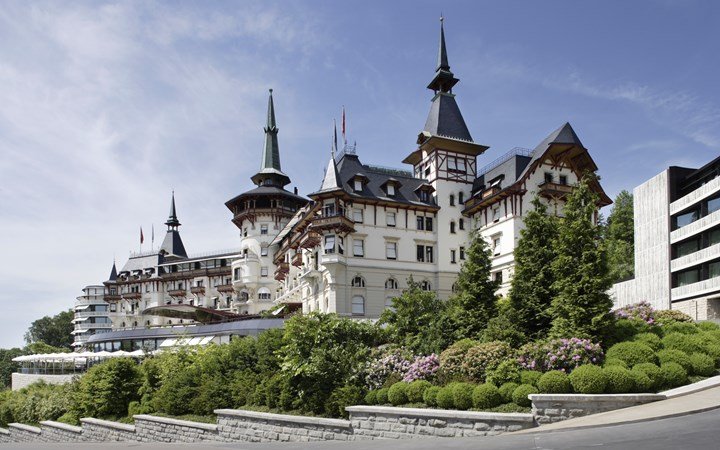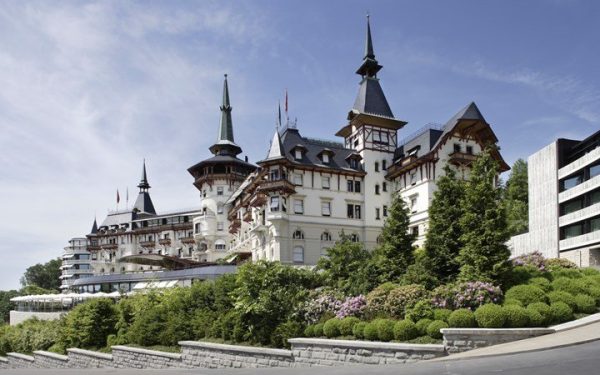 Dolder Grand Hotel is located outside the capital in the beautiful countryside, and it resembles a castle when you look down from the hillside onto the city and lake. Everything about this hotel is outstanding, including the marble floors, choice of art and elegant furnishings. There's a historical and a modern wing each with high-quality amenities. You will also find a terrace facing the lake and a restaurant facing the golf course. The hotel also provides a spa, sauna, gym, and a swimming pool.
Alden Hotel Splugenschloss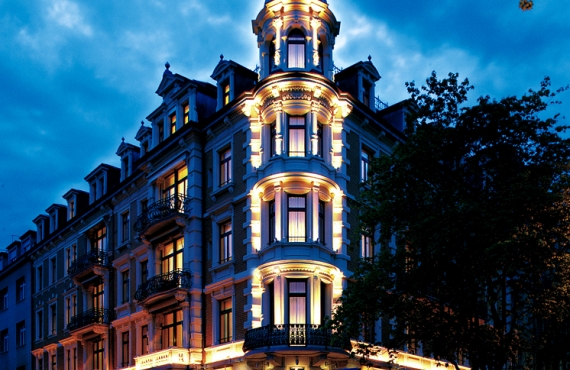 Located in a historic building considered as one of the heritage sites in Switzerland, the hotel began operating in 1895 and has been maintained with regular refurbishing. Most of the elegant architectural features of this site have remained such as the stucco ceilings.
Alden hotel combines the classic traditional charm of this historic site with all the top-notch amenities that any luxury traveler could want. All the rooms are spacious, and the suites are elegantly furnished.
Swissotel Zurich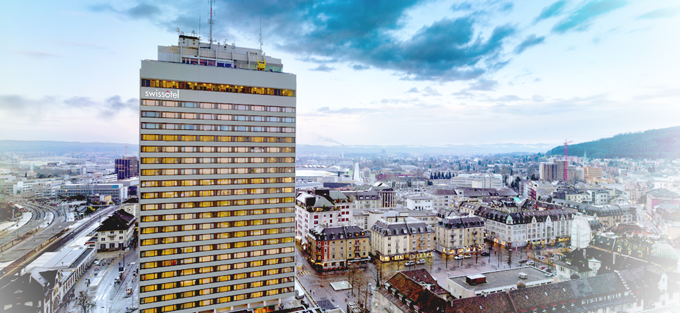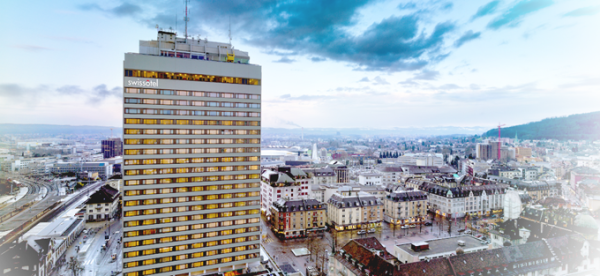 Swissotel Zurich hotel has two big restaurants with a wide array of room types, and you can quickly get accommodation in this 4-star restaurant for 3-star prices. The hotel is located between the city center and the airport with several attractions, only a walking distance away, and there's public transport outside the hotel. Swossotel offers you great views of the mountains and the entire city, as well as modern amenities such as tea/coffee set, DVD player, safe, and Wi-Fi. There are a swimming pool and spa and as well as a gym, solarium, and sauna.
Swissotel Zurich hotel provides children's rooms complete with some colorful linen, DVDs, comics, toys, games and Nintendo Wii, as well as connecting doors to the parent's room. You will also find an alcohol-free small bar with some kid's snacks. All the kid's rooms are designed for children between age 0 to 17 years and are also customized to suit their different ages. Moreover, the restaurant food is suitable and nutritious for kids, and visitors can also participate in the free baby swimming sessions in the hotel's pool.
Fassbind Zurich Hotel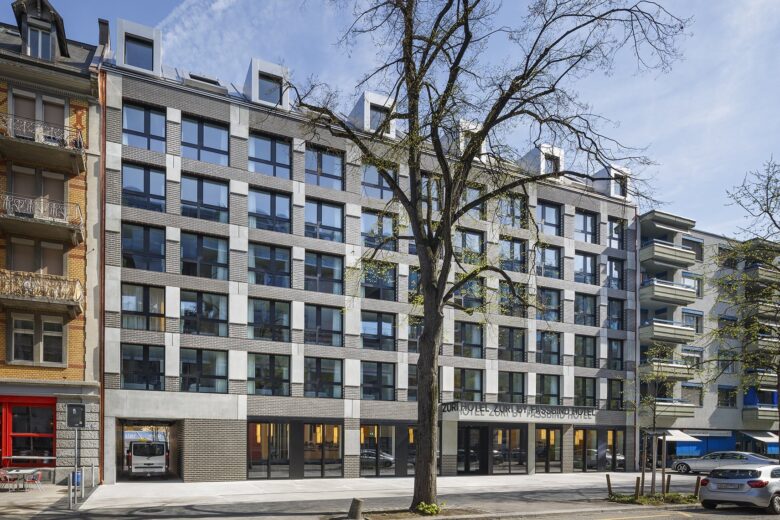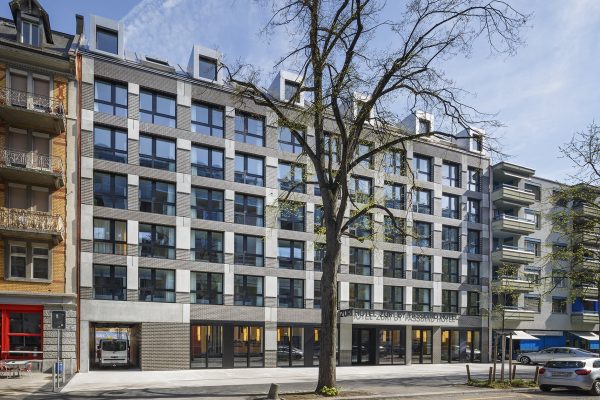 The combination of rooms in this luxury motel makes it perfect for families. You will get junior suites, family rooms, quadruple rooms, and triple rooms in this hotel. That means that you will always get a room with plenty of beds for your whole family. This hotel is beautifully furnished with restaurants and free internet access. They also offer babysitting services as well.
Novotel Zurich City West Hotel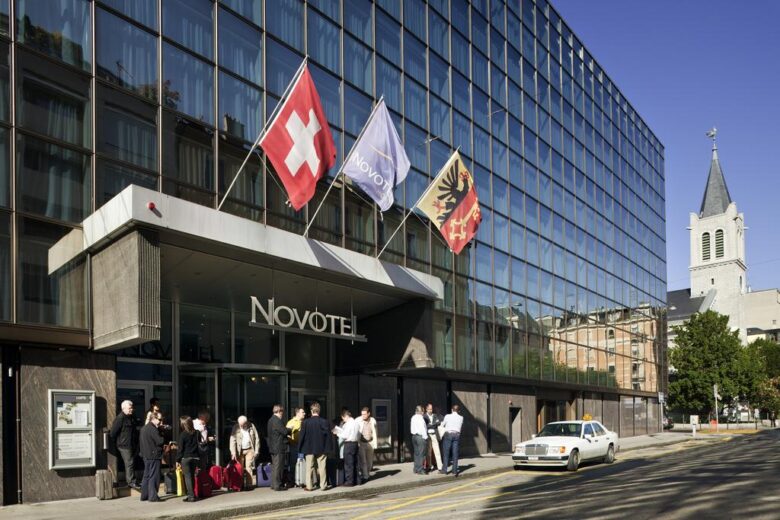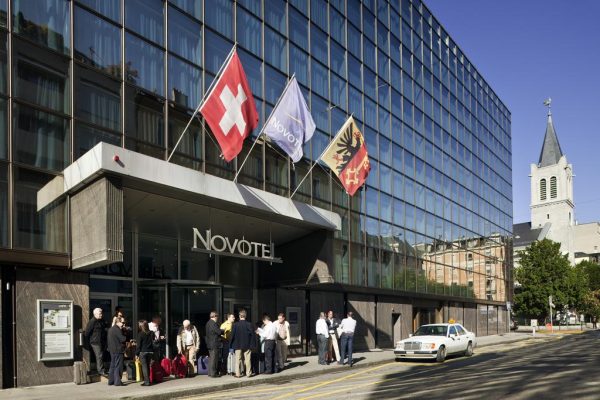 This hotel is a modern facility that offers family rooms, connecting rooms, and has some additional beds if the need arises. It also provides family rooms for four people and cribs for babies. An indoor swimming pool is also available, a children's library, a swimming pool, playgrounds both outdoors and indoors as well as bicycles with some baby seats, baby bathtubs, and board games.
Best Western Hotel Zurcherhof
This hotel is a modern and comfortable place which offers you all you want in light, clean, and airy rooms. Some of the services offered include a 24-hour front desk, a restaurant which serves traditional Swiss food and a Swiss buffet breakfast. This hotel is suitable for people looking for an American style restaurant in a great location and at a reasonable rate.
Marc Aurel Badenerstrasse
This place is not like any other hotel for it is more of an apartment where every room is well fitted with usual room amenities. They have a simple kitchenette, showers, entertainment devices, and a mini-bar. The hotel has family rooms, with good speeds Wi-Fi connectivity, and allows pets. Their rooms and compound are clean and at a convenient location. They also offer perfect budget options for their customers to choose from and have their stay.
Hotel Coronado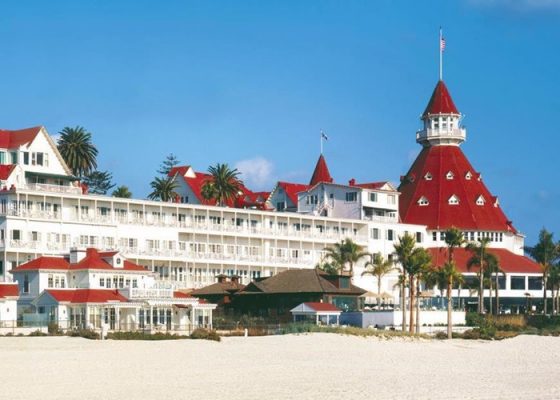 The hotel is fitted with family rooms where they offer free sleeping space for kids aged six years and below. They also have cribs, triple rooms, and additional beds available. It is a perfect place to be with your family. They offer free breakfast to kids below six years, and reduced rates to those who are below twelve years.
Hotel Adler
Many assessment agencies rank this hotel as the leading place to be with your family when in Zurich. It has hospitable service providers and located at an accessible location. Despite their relatively small rooms, the hotel rates are of good value. They major on junior suites and twin rooms.
Youth Hostel Zurich
This hotel offers a variety of rooms for the customer to choose what suits their budget. One can settle in a sextuplet, quadruple, and double rooms with every room having washroom, shower, and breakfast facilities. They have respectable, well-kept, and clean rooms and environments. Their rooms are comfortable, though the beds are simple. They also gave a swimming pool, lounge, entertainment hall, laundry room, and Wi-Fi access facilities to guarantee comfort for their clients. It is the place to be with your family at a pocket-friendly cost.
Holiday Inn Zurich-Messe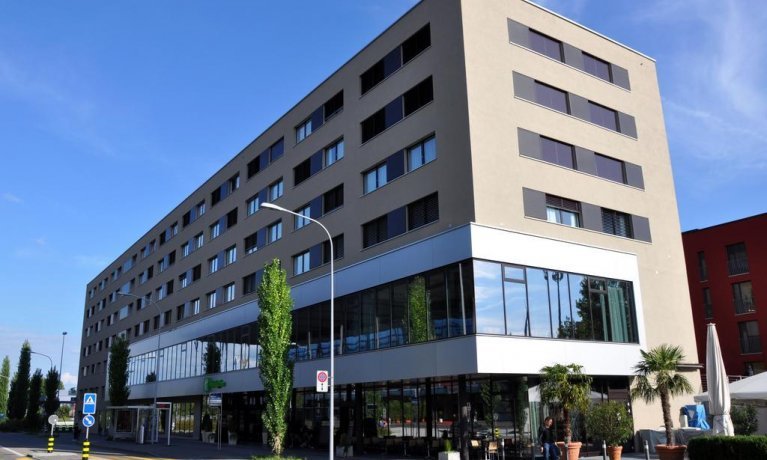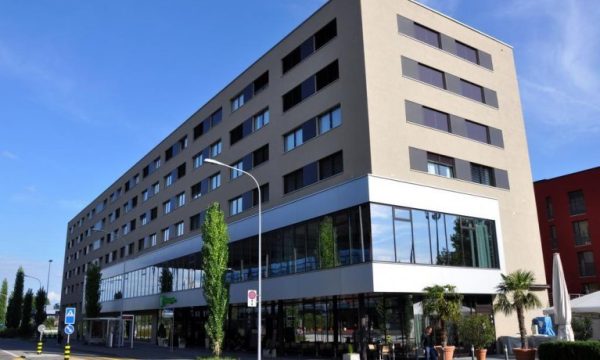 Holiday Inn Zurich-Messe has a classic outlook. Its room minimum cost goes for $109 with a free internet connection, and also allows pets. It implies that one can visit and have a comfortable stay in their facilities. These rooms are spacious and king-sized. It is a leading 3-star hotel, with a restaurant located within to adequately cater to the needs of their visitors.
Schlaf im Stroh
Most adventurous people settle in this hotel due to its collection of facilities. The hotel price rates per head range from $10 to around $30, depending on the person's age. It is a perfect place to have your kids having a barn within their local farms. It is more fantastic when spending a night on a unique bed made of hay. They also offer substantial farm breakfast to every guest. It is a peaceful place to refresh your mind, spend less, and have a great adventure.