Making a selfie with a drone is something we have seen more and more lately. People do not want to hold the selfie stick anymore, but a drone has to make the selfies of the future. Manufacturers play handy with this trend by developing self-propelled selfie drones that are capable of shooting beautiful selfies quickly. Selfie mini drones can replace the selfie stick with a smartphone and give people new capabilities to capture every moment of their everyday life without being unnecessarily stretched and endangering their lives. An analysis done by Curious Mind Magazine reveals the best 5 foldable selfie drones for this year. We like drones of this type, so we enjoy talking about them. Looking at various models of selfie drones we decided to single out the following 5 mini drones.
Numerous interesting selfie drones have been released over the few past years, including one that wraps around your wrist like a bracelet, one that folds like a book, and even one with the size of a small bottle of water.
5 Best Mini Drones For Taking Great Selfies
Mavic Pro: a mini drone from DJI for the price of $999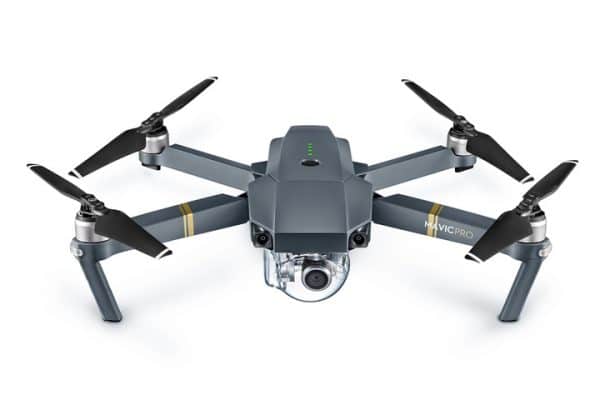 The DJI Mavic Pro is a powerful foldable drone that will make every moment an amazing aerial moment. Curious Mind Magazine explains that the drone "has been built with a lot of innovation." Its compact size hides a high degree of complexity that makes it one of the most sophisticated DJI flying camera ever. 4vision sensors, a new transmission system with a 4.3mi (7Km) range, 24 high-performance computing cores, and a 4K camera stabilized by a 3-AIX mechanical gimbal, are at your service with a single tap of your finger. It can be yours for a price of $999.
Yuneec Breeze final assessment by user reviews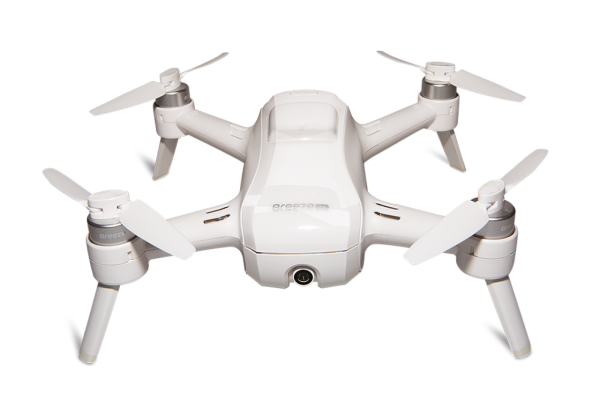 Yuneec presented its latest drone, directed not only to lovers of unmanned ships but also to those looking to post photos and videos on their social networks. The Yuneec Breeze is a $ 499 "flying camera", which can capture 4K videos and 13-megapixel selfie images. Both videos and images can be easily shared in social media accounts through the application.
The Yuneec Breeze has five flight modes, among them the selfie mode. It also has an indoor positioning system with optical flow. In addition to this, this small foldable drone has GPS and IPS sensors that will help you to make tracking flights by yourself and with great ease. The drone can also fly around the user, and can even be assigned a predetermined route to fly. Best of all, it is extremely lightweight as it weighs less than a pound. This drone has a price tag of $449.

Read Also:
Best Garmin Running Watches for You
JJRC H37 Elfie Drone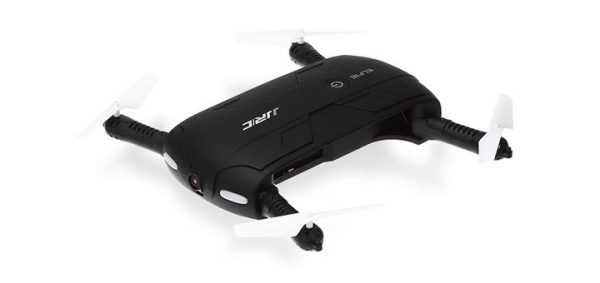 Well, here comes the moment when I write a review of this interesting and not expensive drone – JJRC H37 ELFIE drone. Let's look at it in more detail.
The drone has a very interesting appearance, made in a flat style, thus resembling a video recorder with 4 bulging propellers – this is interesting enough and unusual. As for the size, then the next is 155x88x50mm and of course, the light weight of 73 grams. An interesting feature is the foldable legs with propellers, that can "slide" inward, which makes the drone very compact and convenient to carry. JJRC H37 Has its own camera, which is built into the case. The camera can shoot video in 720P resolution. The image from the drone is transferred to the screen of your smartphone using a special program. For a price under $100, this drone can bring you many exciting selfie adventures.
Hover Camera Passport, the special selfie drone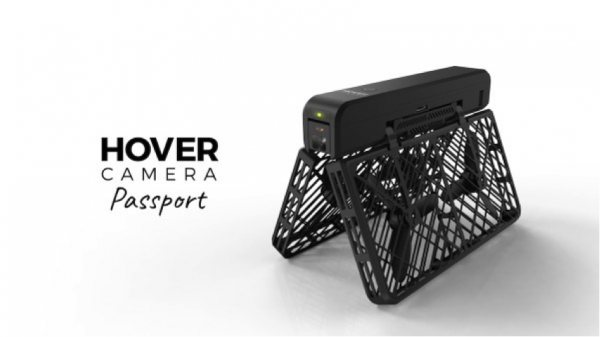 The drone called Hover Camera Passport was developed by the company Zero Robotics. It is a foldable mini drone, the approximate size of a light reading book, and weighing less than 250g, which has a built-in small camera. When deployed, its shape remembers vaguely that of a butterfly, which has the activation button on its back.
The small drone is equipped with facial recognition software and also body recognition, allowing you to take selfie pictures and videos, as well as follow the person as you move during a walk, or while doing various activities: sports, meetings with friends, etc.
The photos have a quality of 13MP, which is not the maximum in the current standard, but the video is quite decent, as it offers a 4K resolution. It is available through the official Apple Store at a price of $499. The crew at Curious Mind Magazine points out the great camera for the price as one of the main advantages of this foldable mini-drone.
AirDog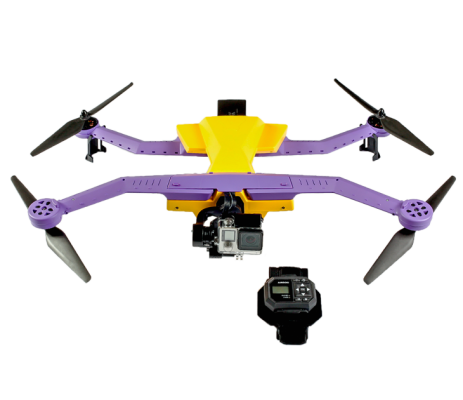 AirDog is an eye-catching foldable drone that flies without assistance and shoots everything that's happening on the ground around you. You are not mistaken, in conditions of open spaces, the owner of a mini drone doesn't need to manage anything. It is enough just to put on a special waterproof bracelet that will transfer your position to the selfie mini-drone and aim its camera at the right angle. The AirLeash bracelet is an electronic "leash" for your AirDog. According to Curious Mind Magazine, this is one of the most unique features of this cool selfie foldable drone. You can get one yourself for a price of $899.
We sure hope you got attracted by some of these amazing selfie foldable drones.